Heidi Montag Slams Lauren Conrad For The Way She Treated Spencer Pratt, Says Former 'The Hills' Costar Could Have Been More Successful
Heidi Montag is not afraid to share her true feelings towards Lauren Conrad after her cruel treatment towards her during their time on The Hills.
Article continues below advertisement
While talking to "Call Her Daddy" podcast host Alexandra Cooper on Wednesday, August 11, Montag said she appreciated Conrad for giving her an in into the showbiz world, but resented the Laguna Beach alum for how she treated Montag's now-husband Spencer Pratt — who was deemed the series' villain on The Hills.
According to the Celebrity Big Brother alum, Conrad made it clear that she was in control of the show and could easily take everything away from Montag.
Article continues below advertisement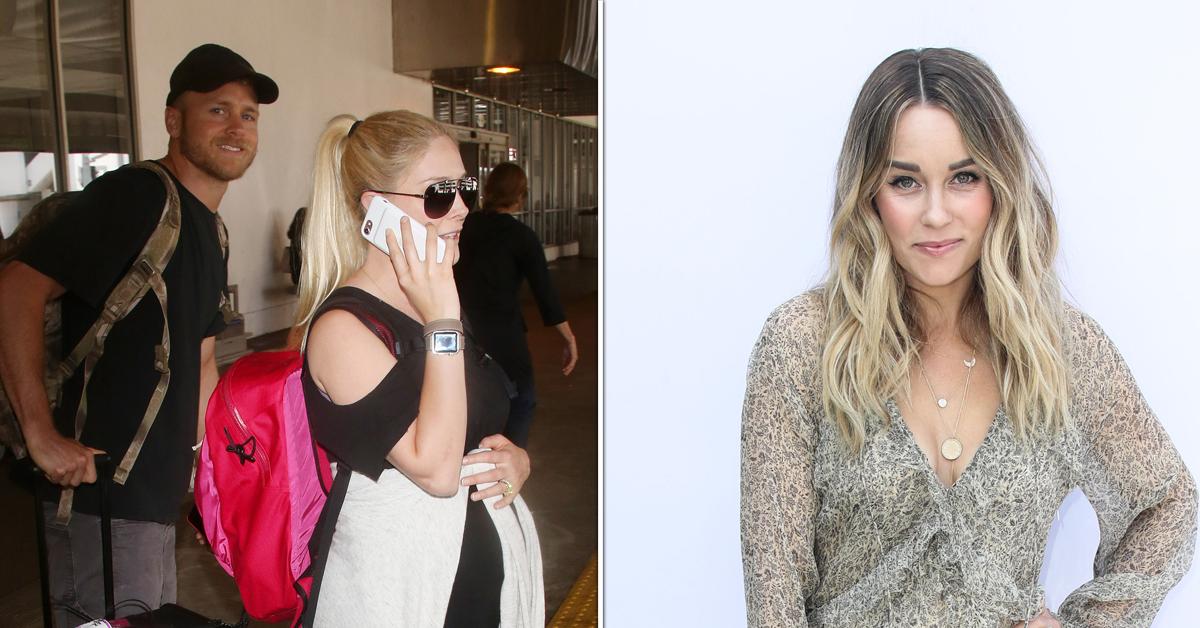 "When that whole Spencer thing happened, [Lauren's] like, 'If you date Spencer, you're off the show,'" Montag recalled. The incident in question took place on season three of The Hills, during which Conrad accused Montag and Pratt of fabricating rumors that she and her ex-boyfriend, Jason Wahler, created an alleged sex tape.
Article continues below advertisement
Conrad had never been a big fan of Pratt, and news that Montag was moving in with him only worsened the ladies' relationship. The rumor, which was started by the couple, according to Conrad, seemed to be the final straw for her, as the costars' friendship came to an end.
Article continues below advertisement
Meanwhile, the 34-year-old wasn't a fan of Conrad, 35, forcing her to choose between their friendship and her relationship with Pratt. "How dare you, and I'm not your dog," Montag said of the ultimatum.
Montag told Cooper she appreciated Conrad for getting her onto the show, but insisted that didn't give Conrad the right to control her apparent friend. "That doesn't mean you own me and you can tell me what to do in my life," Montag said. "I just don't appreciate that."
Article continues below advertisement
Despite their rocky friendship, the reality star insisted she still has "such a love for Lauren," noting their friendship "didn't have to go that way." However, "[Lauren] chose and wanted it to go that way, and then kept following up with that," Montag claimed, "and then kept blaming things on me and blaming her sex tape on me."
Montag's thoughts on Conrad didn't stop there, as she also declared Conrad's frenemy Kristin Cavallari was the most successful of the bunch. After Cooper praised the fashion designer for no longer "scrambling" for fame, Montag responded: "I feel like Kristin, let's be honest, is the most successful. I feel like Lauren didn't make it like she should have."
Article continues below advertisement
According to Montag, Conrad should've been at Kylie Jenner's status. "She was so good at makeup, she should have done the tutorials. If she had a good team, she'd be a billionaire. She'd be a hundred-millionaire," she said, per E! News, of her former gal pal.
Article continues below advertisement
Montag pointed out that Conrad was given all the tools she needed to become a superstar, but she still fell short. "Who gets that big promotion, that big fame, that big engine behind her, the loved one, the this-and-that," she questioned. "[Lauren] should be so rich."
Article continues below advertisement
Meanwhile, OK! reported Montag isn't the only one with a bone to pick with a cast mate. Her hubby, 37, recently went after costar Justin Bobby, claiming he got COVID-19 while they were filming season two of The Hills: New Beginnings and tried to give it to the rest of the cast.
"He was trying to give it to everyone, like, hugging me," Pratt told The Manual. "I should've known – he was dressed in snow clothes out of the blue and acting weird."