EXCLUSIVE
'The Office' Stars Leslie David Baker & Phyllis Smith Dish On If Reboot Is In The Cards, Their Long-Lasting Friendship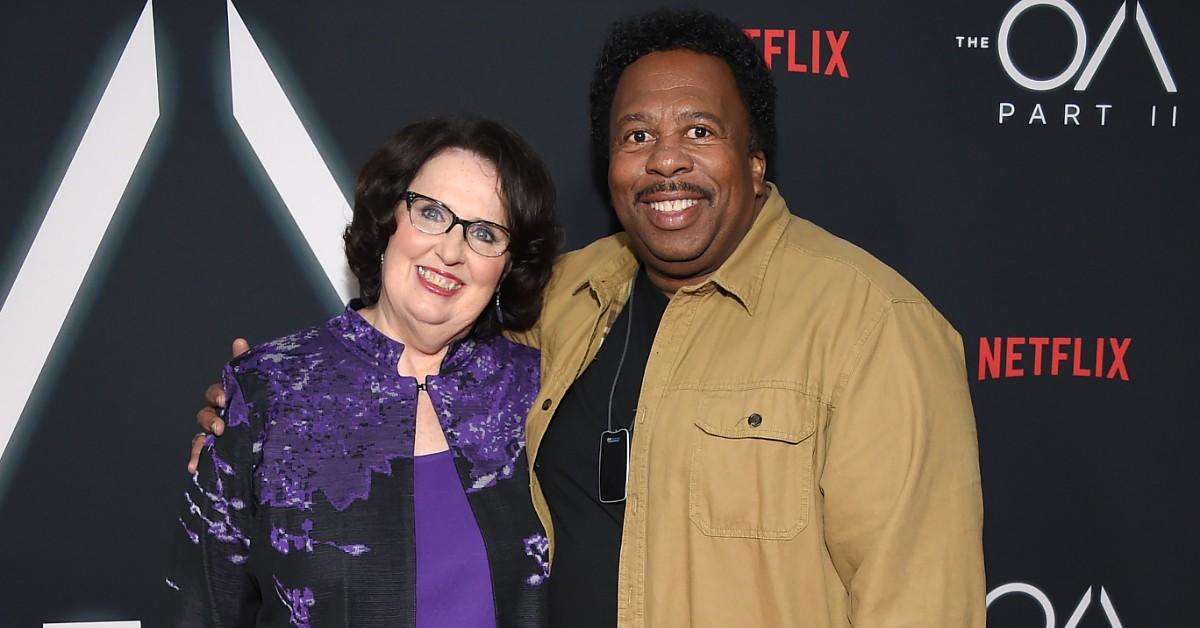 Even though The Office has been off the air for almost 10 years, people are still gaga over the beloved franchise. It's unclear if the NBC show will come back as a reboot or reunion, but Leslie David Baker and Phyllis Smith, who played Stanley Hudson and Phyllis Vance, respectively, seem to be into the idea.
Article continues below advertisement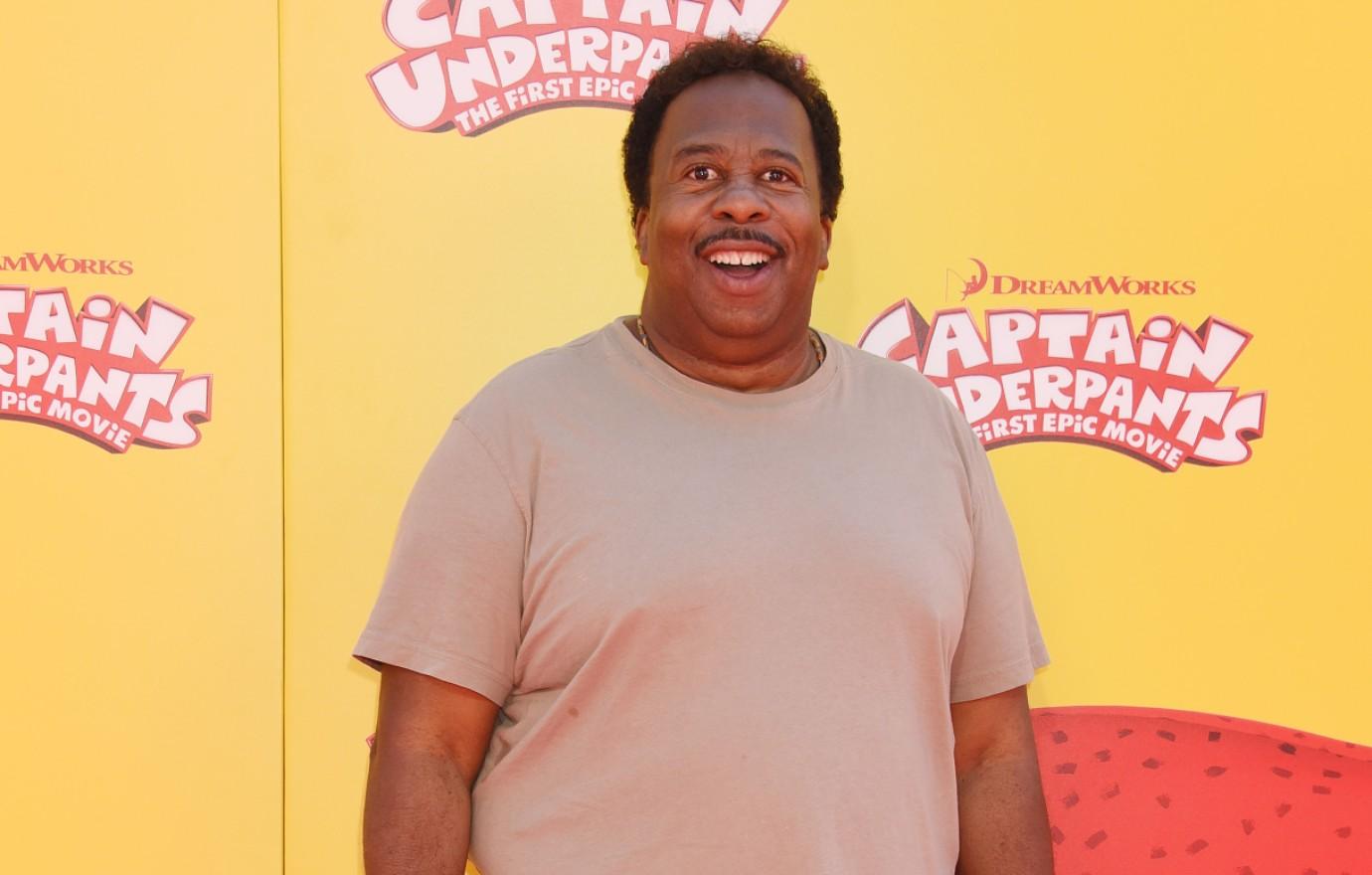 "That's an NBC question. If they sent out the signal into the sky, then I guess we'll all come running. In terms of a reboot, who knows what the powers might hold. I have no idea!" the 64-year-old, who partnered with Cheerios to inspire friends and family everywhere to talk to their loved ones about heart health, exclusively tells OK!. "I'd have to see a script, but to have the opportunity to be able to expand on what we've done already would be great. That would be an interesting venture. I would be into it — absolutely."
Article continues below advertisement
Since the comedy show has found a new audience on big streaming platforms, more and more people are becoming obsessed with the cast and crew, who talk to the camera in a documentary style way as they work at a paper company called Dunder-Mifflin in Scranton, Penn. "It's fantastic. Now we have a whole new generation of people who are watch the show," Baker notes. "When we started in 2005, those people are now in college."
Smith adds, "Our Office fans have always been so polite, kind and thoughtful. All of the ones I've encountered have been pretty darn great. The thing for me is I never know if they're talking to me or my character since her name is Phyllis. It's hard because I may have some someone along the way, so I am not sure if they're talking to my character or me."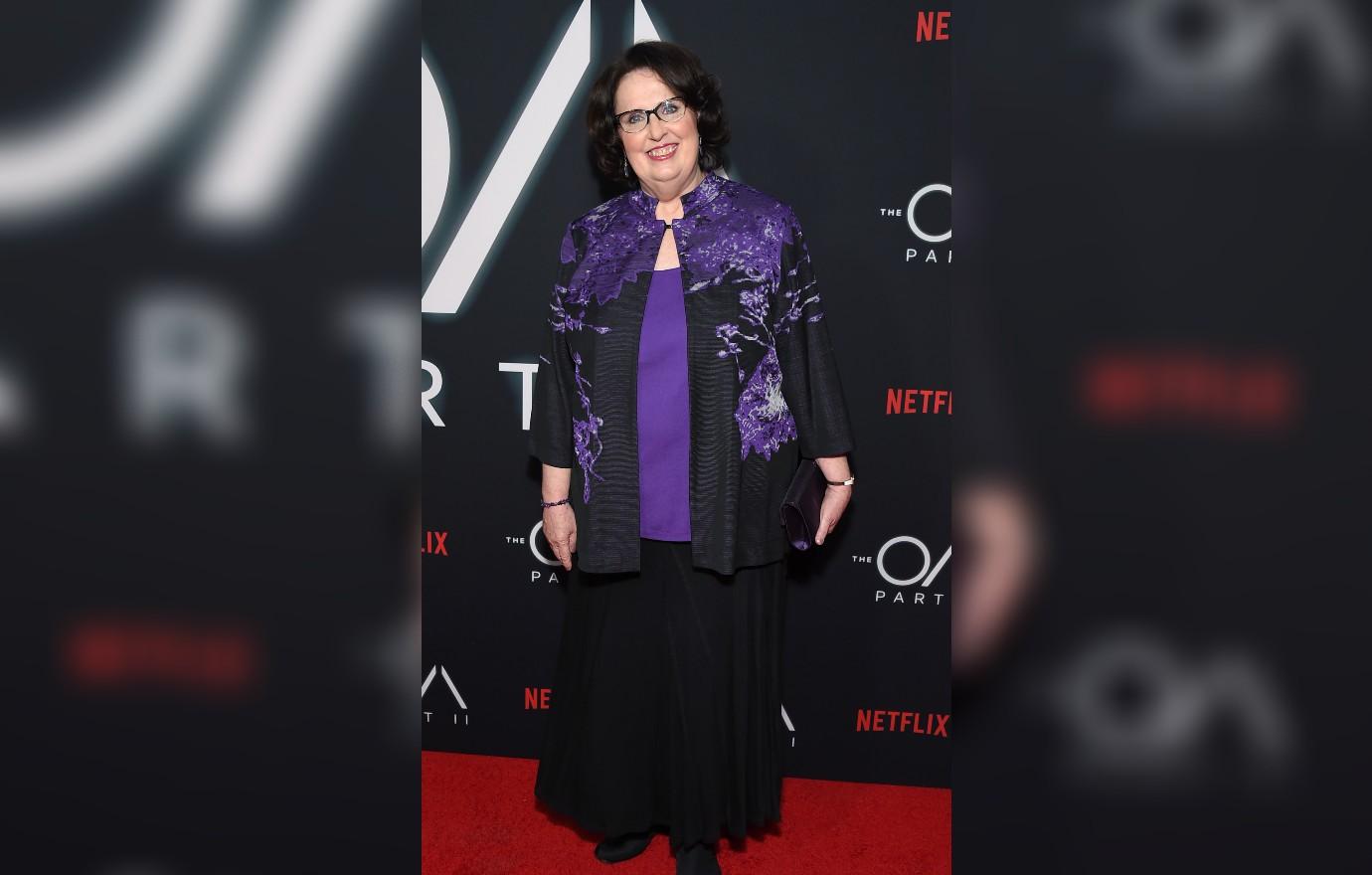 Article continues below advertisement
To this day, Baker and Smith — who starred alongside Steve Carell, John Krasinski, Jenna Fischer, Rainn Wilson and more — are so grateful to be part of a series that was so beloved by man. "The laughter. I don't think I've ever laughed so much on a job in my life," Baker gushes. "To be able to say for nine seasons I got to laugh at work every single day ... I don't think anyone can say that about their job."
"We truly loved each other because we were all friends — not only the cast, but the crew too," the Inside Out alum says. "Our crew stayed with us for practically nine years. We had some that were on the pilot that ended with us nine years later, and I think that says a lot about the show when the crew wants to remain with you. I'm still fast friends with a lot of people."
Article continues below advertisement
In fact, creator Michael Schur recently had some people over to his home for brunch. "It was interesting and so great. All of the kids that had been born during the show were walking around and speaking," the actor quips.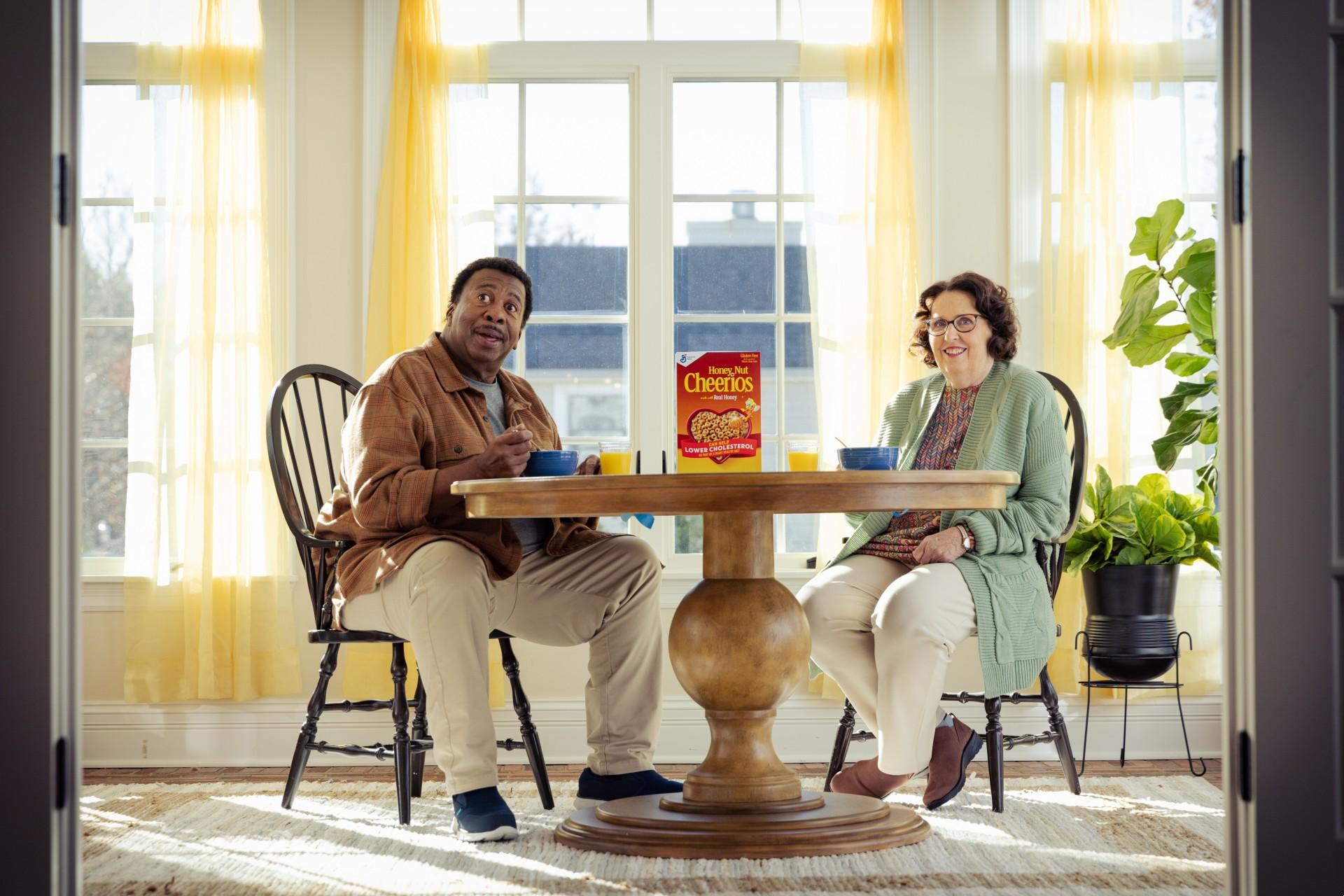 Article continues below advertisement
The two, who are close pals off-screen, reveal what makes their friendship so strong. "It's just easy and fun," Baker says.
"We just love each other unromantically," Smith shares. "We respect each other. I love his sense of humor. He's got such an open and great heart and is nice to everyone. He's just a great guy. How can you not be friends with somebody like that?"
Since the duo have such good chemistry on-screen — and off! — it made perfect sense to partner together with Cheerios for their commercial to inspire a heart healthy lifestyle and remind people why this topic is so important to talk about with your loved ones.
"When you're getting up early in the morning, you want something that is convenient, delicious and healthy — and fits into your lifestyle," Baker states of the brand, which understands how important heart health is due to more than 100 million Americans having some form of heart disease. "You can always turn to Cheerios when you're on the go, or you can have them as a snack in the middle of the afternoon."
Article continues below advertisement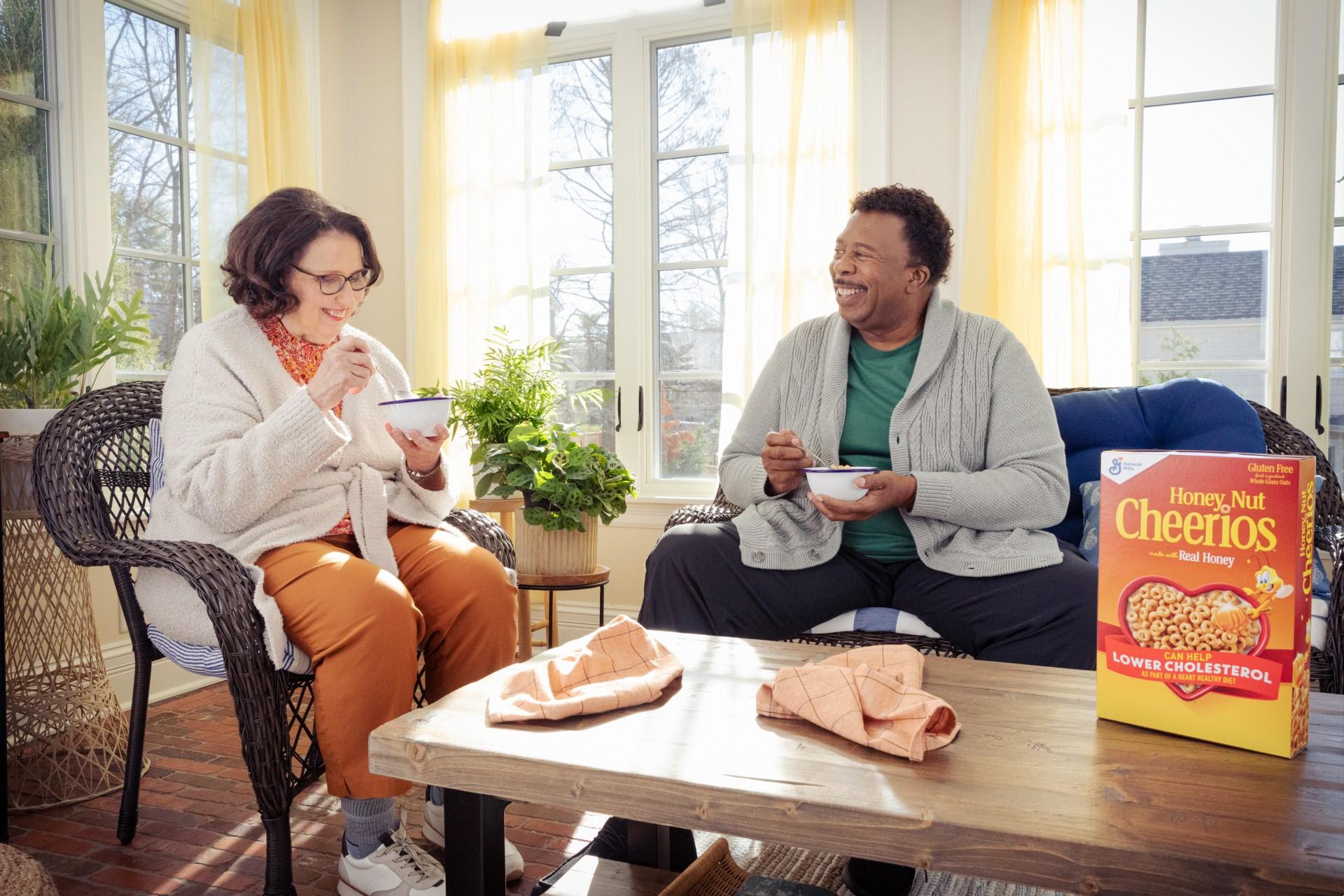 "I always have a plastic bag of Cheerios sitting next to me when I'm watching TV, and I pop them in as a snack," Smith explains. "It's a perfectly healthy and quick way to get a nice, nutritious breakfast."