EXCLUSIVE
Did Someone Say Reunion? 'The Office' Star Brian Baumgartner Opens Up About A Possible Reboot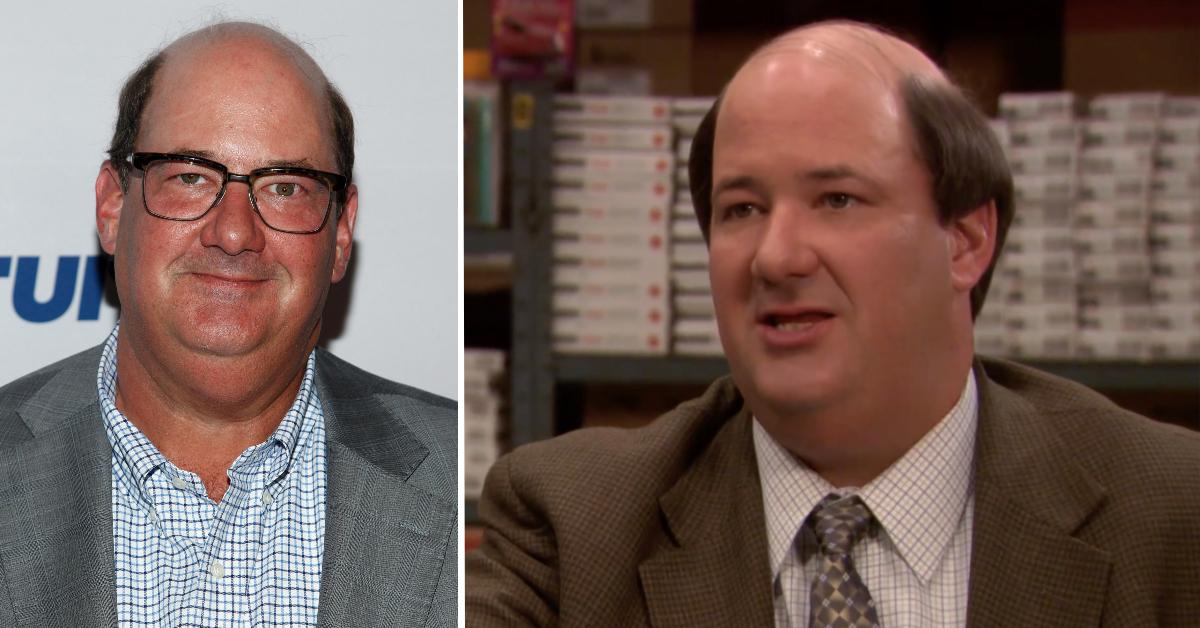 The Office fans have begun to reminisce on their favorite episodes of the 10-season series — since the show's return to Peacock — but many are eagerly awaiting an answer to whether or not they can expect a reboot. And OK! has some insight.
Article continues below advertisement
"If they came up with a great idea and [writer, producer and director] Greg Daniels was on board, then absolutely," Brian Baumgartner, who plays the iconic Kevin Malone on The Office, exclusively tells OK! of his interest in a possible reboot. "Then I would for sure be interested."
His former costars, John Krasinski, Jenna Fischer, Rainn Wilson and Angela Kinsey, all previously expressed interest in getting the band back together for a reunion or reboot.
"I think, personally, the realistic expectation would be more of a reunion-type thing," Baumgartner adds. However, he explains that the idea of rebooting the show is "way more difficult" because of how it ended, noting that a lot of the characters didn't work at the fictional paper sales company Dunder Mifflin by the last season.
"If it came back, Kevin would probably be gone," he jokes.
Article continues below advertisement
Still, one fan-favorite scene will never leave him: when he spilled his homemade chile on the office floor. "I never dreamed that I would be talking about chile all these years later, but yeah... it doesn't seem to be going away," he admits.
"For better or worse, as they say, that scene will never leave me," the 48-year-old says, laughing. "It sort of captured people's imagination and it sort of rides a line of being really a character that people seem to care a lot about and feel really bad for, and there's a physical comedy part that people find funny."
While the legendary Dunder Mifflin crew may never return to the office , Baumgartner tells OK! that they are all still close — eight years after the series finale. Besides still taking part in a fantasy football league together, the actor explains that they all still "message and text and talk very often."
Baumgartner has been joined by a number of his costars on his "An Oral History of The Office" podcast to pull back the curtain on what went into creating the mockumentary.
He has also been busy with a few other new projects.
Article continues below advertisement
The podcast host took part in the 2021 Diamond Resorts Tournament of Champions in Orlando, Fla., as one of the celebrity players. "I'm not close to last, but also not close to first," he says of his status in the tournament.
Baumgartner is amongst many other celebs, including Bachelor star Ben Higgins, country singer Lee Brice and LPGA champions from the 2018, 2019 and 2020 seasons — who play in a separate competition than the celebrities.
In addition, Baumgartner has been busy proposing to many, many women via Cameo (yes, you read that correctly). According to the app's co-founder and CEO, Steven Galanis, Baumgartner had the most revenue on the platform in 2020 — with him set to earn $1 million in Cameo bookings.
When asked about some of the fan requests, Baumgartner shares that many users ask him to propose to their girlfriends in the clips.
"I might be the person who has proposed to the most women of anyone in the world," he jokes.