NEWS
She 'Will Be Deeply Missed': Mary Wilson, Co-Founder Of The Supremes, Dead At 76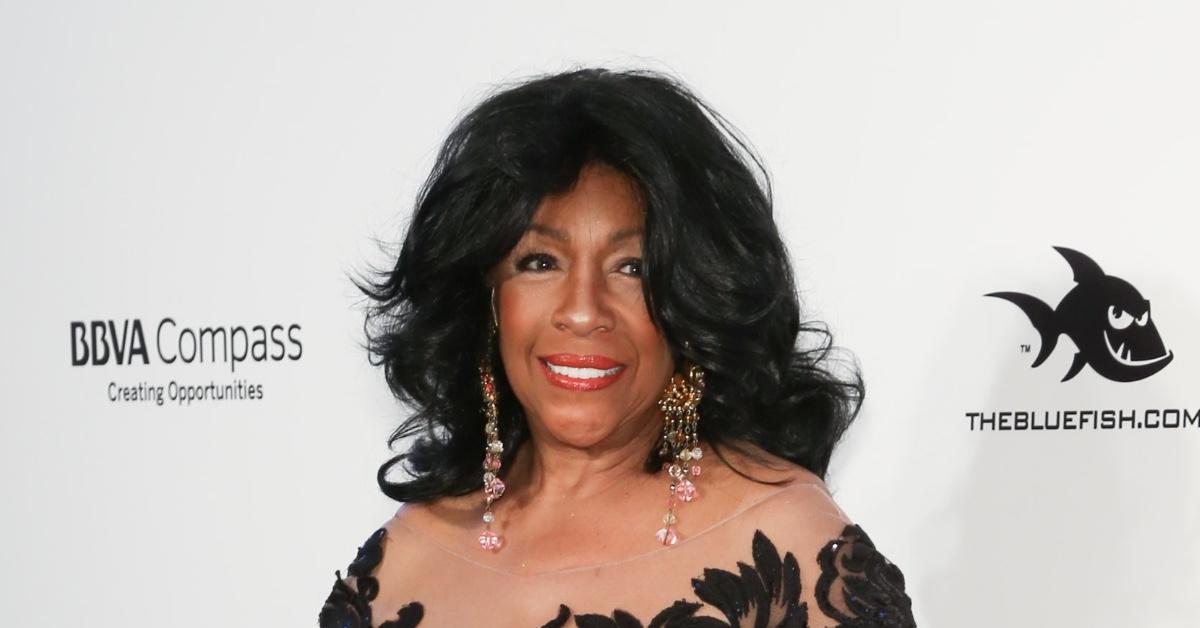 Mary Wilson, the co-founder of the beloved girl group The Supremes, has died at 76.
Wilson's longtime publicist Jay Schwartz confirmed that she "passed away suddenly" on Monday, February 8, at her home in Los Angeles. Her cause of death has not yet been revealed. While the singer's funeral service will be private due to COVID-19, Schwartz shared that there will be a public memorial planned for later this year.
Article continues below advertisement
Wilson rose to fame after she, Diana Ross and Florence Ballard — who was later replaced by Cindy Birdsong — launched The Supremes, a soul trio known for their mesmerizing vocals and synchronized choreography. The group originally signed with Motown in 1961 — when Wilson was just 15 — as members of The Primettes. However, Label founder Berry Gordy soon revised the group, and they became The Supremes.
Article continues below advertisement
"I just woke up to this news, my condolences to you Mary's family, I am reminded that each day is a gift," Ross tweeted Tuesday morning. "I have so many wonderful memories of our time together 'The Supremes' will live on in our hearts."
Article continues below advertisement
"I was extremely shocked and saddened to hear of the passing of a major member of the Motown family, Mary Wilson of the Supremes," Motown label founder Gordy said in a statement Monday night. "The Supremes were always known as the 'sweethearts of Motown.'"
He added: "I was always proud of Mary. She was quite a star in her own right and over the years continued to work hard to boost the legacy of the Supremes. Mary Wilson was extremely special to me. She was a trailblazer, a diva and will be deeply missed."
Wilson appeared on all The Supremes' 12 No. 1 pop hits, including "Where Did Our Love Go," "Baby Love," "Come See About Me" and "Stop! In the Name of Love."
Article continues below advertisement
Apart from being in the iconic group and sticking around after Ross left for a solo career, Wilson was also known for fighting for artists' royalty rights in court, which she detailed in her unapologetic 1986 memoir, Dreamgirl: My Life As a Supreme.
Wilson — who was on Season 28 of ABC's Dancing with the Stars — previously recalled the moment when "Where Did Our Love Go" became their first hit record, after it was first released on June 17, 1964.
Article continues below advertisement
"I remember that instead of going home on the bus, we flew," she told the Associated Press in 2014. "That was our first plane ride. We flew home. We had really hit big."
Days prior to her death, Wilson shared a video on her YouTube channel to announce that she was planning to release a new array of solo material, which included the unreleased album Red Hot she recorded in the 1970s.
Wilson also teased upcoming interviews she had done about her and The Supremes' early experiences with segregation in honor of Black History Month. "Hopefully some of that will be out on my birthday, March 6," she said in the video.
Wilson is survived by her her daughter, son, several grandchildren, a sister and a brother.
CNN was the first to learn of Wilson's death from her publicist.