NEWS
Dead At 67: Texas Rep. Ron Wright Is First Official Member Of Congress To Die From COVID-19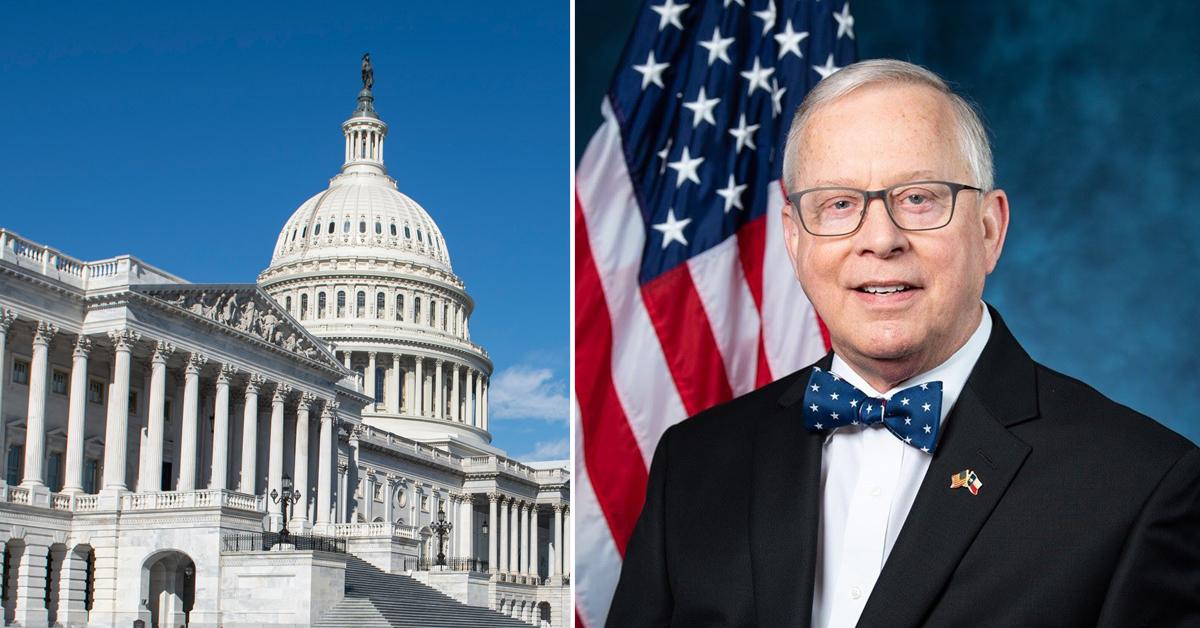 Texas representative Ron Wright has died at 67 after battling COVID-19, making him the first member of Congress to die from the novel virus. 
"Congressman Ron Wright passed away peacefully at the age of 67 on Feb. 7, 2021," his office shared in a statement the following morning. "His wife Susan was by his side and he is now in the presence of their Lord and Savior. Ron and Susan dedicated their lives to fighting for individual freedom, Texas values, and above all, the lives of the unborn."
Article continues below advertisement
The statement read: "As friends, family, and many of his constituents will know, Ron maintained his quick wit and optimism until the very end." 
Wright was first elected to Congress in 2018 and was re-elected last November. He had also been battling lung cancer for several years and was hospitalized due to cancer treatment complications last year.
Article continues below advertisement
According to the statement, the Republican representative maintained a rigorous work schedule weeks prior to contracting COVID-19. He and his wife were admitted to Baylor University Medical Center after suffering from the virus' side effects two weeks prior to his ultimate death.
Wright announced he tested positive on January 21 "after coming in contact with an individual with the virus last week." He had been in quarantine since January 15 and said he would remain in isolation until he was cleared by doctors. "I am experiencing minor symptoms, but overall, I feel okay," he said at the time before adding that he "will continue working for the people of the 6th District from home this week." 
Article continues below advertisement
His quarantine began two days after the House voted on whether to impeach former president Donald Trump, which Wright voted against. 
Three other Texas representatives have tested positive for COVID-19, including Kevin Brady, R-The Woodlands; Louie Gohmert, R-Tyler; and Kay Granger, R-Fort Worth. 
All three Texans have reportedly recovered after suffering minor symptoms. While Wright is the first representative to die from the virus, elected Republican representative Luke Letlow of Louisiana died from COVID-19 complications just days before he was to be sworn in.