NEWS
'The View' Hosts Slammed By Fans For Flaunting Wealth At Luxurious Bahama Resort: 'Maybe Just Leave Them There!'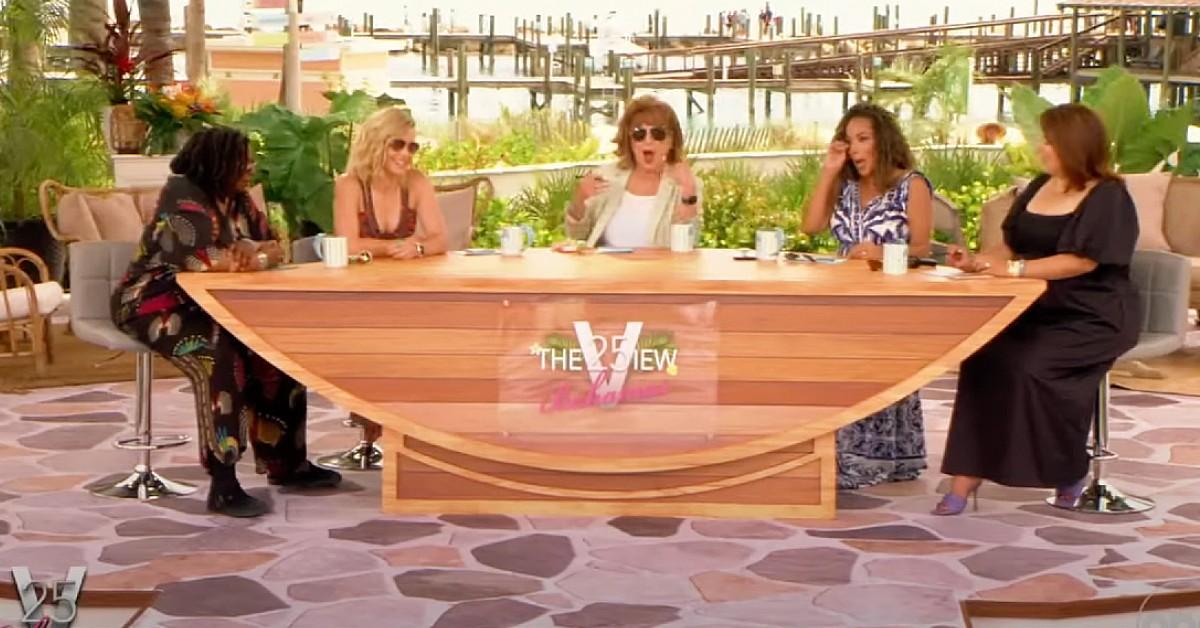 Hosts of The View have received backlash from fans over flaunting of wealth at luxurious Bahamas resort, Baha Mar.
The daytime talk show is under scrutiny by viewers after cast members Whoopi Goldberg, Sunny Hostin, Joy Behar and Sara Haines shared photos from Baha Mar Resort, where rates can add up to $14,000 per night.
Fans were quick to express outrage at the lavish trip.
"Those who are struggling to put food on their tables and gas in their cars can see a vacation spot first hand on TV," commented one social media user.
WHOOPI GOLDBERG SLAMMED BY 'THE VIEW' FANS FOR 'FOUL LANGUAGE' ON AIR
Article continues below advertisement
"Maybe just leave them there great timing to go on a luxurious vacation really show that these windbags are in touch with what's going on in this world !" commented another user.
MEGHAN MCCAIN CONFESSES SHE ONLY TALKS WITH ONE COHOST FROM 'THE VIEW'
"Such Privilege!!! Imagine all the homeless people you could have helped feed with the money being spent on this tropical circus. Shame on you," read another tweet.
Article continues below advertisement
The extravagant trip served as a backdrop for the show's 25th anniversary episodes, which were pre-filmed and will begin airing this week.
Outraged fans continued to voice their opinions at the oversight of the ABC show for hosting the reunion in a country that outlaws abortion, especially amid the Supreme Court decision to overturn Roe v. Wade, which was a topic of conversation on the show.
"The Bahamas, where abortion is ILLEGAL. Good call knuckleheads," replied one Twitter user to the show's tweet regarding kicking off the week in paradise.
"Wait you guys go to the Bahamas where abortion is illegal?! 🤡" remarked one Instagram user, while another added, "Y'all are so ignorant that you are not aware that you took the show to where they have made ABORTIONS illegal. Annnnnd that is why the majority knows your cast and show are a JOKE!"
Article continues below advertisement
The 25-year-running program has had it's share of controversies over the years, including when current cohost Goldberg and former cohost Meghan McCain got into a fight.
Recently, Goldberg found herself in hot water again when she was berated for using "foul language" on the gab fest.
"Sometimes you have to be an a** to be a parent," remarked the 67-year-old cohost.
"Whoopi and Sunny's [Hostin] foul language was a bit much today," one viewer fumed.
Article continues below advertisement