ROYALS
Thomas Markle Congratulates Queen Elizabeth On 70-Year Reign While Meghan Markle & Prince Harry Have Yet To Make A Statement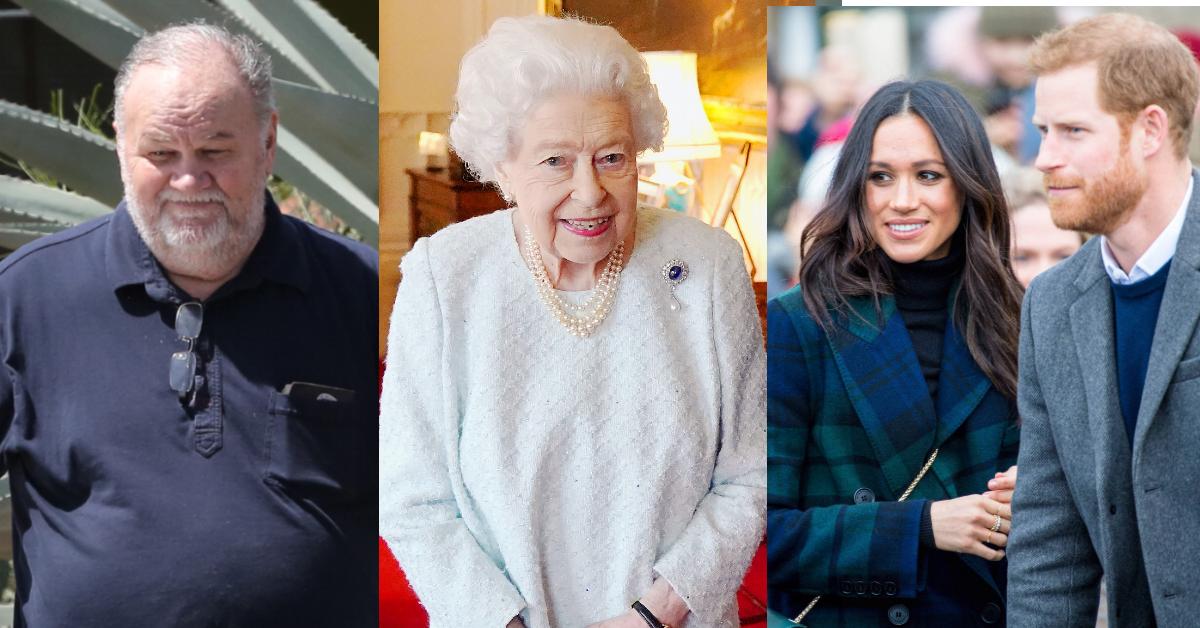 Article continues below advertisement
The 76-year-old decided to wish the queen well even though his estranged daughter, Meghan Markle, and her husband, Prince Harry, have yet to issue a public statement on behalf of Her Majesty's 70-year reign.
"I would like to congratulate Her Majesty The Queen on her jubilee and wish her good health and good will for many years to come," Thomas told The Sun in response to The Queen's anniversary announcement over the weekend.
Article continues below advertisement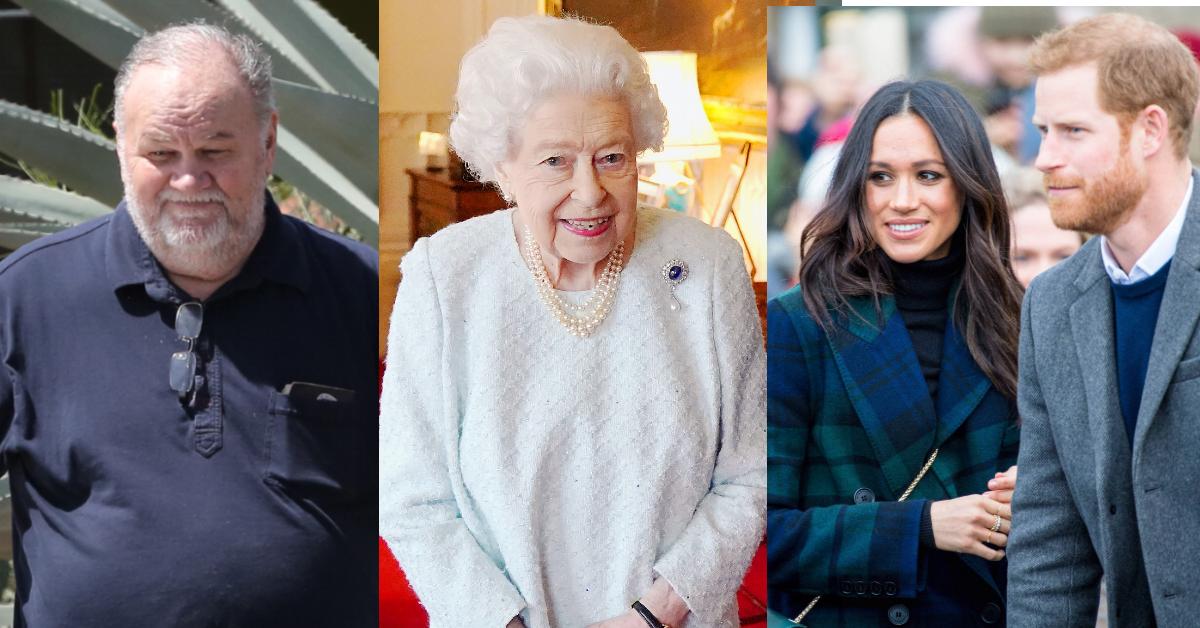 Harry is expected to make a return to his home country in July to celebrate his grandmother's milestone, although it is still unclear whether the former Suits actress will be joining him, per Extra.ie. Harry and Meghan's possible return to the U.K. all comes down to whether the court will grant the prince's petition to allow him to pay for police protection during future visits.
Article continues below advertisement
Meanwhile, the lack of a statement on behalf of Harry and Meghan comes just days after Her Majesty announced her wish for Camilla Parker Bowles to become Queen Consort when Prince Charles takes the throne.
Article continues below advertisement
"It is my sincere wish that, when the time comes, Camilla will be known as Queen Consort as she continues her own loyal service," the monarch wrote in a prepared speech on Saturday, February 5, as OK! reported.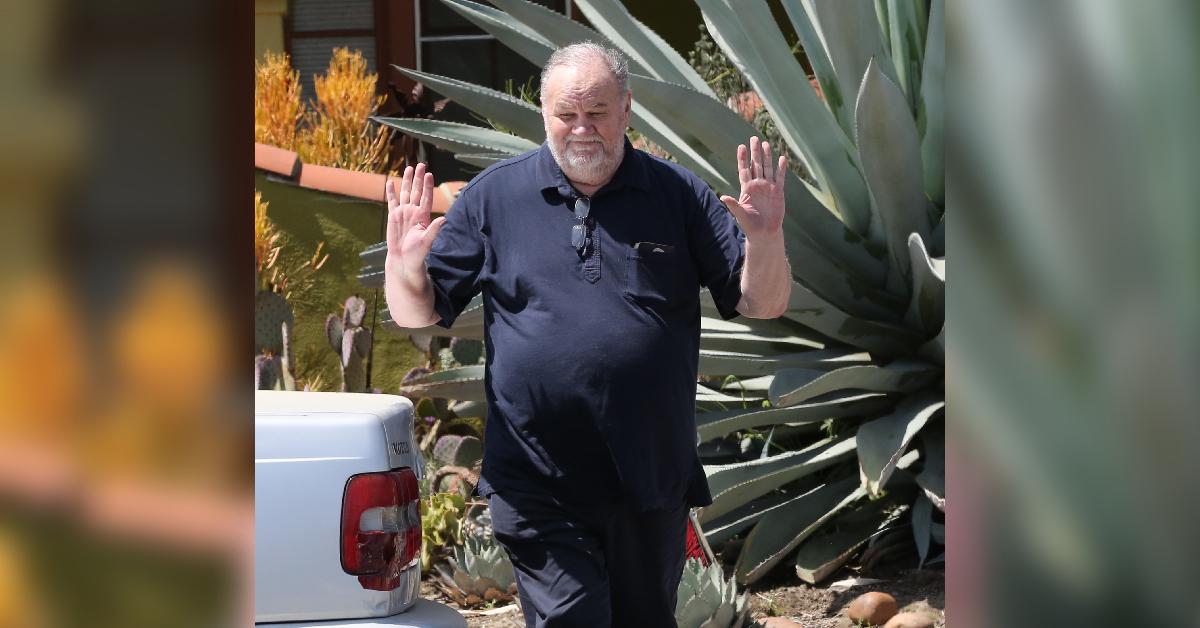 Article continues below advertisement
"And so as I look forward to continuing to serve you with all my heart, I hope this Jubilee will bring together families and friends, neighbours and communities — after some difficult times for so many of us — in order to enjoy the celebrations and to reflect on the positive developments in our day-to-day lives that have so happily coincided with my reign," the statement concluded.
Article continues below advertisement
While sources claimed Charles and Camilla were "touched and honored" by the announcement, a royal expert insisted the decision could cost the royal family their popularity.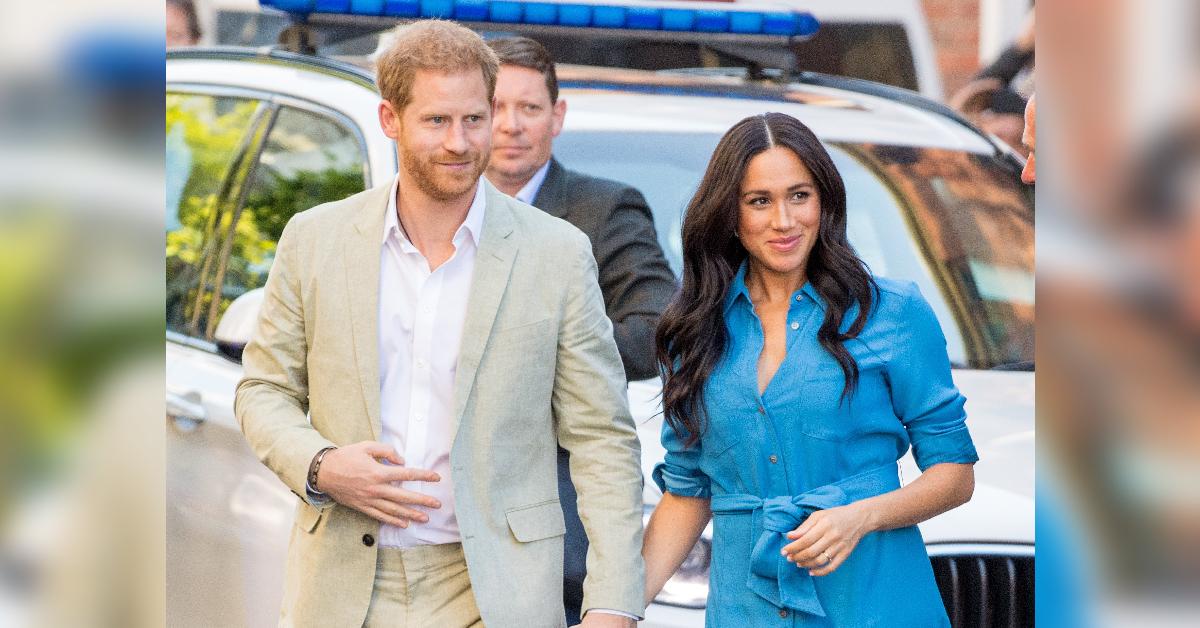 Article continues below advertisement
"I've got absolutely nothing against Camilla, and this isn't about how she does the job. She does the job well," Jack Royston explained of the woman who is said to have had an affair with Charles while he was still married to Princess Diana, as OK! learned. "The point here is the public don't want it, the numbers are really clear. They might be less forceful in their opinion now than they were in the past, but 44 percent of people want Camilla to be Princess Consort rather than Queen Consort."