NEWS
'Tiger King' Pardon: How Can Joe Exotic's Legal Team Convince President Trump For Last-Minute Pardon?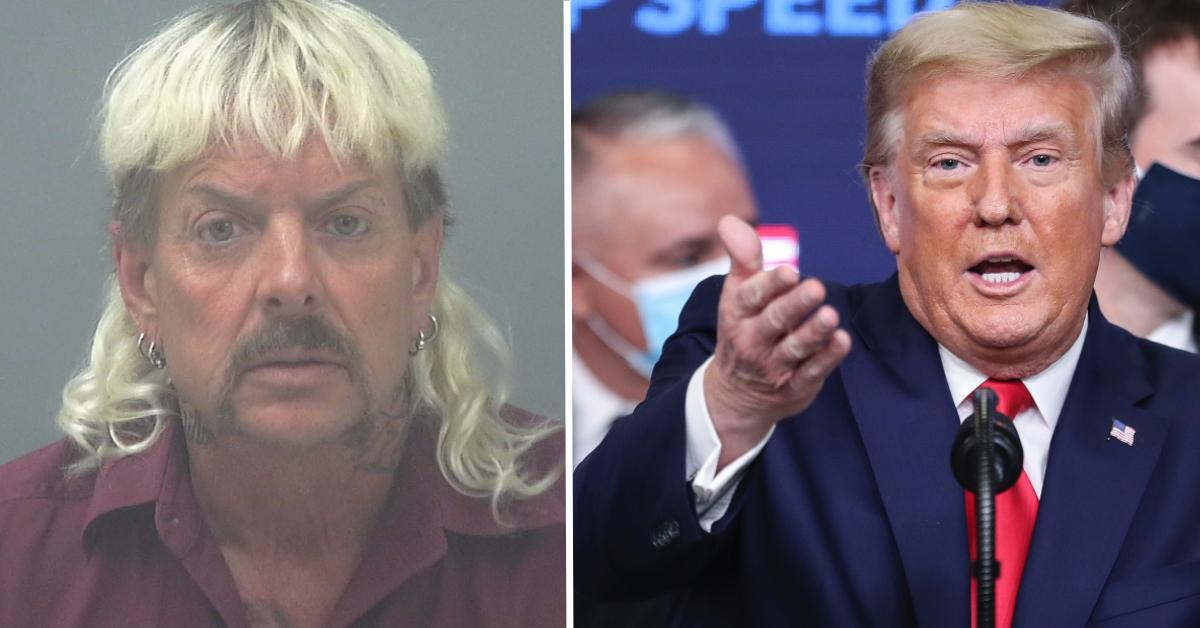 Tiger King fans may have something to cheer about this week, as it is possible that President Donald Trump may issue a pardon for Joe Exotic. His legal team has a meeting with President Trump on January 6.
Tiger King star Exotic originally filed for a presidential pardon last year. At the time, the Office of Pardon Attorney rejected the request back in September. Exotic and his team were not having it, as they went on to sue the Department of Justice.
Article continues below advertisement
And now Exotic's legal team, led by Eric Love, will be meeting with President Trump in D.C. on Wednesday. This is the same day that Congress will be voting to ratify Joe Biden as the next president. Daily Mail reports that Trump may be considering pardoning several people on January 6, as it would serve as a distraction from what is happening with Congress and Biden.
Article continues below advertisement
Trump has been trying to fight the election results since November, so why not distract the media's attention with a pardon to Joe Exotic? Having another big story to talk about would be the perfect fit for Exotic's legal team, which Trump might eat up.
Article continues below advertisement
In that six-page complaint, they stated, "Many people have come out and publicly expressed their disagreement with Joe Exotic's conviction and subsequent sentence. Among those, are members of the president's own family. Donald Trump Junior has been an advocate for Joe Exotic to be pardoned." That could also help Exotic's case.
Exotic also reached out to Kim Kardashian for help in trying to reach Trump. His legal team was trying every avenue to get Trump to consider it, which Trump stated in April that he would.