NEWS
Tiger Woods' Car Crash Caused By 'Excessive Speed,' Golf Legend Driving 83 MPH In 45 MPH Zone: Report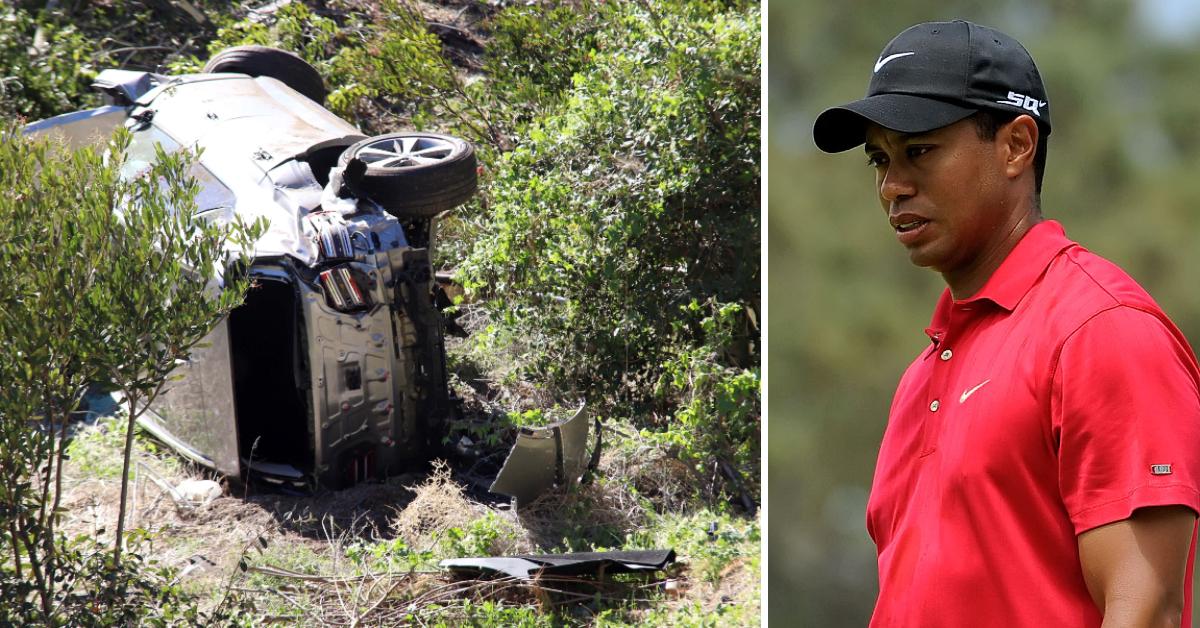 After much speculation about the cause of the horrific crash that severely injured golf legend Tiger Woods back in February, sources with direct knowledge of the investigation are claiming that excessive speed was to blame.
Article continues below advertisement
According to a source, Woods was driving 83 mph in a 45 mph zone at the time of the nearly career-ending crash — but it was reported that the PGA phenom will not face any charges or citations. Sheriff Alex Villanueva is expected to cite speed as the sole cause of the accident, according to reports.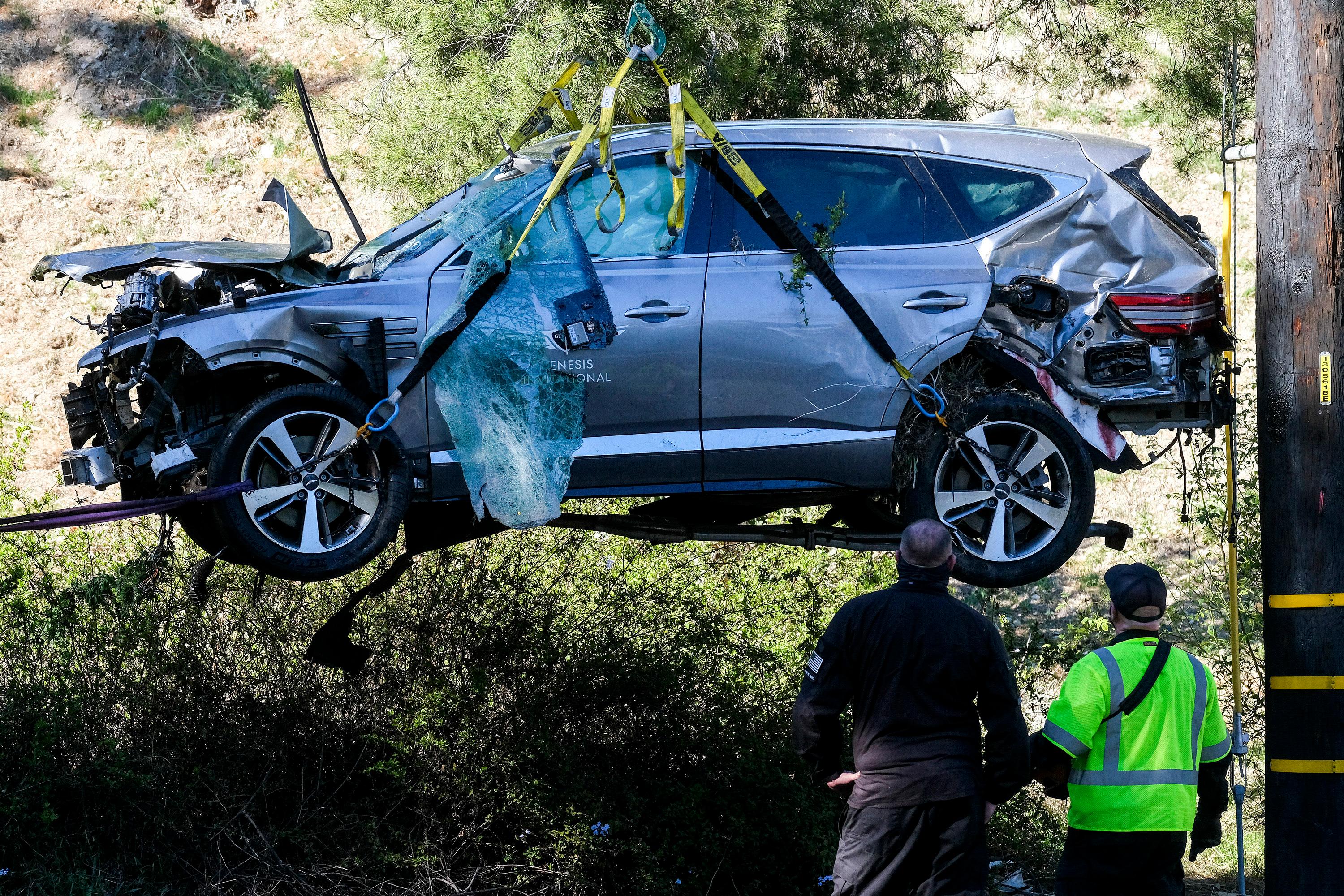 Article continues below advertisement
It is now being claimed that Woods actually accelerated at the time of the wreck and, as he lost control, the vehicle gained speed. Woods is maintaining complete transparency and has "waived his right of privacy" and authorized the release of the accident report to the public, according to the insider.
Article continues below advertisement
Law enforcement sources also said that police did not believe they had probable cause to get a warrant for Woods' cellphone records — and therefore are unable to determine if he had been on a call or texting at the time of the crash.
As OK! previously reported, the 45-year-old crashed his 2021 Genesis GV80 SUV into a ditch in Los Angeles and suffered non-life-threatening injuries to his legs. The athlete was rushed to the hospital on Tuesday, February 23, after the rollover crash around 7 a.m. on the border of Rolling Hills Estates and Rancho Palos Verdes, Calif.
Article continues below advertisement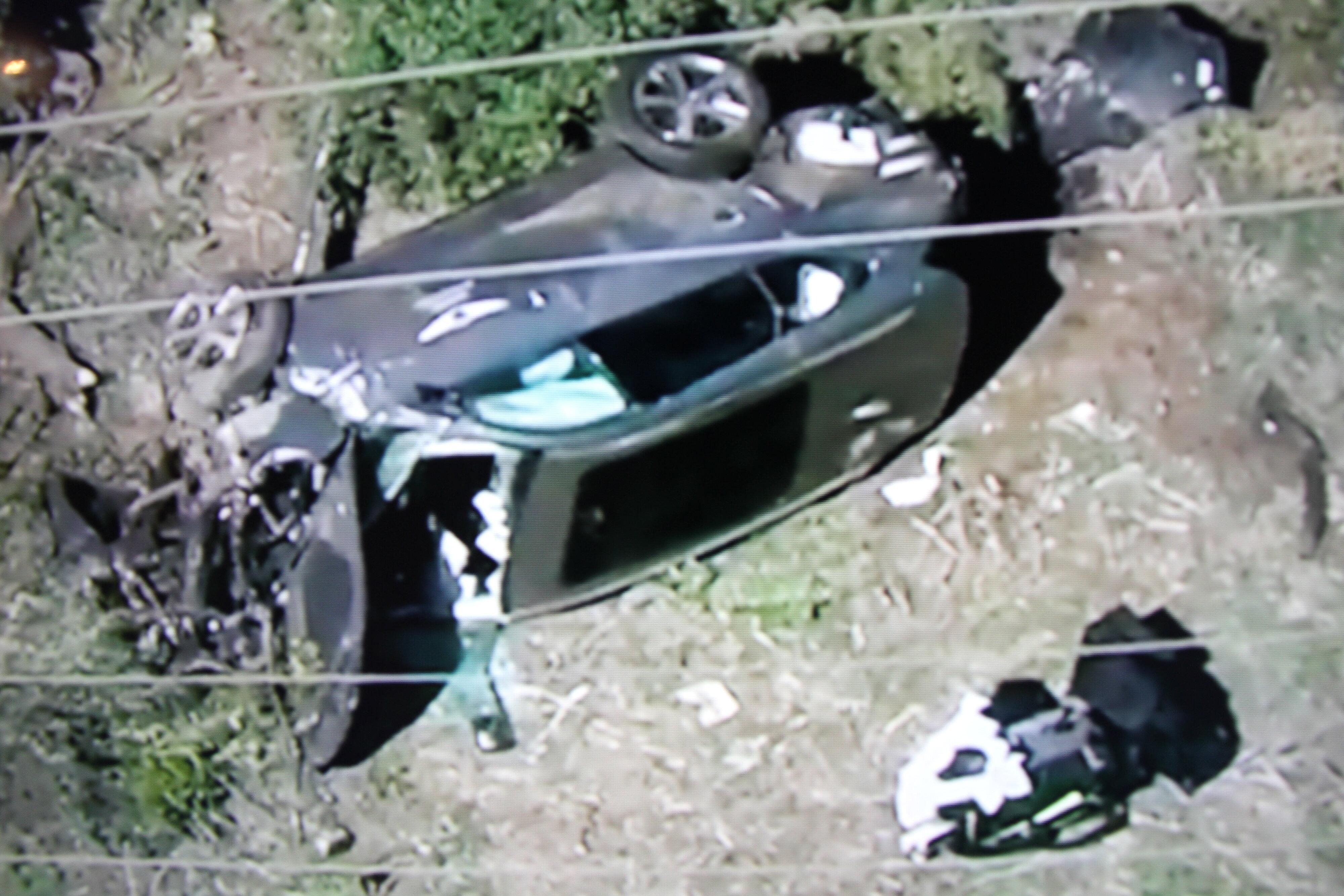 One day after the crash, authorities from the Los Angeles County Sheriff's Department said they saw no signs "of impairment" at the scene, OK! reported. Authorities were "looking for evidence of intoxication like if there's an odor of an alcoholic beverage or there's an open container or prescription medication," Sheriff's Deputy Carlos Gonzalez explained, but determined there weren't any.
Article continues below advertisement
News of the expected announcement determining speed as the cause of Woods' crash comes after the sheriff recently refused to disclose details on the cause, citing privacy concerns. "We have reached out to Tiger Woods and his personnel," sheriff Villanueva said on Wednesday, March 31. "There's some privacy issues on releasing information on the investigation, so we're going to ask them if they waive the privacy and then we will be able to do a full release on all the information regarding the accident."
Article continues below advertisement
Villanueva continued: "We have all the contents of the black box, we've got everything," but added: "However, we can't release it without the permission of the people involved in the collision."