NEWS
Tiger Woods Shares First Photo Since Car Accident — See The Picture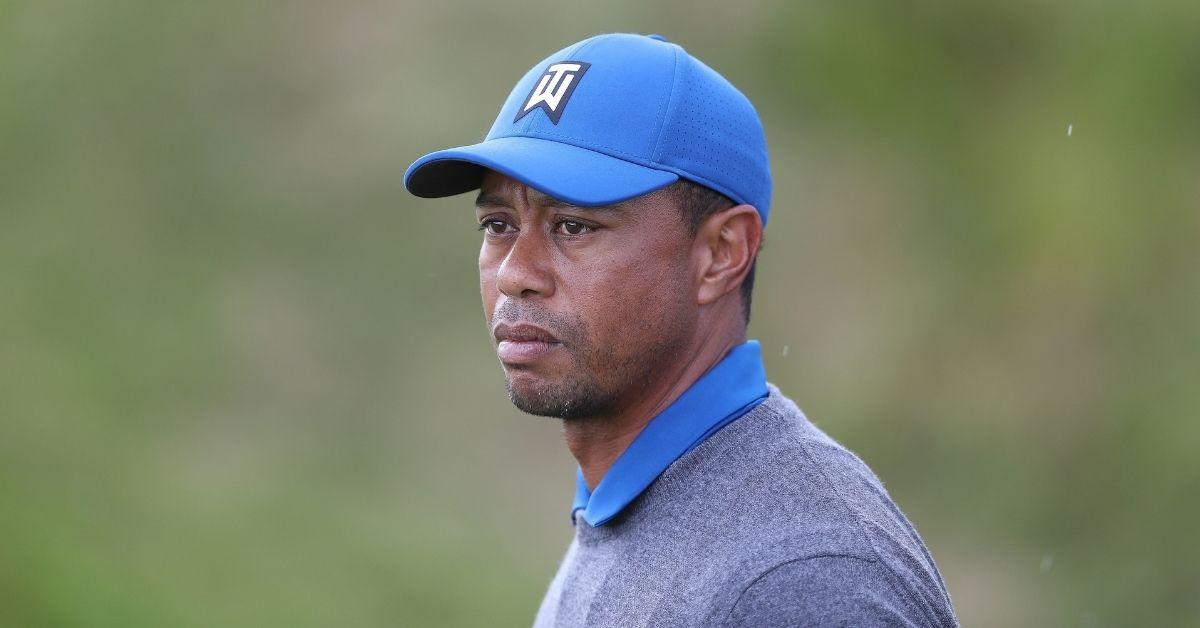 Making a swift recovery! Tiger Woods has shared the first photo of himself since his horrific car accident in February.
Article continues below advertisement
"My course is coming along faster than I am 😃. But it's nice to have a faithful rehab partner, man's best friend," Woods captioned a photo, in which he stood next to a dog on a golf course. He held himself up with two crutches and had a cast on his leg.
Article continues below advertisement
"Slow and steady — we'll be waiting for you," one fan wrote.
Article continues below advertisement
"Continued prayers," a second user said, while a third wrote: "Good to see you up and about! Heal fully."
Woods was involved in a "single-vehicle roll-over traffic collision" in Southern California on February 23. He reportedly had surgery on his lower right leg and ankle on the day of the crash and was then transferred to Cedars-Sinai Medical Center days later for follow-up procedures.
Article continues below advertisement
A day after the crash, the Los Angeles County Sheriff's Department said they did not see signs of "of impairment" at the scene, as previously reported by OK!. Authorities were "looking for evidence of intoxication like if there's an odor of an alcoholic beverage or there's an open container or prescription medication," according to Sheriff's Deputy Carlos Gonzalez. Authorities later said Woods was driving as fast as 87 mph, which is almost double the limit, in the crash.
Article continues below advertisement
TMZ has since reported that Los Angeles County Sheriff's Deputies found an "empty plastic pharmaceutical container" in the front pocket of a backpack in a brush near Woods' car, according to a 22-page report.
Last week Woods announced the opening day for his new short course called "The Hay," which "is on the bucket list for every golfer, and the chance to bring that experience to more people, whether they're seasoned players or picking up a club for the first time, has made this project an honor for me."
Article continues below advertisement
The future of the 45-year-old's career is still unclear after the major injury.
"It's scary for Tiger to remember, but basically, he lost control of the car. The vehicle went over the median, down the side of the road, flipping over multiple times," a source told OK! of the crash, and said the golfer was pulled from the wreckage.
Article continues below advertisement
"The accident's raised a lot of questions about Tiger's future in golf — and there's talk he'll never be able to play again, at least not at the level he used to," the source noted, as prior to the accident, Woods had his fifth back surgery.
"He doesn't want to go out this way," the source added. "It's going to be a long and tough uphill journey, but Tiger will do whatever is possible to get back to the game."