Swavy's Family Asks For An Apology From Wendy Williams Following Her Controversial Comments About The Late TikTok Star
The family of late TikToker Swavy is asking for an apology from Wendy Williams following her controversial comments.
Article continues below advertisement
Swavy, who was born Matima Miller, died on Monday, July 5.
"I have no idea who this is," Williams said of the 19-year-old during the "Hot Topics" segment of The Wendy Williams Show. "Neither does one person in this building."
Article continues below advertisement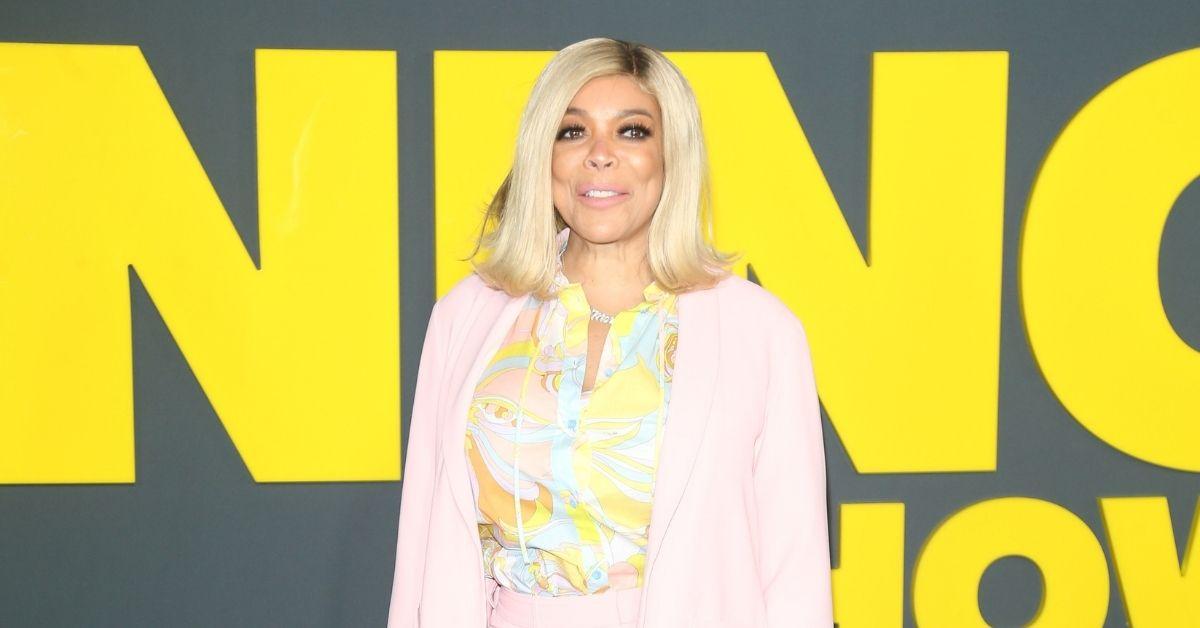 Article continues below advertisement
Williams noted that he was a TokTok star with 2.5 million followers, and pointed out that he had more followers than her. "Aw, all those followers. Yeah, that's really tragic," she said after confirming to viewers that he had passed away.
"Wendy has always been a messy person," Swavy's older brother Rahkim Clark told TMZ. "That's what her life consists of, this gossip and reporting stories but this is not just any other story. This is not a highlight. This is not a hot topic, this is our real-life. Like, we're dealing with this in reality so for her to speak on the event's surrounding my brother's death before she reached out to our family, she didn't send condolences, she didn't even report the right story."
Article continues below advertisement
"It's one thing to take public knowledge and put it out there, but you gave a false narrative. You gave a false story, you painted him as a thug, as a drug dealer, as someone that was out here trying to be in the streets or anything like that and that wasn't the type of person that he was," Rahkim continued.
"As a Black woman, as a Black mother, you didn't have any empathy at all for my family," Rahkim added.
Article continues below advertisement
"I asked God, 'Why did you let me see that?'" Swavy's mother, Chanell Clark, tearfully told the outlet.
Article continues below advertisement
"To see something like that as a mother, it mentally messes you up," she continued. "This just hurt. Wendy Williams, how as a mother, how do you put a child out there like that? Nobody knew him like that."
Chanell said that while her son was popular online, he was going to "spread his wings" by himself.
Article continues below advertisement
"I'm looking for an apology. I do want an apology but at the same time, I'm pissed with Wendy," she said.
Williams was heavily criticized online for the remarks.
Article continues below advertisement
"i don't wanna see wendy williams on tv no more," one user remarked on Twitter.
"I'll admit I had never even heard of Swavy before I saw that Wendy Williams clip, and yet I am still gonna join yall in whoopin her a** cause that's [what] a decent human being would do," another commented.
Article continues below advertisement
"The way Wendy Williams introduced that story about that TikTok star's passing was offensive. I swear she still thinks she is on the radio with the way she discusses the news. She has always had a very dark spirit," a third user wrote.
Article continues below advertisement
Swavy's family has set up a memorial fund, which has raised more than $23,000 of its $30,000 goal, on GoFundMe.
The family clarified that "due to legality we are not able to provide much information on the events surrounding his passing. However, the family is working diligently to get justice for Swavy."