NEWS
Fans Divided On TikTok User Who Allegedly Matched With Matthew Perry On Dating App When She Was 19 — And Posted Their Private FaceTime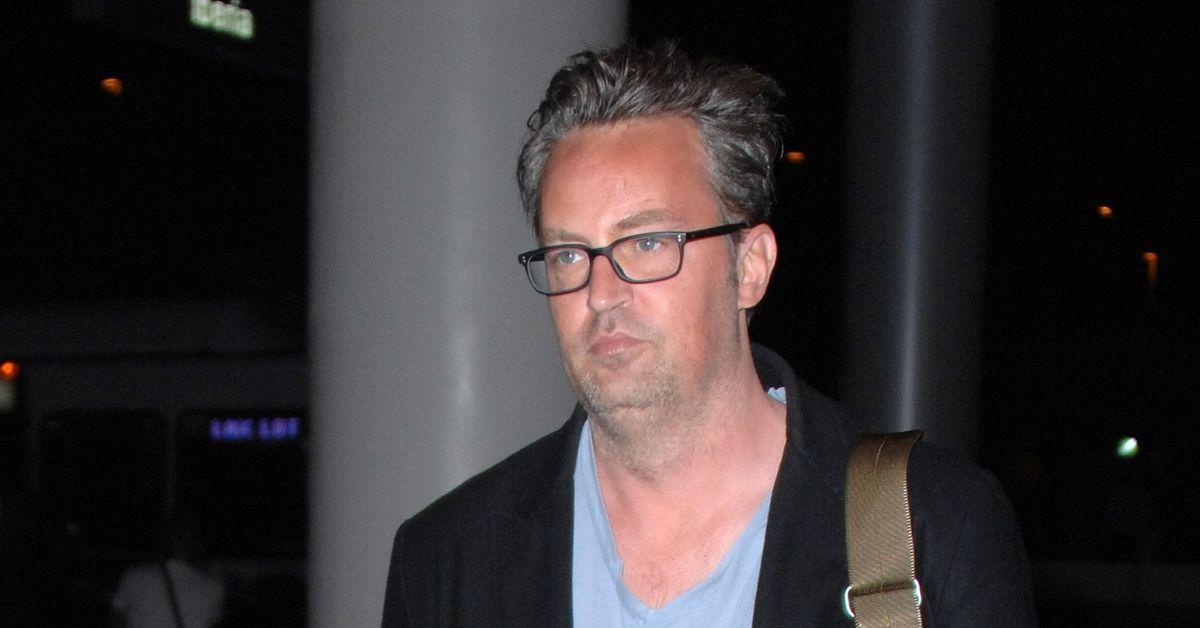 A 20-year-old is speaking out after Matthew Perry allegedly matched with her on Raya when she was 19, and she shared a clip of a FaceTime call they had on TikTok.
Article continues below advertisement
"A lot of people were saying I'm a bully and mean for posting this, and it made me feel kind of bad, but at the same time, I feel like a lot of guys in Hollywood are talking to all these young girls and it's something that I think a lot of people should be aware of," Kate Haralson told Page Six.
The personal assistant told the outlet that she had matched with other celebrities before. And while she said she does not "ever talk to older guys," she entertained the conversation with Perry because she thought "this would be funny." Perry allegedly asked to immediately move their conversations from Raya to FaceTime.
Article continues below advertisement
On FaceTime, Perry allegedly suggested they play "20 Questions" to get to know each other. While none of the questions were sexual, Haralson said she did feel uncomfortable at times because the Friends star knew her age.
Article continues below advertisement
"I don't think he minded that," she told the outlet. "It kind of felt weird talking to someone my dad's age and it just felt not right, especially when he knew how young I was." ("Am I as old as your dad?" the 17 Again star allegedly asked.)
Article continues below advertisement
Haralson initially did not intend on posting the video, but was "inspired" when fellow TikTok user Nivine Jay posted a video Ben Affleck reportedly sent her after they matched on Raya.
Article continues below advertisement
Haralson and Jay are reportedly in touch, and Jay advised her to "ignore all the hate comments." However, less than 24 hours after posting the viral clip, Haralson took it down because she "did feel a little bit bad," and Perry was a "nice guy." Haralson and Perry never met up, but he allegedly suggested that she could get a COVID-19 test and visit.
Article continues below advertisement
As for Affleck, "I'm seeing a lot of comments calling him a creep and l don't think that's fair," Jay told E! News after many users slammed the star. "l wasn't making fun of him in the video. l was making fun of myself for thinking he was a catfish and it was just supposed to be funny."
Article continues below advertisement
"I just did it more for the joke of it, which sounds mean, but I didn't think anything of it," she said of FaceTime'ing the actor. "I thought it was more so innocent and harmless" but added that "it's not really OK for these older guys to be talking to such young girls."
A representative for Perry did not provide comment to Page Six at the time of publication. He is currently engaged to 29-year-old literary manager Molly Hurwitz.