Todd Chrisley Says He Wishes The 'Very Best' For Estranged Daughter Lindsie Following Will Campbell Split
Article continues below advertisement
"I'm going to put it in my own words so therefore it cannot be twisted or contorted," the 52-year-old said on the "Chrisley Confessions" podcast. "I want to be very clear that it is a very sad day, that this is the news that I went to bed with last night and that I prayed about and that I woke up again with this morning with these press requests."
The Chrisley Knows Best star explained that he hoped his kids would not go through divorces after having split from his high school sweetheart Teresa Terry because of "what it did to Lindsie and Kyle."
Article continues below advertisement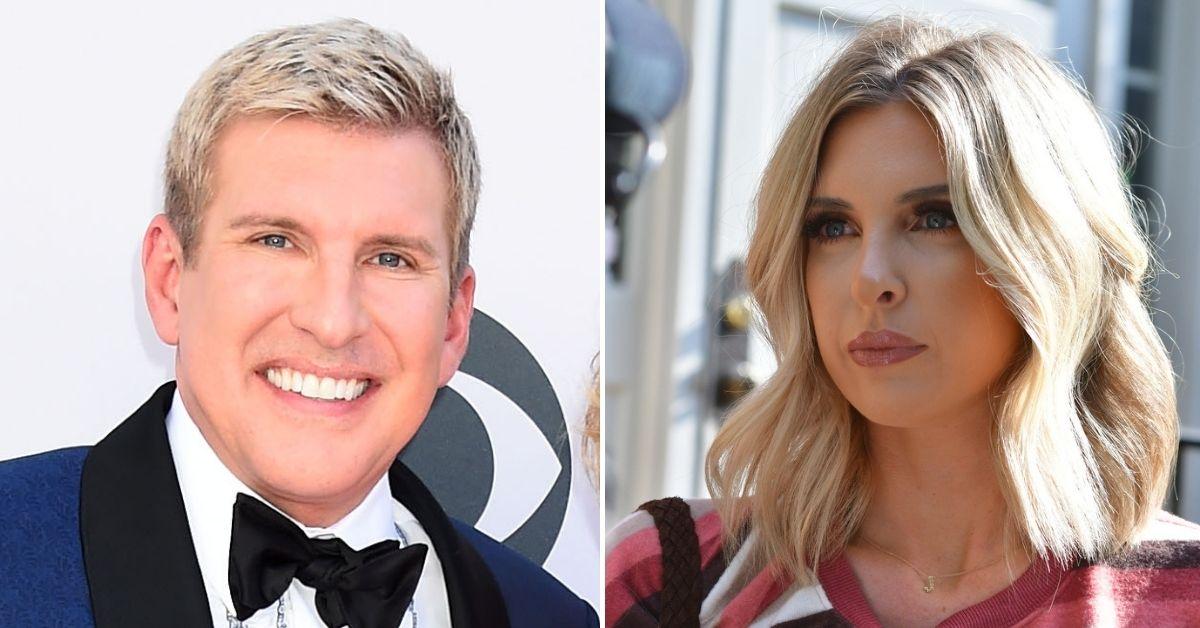 Article continues below advertisement
"He and his family have always been very supportive of Lindsie and Jackson to the best of my knowledge," Todd said. However, he admitted that his knowledge on the topic was "very limited."
Article continues below advertisement
The businessman explained that he was happy to know that Jackson had a relationship with Campbell's family, who "have been wonderful grandparents and are really the only grandparents that Jackson knows". Todd also said he hopes they maintain the relationship because "I want Jackson to have as little disruption as possible."
That said, the TV personality admitted that he wasn't fully sure if Jackson still had a relationship with Campbell's parents because he hasn't spoken to Lindsie in some time. However, Todd held firm that the distance is for the best because there "can't be fighting when there is no communication."
Article continues below advertisement
"I pray for all of my children every day, every night before I got to bed, every morning when I raise my head," Todd noted. "So I will continue to do so."
Article continues below advertisement
Meanwhile, Lindsie's brother Chase also spoke out on the podcast, noting there has been "a lot written and a lot talked about that was not true but at the end of the day, Lindsie's still my sister and I love her and if she ever needed me I'm a phone call away."
Chase's statement came nearly two years after Lindsie alleged that Todd and Chase had tried to blackmail her with a sex tape involving Bachelorette alum Robby Hayes, which he denied.
Article continues below advertisement
Chase said that because Lindsie was a half-sibling to him, Savannah and Grayson, the podcast host felt like "she was always on the outside looking in," but was adamant that while this was not the case, he does understand her "perspective."
"I don't understand how all these kids can come from the same household, be given the same thing and they love the same," he said, "and then you have one that loathes all of their other siblings."
Article continues below advertisement
Article continues below advertisement
Todd posted a cryptic message on Instagram saying "I'm here. I love you" but did not name Lindsie.
Article continues below advertisement
Lindsie and Campbell first got together in 2009 before tying the knot in 2012. After announcing the split, the "Coffee Convos" host maintained that the former flames will "remain friends & be devoted parents to our son."
According to divorce papers obtained by The Sun, the 31-year-old filed on July 26 and requested a "shared parenting plan in the best interests of the child" and permanent and temporary child support.