Tom Girardi's Embezzlement Victims Can Pursue Collections Lawsuits Against Erika Jayne, Judge Rules
The legal battles rage on! A judge has ruled that some of Tom Girardi former's clients can pursue collections lawsuits against Erika Jayne.
Article continues below advertisement
The judge decided on Tuesday, July 6, that Girardi's former clients Joseph Ruigomez, Jaime Ruigomez and Kathleen Ruigomez can collect $11 million from a 2020 litigation, according to court documents obtained by PEOPLE.
The judge had initially placed a stay on collections from Girardi's assets because the attorney and his firm, Girardi Keese, are under investigation by a bankruptcy trustee after filing for chapter 7 bankruptcy last year. However, the bankruptcy trustee's special litigation counsel reported weeks later that the law firm is said to have given more than $20 million in loans to Jayne's businesses over the years.
Article continues below advertisement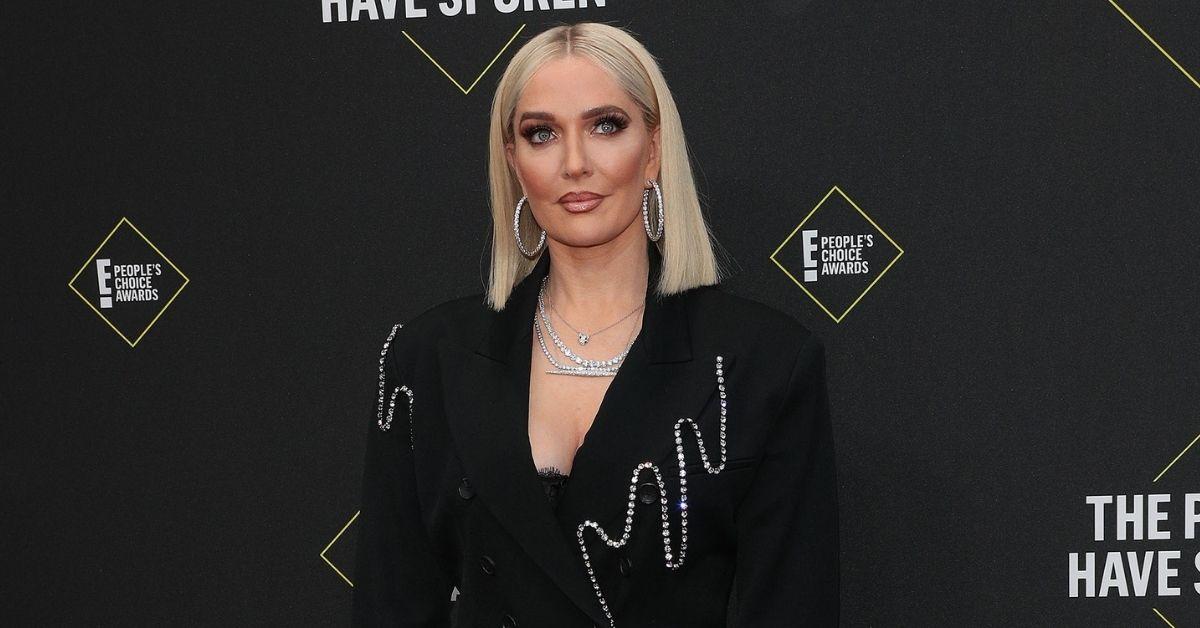 Article continues below advertisement
"Erika has created a new company after the news broke of this scandal, which appears to simply be a successor company," the trustee alleged in court documents obtained by E! News. "Erika has multiple financial accounts and the Debtor's books show Erika owes large receivables to the Debtor."
"All assets identified by the Ruigomez family shall be subject to all rights of the Girardi bankruptcy estate and the [Girardi Keese] bankruptcy estate, which parties shall meet and confer in good faith to determine the character/ownership of the identified assets," the new documents read. "The Ruigomez Family, the Girardi Trustee and the GK Trustee shall cooperate with each other with their collection efforts against Erika."
Article continues below advertisement
Joseph's family hired Girardi after he had been seriously injured in 2010 during the San Bruno gas pipeline explosion. The family appeared in the explosive ABC documentary The Housewife and the Hustler.
After the lawsuit was settled in 2013, the 82-year-old allegedly suggested that the settlement be put in one of his investments and that he dispense the money to the family monthly. However, they became concerned when they allegedly stopped receiving payments and Girardi became more difficult to reach, while not giving straight answers when asked about the funds.
Article continues below advertisement
By 2017, Joseph alleged that the payments "disappeared completely," so the family filed a lawsuit for legal malpractice. They obtained a judgment order against him in April 2020.
Article continues below advertisement
Girardi allegedly agreed to pay $12 million last year, and signed a document which stated he would make an initial payment of $1 million and then a second payment of $2.5. million, but Joseph's mother said Girardi "never got to the second payment."
In April, the family filed a complaint against Girardi in his Chapter 11 bankruptcy case and alleged that they had not received the $11 million, Reuters reported.
Article continues below advertisement
Meanwhile, Jayne's attorney filed an opposition on July 5.
The reality star, 49, announced in November that she and Girardi had called it quits after more than 20 years of marriage. They were soon embroiled in a series of lawsuits.
Article continues below advertisement
In December, Robert Keese sued to dissolve 1126 Wilshire Partnership, his buisness venture with Girardi. Keese, along with Robert Finnerty and Jill O'Callahan, alleged that Girardi did not pay approximately $315,000 in owed income and claimed that the funds had been taken by Girardi "for his own personal gain."
The same month, Girardi and Jayne were slammed with another lawsuit with allegations that they embezzled money intended for the families of the victims in the 2018 Lion Air Flight 610 plane crash.