EXCLUSIVE
Tori Spelling & Dean McDermott Have 'Been Through Hell,' Spills Source — But Now Their Roller-Coaster Marriage Is Back On Track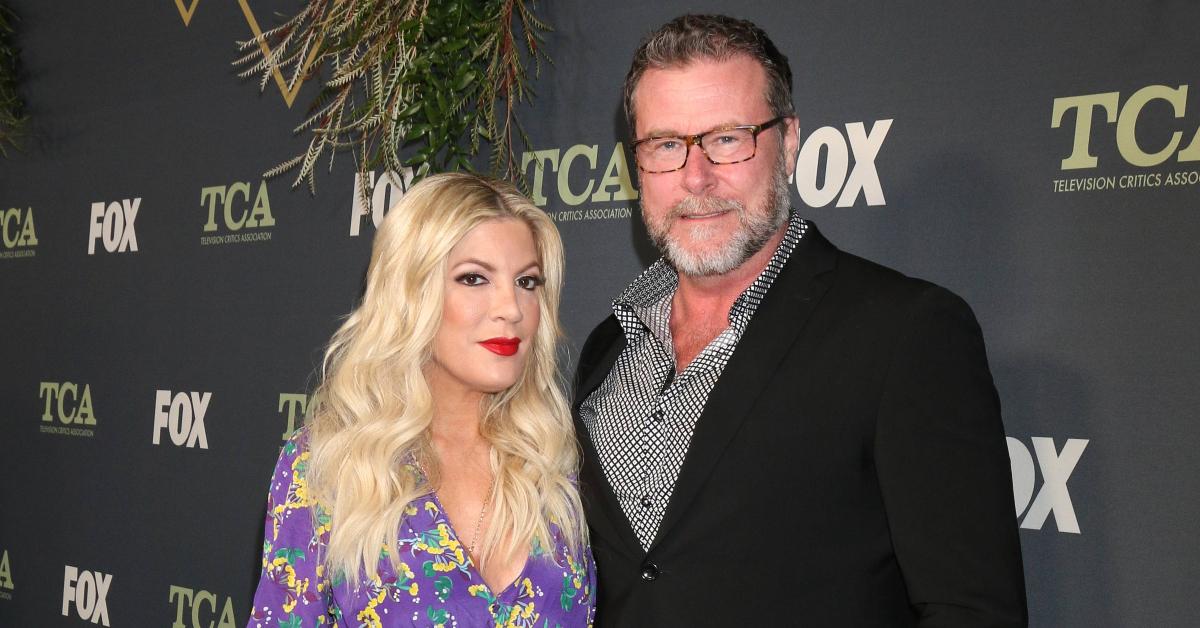 For 15 years, Tori Spelling and Dean McDermott's roller-coaster marriage has been a wild ride, and now, they're back on the upswing.
"They've been through hell, but somehow got through the worst of it," confides a pal, who says Spelling, 47, was "crushed" in 2013 when she learned that McDermott, 54, had cheated on her.
Article continues below advertisement
The duo worked through their issues on Lifetime's True Tori, and now they're planning a new reality series, says the friend, "to show just how far they've come."
For one, "they've learned how to control their spending," the pal notes of the couple, who at one point racked up nearly $300,000 in credit card bills and tax liens.
Article continues below advertisement
Amid the family's financial woes, Spelling confessed she lacked money management skills and hoped to teach their kids how to do better than she did.
TORI SPELLING CELEBRATES HUSBAND DEAN MCDERMOTT'S BIRTHDAY AT BLACK TAP AMID MONEY WOES
"I am not great with money, and I know a lot of people read a lot of stuff about my financial things going on," the BH90210 actress admitted in the past. "I had a business manager since I was 18 years old, so I never handled any of my money. Everything, everything, went to them, so, unfortunately, I never quite learned about money. Now raising kids of my own, I'm like, that is so important."