Tori Spelling Spotted At Medical Facility, Undergoes Surgery As Her Fractured Marriage To Dean McDermott Continues To Crumble
Actress Tori Spelling has landed back in the hospital as she continues to deal with ongoing medical issues — and her crumbling marriage to Dean McDermott.
Article continues below advertisement
The Beverly Hills, 90210 alum shared the news via Instagram, posting a photo of herself in a hospital room with an IV hanging out of her arm. "Sinus surgery part 2…," she captioned the post.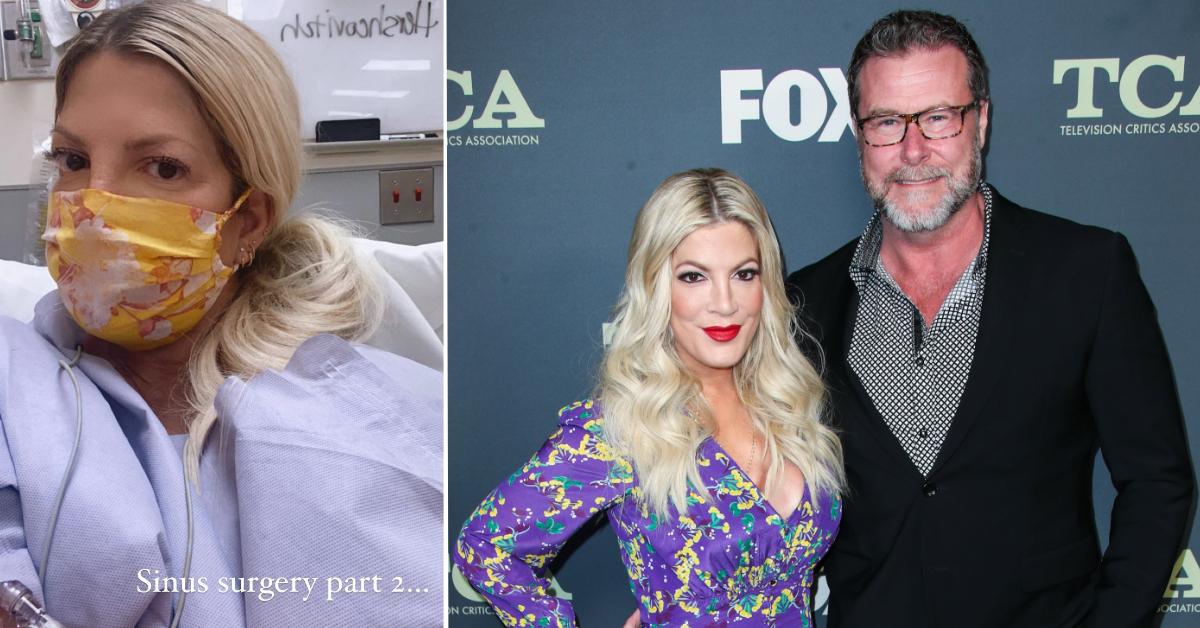 Article continues below advertisement
The blonde beauty looked concerned as she awaited the medical professionals to come and start the procedure. Spelling, 48, was last spotted in the doctor's office a few weeks ago as she was seeking relief for her breathing troubles.
Article continues below advertisement
Her health issues come at a terrible time, as OK! reported her husband desperately wants out their marriage, but finances are getting in the way.
"Dean wants to file [for divorce]— he just can't afford it," an insider spilled, adding: "Tori and Dean are totally stuck together right now. Neither of them can afford to go through divorce proceedings."
Article continues below advertisement
"They have five kids and a ton of pets," on top of other expenses, the insider continued. "Their home is always a disaster — it's just a total mess." The duo haven't been spotted together in months, and have ditched their wedding rings in recent separate outings. "Right now divorce isn't on the horizon because they can't swing it financially," the source added. "They are in a living nightmare."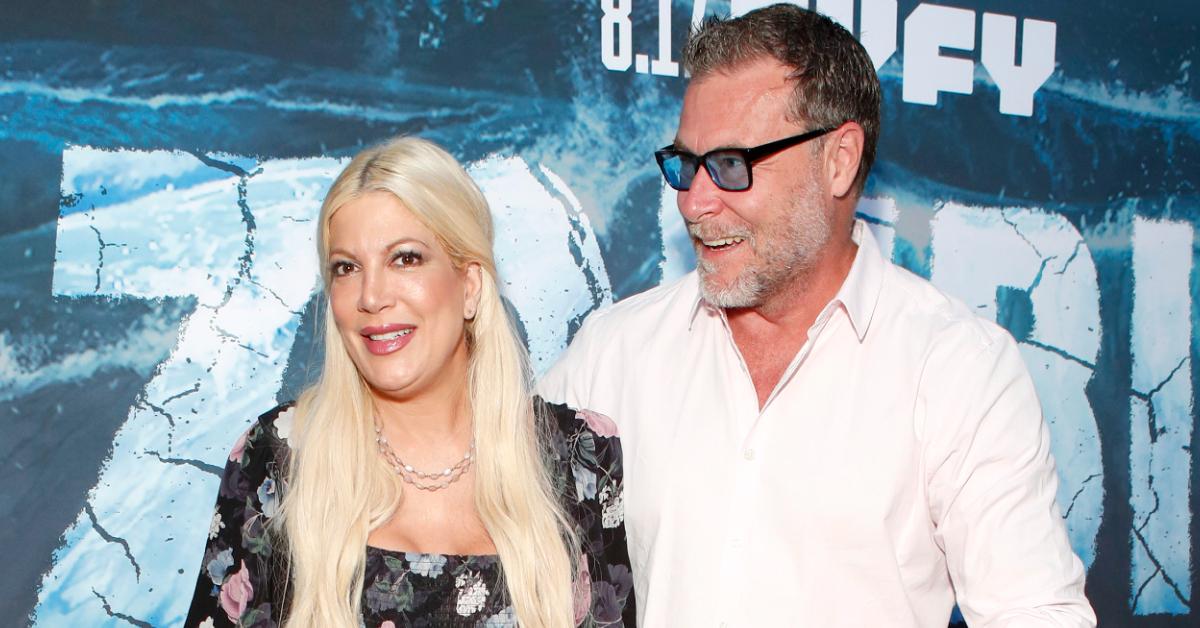 Article continues below advertisement
Spelling and McDermott tied the knot in 2006, but their relationship was rocked with a cheating scandal in 2014, when the 54-year-old Canadian actor was unfaithful. Following his affair, the couple documented their rocky life together on the short-lived reality series True Tori.
Article continues below advertisement
The duo share five children together: Liam Aaron, 14, Stella Doreen, 13, Hattie Margaret, 9, Finn Davey, 8, and Beau Dean, 4. Spelling appeared to announce they were expecting baby number six earlier this year, but was forced to admit it was an April Fools' joke after receiving backlash for the prank.
"Every week, magazine and press outlets ask if I am pregnant. To set the record straight, I am not," she wrote via Instagram on April 2, blaming the press for her actions. "The fact is, after my fifth baby, my body didn't bounce back like it had before. That's when the constant questions of 'yet another' pregnancy first began. Unless you're in the public eye, it is hard to understand what it feels like to be body shamed so publicly. I feel like I have to constantly defend my body when instead, I should be honoring it for the miracle of life it gave me five times."