NEWS
'A Really Wonderful Light': Trevor Noah Gushes Over Rumored Flame Dua Lipa In Candid Conversation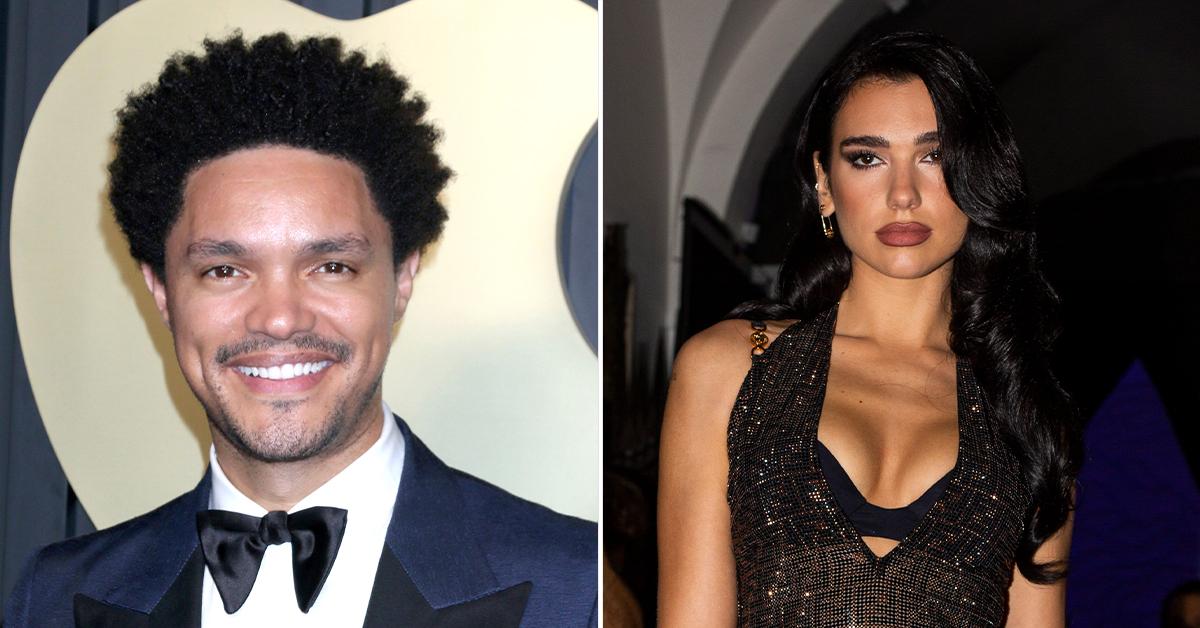 As rumors of Trevor Noah and Dua Lipa sparking a flame run rampant, the famous pair set off fireworks in a recent candid conversation together.
The former The Daily Show star, 38, joined the Grammy-winning popstar, 27, on the latest episode of her "Dua Lipa: At Your Service" podcast, which aired Friday, October 21, where the apparent new flames exchanged endless praise for one another.
Article continues below advertisement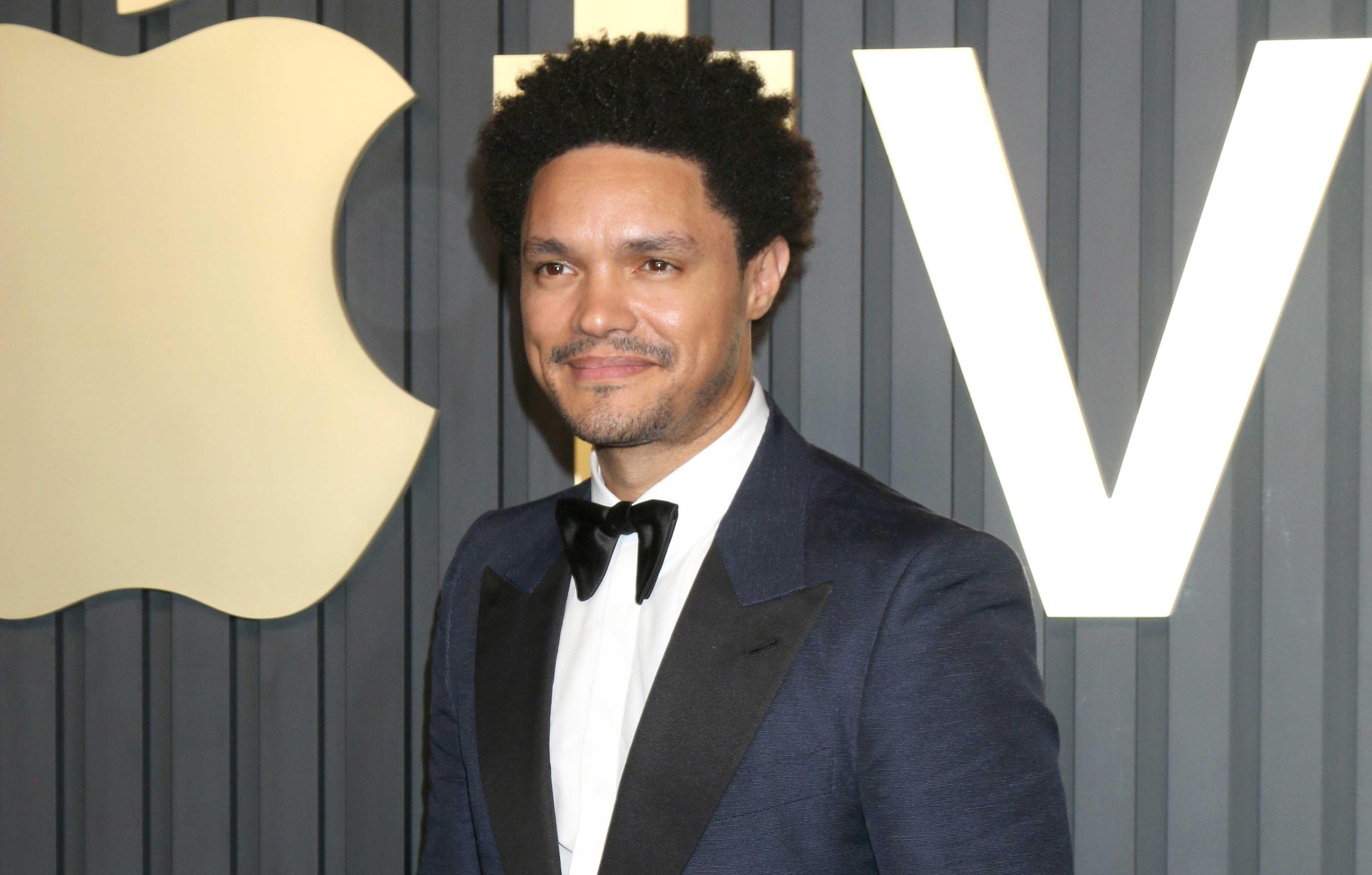 While bonding over their similar childhood experiences and the importance of working on yourself, Noah — who was first linked to the musician last month — told the podcast host: "I even said to my friend one day, 'Every time I see Dua Lipa, it's at an award show. So, now that means if I see her, my life is going well.'"
DUA LIPA PRAISES BEING 'ALONE' & 'QUITE SELFISH' AFTER SPARKING ROMANCE RUMORS WITH TREVOR NOAH
"So, now I just hope to see her more so that it means my life is going exceptionally well. So you've always been really wonderful and gracious," he continued, praising Lipa for "always" being "a really wonderful light, just in the spaces that everybody's in, so thank you for taking the time. I appreciate you."
Article continues below advertisement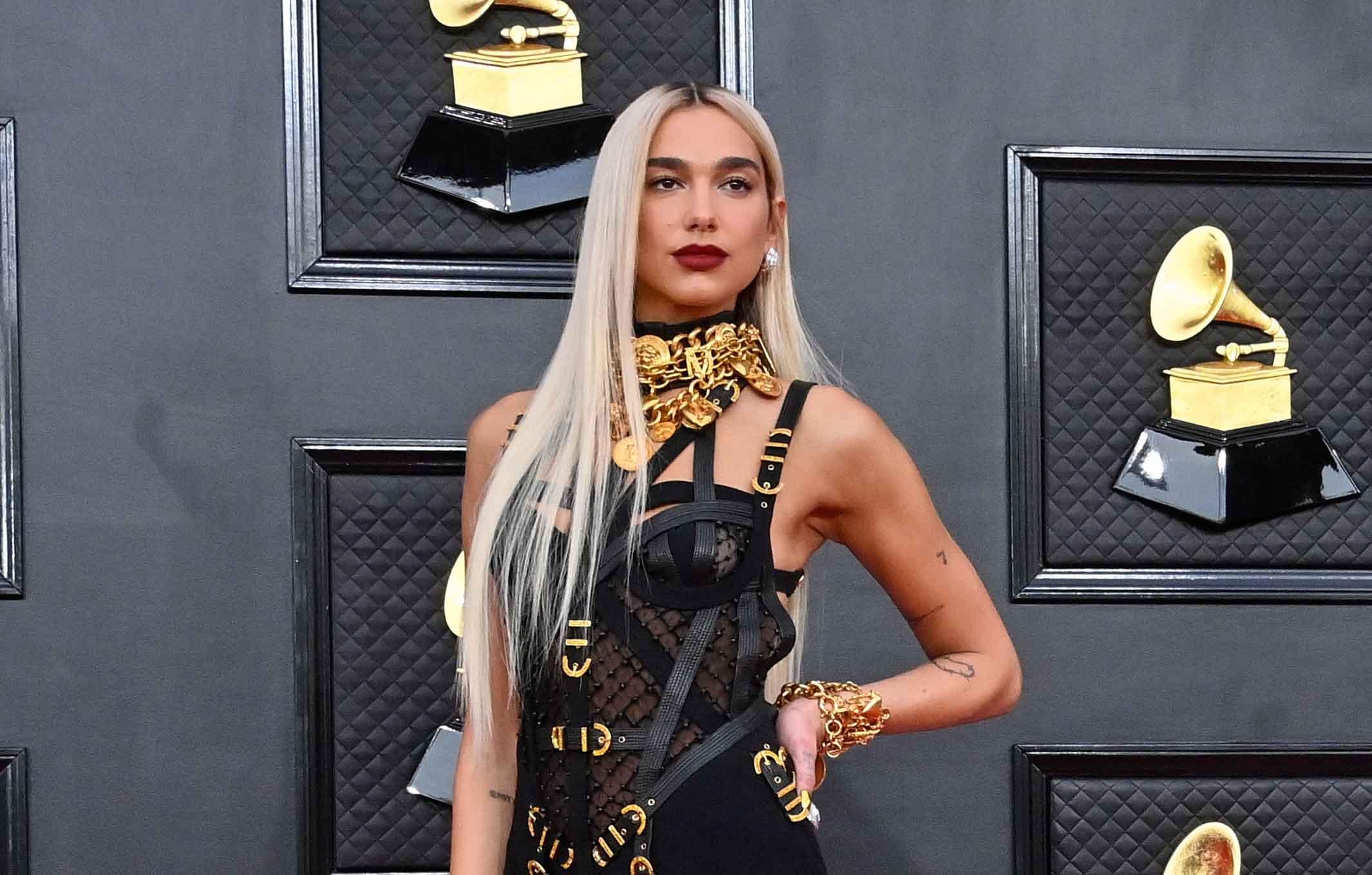 Noah also reflected on the first time he saw the "One Kiss" songstress before she shot to fame. "I remember when you performed... I feel like I saw you– were you in Ukraine maybe? You did the Champions League final! I remember you came on to perform and it was so weird. I remember people were like, 'Who the hell is that?' I was like, 'It's Dua Lipa!'" he recalled.
Noah added: "It's like all these old men who've come to watch a football game and they're just like, 'Who is this person?' And then now there's like no one in the world who doesn't know you. I think that journey is what a lot of people don't know about is how gradual and incremental that process is."
Article continues below advertisement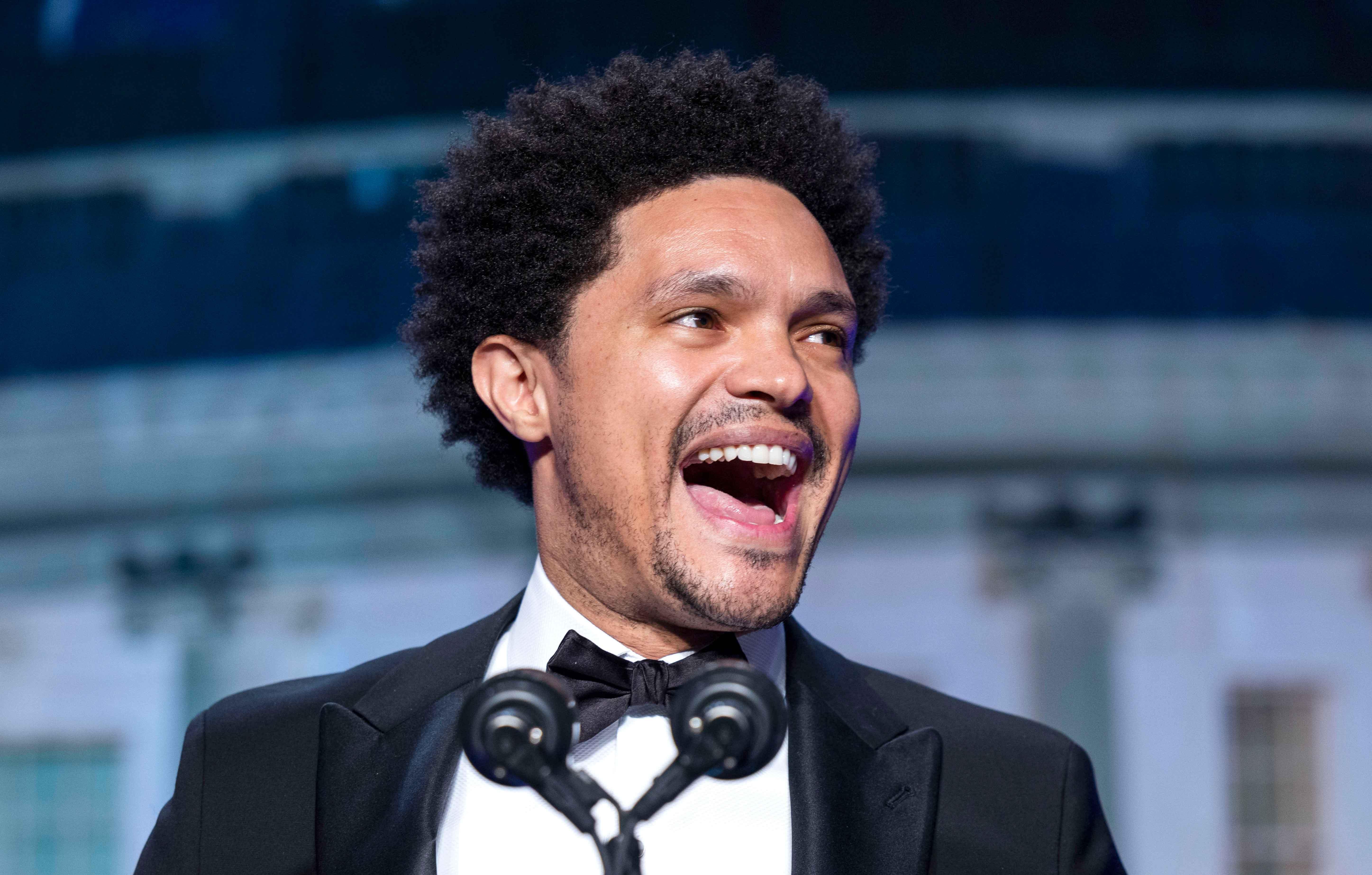 Meanwhile, the South African comedian wasn't the only one dishing out compliments. Praising Noah for being "obviously very funny," Lipa pointed out to her rumored new man: "your humor is very analytical and I think that's also a big reason why people gravitate to you because I think you also supply that context underneath all the funny jokes."
Noah and Lipa first sparked romance rumors late last month when they were seen packing on the PDA during an intimate date night in New York City. An insider spilled at the time that Lipa and Noah were in the "very early stages" of a romantic relationship.
Article continues below advertisement
Despite nearly breaking the internet over the possibility of the two becoming a couple, Lipa declared on a previous podcast episode earlier this month, "This is the first year I've not been in a relationship for a very long time."
SHE HAS BUTTERFLIES! DUA LIPA LOOKS 'SMITTEN' WITH TREVOR NOAH ON N.Y.C. DATE NIGHT
"It's been really great to just be alone and like, only think about myself and kind of be quite selfish," Lipa continued following her split from boyfriend-of-two-years Anwar Hadid.