NEWS
Singer Trey Songz Spotted Partying Maskless In Las Vegas — 1 Week After His NFL Championship Arrest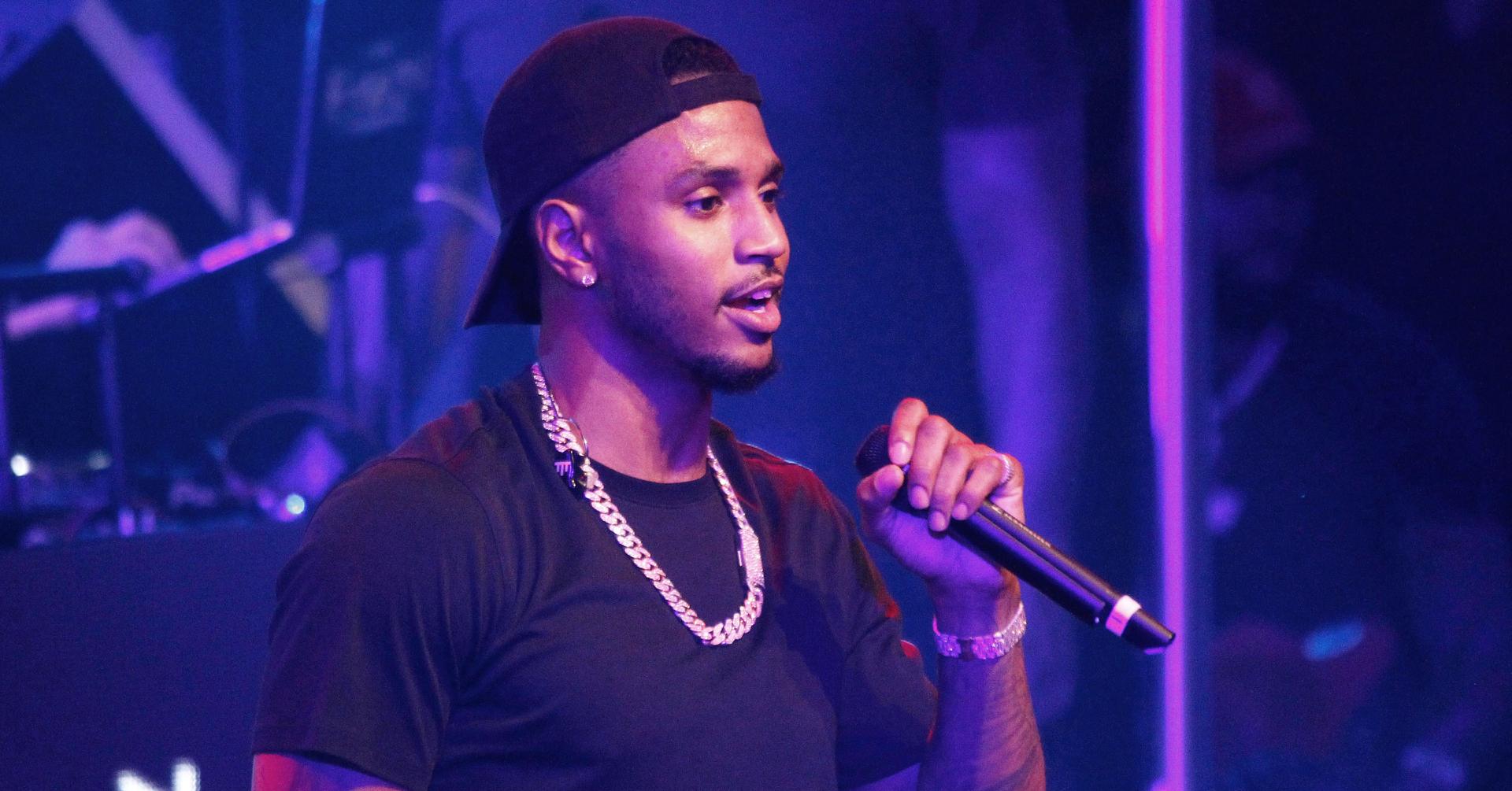 After he was arrested at the NFL Championship game in Kansas City last week for allegedly refusing to wear a mask, Trey Songz was spotted partying maskless in Las Vegas on Monday, February 1.
Article continues below advertisement
The 36-year-old was photographed drinking with lingerie-clad women at Toochi Kash and Chris Kash's house in Nevada.
In pictures from the party, the singer stood in a crowd of unmasked guests and poured a can of beer down a funnel to two women.
Songz was photographed with other guests at the bash.
Article continues below advertisement
Songz posted on Instagram that he was going to Las Vegas "to do Only Fans stuff with the girls bae" and shared a picture on Instagram where he wore the same shirt and hat from the party images.
Article continues below advertisement
He also shared a clip on his Instagram Story from what looks to be the same event. In the snap, Songz crouched down with a camera to take a picture of two women.
Article continues below advertisement
Article continues below advertisement
Current COVID-19 restrictions in Nevada require people to wear a mask both indoors and outdoors if they're with people outside their household; private social gatherings are also restricted to 10 guests or less.
The musical artist was arrested on January 24 and was charged with two misdemeanors and a felony for allegedly assaulting a police officer.
In a video released by the Kansas City Police, Songz was approached three times for allegedly not wearing a mask and appeared to throw the first punch.
Article continues below advertisement
Songz, whose real name is Tremaine Aldon Neverson, tested positive for COVID-19 in October 2020.
"I've taken many tests as I've been out protesting, food drives, of course I have a very young son at home, so I get tested periodically and this time it unfortunately came back positive," he said on Instagram at the time. "I will be taking this seriously. I will be self-quarantining. I will be in my house until I see a negative sign."
People who had COVID-19 may be immune for several weeks or months after they were initially infected.
The Daily Mail was the first to report that Songz attended the Las Vegas event.