Two Lawyers Removed From R. Kelly Case Two Months Before Federal Trial
With two months before R. Kelly is due to stand trial in Brooklyn, NY, for racketeering and sex trafficking charges, two of his top lawyers reportedly no longer want to represent him.
Article continues below advertisement
Steve Greenberg and Michael Leonard filed a request to withdraw from the case on Monday, June 7. The attorneys told a judge during a status conference on Wednesday, June 9, that they did not want to represent Kelly — whose legal name is Robert Sylvester Kelly — and cited an alleged lack of cooperation from his other two lawyers.
"Everyone wants to do opening, everyone wants to do closing, and that just can't be," Greenberg explained. "It got to the point where we went to discuss these concerns with Mr. Kelly. Mr. Kelly wouldn't meet with us."
Article continues below advertisement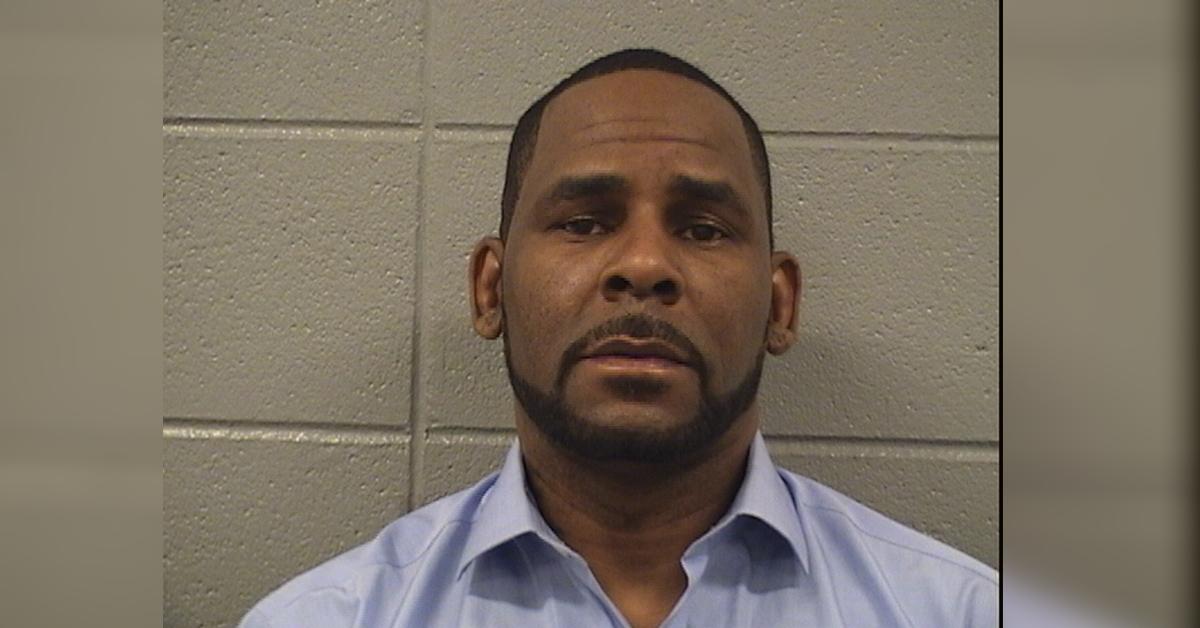 Article continues below advertisement
Another defense attorney, Thomas Farinella, claimed that Kelly had actually decided to let Greenberg and Leonard go, noting the "I Believe I Can Fly" singer sent them notice last week. "He does not wish to have Mr. Greenberg or Mr. Leonard represent him," Farinella said.
Greenberg claimed that he received a document from someone claiming to be the power of attorney for Kelly and that he attempted to meet with Kelly twice, but he refused. After filing the motion to withdraw, Greenberg said he then received an e-mail from Kelly saying he did not want to continue to work together.
Article continues below advertisement
Judge Anne Donnelly ordered Greenberg and Leonard to submit their grievances in writing to the court.
"While we realize that this request comes close to trial — and although we are ready to proceed to trial as scheduled in August — our reasons for withdrawal are significant, and it is impossible, in our belief, for us to be able to continue to properly represent Mr. Kelly under the current circumstances," Greenberg wrote in his motion to withdraw.
Article continues below advertisement
"We also have some concerns with certain of the members of the defense have documented some mental health issues where they can't deal with stress. We didn't want to give them the most important witnesses because ... they shut down in those situations," Greenberg said.
Article continues below advertisement
"My mental health problems from over a decade ago and the resulting disciplinary matter have nothing to do with this case or my ability to effectively and competently represent Mr. Kelly," Farinella responded, per CNN.
Kelly, who was in court, said he was happy to continue to work with Farinella and Nicole Becker. The disgraced musician also apologized to the judge for the confusion and said he was grateful to be given the chance to explain.
Article continues below advertisement
The judge said the matter will be decided on quickly.
Later, Greenberg told ABC News that he and Leonard decided to withdraw from the case before Kelly terminated them. "They are just trying to make us look bad rather than take any accountability for their own inexperience," Greenberg said.
Article continues below advertisement
Greenberg also told CNN that he felt that Kelly was "insistent that we work with people who we felt would be rendering in effective assistance as counsel." Meanwhile, Leonard told the outlet that he and Greenberg were "not comfortable giving responsibility to those who haven't tried a lot of federal criminal jury cases."
However, the pair will reportedly continue to work with Kelly in a separate case in a Northern District of Illinois court.
Article continues below advertisement
Despite the hiccup, Donnelly said there will be no delay to Kelly's trial. The 54-year-old was indicted in a U.S. District Court in Brooklyn in 2019 on racketeering charges for allegedly running a criminal enterprise that trafficked women and underage girls.
Article continues below advertisement
Kelly will also stand trial in Chicago in September on sex abuse charges.