NEWS
Tearful Valerie Bertinelli Admits Life Has 'Been Rough' After Death of Ex-Husband Eddie Van Halen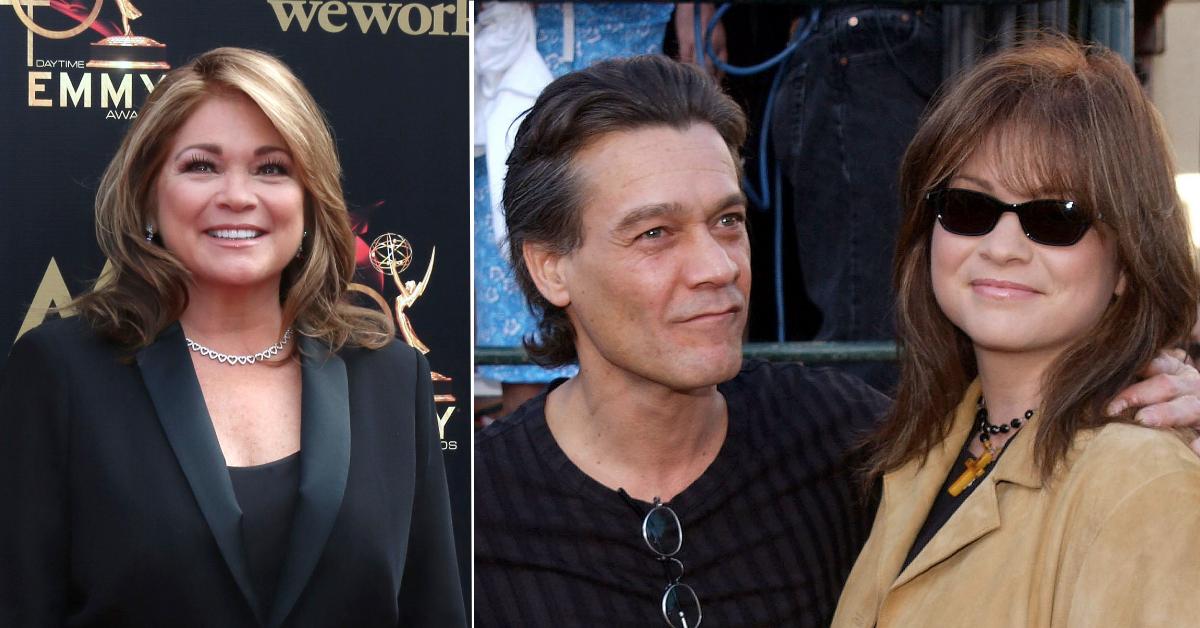 Actress and TV personality Valerie Bertinelli is still grieving the loss of ex-husband Eddie Van Halen three months after his death.
During an interview on Today, anchor Hoda Kotb asked the star how she and her son, Wolfgang, 29 — whose father is Van Halen — are coping.
"It's been rough," she admitted as she teared up. "Very bittersweet. We're doing okay."
Article continues below advertisement
5 CELEBRITIES WHO ARE KNOWN FOR THEIR YO-YO DIETS
"We spent the holidays together, I'll see him later today," she continued. "We've been spending a lot of time together."
Overcome with emotion, the actress then choked up when the screen flashed a photo of herself alongside Van Halen and their only child. "It's hard," she reiterated. "I've gone to text [Eddie] a few dozen times and it's like, 'Oh no, I can't text him right now.'"
Article continues below advertisement
After the rock legend died on October 6 from cancer at age 65, the One Day at a Time star paid tribute to her ex, posting old photos of them together on Instagram.
"40 years ago my life changed forever when I met you. You gave me the one true light in my life, our son, Wolfgang," she expressed. "Through all your challenging treatments for lung cancer, you kept your gorgeous spirit and that impish grin. I will see you in our next life my love."
The budding star shared it was "tough" to write the track, admitting there was "a lot of crying" involved. "He was an icon to many people," he noted. "He was still my dad — and he was incredibly loving — and he was my best friend in many ways."

"I'm gonna keep going," he said of staying strong. "Because I know that's what he wanted, just to keep going."