Vanessa Bryant Settles Wrongful Death Lawsuit Against Island Express Helicopters & Pilot's Estate After Kobe Bryant Crash
Kobe Bryant's widow Vanessa Bryant has settled a wrongful death lawsuit against the company that owned the helicopter that killed her husband, 13-year-old daughter Gianna and several others in a tragic crash in January 2020.
Article continues below advertisement
According to court documents filed on Tuesday, June 22, the terms of the settlement between Vanessa and both Island Express Helicopters and the estate of the helicopter pilot will remain confidential after her legal team filed a notice of settlement. The other plaintiffs are family members of three other victims.
Vanessa filed the lawsuit in February 2020 and claimed that the weather conditions on the day of the accident were not suitable for flying. The 39-year-old also alleged that pilot Ara George Zobayan did not check the weather conditions properly before takeoff and during the flight.
Article continues below advertisement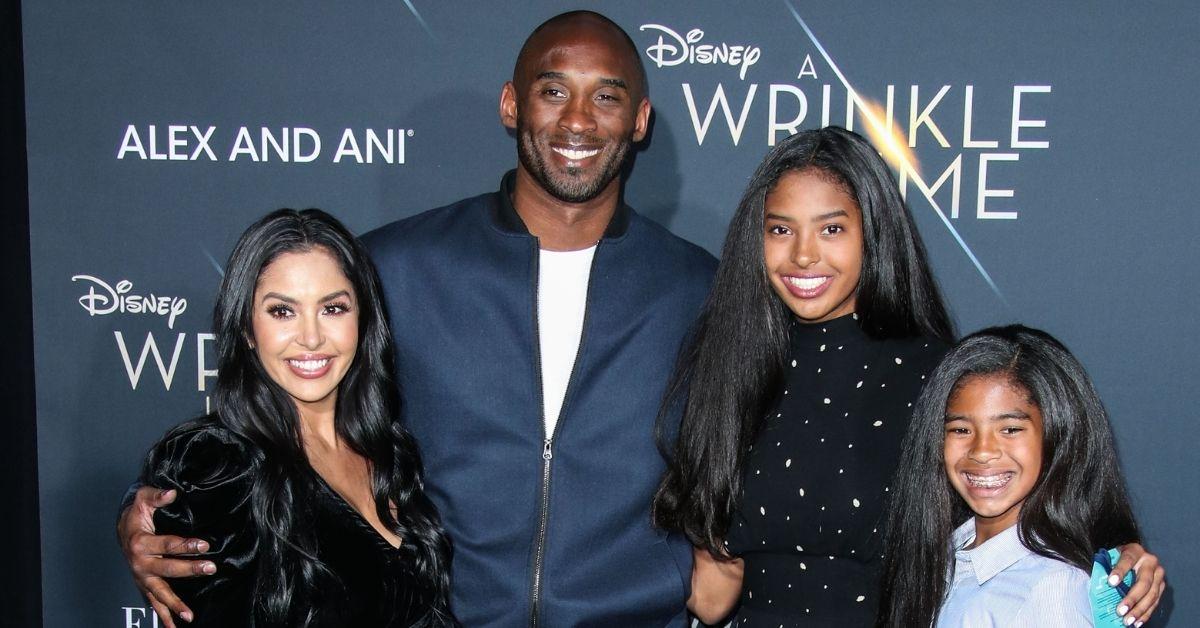 Article continues below advertisement
Vanessa alleged that Island Express's FAA operating certificate prevented pilots from flying in fog, which meant that the pilot violated the rules.
Island Express Helicopters reportedly denied responsibility as the crash was alleged to be "an act of God." They countersued two Federal Aviation Administration air traffic controllers alleging that it was caused by a "series of erroneous acts and/or omissions," EPSN reported. In February, the National Transportation Safety Board released a report which blamed the pilot and Island Express Helicopters Inc.
Article continues below advertisement
According to Radar, Vanessa is still embroiled in another lawsuit against the Los Angeles County Sheriff's Department, after four officers allegedly took and leaked photos of the crash scene. Vanessa accused them of "showing off" photos of her deceased husband and daughter which were shared "without any legitimate governmental purpose."
Article continues below advertisement
However, in a May filing, Los Angeles Country attorneys claimed that Vanessa had gone on a "fishing expedition" on authorities. They also alleged that she was "subjecting first responders to harassment and threats" and "scorched earth" looking for information on the four officers.
Article continues below advertisement
As previously reported by OK!, Vanessa allegedly spoke to LASD Sheriff Alex Villanueva shortly after the crash and asked that the scene be secured for privacy but according to her legal team, the request was not taken on board as "sheriff deputies who responded to the crash used personal cell phones to take gratuitous photos of the dead children, parents, and coaches."
Article continues below advertisement
Following a Los Angeles County Sheriff's Department investigation, it emerged that a deputy had reportedly taken between 25 and 100 photos on his own personal cell phone, some of which were said to be images of the bodies.
Kobe, Gianna and seven others lost their lives on January 26, 2020, when the father and daughter were on their way to the teen's basketball game at the Mamba Sports Academy in Thousand Oaks. Tragedy struck, however, when the helicopter crashed into a hillside in Calabasas, killing everyone on board.