NEWS
Fighting Back! Vanessa Bryant Names Deputies Who Allegedly Shared Gruesome Photos Of Helicopter Crash Killing Kobe Bryant & Gianna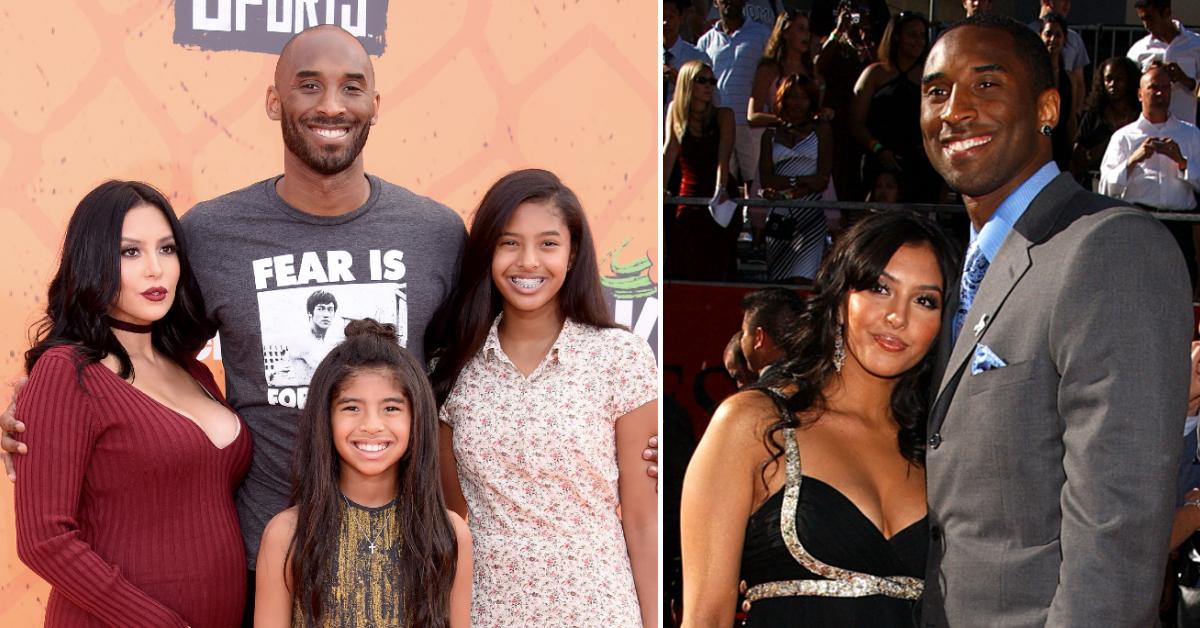 Article continues below advertisement
Vanessa does not caption the post, but in one of the screenshots she circled those listed as defendants in red. The named deputies include Joey Cruz, Rafael Mejia, Michael Russell and Raul Versales, in addition to Los Angeles County, its sheriff and fire departments. The lawsuit seeks damages, claiming negligence and invasion of privacy.
According to the documents, Vanessa allegedly spoke with LASD Sheriff Alex Villanueva on the morning of the crash and requested that the scene be secured to maintain privacy. Her legal counsel claimed her requests fell upon deaf ears, as "sheriff deputies who responded to the crash used personal cell phones to take gratuitous photos of the dead children, parents, and coaches," the complaint read. An investigation by the Los Angeles County Sheriff's department showed that one deputy took between 25 and 100 photos on his personal cell phone — including some focused solely on the victims' dead bodies.
Article continues below advertisement
Of the four men listed in the filing, the complaints are as followed. Mejia, a deputy at the LASD who responded to the scene of the crash "obtained multiple photographs of Bryants' remains and stored them on his personal cell phone," and allegedly sent the photos to "at least two individuals without any legitimate governmental purpose," including Cruz, a trainee.
Article continues below advertisement
Cruz, in turn, allegedly sent the photos to Russell, shared them with family members, including his niece, and it was claimed that he bragged about having them to a bartender at a sports bar in Norwalk, Calif., several days later. One of the patrons at the bar who overheard Cruz allegedly boasting in gory details about the photos emailed a complaint to the Sheriff's Department.
VANESSA BRYANT FILES WRONGFUL DEATH LAWSUIT AGAINST HELICOPTER COMPANY FOLLOWING KOBE & GIANNA'S PASSING: PHOTOS
After Russell obtained the photos from Cruz, he apparently shared them with a sheriff deputy from another station who had zero involvement in the case and texted the pictures to his friend's personal cell phone.
Versales, Vanessa claimed in the legal filing, obtained multiple photos from the crash site and shared them with Mejia and another detective. The complaint says that long after Versales learned the victims included Kobe and Gianna Bryant he shared the photos "without any legitimate governmental purpose."
The suit also alleges that several of the named officers made false statements about their possession of and/or knowledge of the crash photos while the L.A. County Sheriff's Department was investigating the shocking claims of the existence of such pictures.
Article continues below advertisement
Vanessa's Instagram posts came just a week after a judge dismissed efforts by the LASD to keep the deputies' names sealed in the lawsuit. It has been nearly 14 months since Jan. 26, 2020, when Kobe Bryant, Gianna and seven others were killed when their helicopter crashed into a hillside in Calabasas, Calif.