Vanessa Morgan Says Season 6 Of 'Riverdale' Is 'One Of My Favorites': 'It's Just Really Crazy'
Fans got a surprise when they tuned into Riverdale on November 16, as they didn't realize they were entering Rivervale — an alternative universe in which Archie, Veronica, Betty, Jughead and more live in.
Article continues below advertisement
But Vanessa Morgan, who plays Toni Topaz, insists that viewers will be in for a wild ride. "Season 6 is actually one of my favorite seasons, to be honest. It's what I am into, which is alternate universes and dimensions. We are in Rivervale, which is an alternate universe of Riverdale, so it's our characters but in different situations, so it's really cool," the 29-year-old exclusively tells OK! while talking about her holiday gift-giving partnership with Oral B iO. "I think people are really going to like that and it's just really crazy – just a lot of supernatural elements, magic and witches added to it. It's really cool."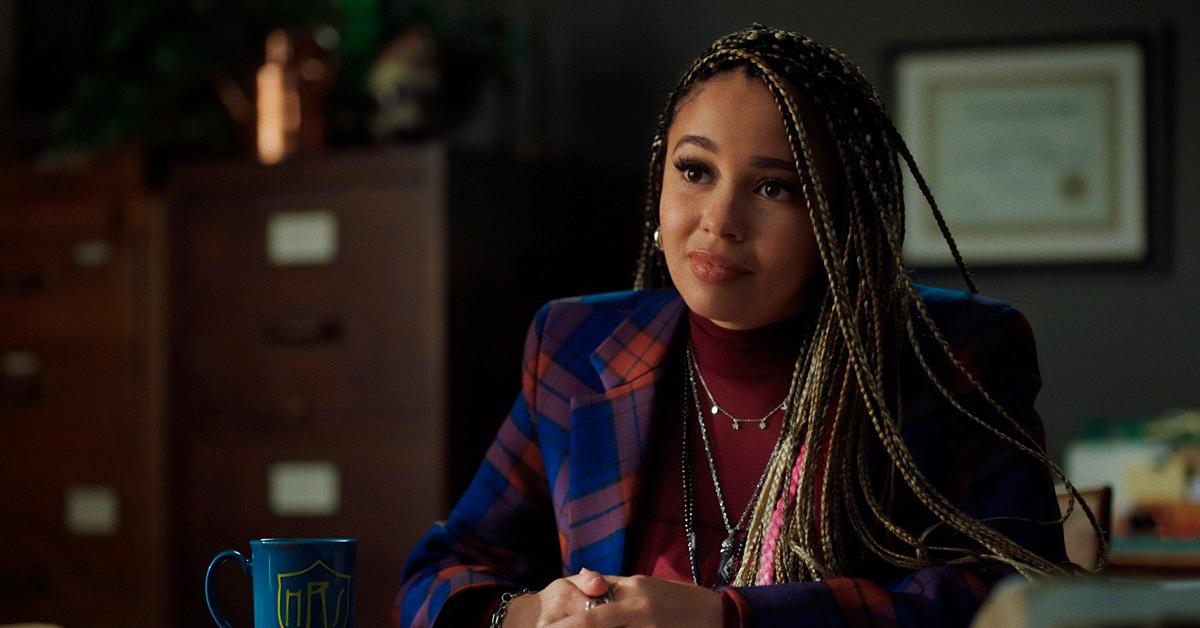 Article continues below advertisement
Last season, the actress — who was pregnant in real life — got to debut her baby bump on television, which she was so happy to do.
"It's art imitating life, and obviously when I called my creator and told them I was pregnant, I said, 'Is there any way we can write it in?' And he said, 'That is exactly what he was thinking.' So, the fact that they made it work for me has been such a blessing and getting to look back on episodes and watching myself be pregnant, I almost get to relive my pregnancy and what I was going through at that time," Morgan, who gave birth to son River in January, explains.
Now in the show, Toni shares son Anthony with Fangs Fogarty. "When I am on set, not only do I have River with me, but I get to hold other little babies — whatever little baby they have that day for baby Anthony. It's so cute," she gushes.
Article continues below advertisement
Since Morgan was about to become a mother in real life, it wasn't hard for her to tap into her character, but she admits she enjoyed playing a teenager for the past couple of seasons.
"I am not going to lie, then you miss the high school stuff because you kind of feel like you're living your childhood a bit when you're playing a higher school, doing things like prom and being a cheerleader," she says. "I do kind of miss that because the nostalgic part that makes you feel like you're still young. Like, 'Oh, I can still play high school, that is awesome.'"
Article continues below advertisement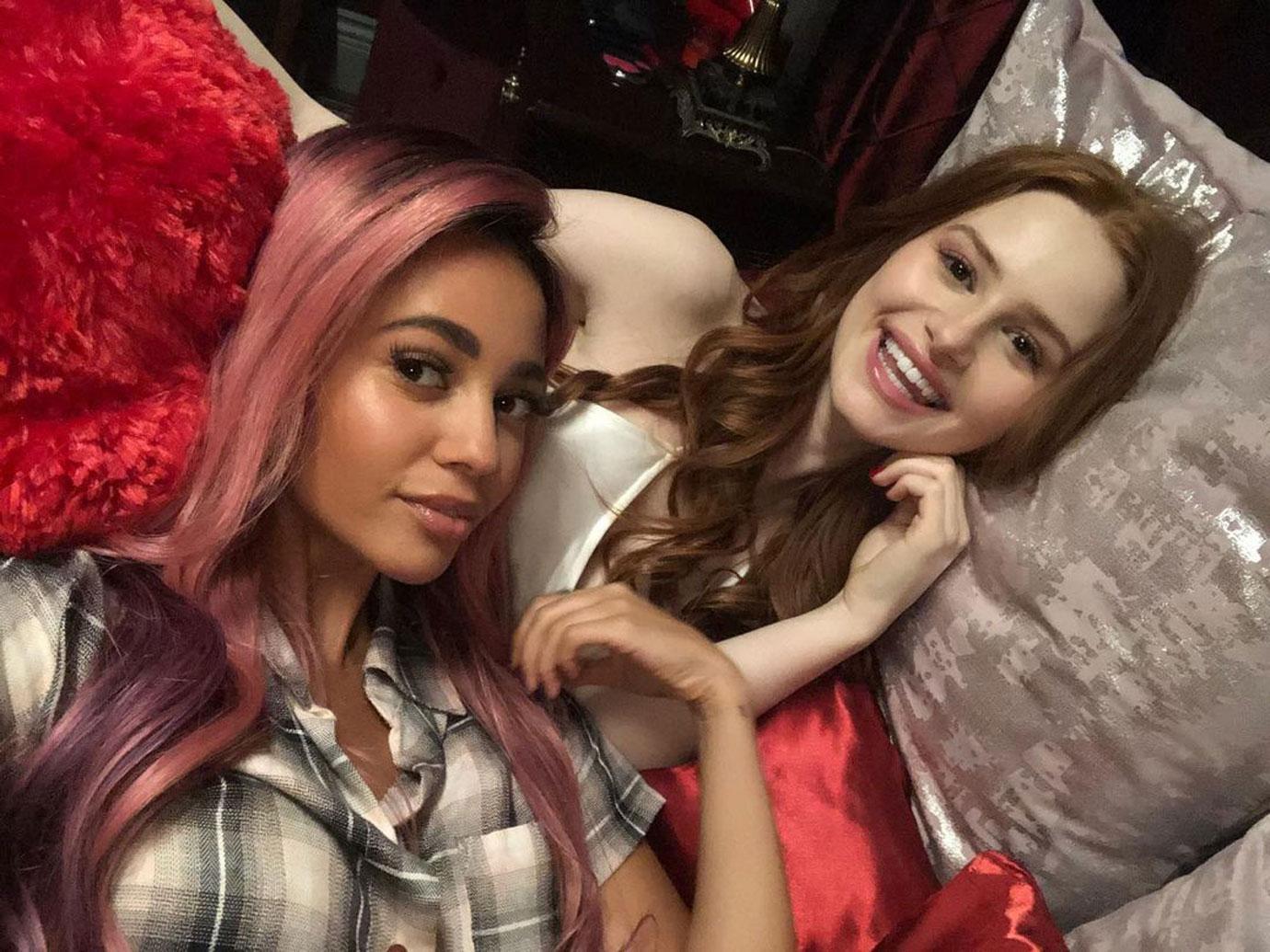 The brunette beauty's character broke barriers, as Toni and her girlfriend, Cheryl Blossom (played by Madelaine Petsch), became an iconic couple on television — something she was thrilled to take part in.
Article continues below advertisement
"I think my character Toni was really groundbreaking when she first came out," she notes. "I have a lot of high schoolers who come up to me and say, 'Thank you. I came out to my family and that was one of the first relationships that I saw and I felt connected to.' You don't see it a lot in a high school setting, going through those emotions, so I think that is the thing I am most proud of with my character."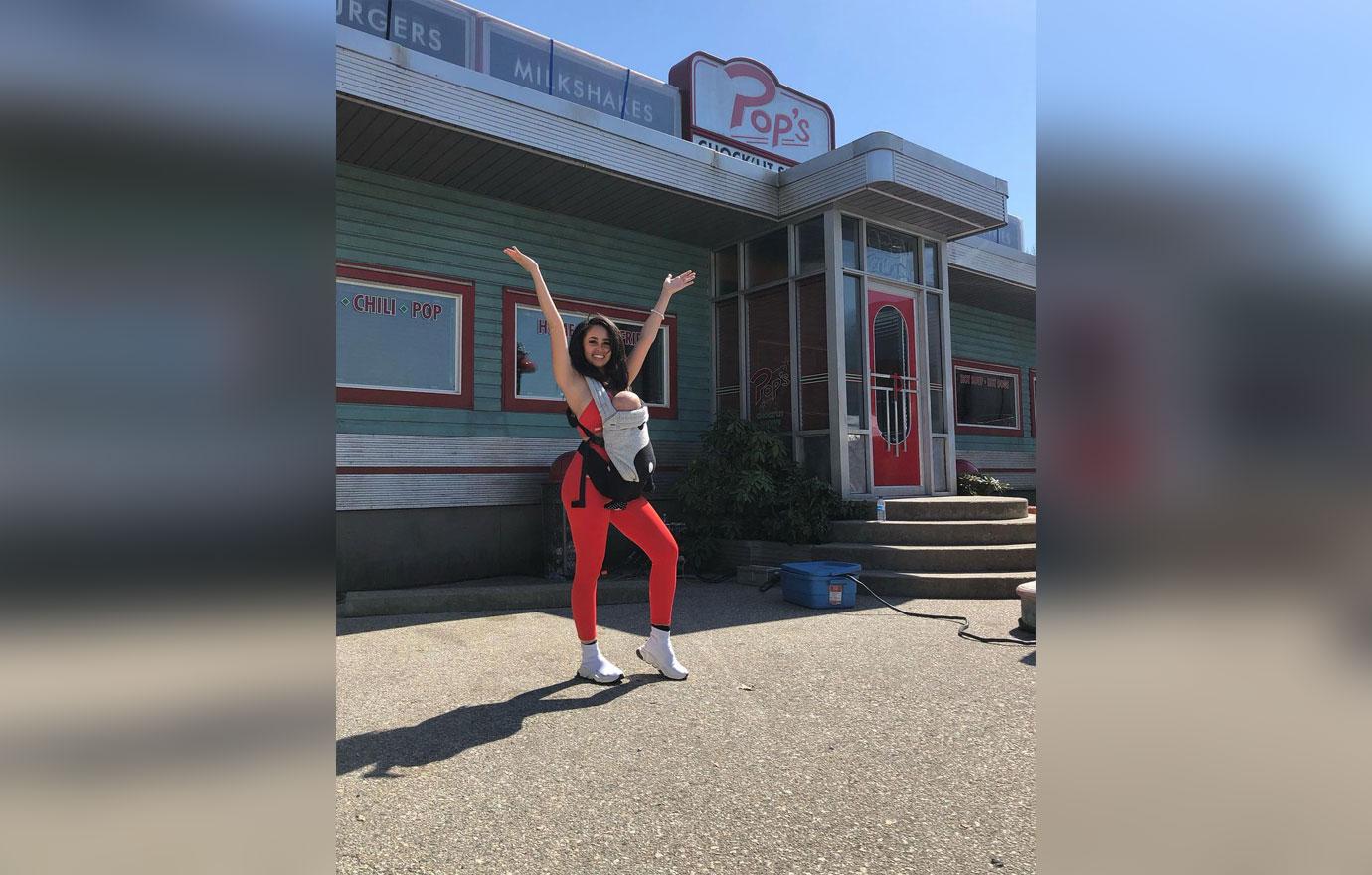 Article continues below advertisement
"Riverdale is really great on showing representation and showing that love is love," she continues. "I feel like every season characters are showing that more and more, which is really great. I hope for the future I am playing more roles that represent me and other people that look like me in the way that we want to be seen and just properly represented and being main, lead characters."
Article continues below advertisement
Though the Canada native is usually in front of the camera, she has interest in taking her talents off-camera, as she is currently "writing two scripts."
Don't be surprised if the CW star takes a leap and directs an episode of Riverdale in the near future.
"I am not there yet to add that to my plate at this moment in time – it's a lot of work — but one day I would love to do that," she expresses. "Riverdale is so open and inclusive when it comes to trying to get more female directors on the show, so I know that is an open door."
Article continues below advertisement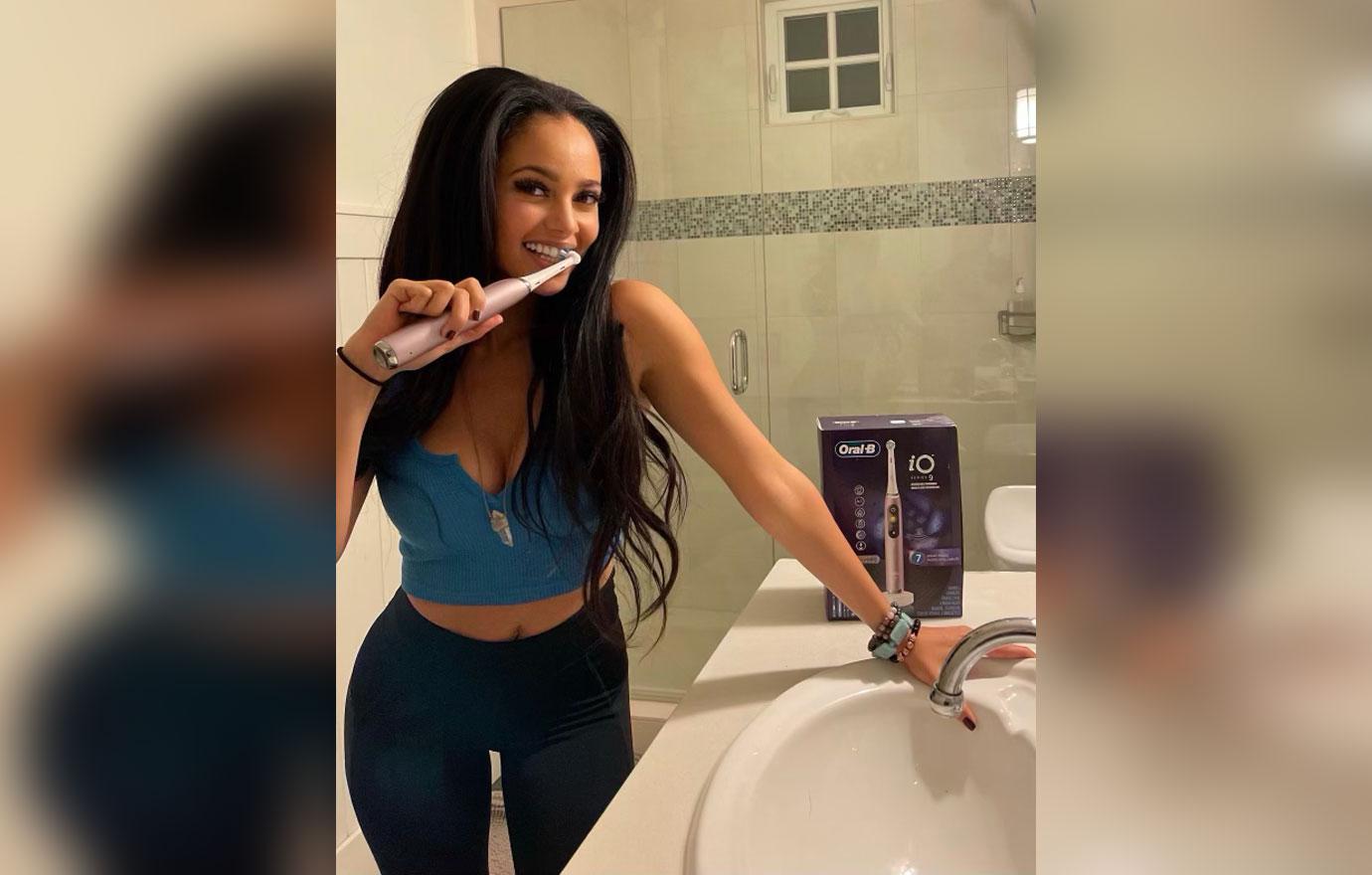 In the meantime, Morgan will celebrate the holidays with her tot, and she knows a great present: the Oral B iO toothbrush!
"I love giving friends and family gifts that I love to use and that they can use daily. Lately, I've been obsessed with technology that helps to both track and improve my overall health," she says. "That's why I'm giving Oral-B iO this holiday season — it's the only toothbrush that's the perfect gift for your tech-obsessed, beauty-obsessed and health-obsessed loved ones (and even for yourself if you don't have it yet!). Not only is it the most awarded toothbrush of 2020, but it literally makes my teeth feel so clean — it's like I just went to the dentist."