EXCLUSIVE
Wendy Nguyen Reveals How Embracing The 'Newborn Sleep Roller-Coaster' Has Alleviated Her Postpartum Anxiety & Given Her Confidence As A Mother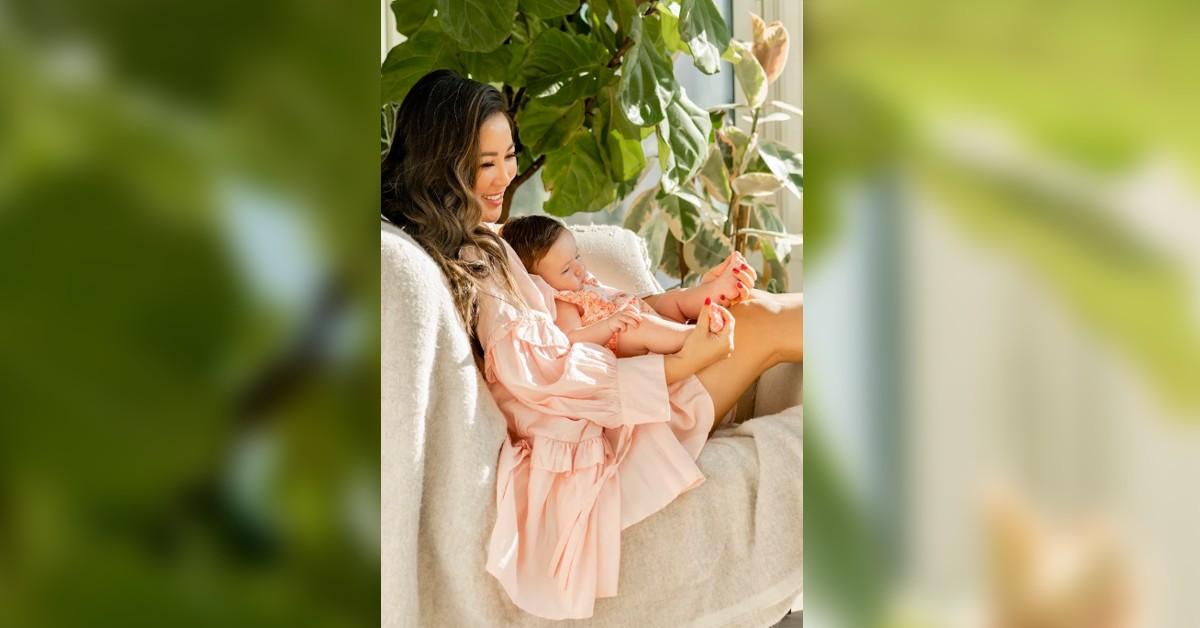 When Wendy Nguyen gave birth to daughter Kinsley in March, her world changed for the better. However, the influencer reveals that it wasn't all rainbows and butterflies, and now she has made it her mission to help others along the way, especially if they are going through postpartum anxiety.
Article continues below advertisement
"Welcoming Kinsley has been the most precious, life-altering experience ever. I love being a mom, and it truly feels like I've waited a lifetime for Kinsley. When we look at her little face, we're still in disbelief. She's just this gentle ball of joy and our entire world," she exclusively tells OK!. "Unfortunately, our delivery was met with complications. I ended up having a Cesarean birth, which was not part of our birth plan, but we ended up embracing the unexpected. Minutes after Kinsley was born, my body went into shock and distress. I went unconscious and lost a significant amount of blood and had a very rough next 24 hours because of the complications and medications. My partner was superhuman during that time, caring for both of us."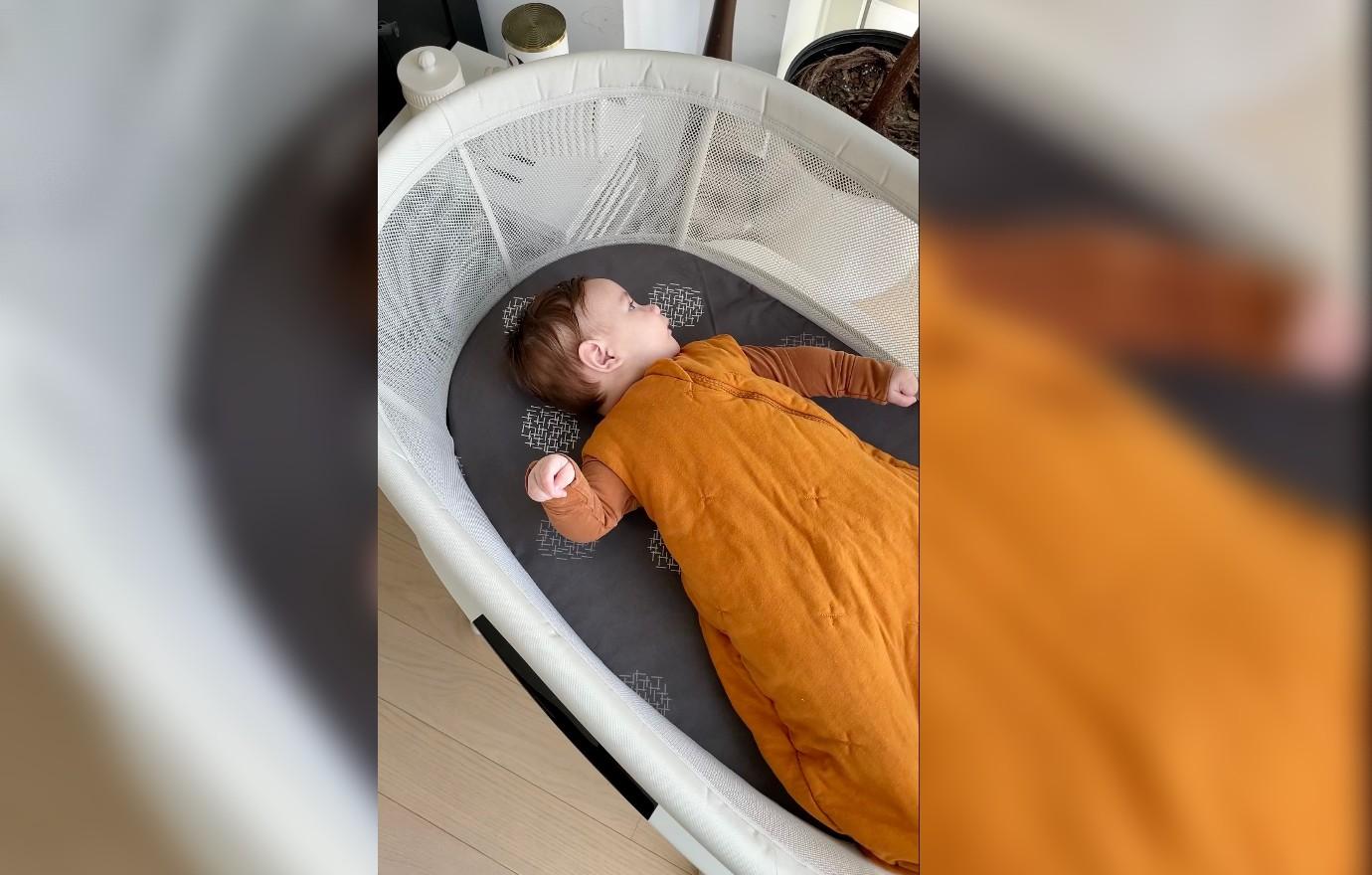 Article continues below advertisement
She continues, "I've also struggled quite a bit with anxiety — especially at nighttime. When the sun would set, my postpartum anxiety would just go through the roof. I couldn't sleep well and I was always afraid about whether I was doing everything right and setting Kinsley up for safe sleep. SIDs was constantly top of mind for me. I'd come over often to check on her breathing even when we were in the same room. It's been a battle, but talking to other people has helped me realize that these fears are normal and has given me more confidence. Using the 4moms MamaRoo Sleep Bassinet also helped me significantly in the first few months. I love the breathability of the mesh sides and being able to see her at all times gives me peace of mind. We also love contact napping during the day, so the motions that mimic my movements are a great tool for nighttime to keep her soothed (and help me feel more comfortable and get a little more sleep!)."
These days, the brunette beauty, who has over 1 million followers on Instagram alone, is open and honest with her followers, as she wants to "keep sharing our experiences and show that the ups and downs are normal, especially around sleep," she says. "For instance, Kinsley was sleeping in three to four hour stretches, but more recently, it's gone down to one hour. Through my conversations with 4moms and Carolynne [Harvey, founder of Dream Baby Sleep], I learned that this is normal and just a part of her developmental milestones. I was feeling so much doubt and guilt before, and Sleepversity has been very reassuring to me in terms of helping me understand my baby's development milestones and how they relate to sleep. I hope to be able to share this knowledge and confidence with other new parents, and show how different sleep is for every baby!"
Article continues below advertisement
Additionally, teaming up with 4moms' Sleepversity web series has made Nguyen's life even better.
"Many have seen on Instagram that I've been battling sleep and having a tough time lately with Kinsley, who is currently in the thick of the 4-month sleep regression. I've loved having the opportunity to talk to 4moms and sleep expert Carolynne about our routine, Kinsley's sleep habits and topics like creating a safe sleep environment. It has really helped me feel more confident and embrace this newborn phase. You can watch more of our conversation in my 4moms Sleepversity episode here," she notes.
Article continues below advertisement
"Even more so, though, it's been an honor to have our story featured and to elevate these conversations, questions and challenges for other expecting and new parents. People asked so many great questions during the live Q&A at my Sleepversity watch party, and it really helps validate my own experiences hearing from others. While all newborn sleep journeys are different, I've realized that the many fears and challenges are so common and the more we talk about things like postpartum anxiety, the more we can normalize them," she adds.
Though it can be tough to divulge everything on social media, Nguyen adores her followers.
"My community is very supportive and I've learned that the more I share, the more my community shares their stories in response. Yes, there are some hurtful and critical comments here and there, but I've dealt with criticism all my life, so it doesn't bother me too much. I think what's more important is fostering a non-judgmental environment for all of us to feel and learn from each other," she says.
Article continues below advertisement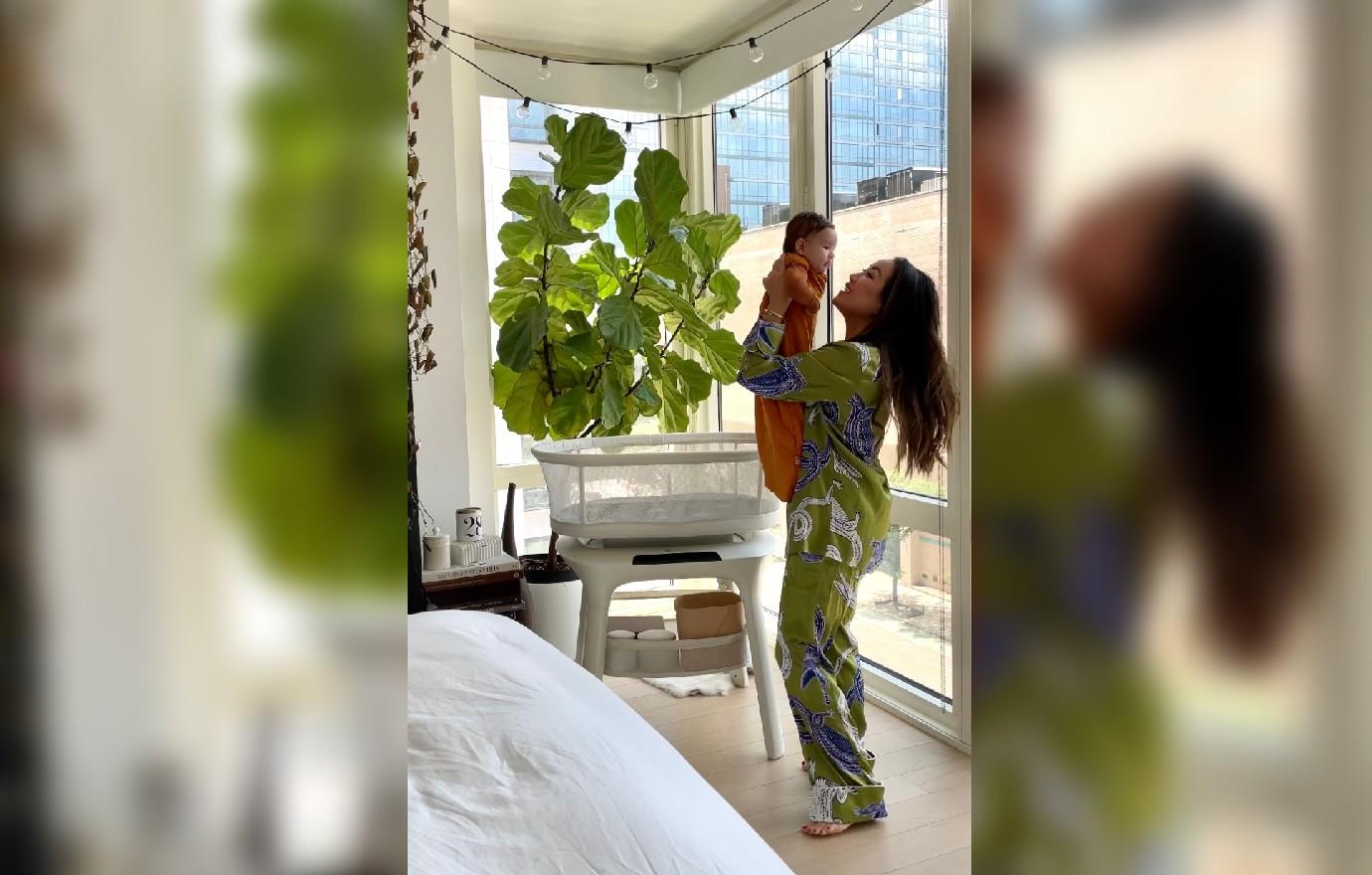 "My Instagram community is so supportive and wonderful. Especially through sharing my parenting journey, I try to be open and let others benefit from my own stories and heal from their challenges as well. We have been absolutely overwhelmed with love since Kinsley's arrival, and I appreciate the support so much. It's also helped me see that there's no right or wrong in how I bring up my child. It can be easy to feel judged, but I know my gut is leading me in the right direction throughout this journey," she admits.
Article continues below advertisement
Nguyen originally thought she would be part of the fashion world, but after quitting her job, she is fulfilled with all of her creative projects.
"I hope to continue to work in the creative field, whether that's fashion, photography, interior design and such. I'm currently working on a few new projects, including launching a collaboration clothing line this fall, and I hope to continue expanding my brand beyond the online space in the coming years," she gushes.
What's even better is that she'll have her daughter along for the ride, as she loves "doing life with her."
"I love spending every moment with her, and when she's asleep, I miss her. Some of our favorite activities are music time with dad and just showing her the world!" she exclaims.