NEWS
Wendy Williams' Lifetime Biopic Reveals She Had An Abortion After Split With Eric B.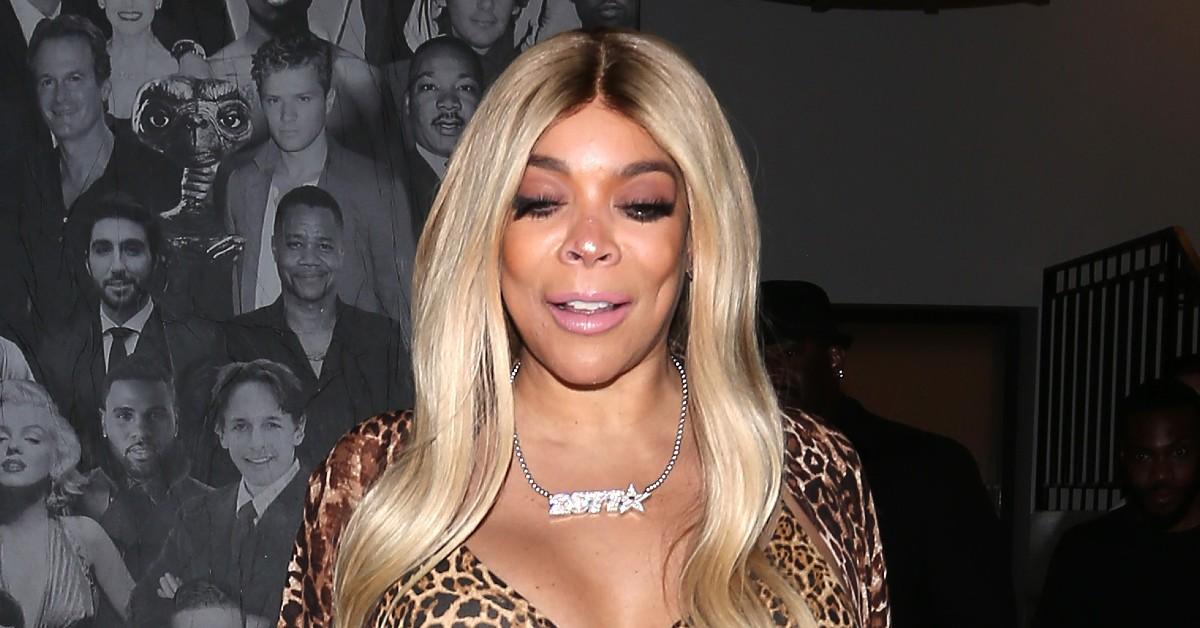 A twist of events! Wendy Williams' fans were left stunned after the talk show host's Lifetime biopic revealed she once had an abortion after learning of her pregnancy with rapper Eric B's baby.
The 56-year-old had previously spoken about her romance with the '90s rapper back in November 2019 during a "Hot Topics" segment of her chat show, but her Lifetime film, Wendy Williams: The Movie, was the first time she revealed having conceived a child during the relationship.
Article continues below advertisement
Eric used to be one half of the rap group Eric B. & Rakim.
At the time, Williams claimed she was never close to Rakim, but she did know Eric B "intimately."
"A couple of very severe things happened to me while I was involved with Eric B., life lessons and you'll see it because the movie's a teachable moment. While it's gonna be very dramatic, it's a teachable moment," she said.
Article continues below advertisement
Article continues below advertisement
Fans immediately took to Twitter to voice their thoughts on the intimate revelation about William's past.
"I didn't know she went through an abortion alone. I wish there were community advocates to be there for her. She is powerful for sharing that part," one person wrote.
Another person echoed similar words, writing, "I love that #WendyWilliams is telling not only on all these trash industry men and women, but also on her damn self. Her addiction, need to be loved and validated by men, and the low self-esteem things she did because of it. Eric B. was trash!"
Overall, it seems viewers were fairly entertained by the Lifetime movie.
Article continues below advertisement
"Yo that Wendy Williams movie and documentary was GOOD! Lifetime finally got their s**t together as it pertains to biopics," one fan continued to gush on Twitter. "Ciera Payton and Morocco Omari did an amazing job as Wendy and Kelvin! Sidebar, somebody get Eric B. on the line, we da ppl have a couple questions for him."
'HOW YOU DOIN' ... FOR REAL? DAYTIME DIVA WENDY WILLIAMS' MOST TROUBLING MOMENTS
In the days leading up to her biopic's release, Williams had been very open about her personal life, having also shed light on the 13-year affair her ex-husband, Kevin Hunter, shared with Sharina Hudson, who welcomed their first child back in March 2019.
During her chat with Andy Cohen on Watch What Happens Live, Williams branded Hudson "less than smart" for breaking up her marriage while strongly implying that the latter was an opportunist.
"She was one of these less-than-smart women who moved to the big city with bright lights and she wanted to be a model," Williams said.
"You know how the girls with the sparkler champagne bottles at the club, they get people to spend more money, they dress scantily clad and things like that."
Williams, who believes her ex is living off her monthly alimony payments after getting the boot as the executive producer of her talk show, shares her 20-year-old son, Kevin Jr., with Hunter.