NEWS
What To Expect From The 2022 Grammy Awards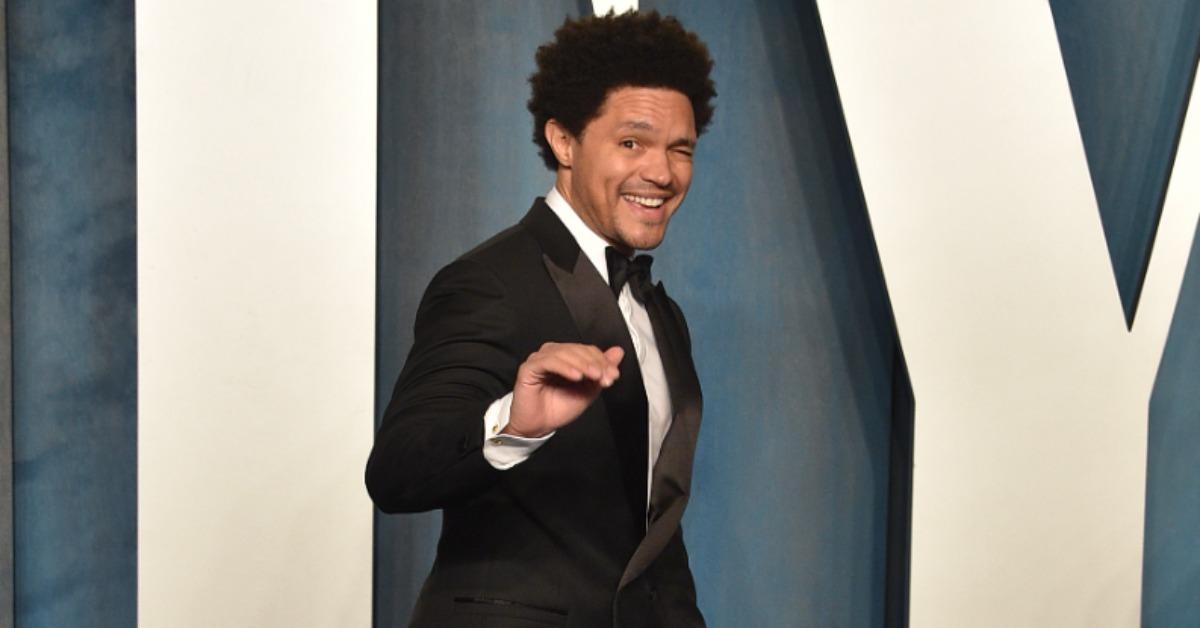 Will the 64th Annual Grammy Awards be able to outshine the Oscars?
The highly anticipated awards show will host a broad array of talented musical guests, and it even got a brand new location! The show — which was originally scheduled to air January 31 — was moved from its home in sunny Los Angeles to the luxurious MGM Grand Garden Arena in Las Vegas due to COVID concerns, and is now set to air live on Sunday, April 3.
The Grammys start at 8 P.M. Eastern/5 P.M. Pacific time and will be available to watch live on CBS and on Paramount+.
Article continues below advertisement
Trevor Noah As Host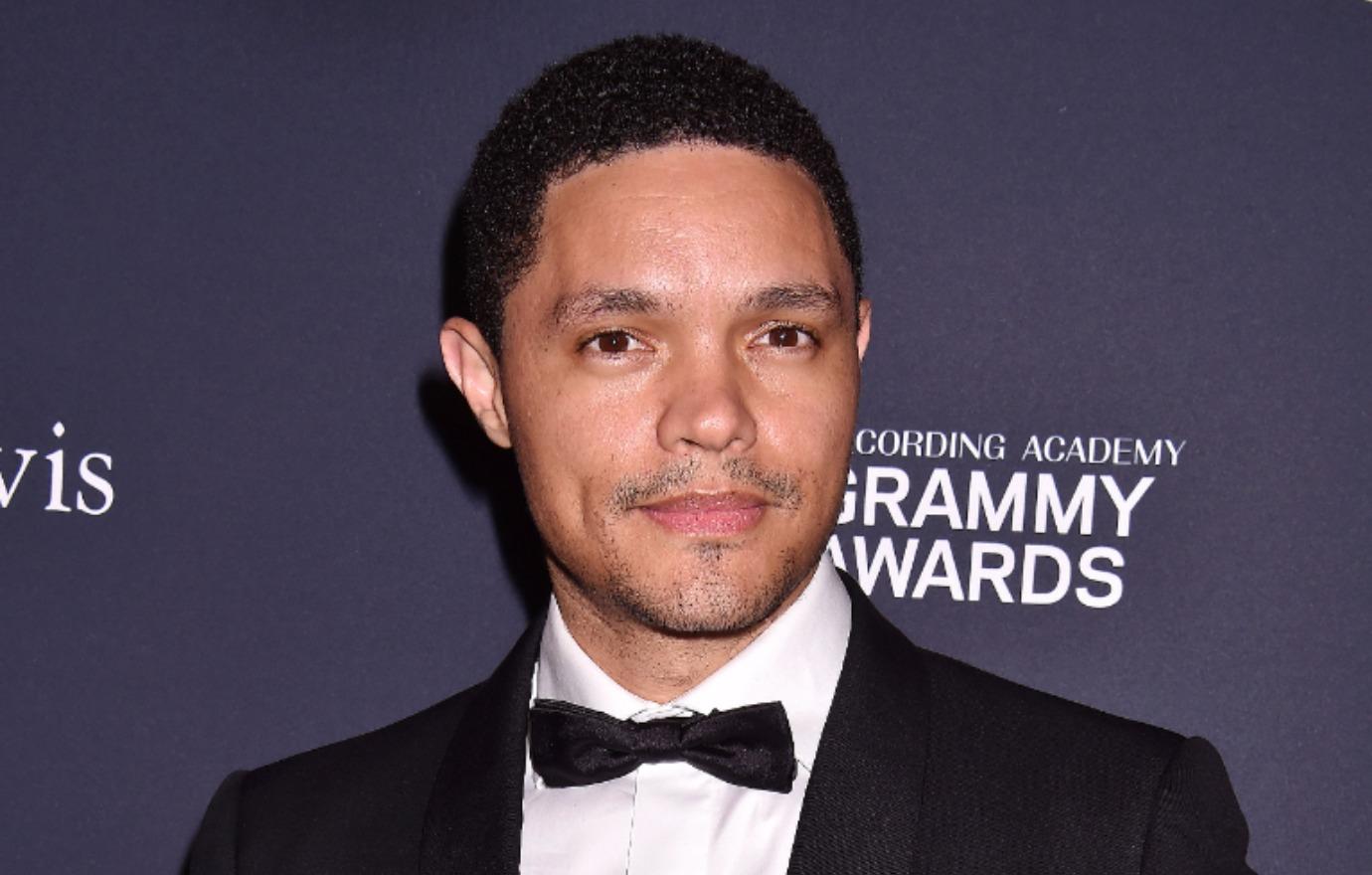 The Daily Show host is ready to hit the stage as host of The Grammys for the second time in a row.
"First of all, it's an honor," Trevor Noah shared per ET. "I mean, hosting the GRAMMYs one time, it is a lifetime achievement. Hosting it twice is an opportunity to mess things up, so it's terrifying, it's exciting, it's an honor and most importantly, I think it's a celebration, because the first one was deep in the pandemic and now cases are going down, people are getting back together, we're gonna have an audience and I'm really excited to share it with people in the crowd."
Article continues below advertisement
Amazing Performances From Olivia Rodrigo, Lil Nas X, Leslie Odom Jr. & More!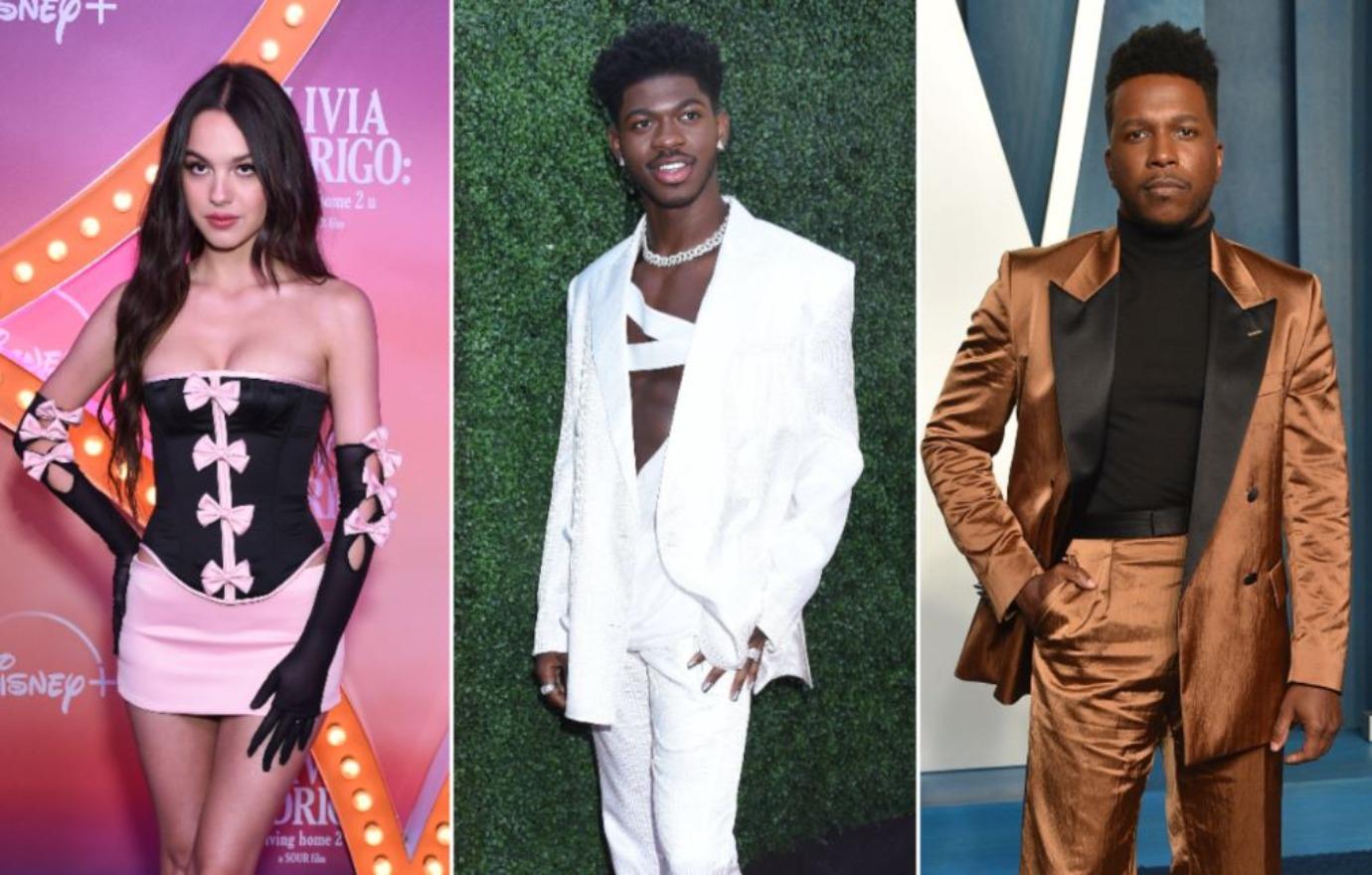 What would the Grammys be without an incredible lineup of talented musical guests? This year will feature the likes of Billie Eilish, Lil Nas X, Olivia Rodrigo, Lady Gaga, Silk Sonic, Brandi Carlile, BTS, Batiste, Leslie Odom Jr. and more.
"There's an element of this (show) that's like a music camp," Noah said of the upcoming performances. "I think it's going to bring a different energy, and I'm excited to be a part of it."
MORE ON:
The Grammy Awards
No Drake, The Weeknd Or Kanye West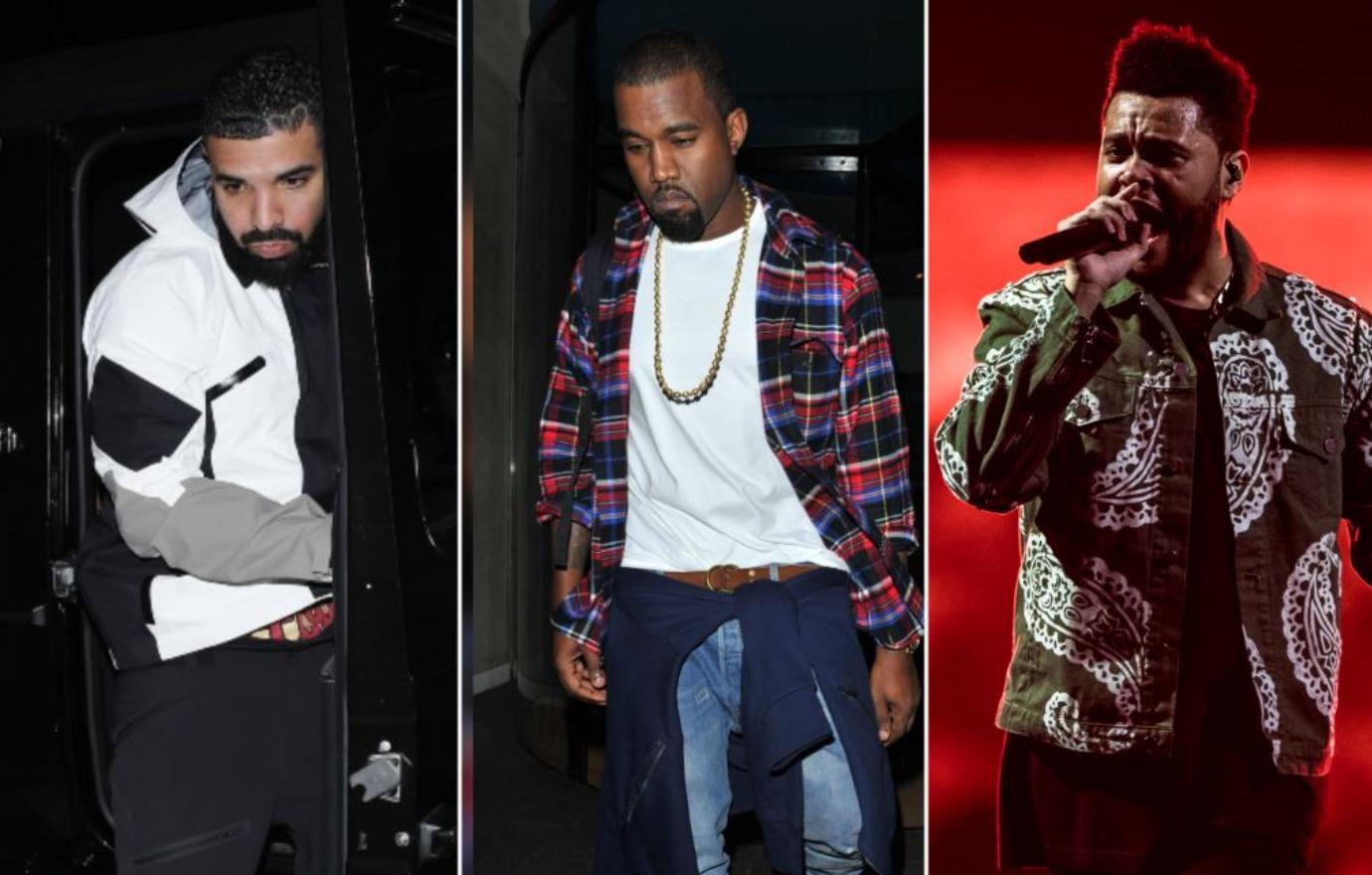 Not everyone is eager to attend the Grammys. Drake withdrew his two nominations from the highly publicized event, while The Weeknd is continuing his open boycott of the show.
West — who received several nominations this year related to his album Donda — was scheduled to perform during the ceremony, but is no longer listed as a musical guest due to his "concerning online behavior."
Article continues below advertisement
Classic Bombshell Moments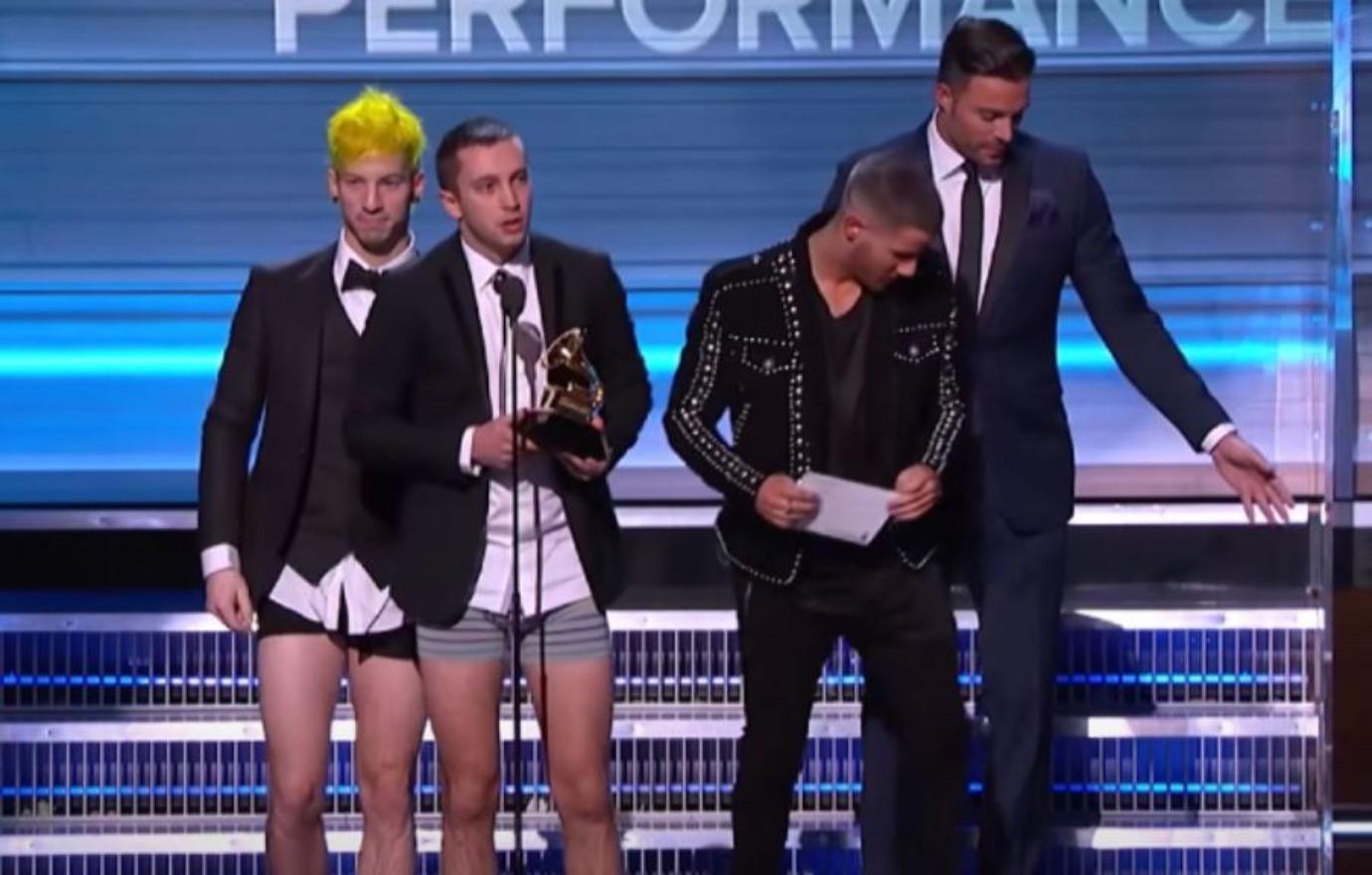 The Grammys are notorious for shocking, fun and even hilarious moments — both planned by the famed awards show, and unplanned.
In 1979, comedian Steve Martin appeared to present the award for Best Pop Vocal Performance in his underwear, and in 2011, Lady Gaga showed up in a giant egg that didn't "hatch" until it was time for her performance.
Throughout the years, there have always been wild happenings, and 2022 is sure to have more of the same.