NEWS
Who Is Caroline Giuliani? Get To Know Rudy Giuliani's Sexually Liberated Daughter In 5 Snaps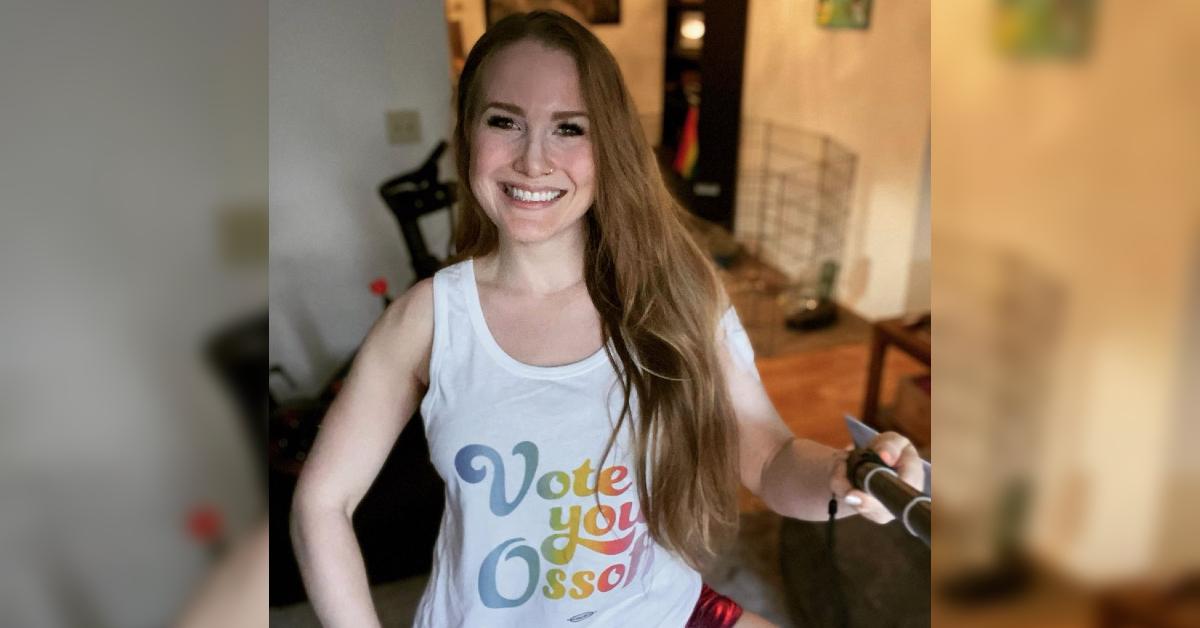 Rudy Giuliani's daughter, Caroline, made headlines recently when she opened up about her love of threesomes, and how adventurous sex has made her "a better person."
In an op-ed for Vanity Fair, the 32-year-old got candid about hooking up with couples and her pansexuality — meaning to not limit yourself in sexual choice in regards to gender or gender identity. "I had known some time I was at least bisexual but had barely explored that side of my sexuality," she wrote, adding that "I knew I wanted to experience new dynamics."
HOT MESS! RUDY GIULIANI SWEATS THROUGH HIS HAIR DYE, AND TWITTER GOES CRAZY: PHOTO
Article continues below advertisement
The daughter of president Donald Trump's former lawyer started experimenting sexually after breaking off a long-term monogamous relationship, and felt that something was missing in her life. After they called it quits, she made "up for lost time," she declared, by taking "soul-nourishing psychedelic trips into the desert with friends" and "broke my stainless steel bed frame with tons of great (and safe) sex."
The strawberry-blonde beauty has always been a rebel in the Giuliani family, having disagreed with her famous father's political beliefs from a young age and has no problem being outspoken about it.
She Considers Herself A 'Unicorn'
In her VF op-ed, Caroline openly talked about hooking up with couples after she joined a dating site for "Unicorns" — which is a term used to describe women who have sex with couples. She explained that, as a "unicorn," she's not just dating the people — but dating the relationship.
"When a couple invites me into their bed, I not only get welcomed into the midst of their preexisting connection, but also get to forge a new one with them based on their trust that I will respect the boundaries of their relationship," she added. "This is a vulnerable position all around: for the couple in opening their connection to a newcomer, and for the unicorn in entering a power dynamic where they are the only one without an established teammate."
Article continues below advertisement
She's Into Cuckolding
Caroline detailed vividly hooking up with a couple named Oliver and Isabella. "At one point Oliver and I had sex while Isabella watched — actively. She was a 'cuckqueen' which is a woman who enjoys role-playing 'humiliation' this way," she explained. "Many aspects of the encounter were pleasurable and fun, but the most engrossing sensation was feeling Oliver's palpable love for Isabella… his desire to fulfill her was the deeper motivation for filling me."
Article continues below advertisement
She Urged Everyone To Vote For President Joe Biden
Despite her father being a staunch supporter of former president Donald Trump, Caroline shocked everyone when she wrote another op-ed for Vanity Fair, titled "Rudy Giuliani Is My Father. Please, Everyone, Vote for Joe Biden and Kamala Harris." Caroline penned the explosive story three weeks before the U.S. presidential election, and she detailed the political disagreements she's had with her father since she was 12 years old, and explained why she believed Americans should be voting for Biden and Harris.
Article continues below advertisement
She Has A Contentious Relationship With Her Father, Rudy Giuliani
Caroline and her older brother, Andrew Giuliani, grew apart from their father after he divorced their mother, Donna Hanover, in 2000. He announced the separation in a news conference at the time, which "was allegedly a surprise to his wife" after 16 years of marriage, according to The Washington Post. At the same time, he essentially made his relationship with "friend" Judith Nathan public, whom he went on to marry in 2003; ultimately they split up in 2018.
In 2007 — when Rudy was preparing to run for President — The New York Times ran a story that claimed Rudy would not be supported by his two children. "There's obviously a little problem that exists between me and his wife [Judith]," Caroline's brother, Andrew, told the newspaper at the time. "And we're trying to figure that out. But as of right now it's not working as well as we would like."
Article continues below advertisement
She Works In The Film Industry
Caroline has worked as a production assistant on the television series 666 Avenue, Hello Ladies and Trophy Wife, as well as served as an assistant on the Netflix film Someone Great, starring Gina Rodriguez and LaKeith Stanfield. She's also been a producer on a handful of projects. Most recently, she directed the 2020 video short Richard Shelton: Lost & Found.