NEWS
Whoopi Goldberg Bluntly Asks 'View' Co-Host Alyssa Farah Griffin If She's Pregnant on Air: Watch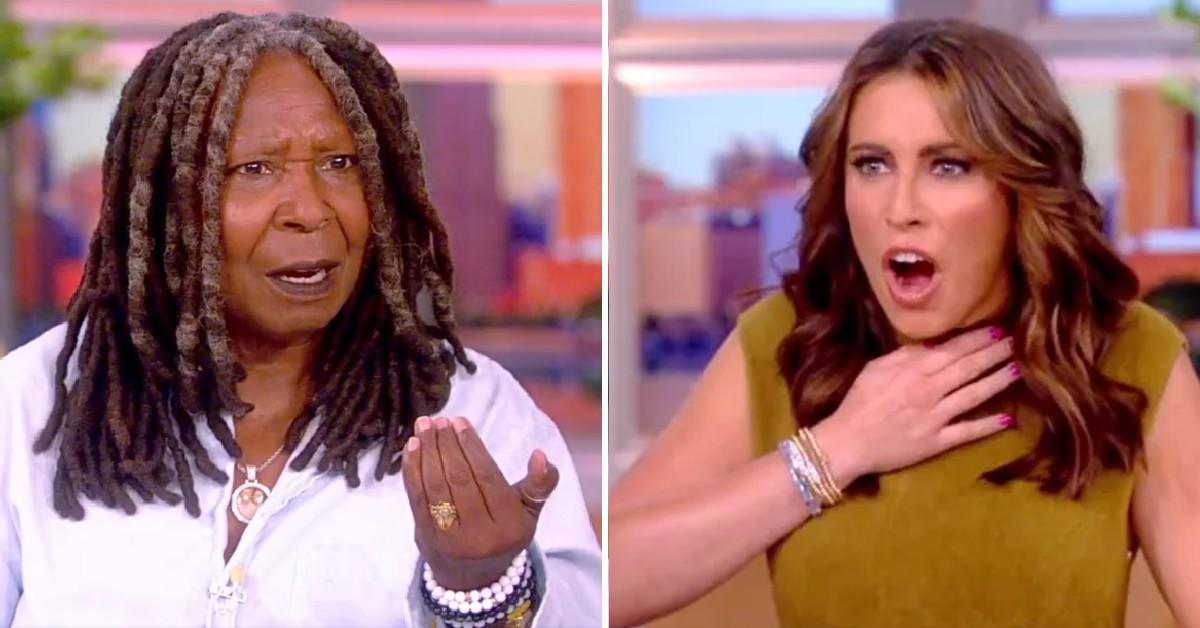 Whoopi Goldberg had co-host Alyssa Farah Griffin in shock when she asked if she was pregnant during the middle of a discussion about Mitt Romney retiring from the Senate.
Goldberg all of a sudden asked Farah Griffin, "Are you pregnant?" to which she replied, "No! Oh my god, You can't say that when my mother in law is here, who's been dying for me to get pregnant. Why, do I look pregnant?"
Article continues below advertisement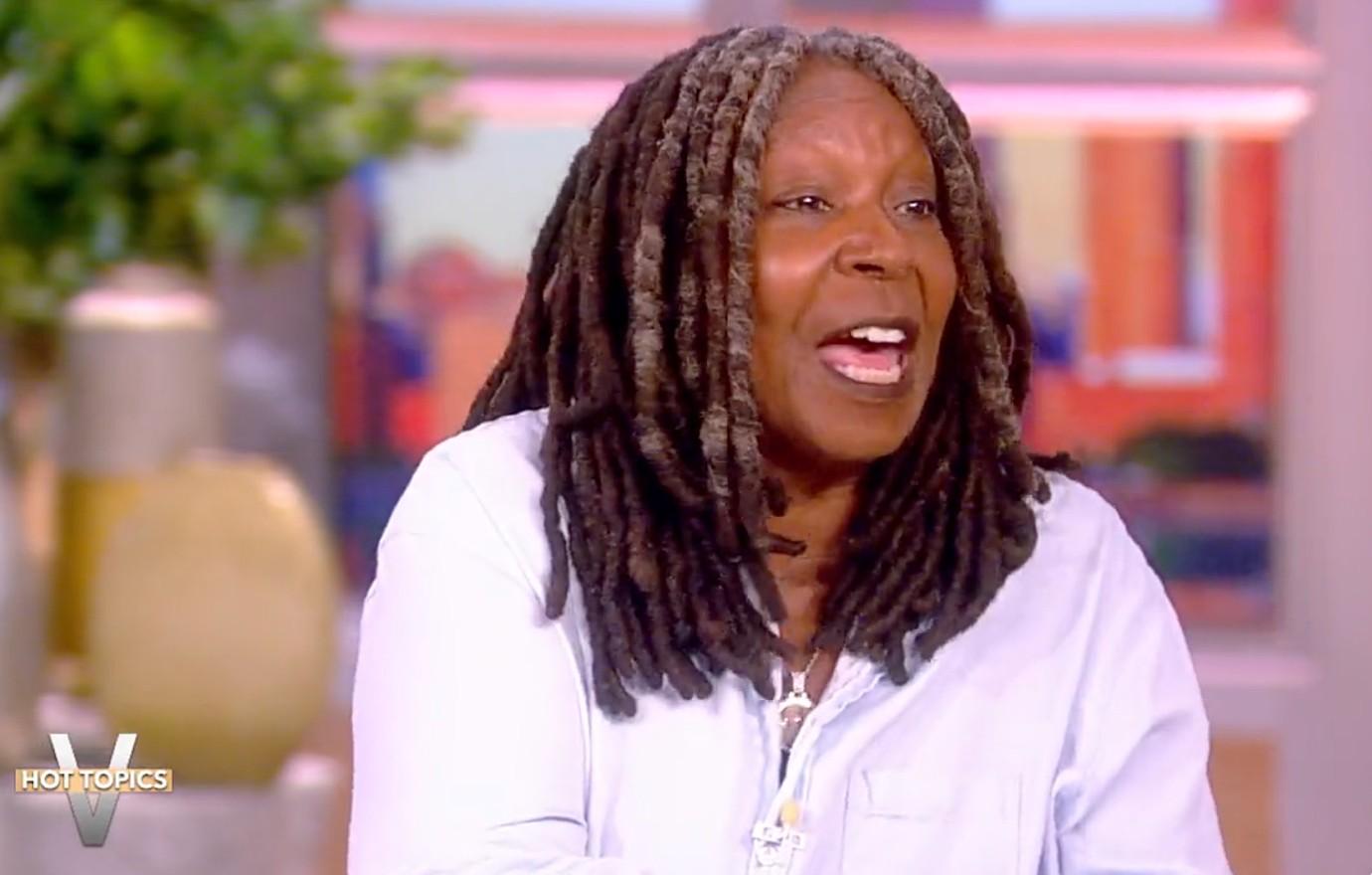 Article continues below advertisement
"Yes … I just got a vibe," the actress replied as the audience laughed. "I'm so sorry."
Griffin then said she "not blessed to be pregnant yet" but is "very open to being pregnant soon."
Griffin then said she's "pretty sure" she's not with child.
"Forgive me…I see a glow," Goldberg replied.
"I'll take a test when I get home just to be sure," Farah Griffin joked before the ladies went back to talking about politics.
Article continues below advertisement
Of course, people were floored to see everything play out the way it did. One person wrote, "Lmaooo a mess," while another said, "HR IS SCRAMBLING."
A third person added, "Her edible must've kicked in Lmao."
Elsewhere in the discussion, the ladies spoke about how Nancy Pelosi failed to say if she thought Vice President Kamala Harris is the best running mate for President Joe Biden. Sunny Hostin then said if Biden drops Harris from the ticket, he will "lose the Black vote."
"Can I say this very quickly? Over the past five elections, where you've had a Democrat win, they needed the Black vote. Ninety-one percent of African-Americans voted for Biden and will continue to vote for Biden if Kamala is his running mate. I would be very careful, President Biden, about getting rid of Kamala Harris because we will not support you," Hostin said.
Article continues below advertisement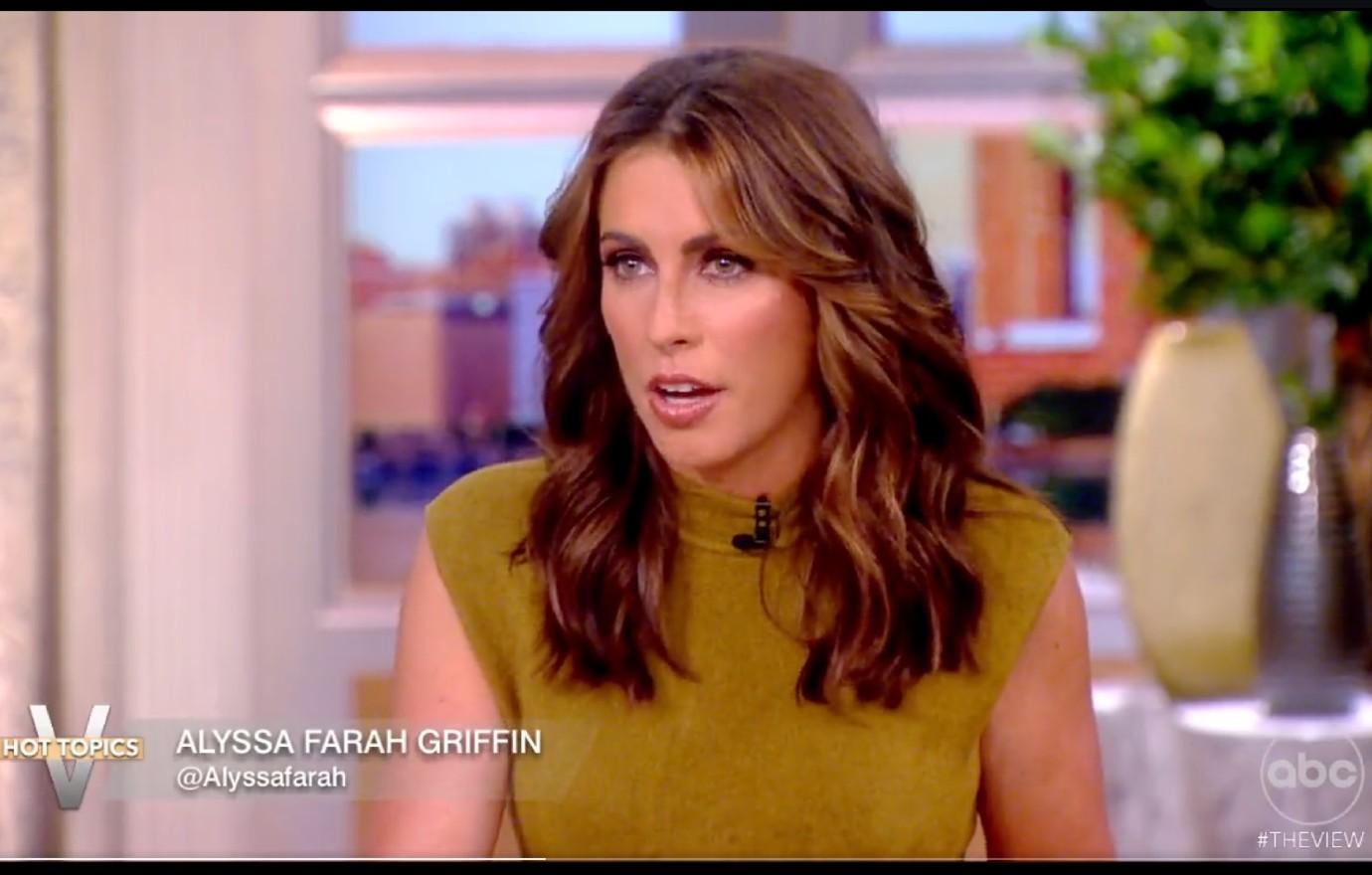 Article continues below advertisement
Never miss a story — sign up for the OK! newsletter to stay up-to-date on the best of what OK! has to offer. It's gossip too good to wait for!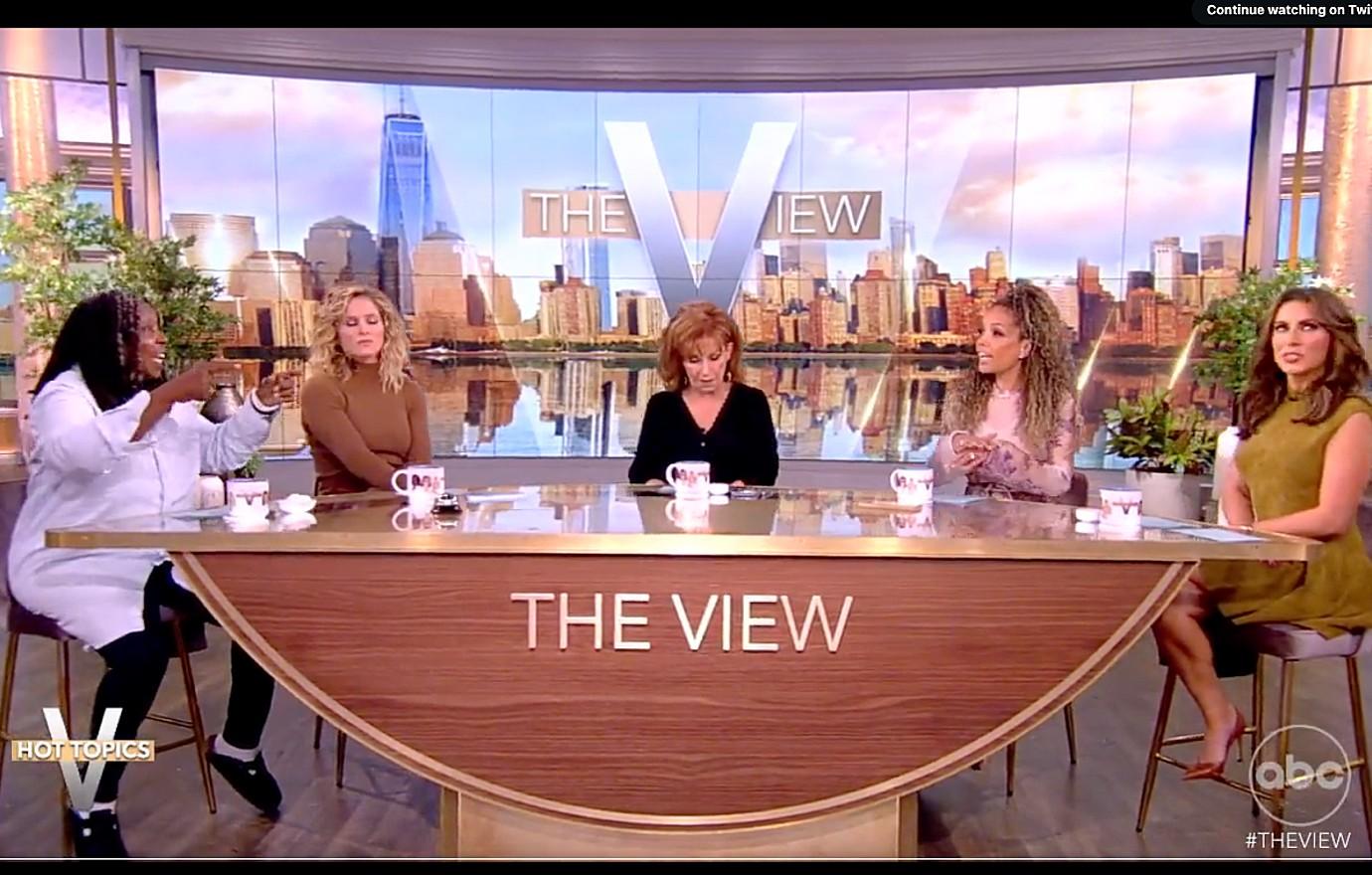 "Wait, wait, wait, wait, wait, wait, wait. Hold up. I know your opinion is valid and beautiful and all of that, but when was the last time you saw anybody get rid of a vice president?" Goldberg asked Hostin.
"I'm sorry, y'all. She is not going anywhere. Let's start with that. So, this is a lot of hypothetical B.S. meant to make your mind explode," Goldberg then added later on.