PHOTOS
Exorcisms, Weddings & More! Here Are Some Of The Wildest Moments From The Grammy's Over The Last 10 Years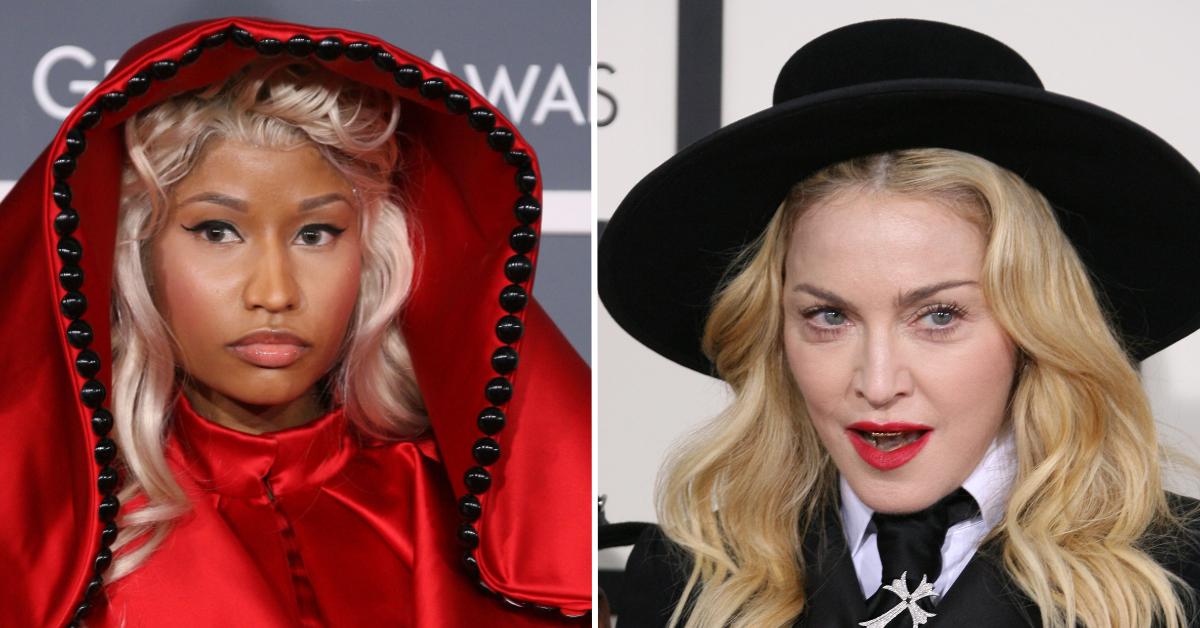 It's that time again!
Get ready for brilliant performances and possibly a few wild moments at the 64th Annual Grammy Awards!
The acclaimed awards show celebrates some of the most talented musical artists in the world, and this year, they will be doing it from a brand new location — Las Vegas! The Grammys rescheduled and moved from sunny Los Angeles to Sin City due to rising COVID concerns, but they are now set to air live on Sunday, April 3.
As fans eagerly await the show, there is no better time to look back at some of the Grammys' funniest, most shocking and most memorable moments from the last ten years.
Article continues below advertisement
2012: Nicki Minaj Offended The Catholic League With On-Stage Exorcism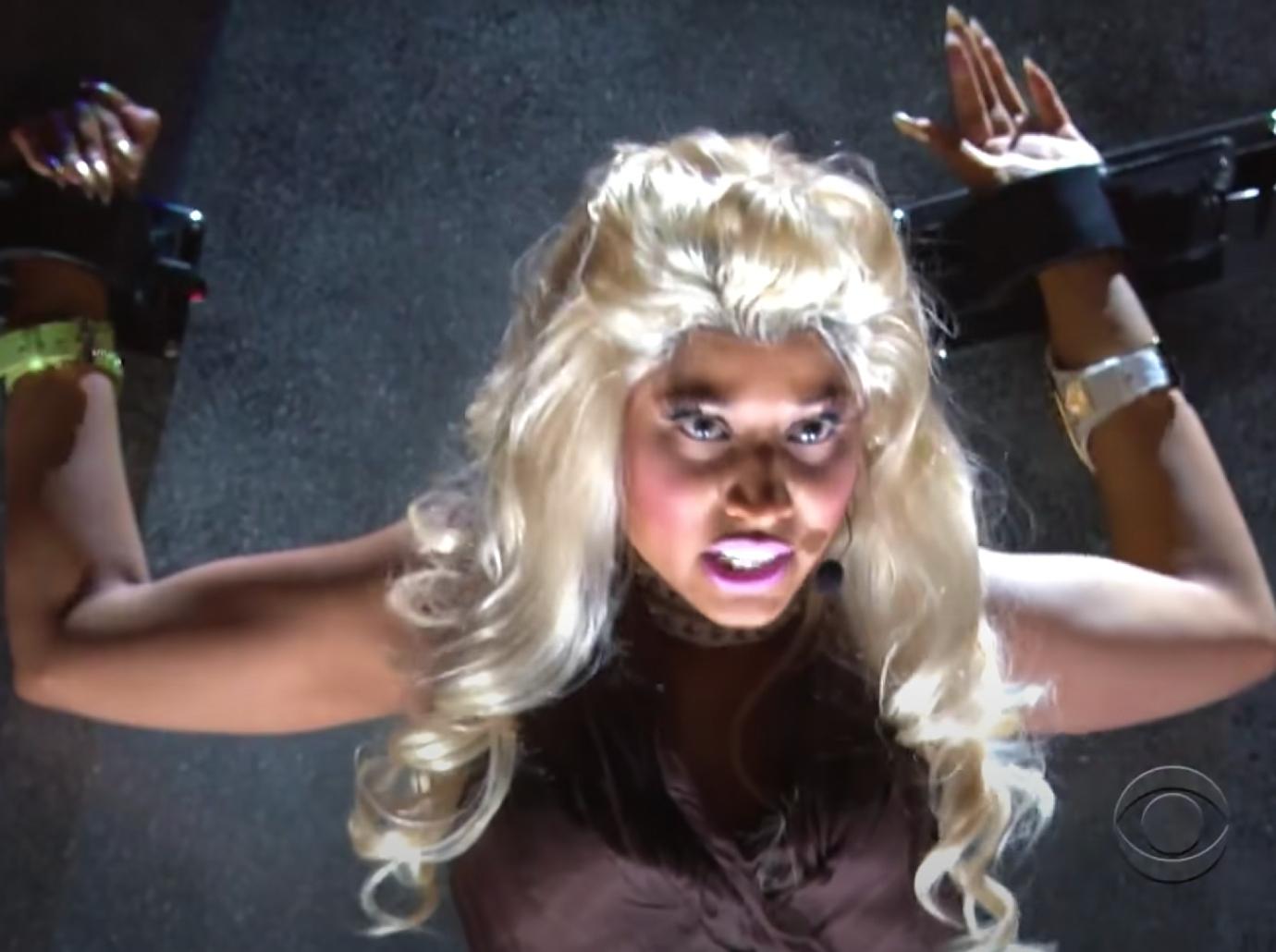 Nicki Minaj wouldn't be Nicki Minaj without her colorful and dramatic performances, but the Catholic League was shocked when she reenacted an on-stage exorcism with holy water and levitation.
The "Super Bass" singer was even escorted to the event by a Pope look-a-like!
Article continues below advertisement
2014: Queen Latifah Officiated Mass Wedding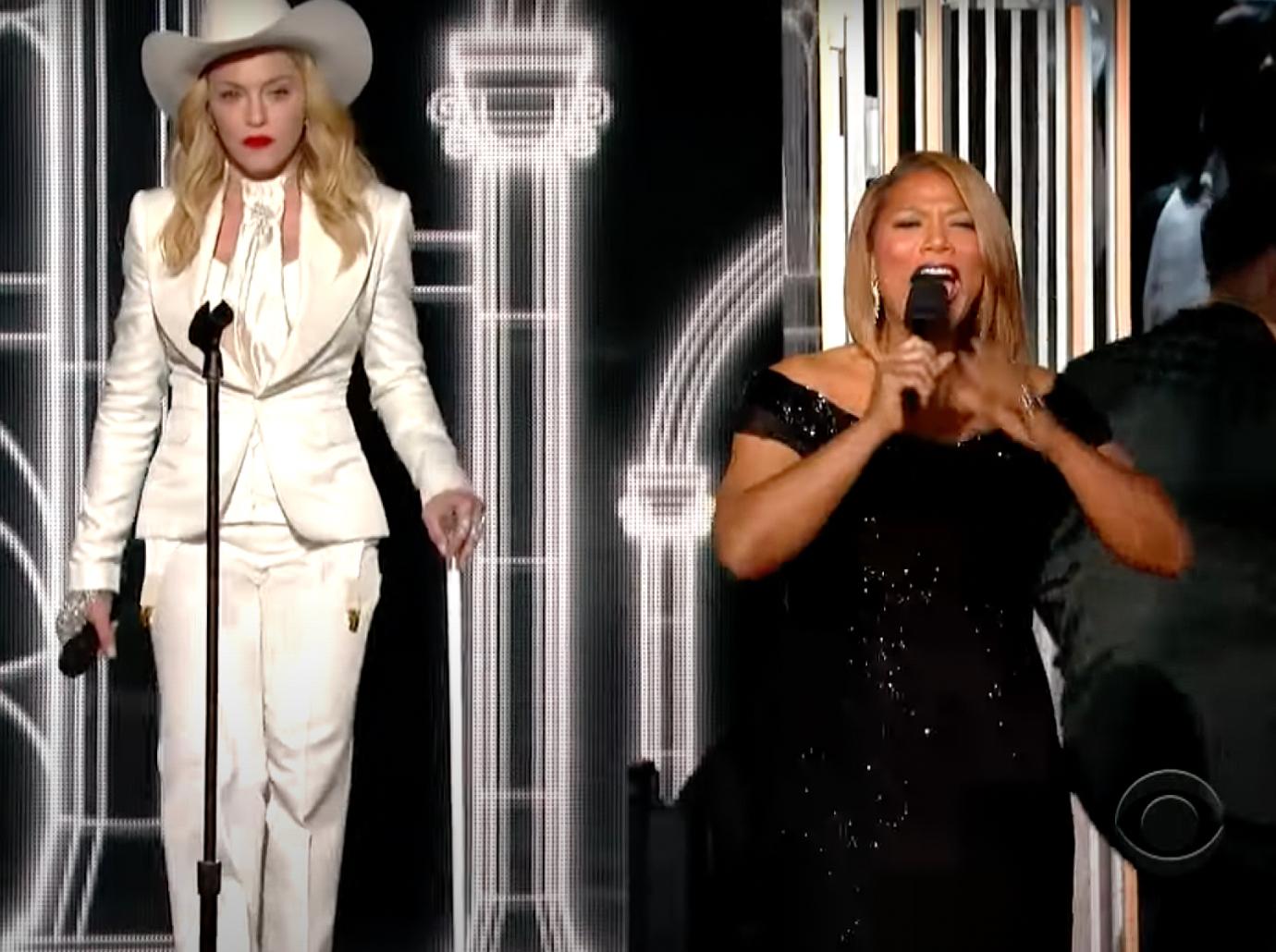 More touching and unexpected than scandalous was when Queen Latifah officiated a mass wedding for 33 LGBTQ+ couples at the 2014 Grammy Awards.
Not everybody gets to have tons of stars present when they say "I Do", but these couples had Macklemore, Madonna, Mary Lambert and hundreds of famous audience members there, truly making it a day to remember forever.
Article continues below advertisement
2015: Kanye West Pranked Beck With Infamous Taylor Swift Moment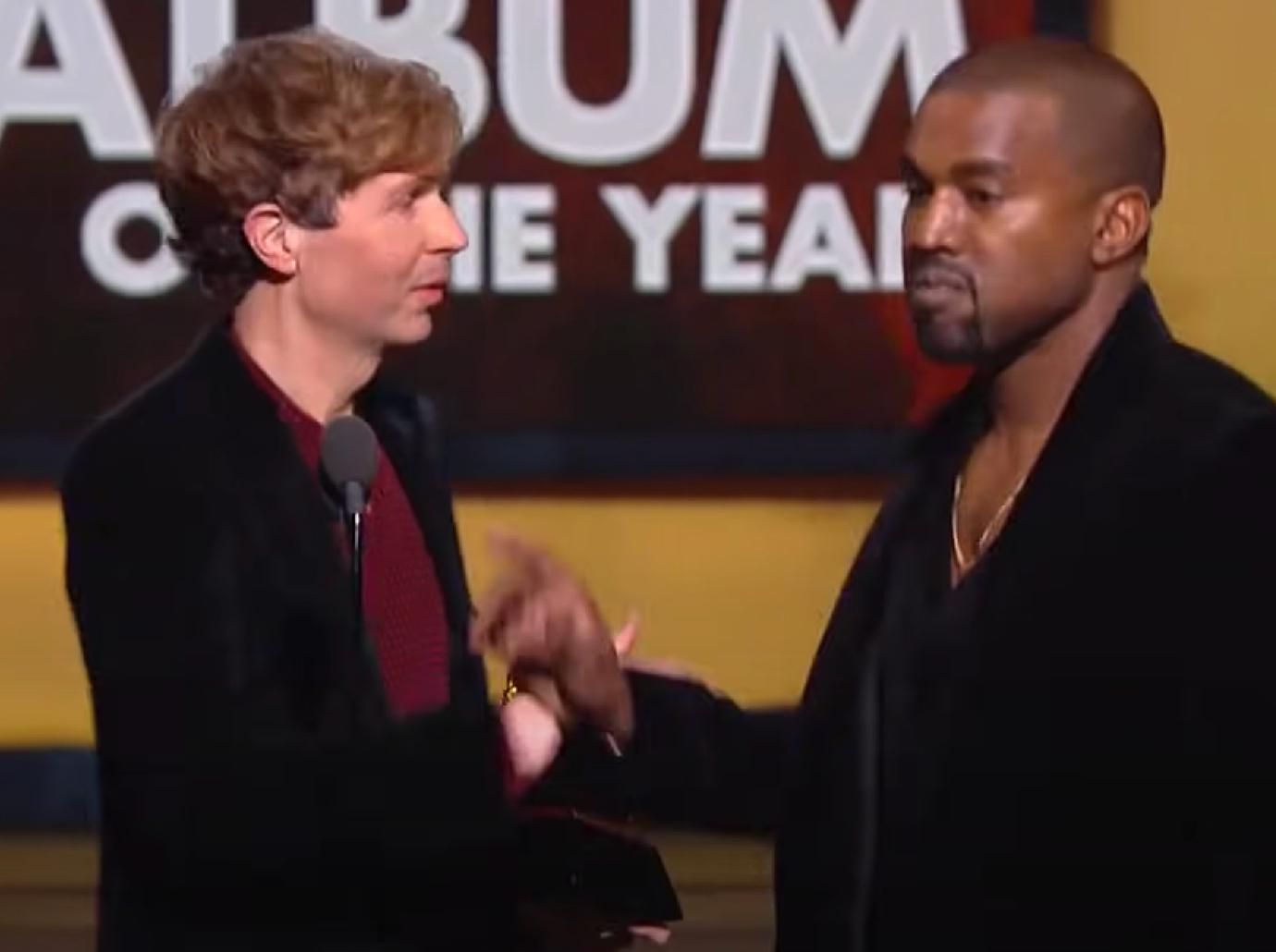 It's hard to forget when Kanye West took the stage at the 2009 VMA's to tell Taylor Swift she didn't deserve to win Best Video by a Female Artist.
In 2015, the "Gold Digger" rapper pranked Beck into thinking he was doing it again when he walked up to him shortly after the "Loser" artist received his award. Following a briefly awkward moment, West revealed he was just joking and went back to his seat.
MORE ON:
The Grammy Awards
Article continues below advertisement
Article continues below advertisement
2015: Madonna Flashed Photographers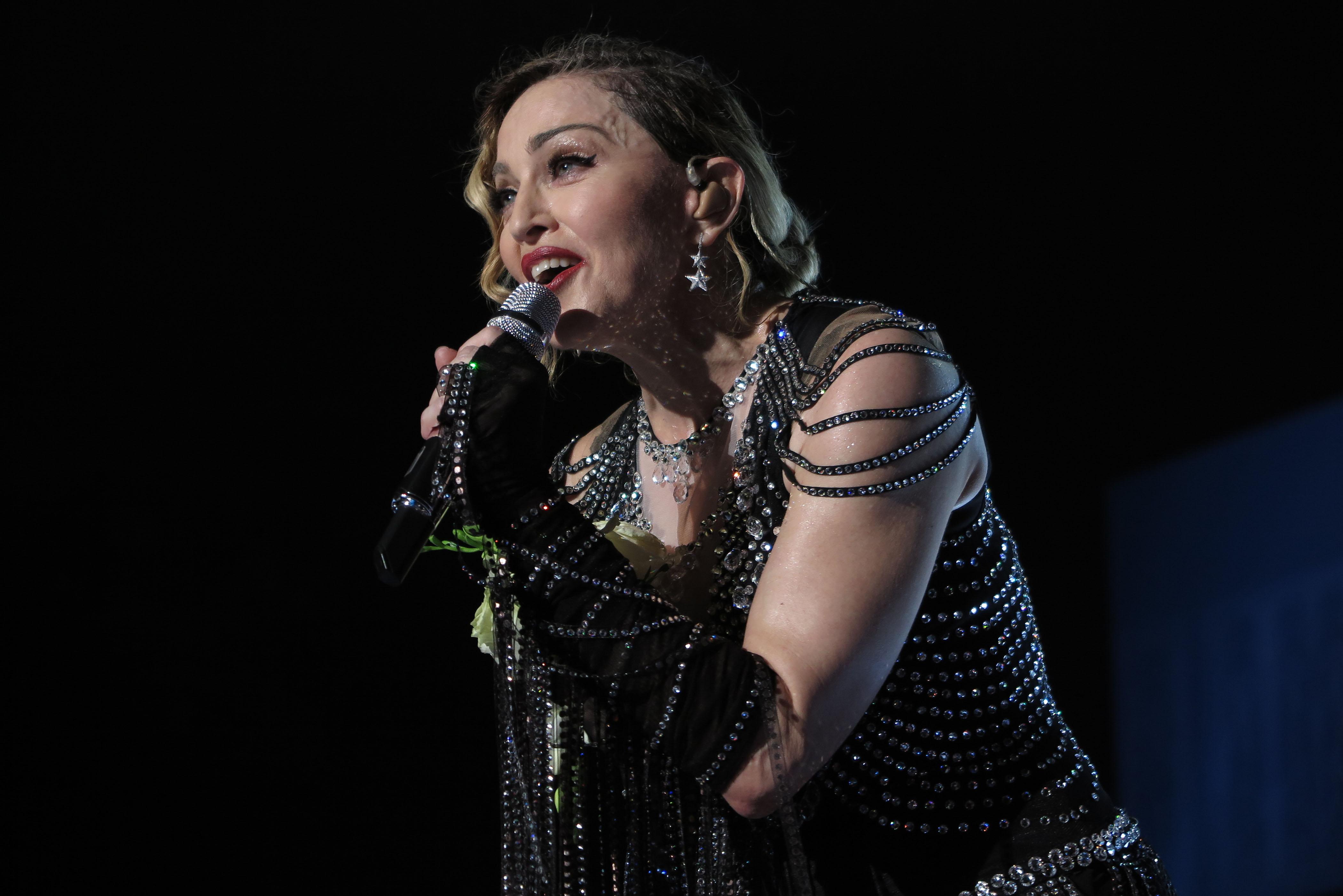 Oh, Madonna. The "Material Girl" singer has never been afraid to show off her body, but she surprised photographers at the 2015 Grammys when she turned her back to them and playfully lifted up the back of her short dress to flash them a shot of her backside.
Article continues below advertisement
2017: 21 Pilots' Underwear-Clad Award Acceptance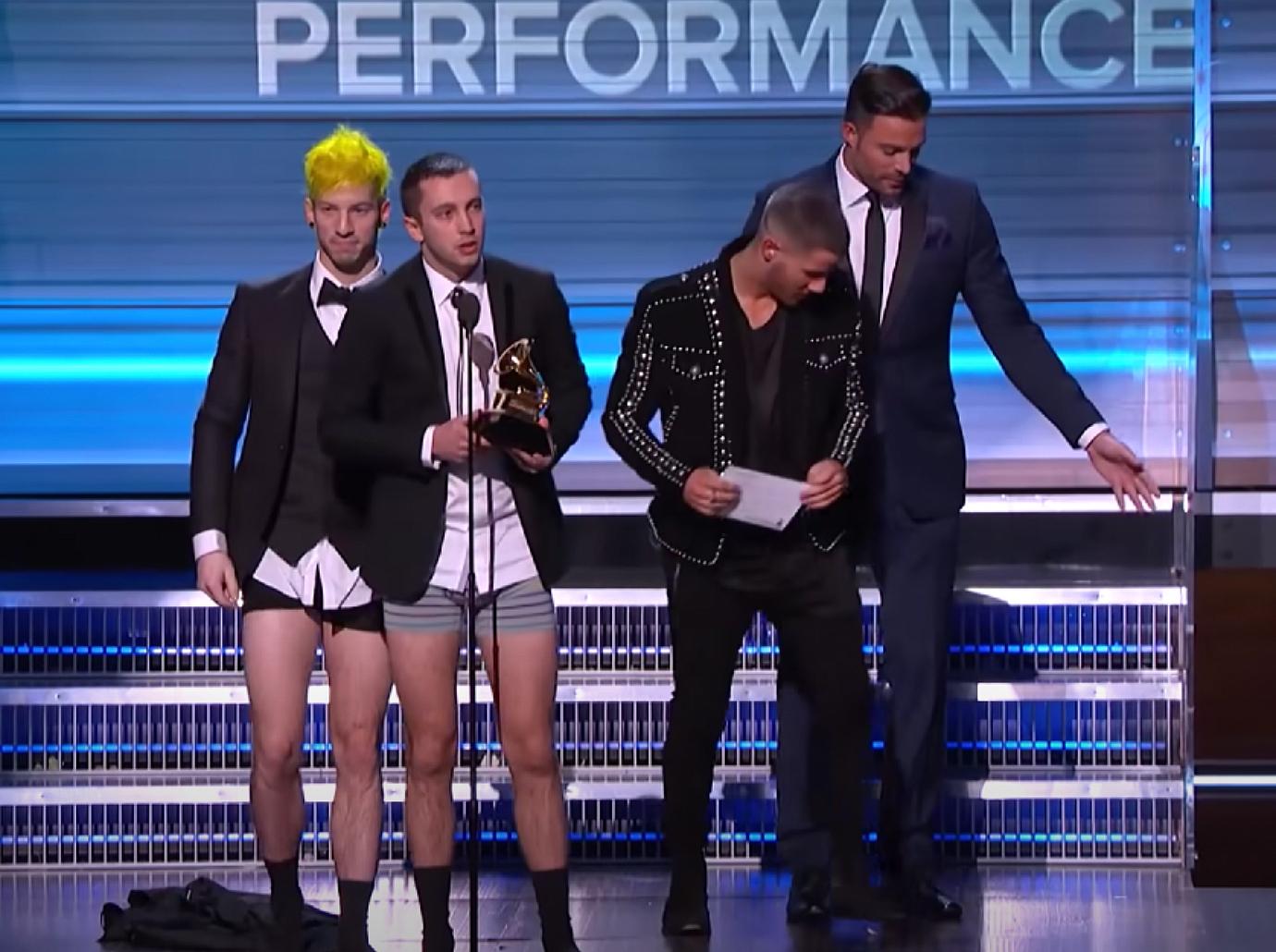 A few members of 21 Pilots were so excited to receive their Grammy win for Best Pop Duo/Group Performance, they apparently felt they needed to make a real statement.
Bandmembers Tyler Joseph and Josh Dun stripped off their pants and proudly walked up on stage to collect their award to the shock and laughter of the attendees in the audience.
Article continues below advertisement
2018: James Corden Gave 'Losing' Artists Puppies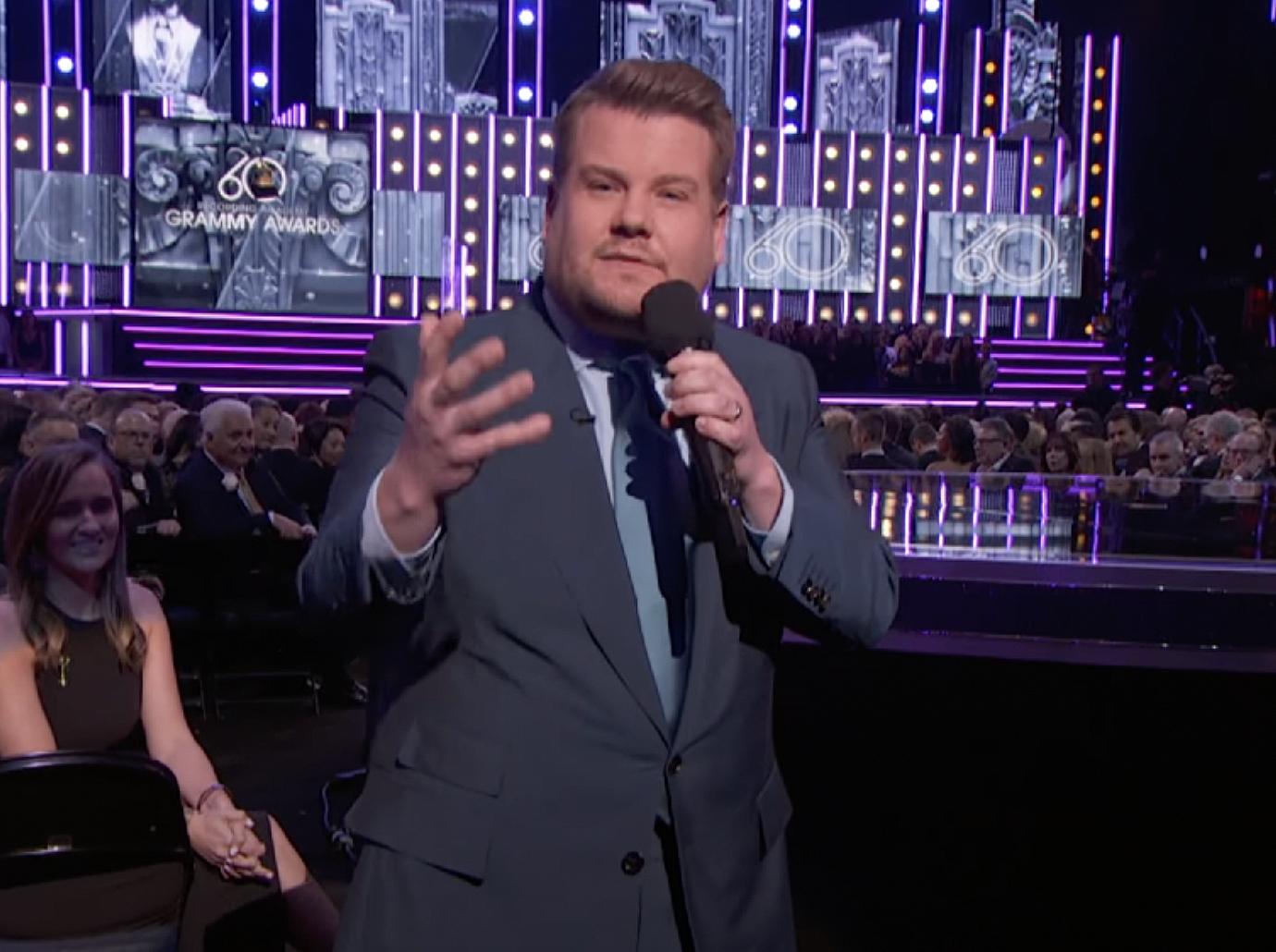 Good or bad — James Corden always makes an impression.
After the Into the Woods actor announced Dave Chappelle as the winner of Best Comedy Album, he handed out puppies as consolation prizes to the other artists in the running. He might be onto something for future shows!