BABIES
Queen Elizabeth II's Granddaughter Zara Tindall Welcomes Baby No.3, Gives Birth To Son In Home Bathroom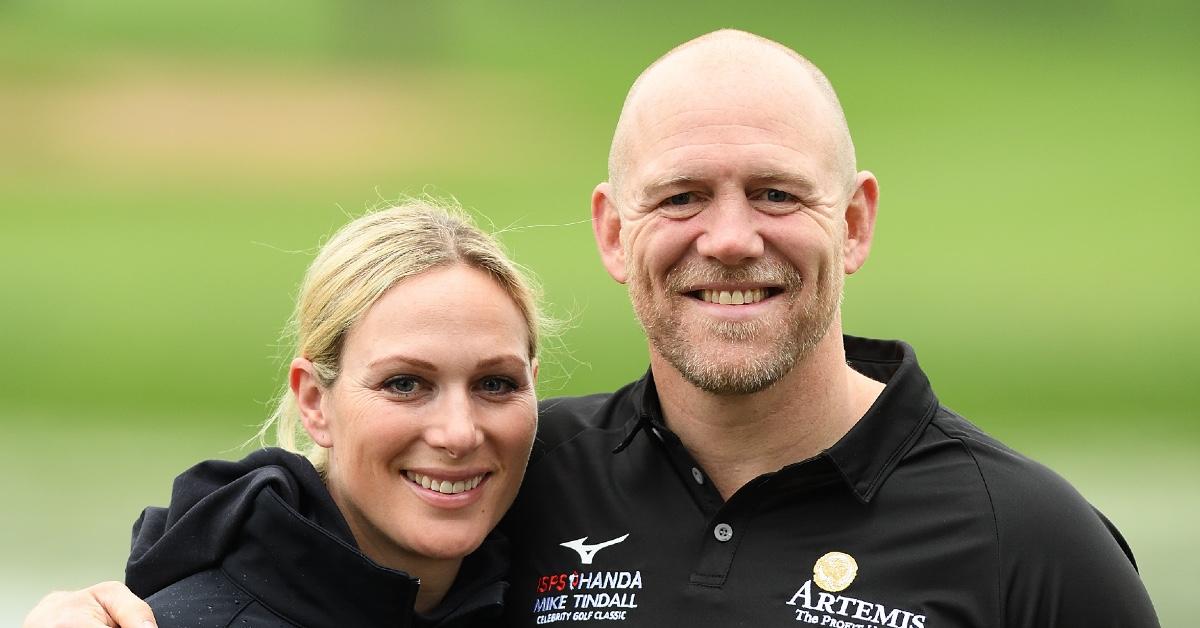 Queen Elizabeth II's granddaughter Zara Tindall is officially a mama-of-three after giving birth to son Lucas Philip in her bathroom at home — yep, you read that right!
Article continues below advertisement
Zara, 39, and Mike Tindall, 42, welcomed the newest member to their royal family on Sunday, March 21, weighing 8 lbs. 4 oz., a rep for the couple reported. Baby Lucas — who is Her Majesty's 10th great grandchild — joins the couple's two daughters, 7-year-old Mia and 2-year-old Lena.
Following the exciting baby news, the Palace released a statement, saying: "The Queen and The Duke of Edinburgh are delighted with the news and look forward to meeting their 10th Great Grandchild when circumstances allow."
Article continues below advertisement
Article continues below advertisement
"Sunday got even better because a little baby boy arrived at my house!" he excitedly stated. While recalling the emotional day, Mike explained that Zara's friend, Dolly Maude, was "fortunately" with them at home "and recognized that we wouldn't have got to the hospital in time."
After realizing the unusual situation they were in, Mike, Zara and Dolly turned their home bathroom into the new birthing spot. "So yeah, it was running to the gym, get a mat, get into the bathroom, get the mat on the floor, towels down, brace, brace, brace," Mike explained, laughing as he recalled the crazy experience.
Article continues below advertisement
"Fortunately, the midwife, who was going to meet us at the hospital wasn't that far away," and arrived just as Zara put herself in the correct birthing position, Mike said, noting that the "second midwife arrived just after the head had arrived."
After Zara gave birth, Mike called his blonde babe "a warrior as always," and said she was back on her feet in no time. "We went for a walk [on Monday] morning with [Lucas]. All good," he reported.
Article continues below advertisement
When asked if Mia and Lena were present for their mother's unconventional birth, Mike explained that they "had someone take the kids for the day" because "Zed [as he calls his wife] had contractions through the night — she hadn't slept well the night before." However, oldest daughter Mia, who Mike said has "street smarts," started to get suspicious of the situation, asking why the girls couldn't return home on Sunday.
Once they finally returned home and saw their little brother, Mike said Mia and Lena were "over the moon." He also hinted that his family is now complete with three children, sharing: "I've got a boy, I'm out of here."
Article continues below advertisement
As OK! previously reported, Mike first revealed that Zara had another bun in the oven during a December episode of "The Good, The Bad & The Rugby" podcast. At the time, he admitted that he'd like their third child to be a boy. "I've got two girls. I would like a boy, but I will love it whatever, whether it's a boy or a girl but please be a boy!" Mike said on his podcast.
Article continues below advertisement
Prince Harry and Meghan Markle are also expected to welcome their second child together later this year after the Duchess of Sussex tragically suffered a miscarriage last summer.