NEWS
Zoë Kravitz Comes Under Fire For Inappropriate Jaden Smith Comments In Shocking Resurfaced Interview After Slamming Will Smith Oscars Slap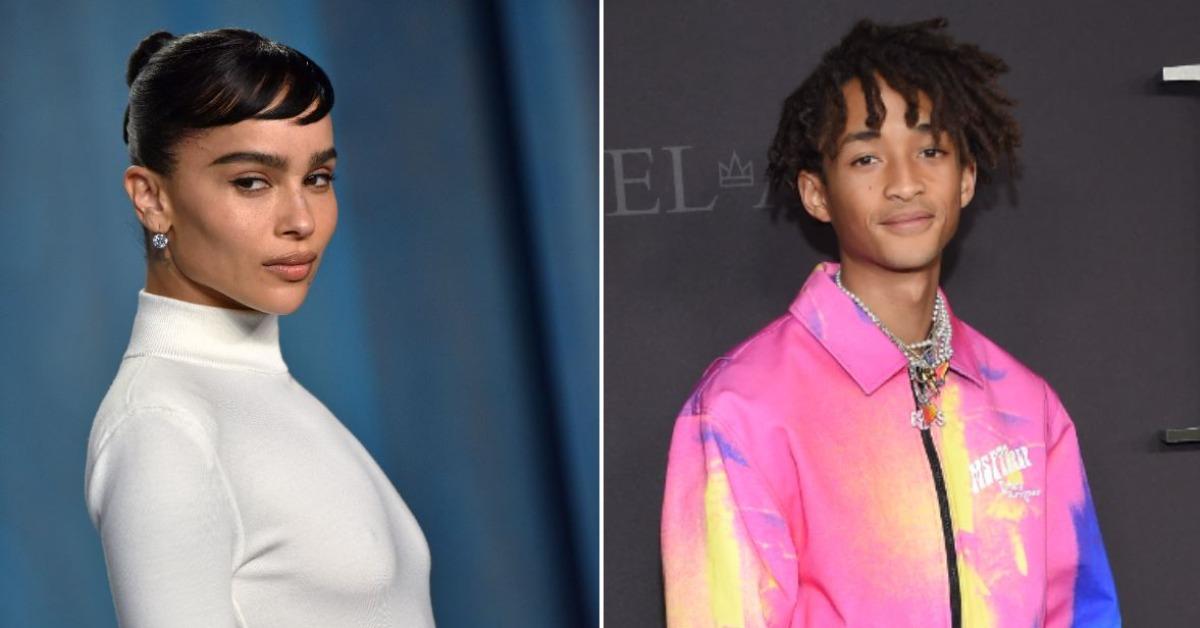 Zoë Kravitz is in hot water after slamming Will Smith for his famed slap at the Oscars.
"Here's a picture of my dress at the award show where we are apparently assaulting people on stage now," she captioned a picture of herself in her Oscars gown on Instagram on Tuesday, March 29.
Now, frustrated fans upset with her quip have resurfaced a controversial 2013 interview in which the Divergent actress seemed to make inappropriate comments about then-14-year-old Jaden Smith.
Article continues below advertisement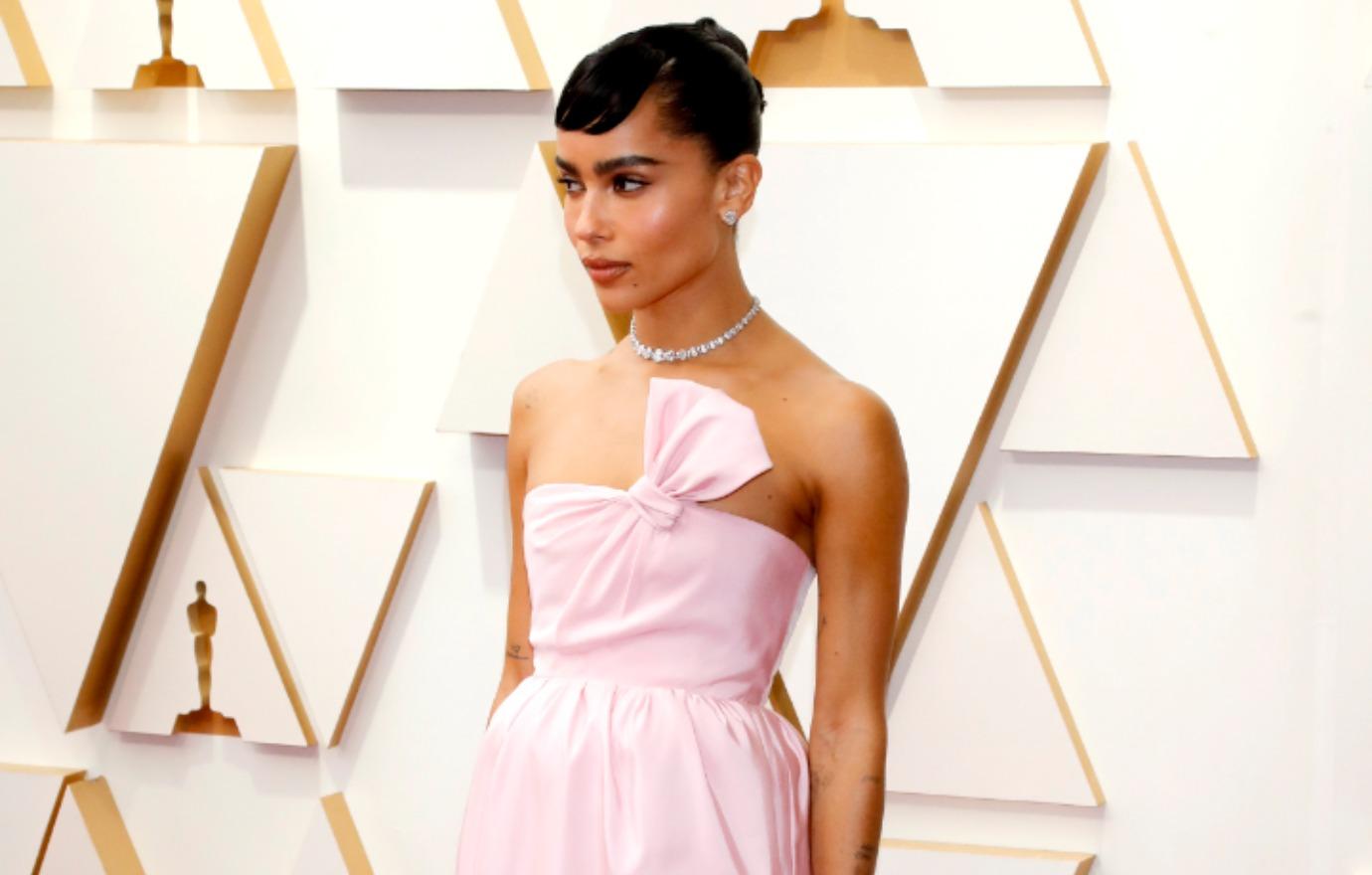 "There were moments that I was hanging out with Jaden and thinking, 'I can't believe you're 14, I have to check myself, like what I say to you,'" she said in an interview for V Magazine's May 2013 issue.
CHRIS ROCK SEEN OUT IN PUBLIC FOR THE FIRST TIME SINCE SHOCKING WILL SMITH OSCARS SLAP AS COMEDIAN PREPS FOR SOLD-OUT STAND UP SHOWS IN BOSTON
"He has so much personality and so much swag, he is so much cooler than I am," Kravitz — who was 24-years-old at the time — continued to gush of the teenager. "And he's so handsome, I was always like, 'When you're older, you know, we'll hangout…Nope, that's inappropriate, you're 14.'"
Article continues below advertisement
Many social media users are now calling for the Big Little Lies actress to be "cancelled" for the unsettling comments.
One user wrote: "nah the only thing that's blowing me about this whole zoe kravitz thing is y'all been knew she was preying on Jaden when he was 14 and waited till she made a wrong move to tell us?? like WHAT?? YALL HAD ALL THIS INFO AND DIDNT SAY ANYTHING??"
A second posted snippets from Smith's song "Let It Breathe" in which he talks about being 15-years-old with a crush on a woman in her 20's, claiming, "there's a possibility that she actually groomed him for real."
Article continues below advertisement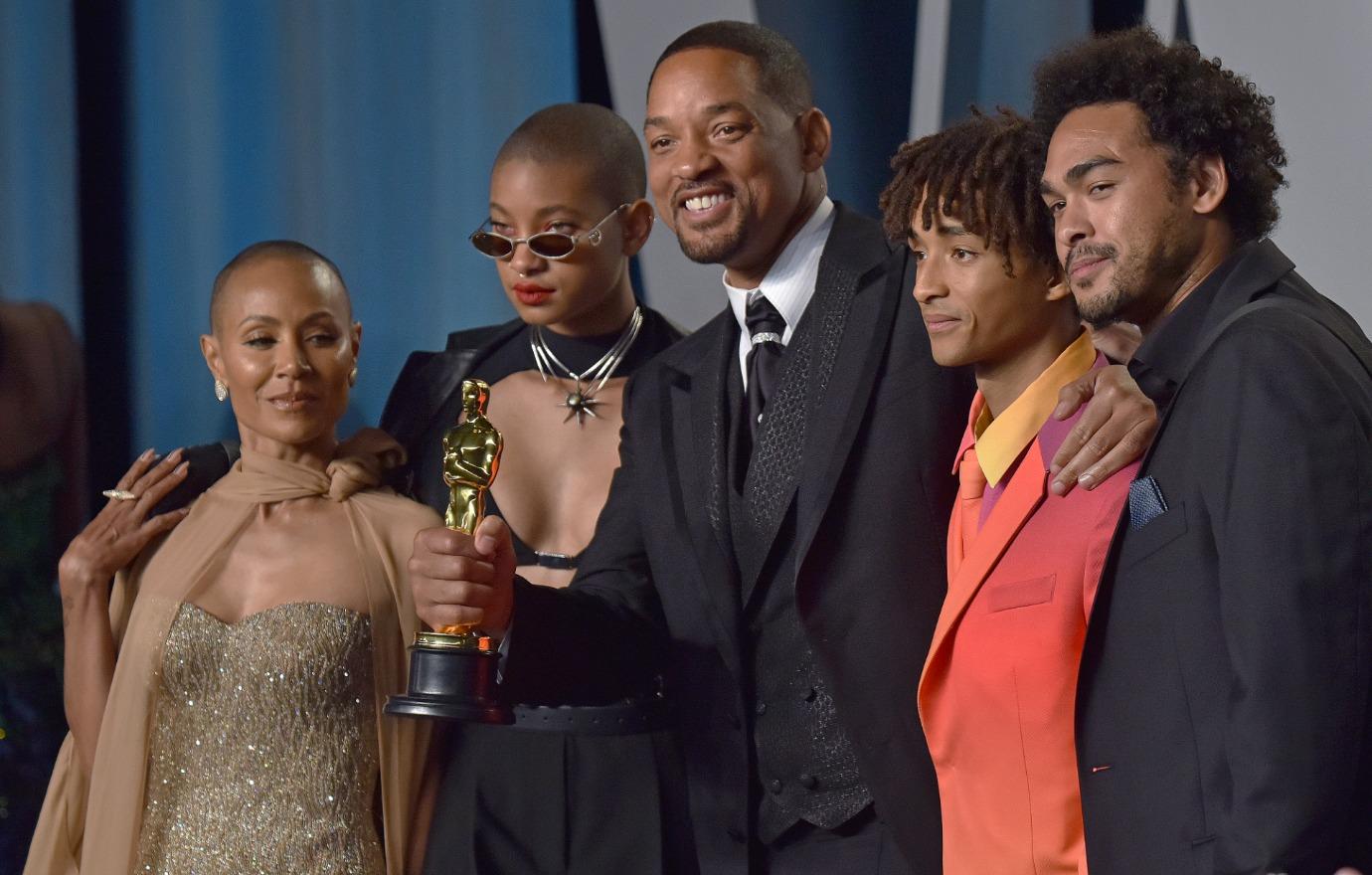 As OK! reported, the King Richard actor shocked fans when he took the stage over the weekend and slapped Chris Rock in the face after the Oscars presenter made a joke about Jada Pinkett Smith's bald head.
A source later spilled that Rock had no idea Pinkett Smith suffered from alopecia — an autoimmune disorder that causes hair loss — and that he "doesn't have a mean bone in his body."