PHOTOS
Amber Portwood Calls Matt Baier A 'Deadbeat Father' After 7 Children Scandal, Threatens To Quit Teen Mom OG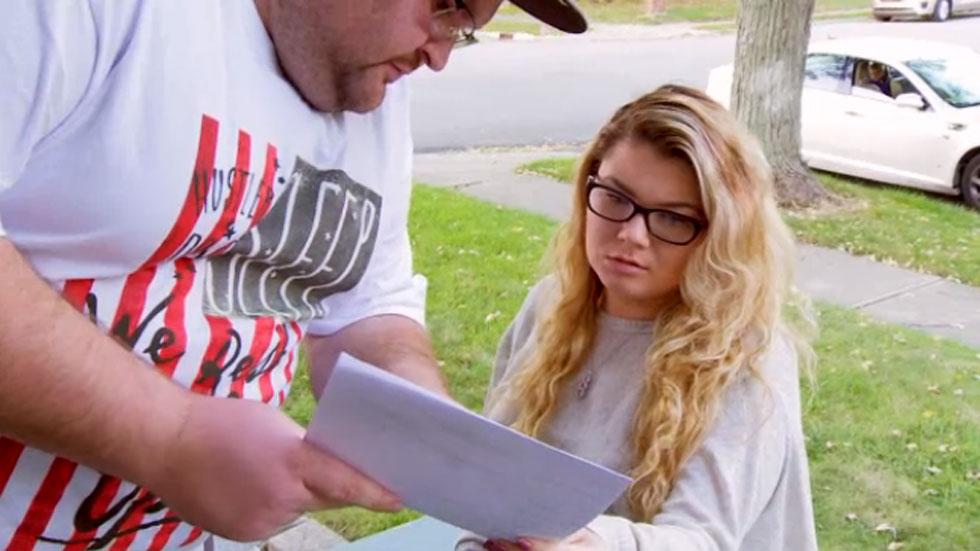 Watch: Amber Portwood Talks About Her Relationship With Matt
Article continues below advertisement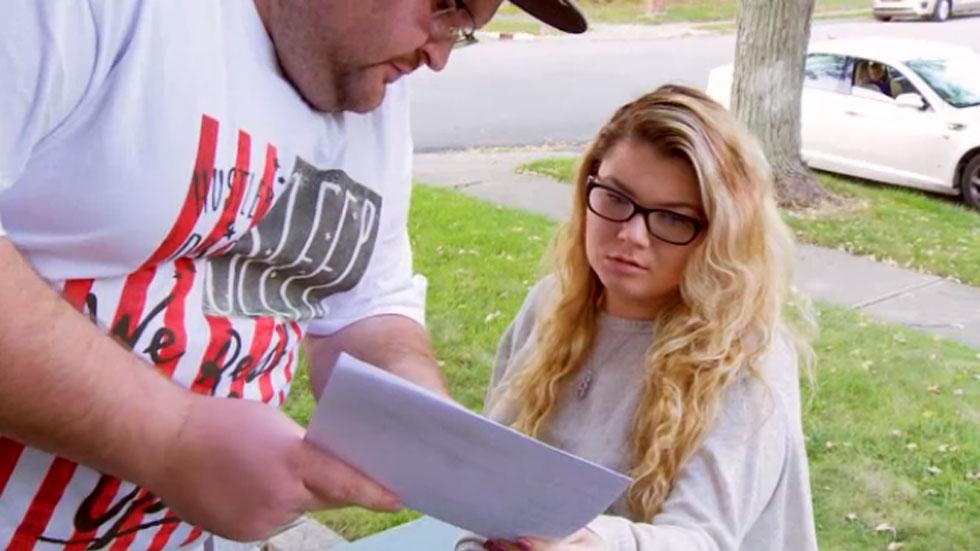 Gary Shirley dropped the biggest bombshell of the Teen Mom OG season – and Amber Portwood isn't happy with her ex-fiancé and current fiancé! After Gary revealed Amber's future husband has seven children, she went off on him and Matt!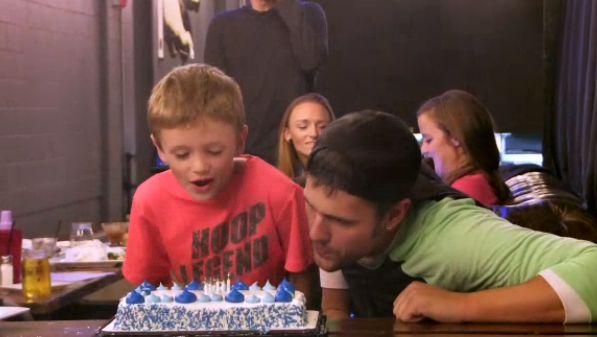 Before the blowout, Maci Bookout celebrated Bentley's 7th birthday. While Ryan Edwards is known for his infamous parenting skills, he actually stepped up this time around by holding Maci's daughter Jayde, helping Bentley blow out his candles and allowing him to spend the night at his house. "He's completely different when he has a girlfriend," Maci explained of how he acted with ex-girlfriend Shelby. "He sits in a corner with her and isn't allowed to talk to anybody, especially me." But Ryan's perfect parenting may come to an end soon, as Ryan revealed he's talking to Shelby again! "I still talk to my ex so I'm not trying to date anyone or mess that up," he told a friend. "I'm more happy with her."
Article continues below advertisement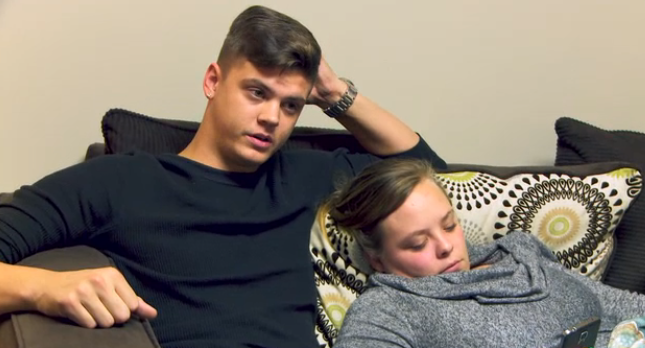 Tyler Baltierra worried his wife Catelynn Lowell may be suffering from postpartum depression, as their daughter Novalee is with her grandma two to three days out of the week. When Tyler asked her if she has it, she called his claims "ridiculous." Regardless, Tyler and Cate visited a therapist. "I'm the one waking up in the middle of the night, waking up at seven every day," Catelyn said of why Nova is never home. "Sometimes I just want a break." After hearing his wife, he vowed to "do more."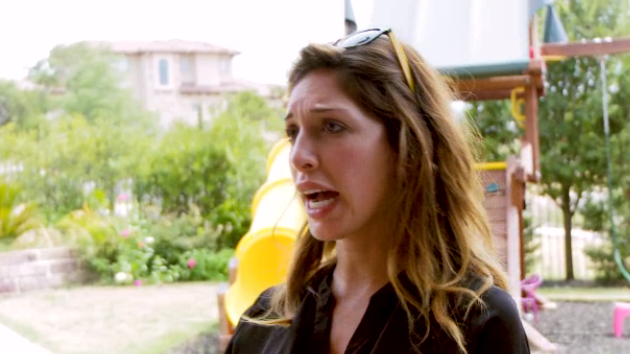 Farrah Abraham went off on her family when her mother Debra planned to help her father Michael watch Sophia while Farrah is in the UK for 30 days behind her back. "You're still not hearing what I'm saying and you're still not taking that in your brain," she fired at her mother when she told her, again, that she would not be watching the 6-year-old. "No one is going to make plans behind my back and do the opposite of what I said," she yelled.
Article continues below advertisement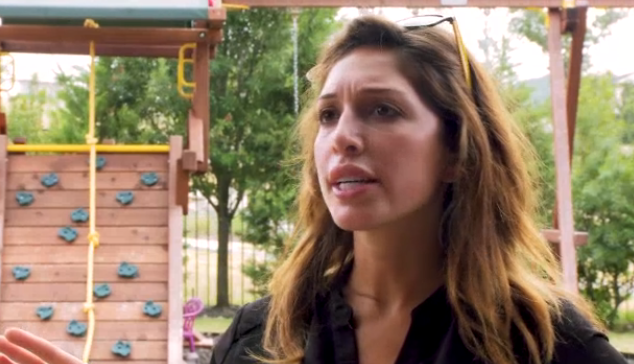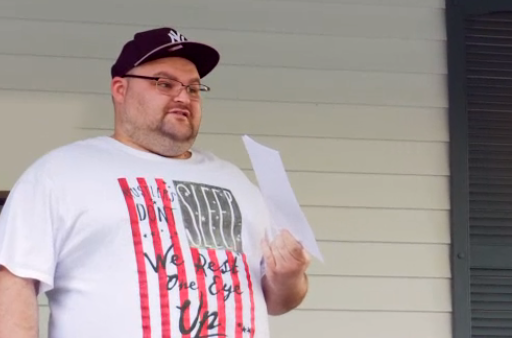 Gary searches online and finds out Amber's fiancé Matt has five child support cases against him for seven children. When he confronted Amber about the papers, she stood by her man and said how he has two children. "These aren't his kids," she said. "If that were the case then he would've been in jail 10 years ago when these kids were born." She then slammed Gary for bringing it up in front of MTV cameras. "I've been with this man for over a year, I think I know him. You should talk to me or you should talk to him before you do something like this in front of the cameras. Now I'm going to have to prove it's false in front of millions of people!"
Article continues below advertisement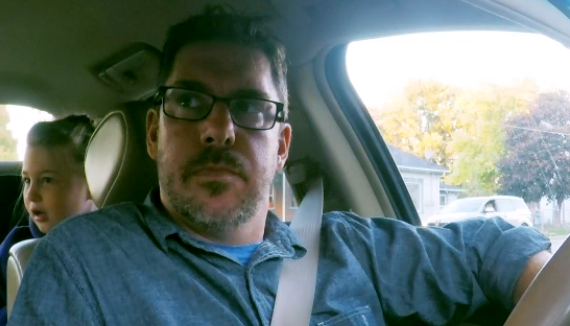 Matt responded to Gary's claims by saying, "I don't know what half of this s—t is." When they got home, Matt quit the show. "Just get your s—t and get the f—k out of my house. Don't come back ever again." He then said how he's going to "get medieval" on Gary's "f—king ass." We're not sure what that means, but it doesn't sound good!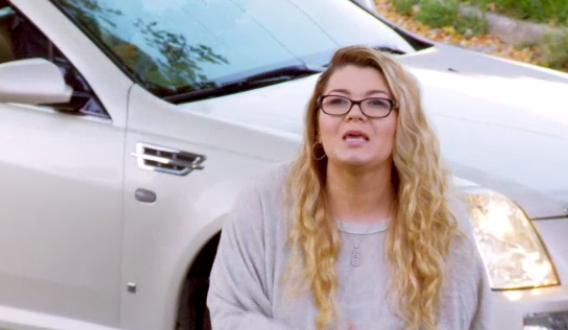 Although the cameras left, their microphones didn't, as Amber and Matt's conversation was heard. "If you have that many kids then you're a deadbeat father. There are four other people I don't know anything about," Amber said, as Matt replied, "It's not true." Amber shot back, "F—k with me and watch what happens to your life." Amber later told MTV cameras when they were allowed back into their home, "It just breaks my heart because I don't love a lot of people and I love him, but if it is true I'm going to feel really stupid. Only one person could be so strong before they break."