Celebrity Weddings

PHOTOS
Bangerz to Bliss to Split! The Miley Cyrus and Liam Hemsworth Relationship Timeline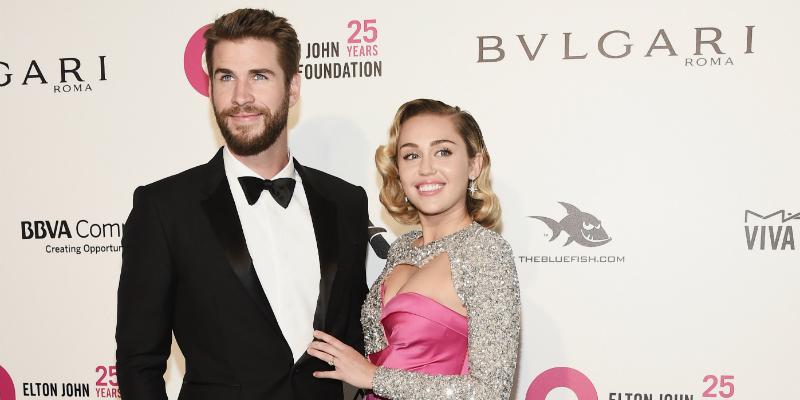 There are celebrity couples ... and then there is Miley Cyrus and Liam Hemsworth. The singer-actress and Australian actor have dated on and off since first meeting on the set of the Nicholas Sparks page-to-screen romance The Last Song in 2009. Since then, there have been a lot of ups, a lot of downs, a few dogs adopted, some engagements made, broken and then made again.
MORE: Inside details from Miley and Liam's romantic wedding!
Article continues below advertisement
Basically … the Miley Cyrus and Liam Hemsworth relationship timeline has got to be one of the most complicated, triumphant, rocky and riveting studies of famous folks in love that has ever been documented. With their surprise wedding in December of 2018, it sure does have a happy ending, but that was never guaranteed when things first started for the duo a decade ago.
MORE: Everything you need to know about the biggest celebrity weddings!
They've even weathered tragedy as weeks before they said, "I do," their Malibu home was burned to the ground in those devastating California wildfires. See? Lots of drama, twists and turns that are worthy of a Hollywood romance for the ages.
There's lots to chronicle, so let's get to it. Ladies and gentlemen, the milestones of Miley Cyrus and Liam Hemsworth's relationship — from first meeting to first dance as Mr. and Mrs. to their sudden split, and every stop along the way.
Article continues below advertisement
Article continues below advertisement
June 15 to August 18, 2009: The Last Song, a.k.a. The First Meeting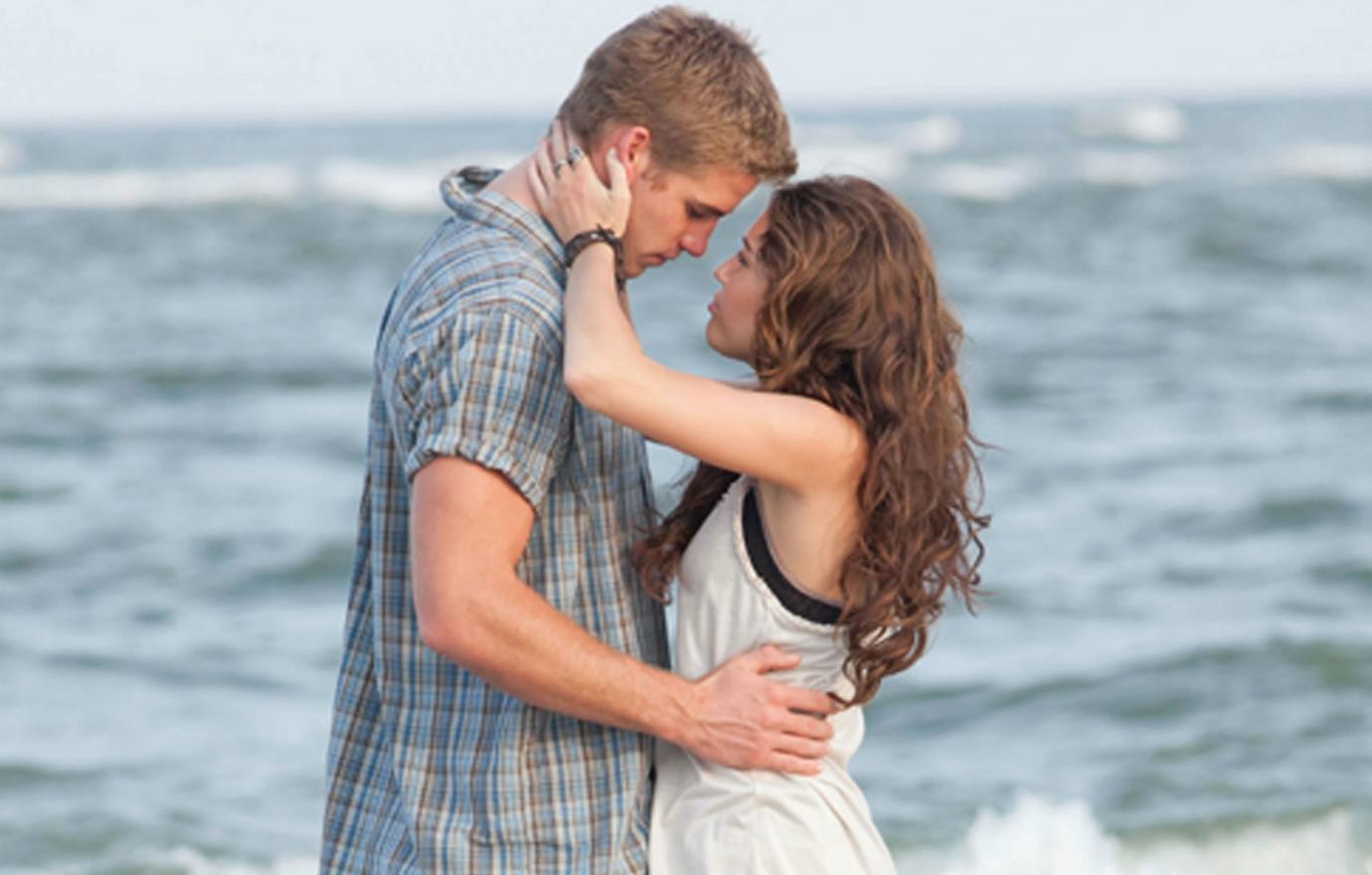 Author Nicholas Sparks knows a thing or two about spinning yarns that are romantic to the extreme. The Notebook author is responsible for the meeting of the young singer-actress, then only known for Hannah Montana, and the unknown hunky Australian actor. Both were cast in his page-to-screen effort for The Last Song. Their chemistry was immediate, both on and off the screen. Miley and Liam started dating as shooting commenced and clearly kept up the passion long after director Julie Ann Robinson shouted that final "cut."
Article continues below advertisement
March 7 and 26, 2010: Red Carpet Double Debut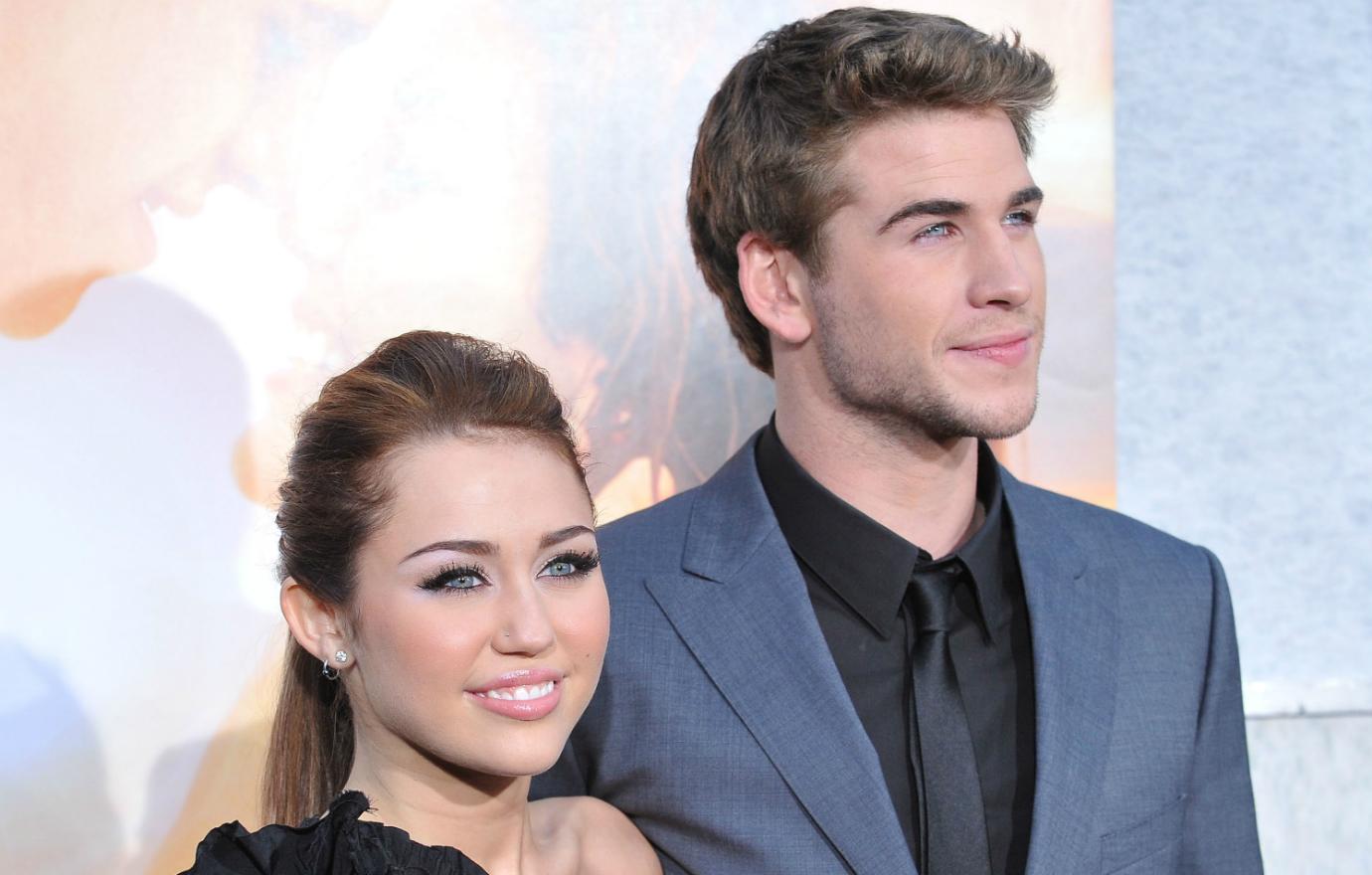 March was a busy time for the couple. First on March 7, 2010, Miley and Liam made their official red carpet debut at the Elton John AIDS Foundation Academy Awards Viewing Party. But it wasn't until the premiere for the movie that brought them together, on March 26, 2010, that they confirmed to the press that they were indeed dating. Their affinity for each other was palpable at The Last Song premiere. It was clear these two kids were crazy for one another.
Article continues below advertisement
June 10, 2010: Liam Makes It Into Miley's Music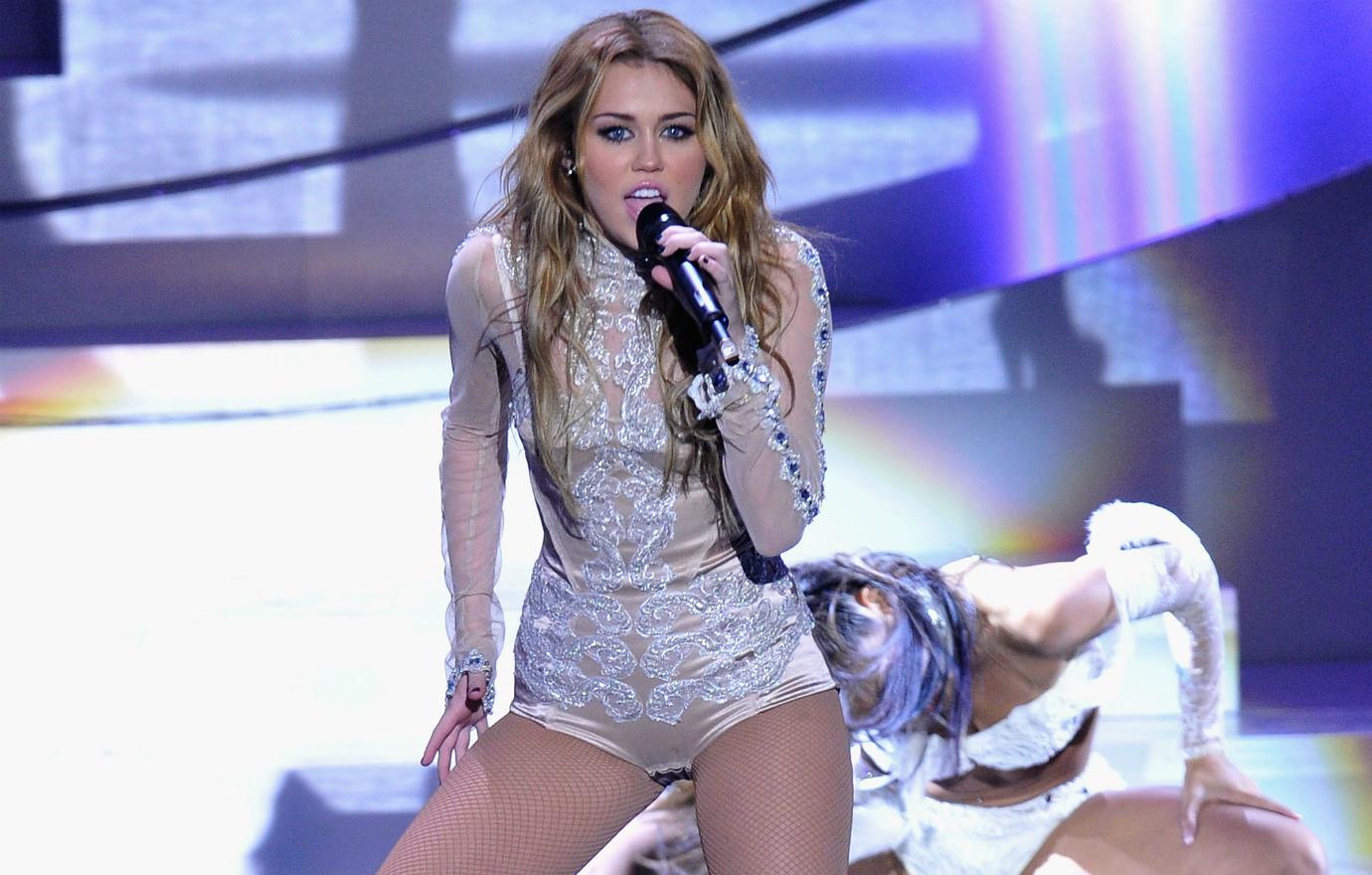 A surefire sign that any musician's relationship is getting serious is when the object of their affection makes it on to their albums. That happened with the June 2010 release of Miley's Can't Be Tamed. "All of them are about him in a way, but it's also about past relationships that you've got to get over and move on and just about freeing yourself from anything that you feel holds you back," she said in an interview at the time.
Article continues below advertisement
August 2010: First Split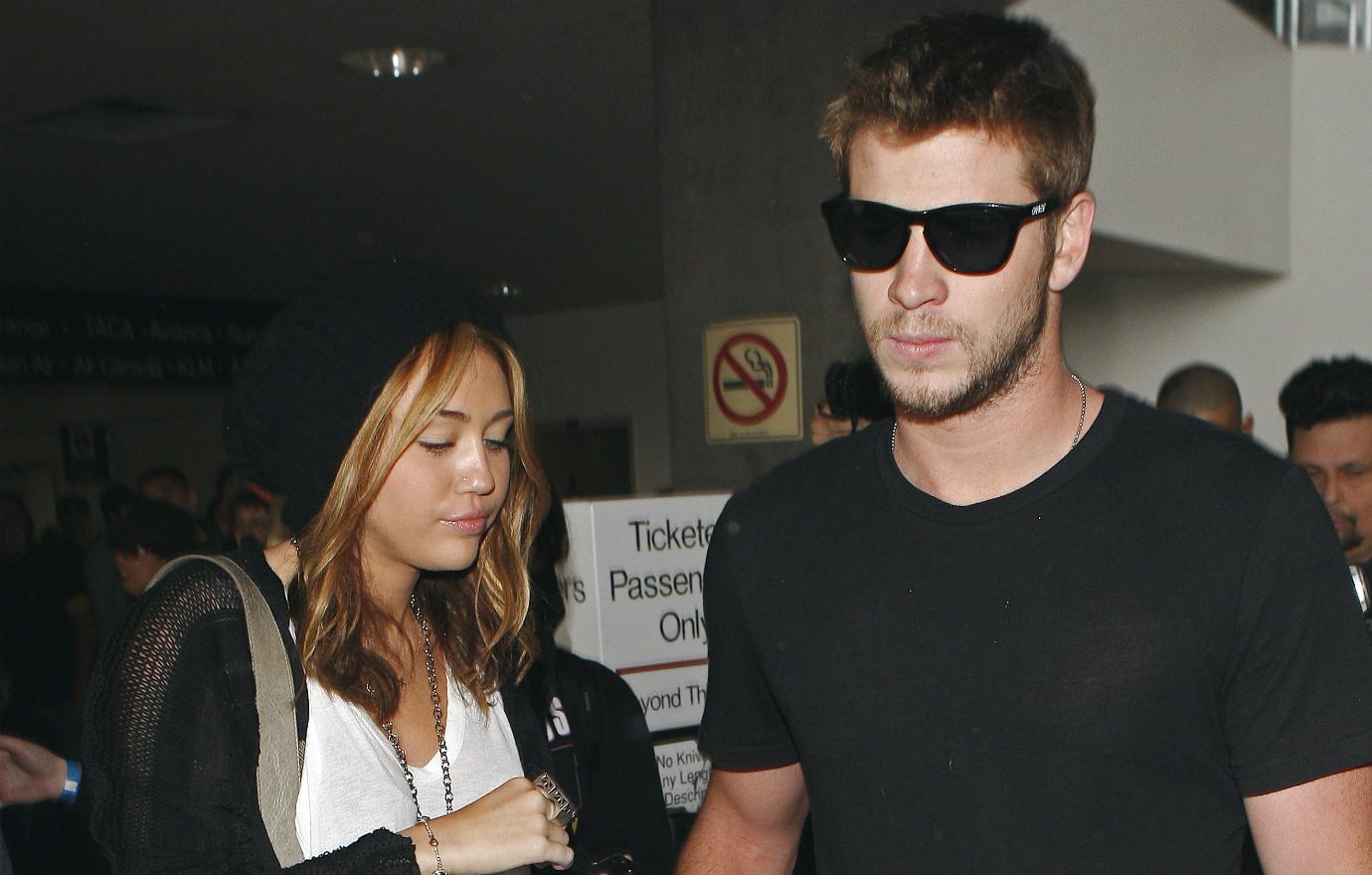 For the first time, in what would turn out to be one of their many celebrity breakups, Miley and Liam called it quits. This one, like so many of the ones to come, did not stick. By September, they were back together.
Article continues below advertisement
November 2010: Second Split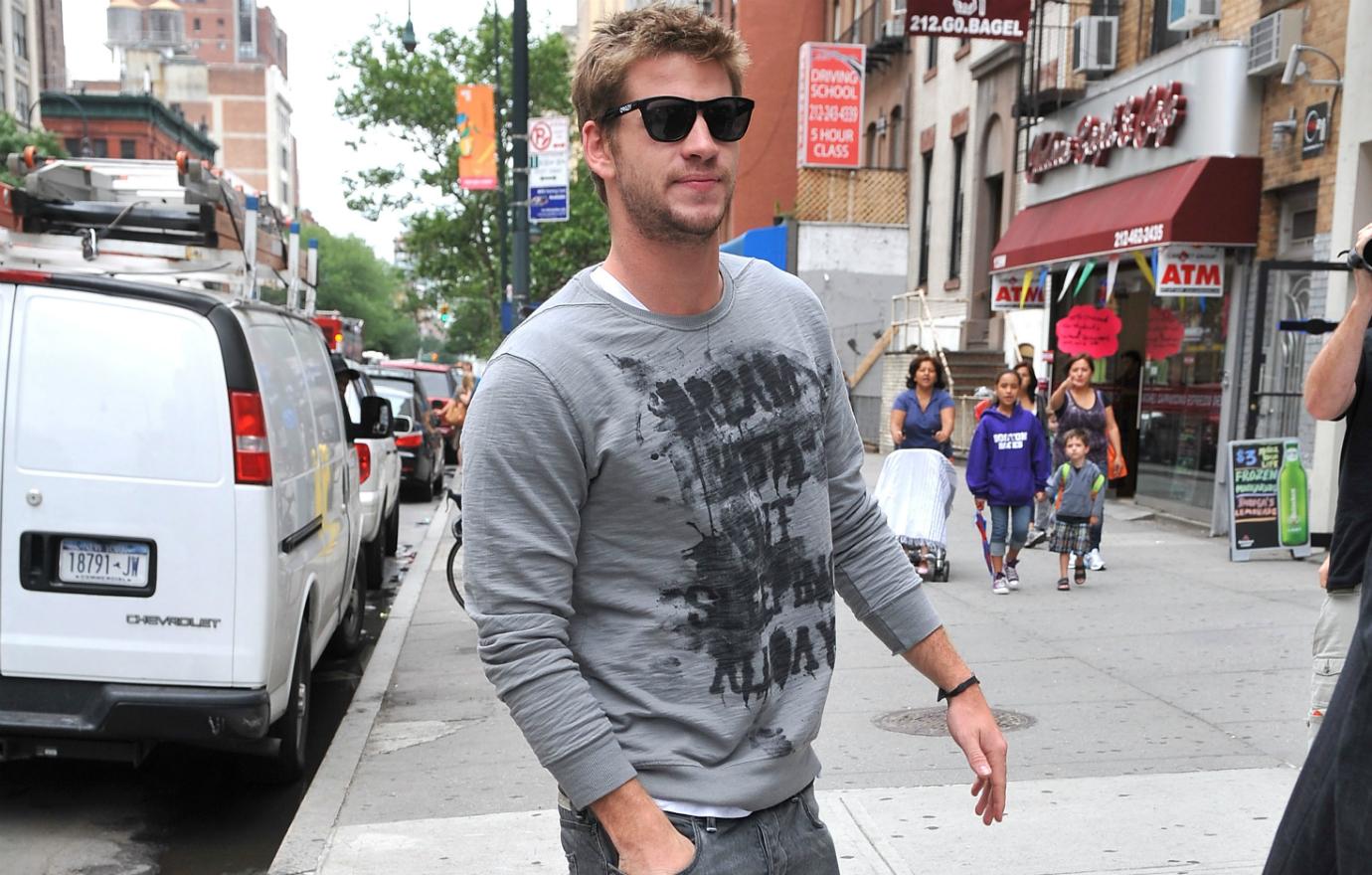 It was reported that Miley and Liam had decided to go their separate ways. Within weeks, they were back on. A quote attributed to a source close to the couple ran in the press, and impeccably described the ups and downs for the pair that would continue through their wedding day. "You never know with Miley and Liam." Basically!
Article continues below advertisement
Throughout 2011: Hollywood Highs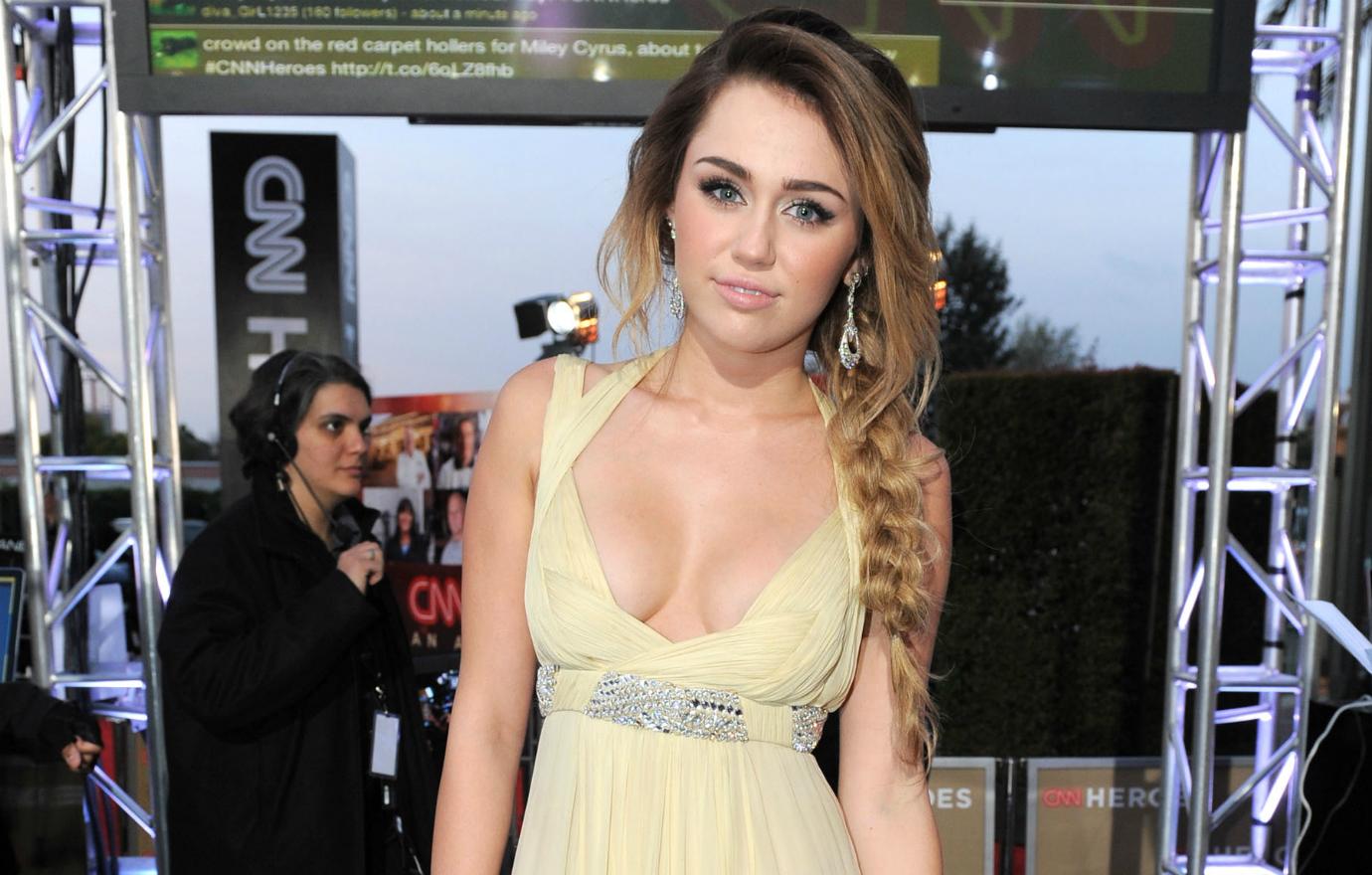 The couple were photographed all over the place as 2011 proved to be a big year for both celebrities. She graduated from Hannah Montana and he started filming the movie franchise that would change his life — The Hunger Games. To close out the year, the lovebirds were photographed sharing lots of PDA on the beach in Hawaii as they took a much-deserved vacation.
Article continues below advertisement
March 2012: Engaged?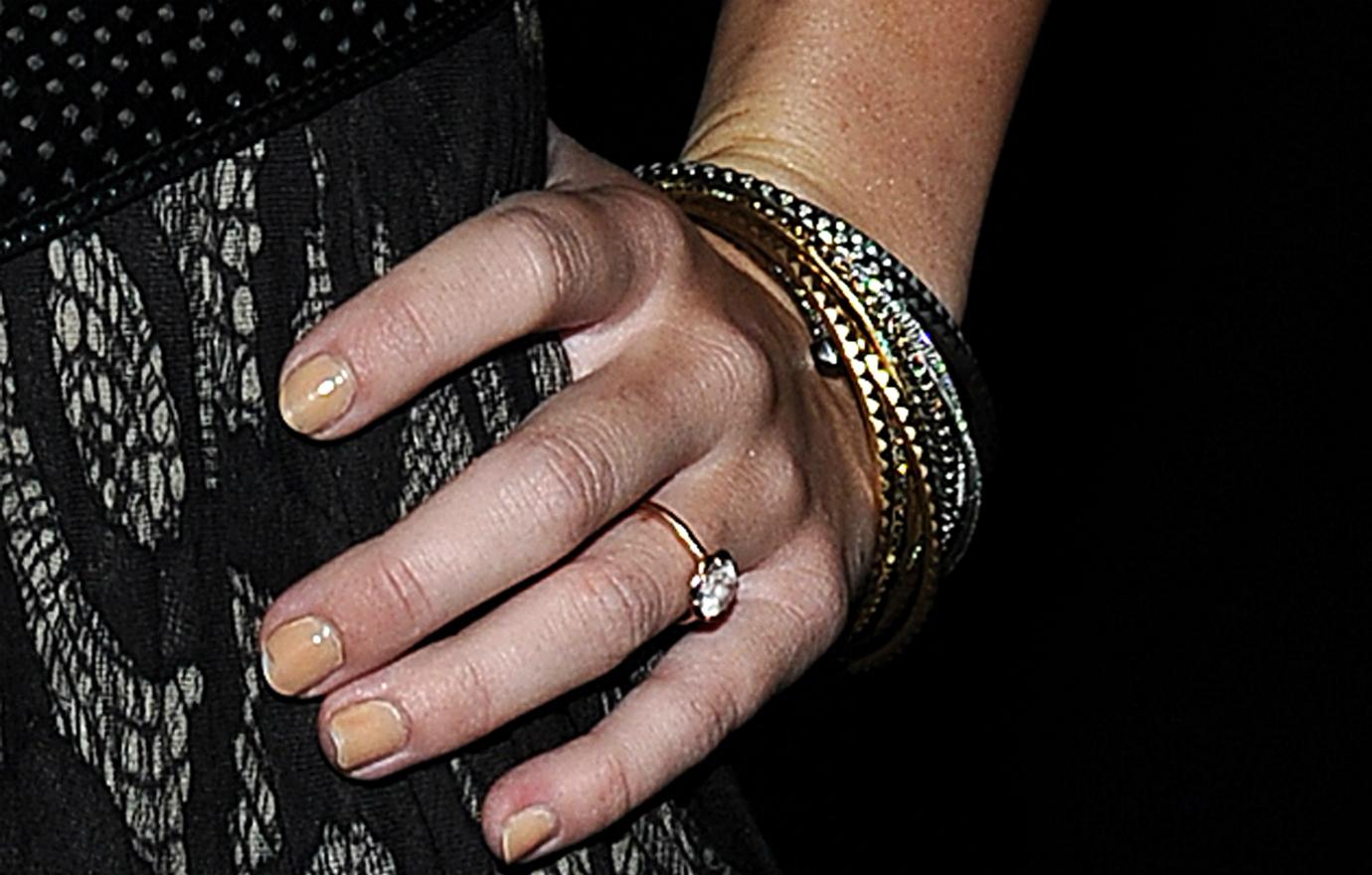 Miley and Liam attended Muhammad Ali's Celebrity Fight Night XIII in Phoenix, Arizona, and social media and celebrity gossip news outlets were sent into a frenzy. Why? Well, when you wear a diamond-looking ring on your ring finger and show up with your beau, people tend to assume that he popped the question. Was Miley engaged? Turns out, they were not engaged … that sparkling gem wasn't even a diamond! "I've worn this same ring on this finger since November!" Miley stated on Twitter. "It's a topaz, people!"
Article continues below advertisement
June 2012: Engaged!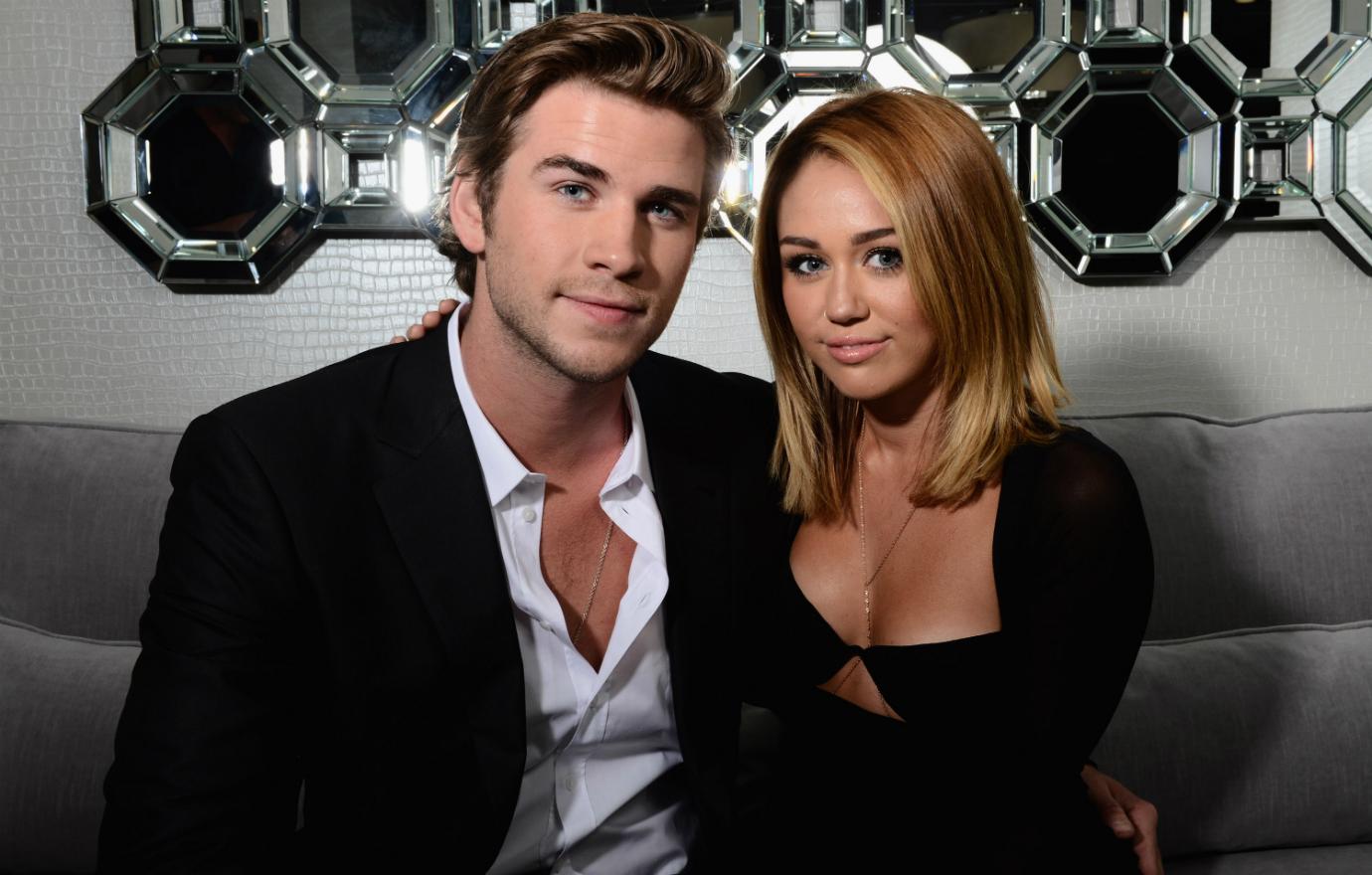 This time the Miley and Liam engagement was real. In a statement released to the press in June of 2012, Miley let the world know that she had found herself a keeper in Liam. "I'm so happy to be engaged and look forward to a life of happiness with Liam," she said in the statement. The 3.5-carat Neil Lane stunner looked pretty awesome on that ring finger … bumping that topaz sparkler to the curb!
Article continues below advertisement
February & March 2013: Cheating Rumors and a Missing Ring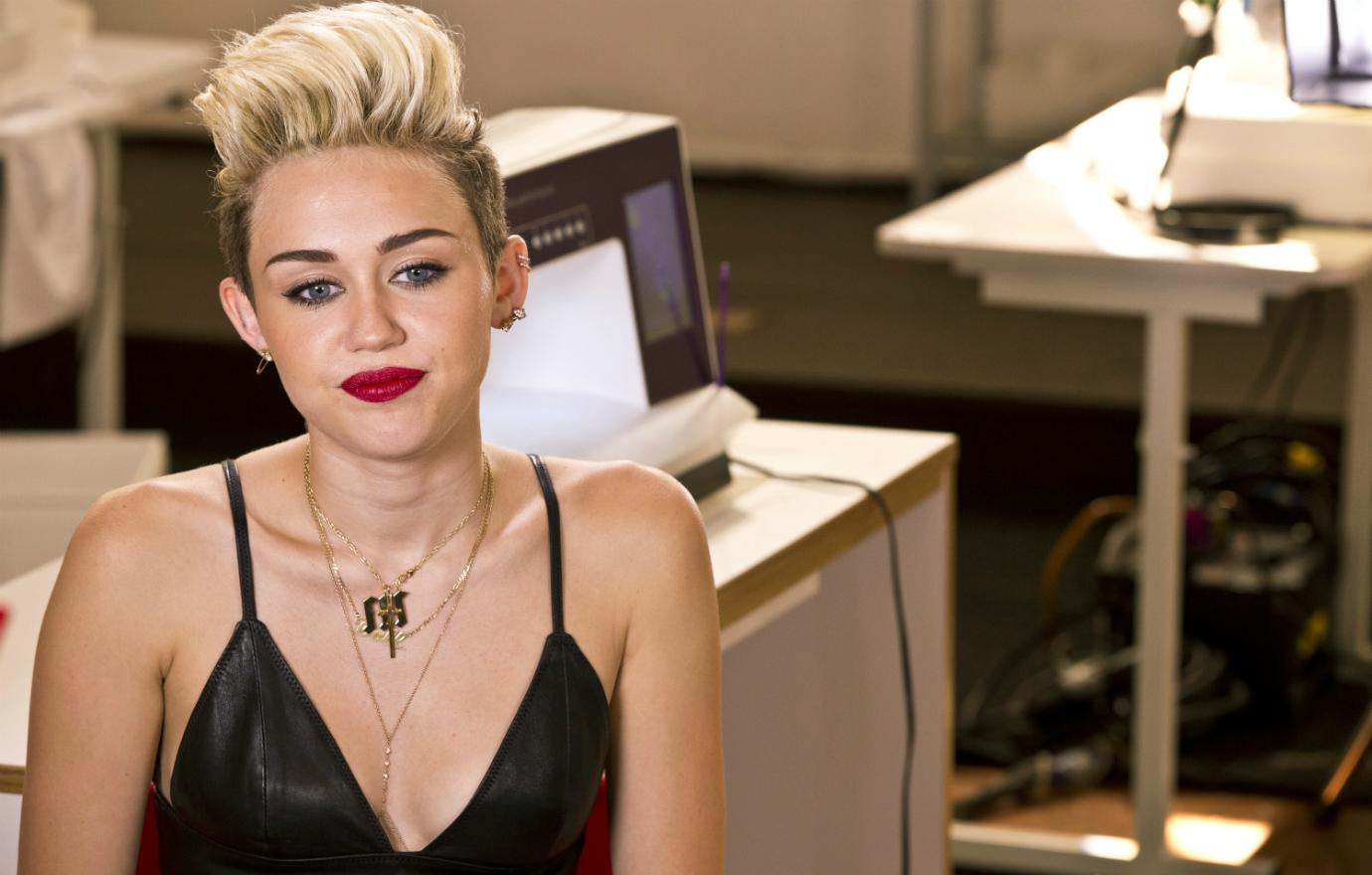 Gossip maestro Perez Hilton reported in February of 2013 that Miley had cheated on Liam with Gossip Girl star Ed Westwick. She immediately took to social media to deny the story, saying she was "in the studio" when the alleged affair took place. Not helping the trouble-in-paradise impression, Miley was spotted out and about sans engagement ring. Miley took to social media to deny the wedding was off and announced she was taking a break from social media.
Article continues below advertisement
April 2013: Wedding Postponed, Still Engaged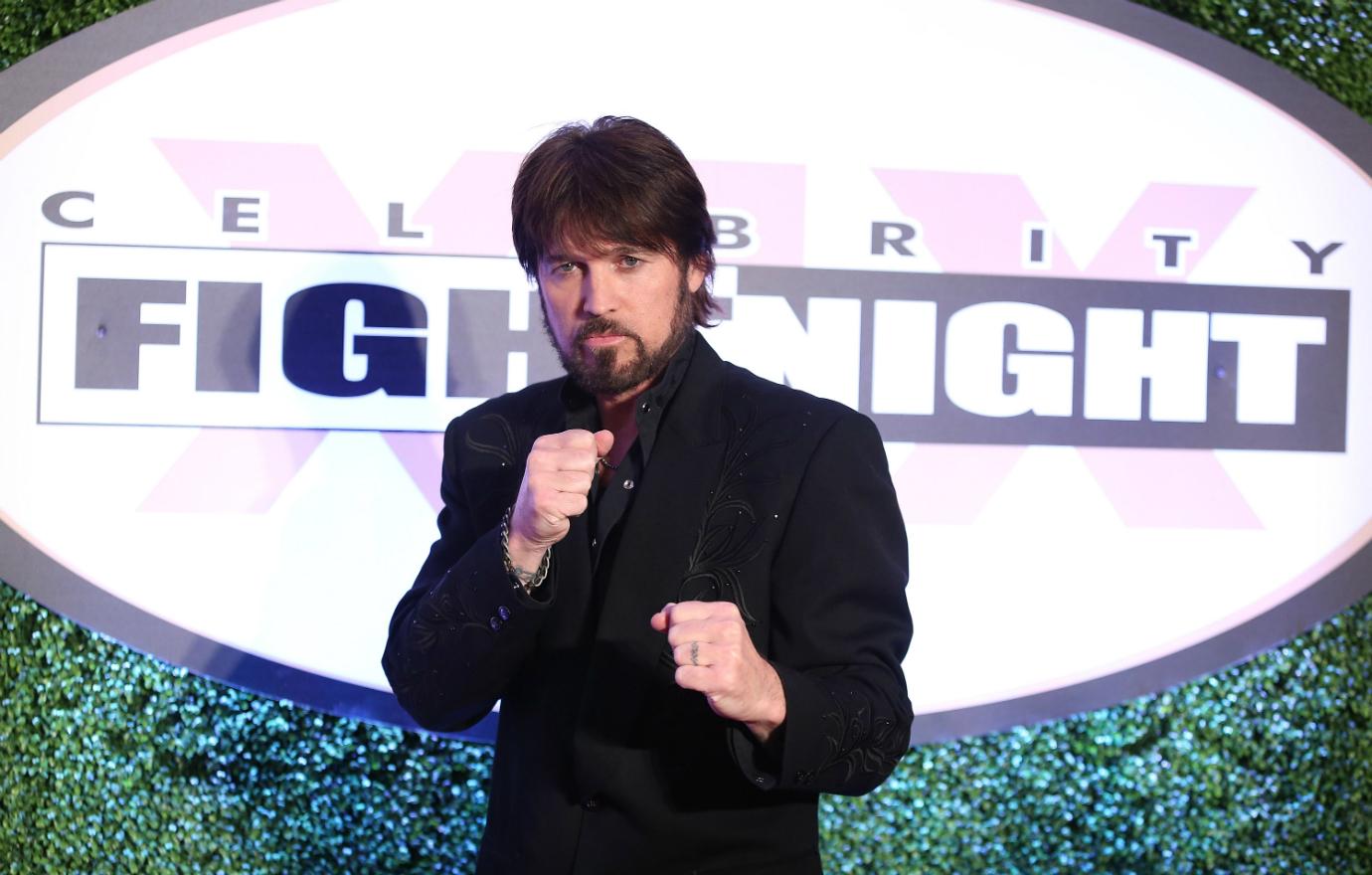 The duo's wedding plans hit a bump. They stressed that they were still engaged but would wait to get married. After all, Miley said, she was merely 19 and he was only 22. Her dad, Billy Ray Cyrus, seemed to shade the entire relationship on Nightline when he stated, "They're young. They're kids. The great news is they're great friends." Oh boy, the "F" word … not a good sign.
Article continues below advertisement
September 2013: Wedding Is Off!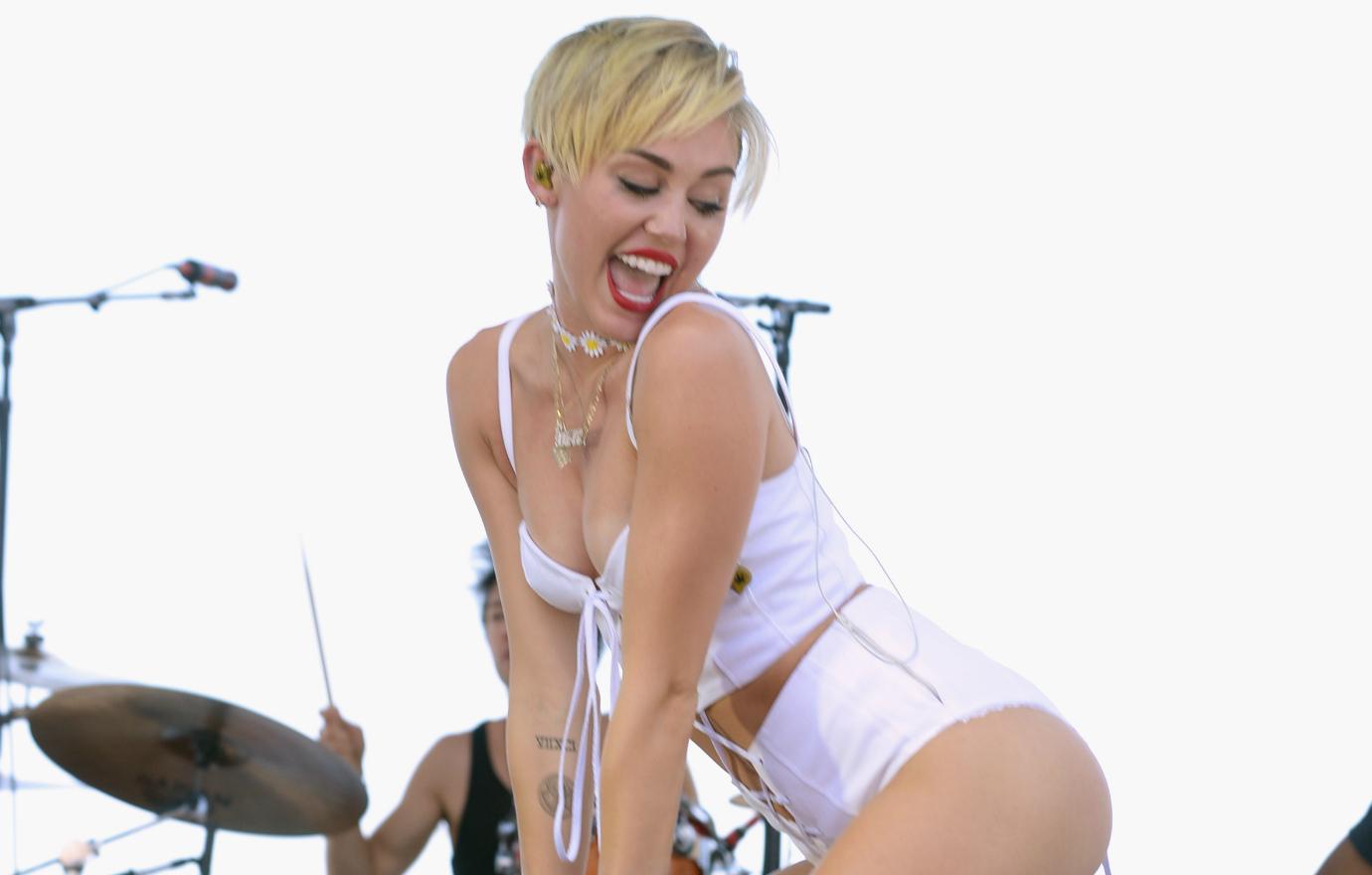 Let's call the whole thing off! Something happened between these two and it wasn't pretty. Miley unfollowed Liam on social media which soon gave way to an official announcement that the pair was done.
Article continues below advertisement
September 2013: Liam Moved On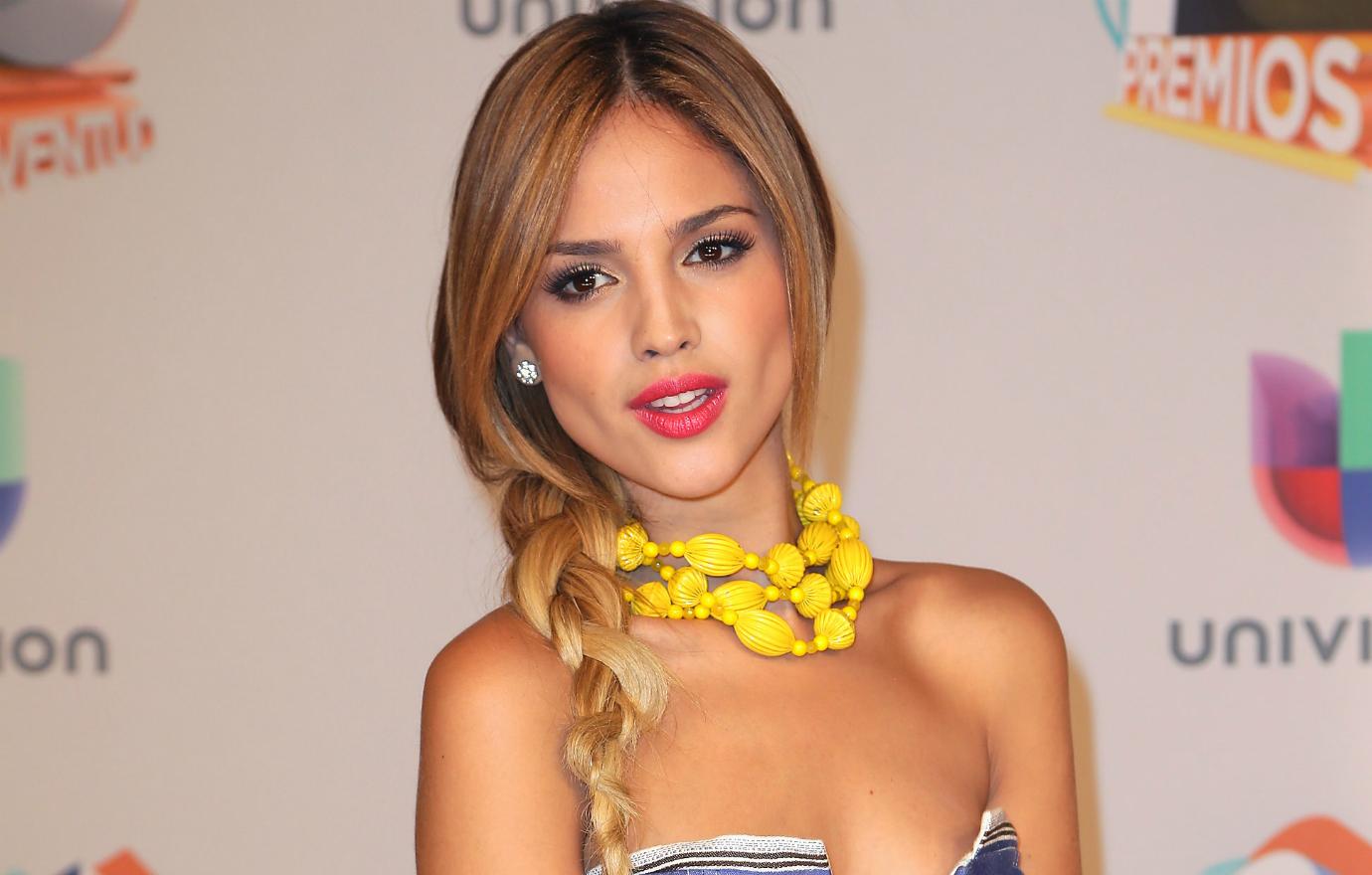 That didn't take long! One day after their relationship was publicly over, Liam was seen smooching Eiza González. Nothing eases a broken heart like someone else's affection.
Article continues below advertisement
September 2013: "Wrecking Ball"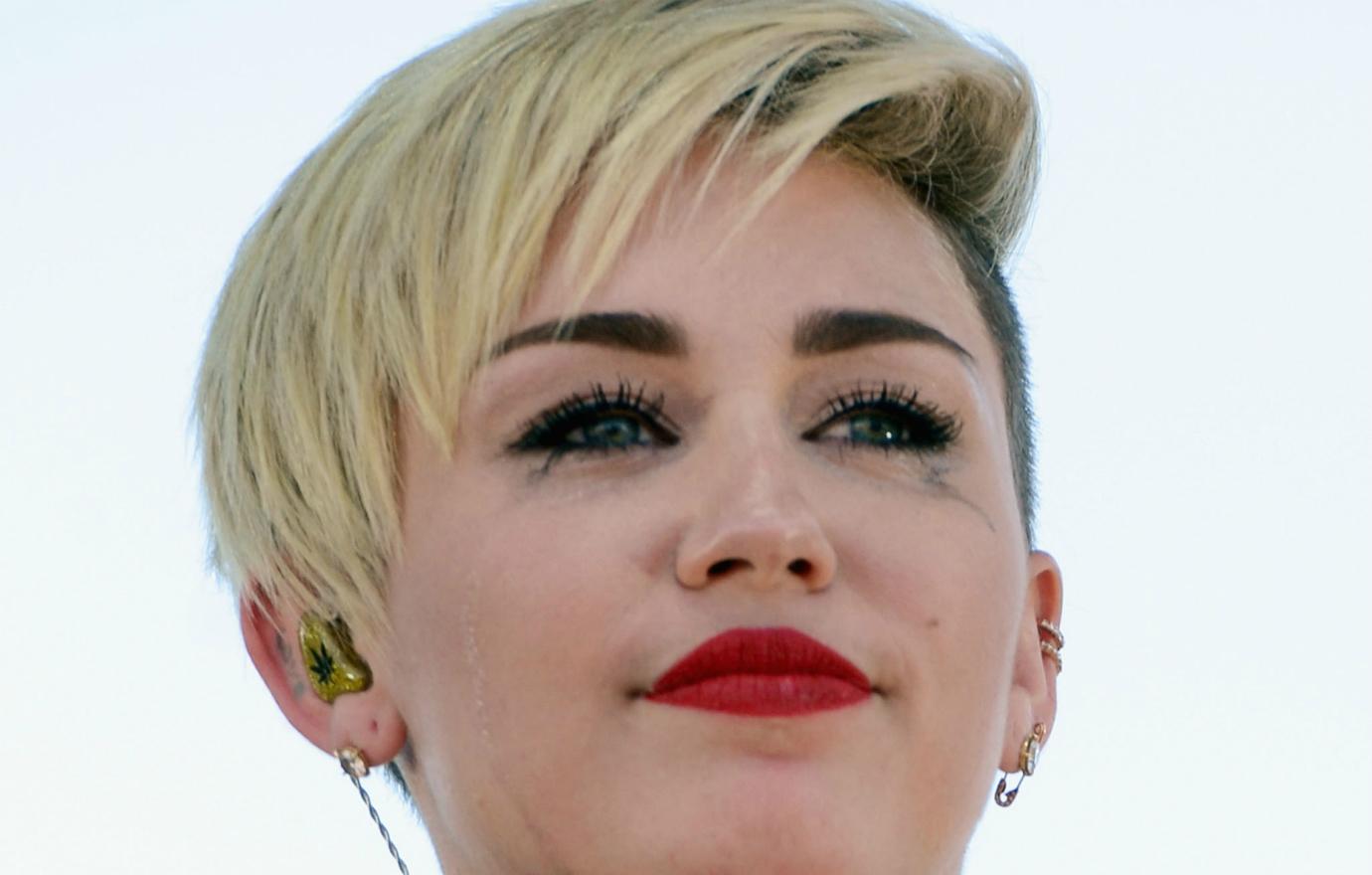 Miley released the track that would be her biggest hit, even to this day, "Wrecking Ball." The song, clearly, was all about Liam, and when performing it at the iHeartRadio Music Festival, it brought her to tears.
Article continues below advertisement
November 2014: Miley Moved On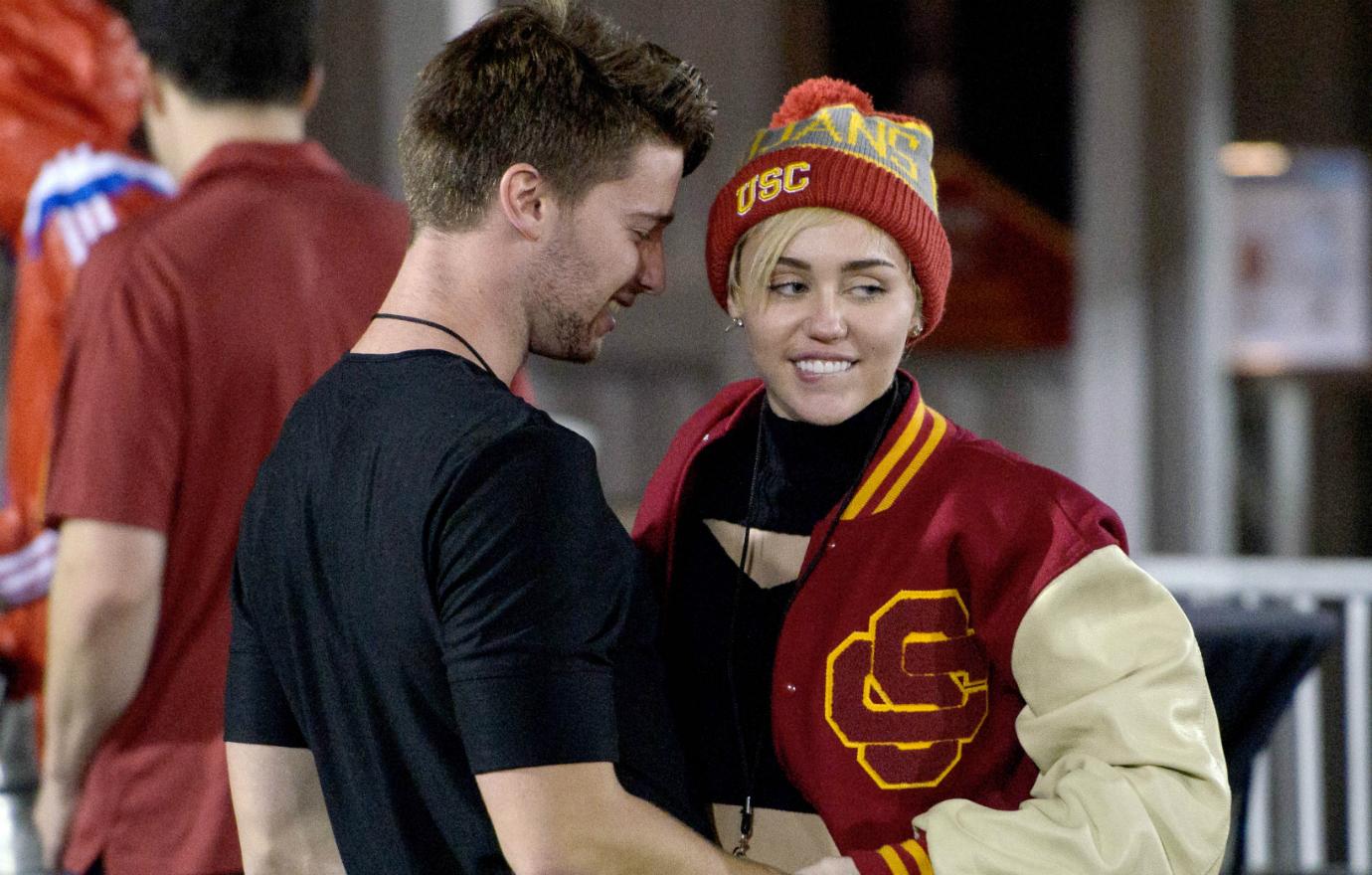 Miley started dating Patrick Schwarzenegger. They made their public "debut" at a football game between University of California, Berkeley and University of Southern California. Miley was decked out in USC gear to support her new guy. The relationship would not last long. By April of 2015, it was over.
Article continues below advertisement
November 2015: Gone to the Dogs
Showing that they could be friends, news came out that Miley helped Liam adopt a dog. Dora the Explorer, as he named her, was the canine that reunited the pair. Some would argue this was the beginning of the romance renaissance that would lead to their wedding.
Article continues below advertisement
January 2016: Down Under
The "friends" started hanging out more, starting with a jaunt to Liam's native Australia for a visit with his family and to attend a music fest. Elsa Pataky, wife of Liam's brother Chris Hemsworth, posted a pic of Miley with the clan at the music fest. Everyone was looking quite chummy. Soon after the Australia visit, Miley was once again wearing her engagement ring. In fact, in October of 2016, she confirmed to Ellen DeGeneres on her show that the two were planning a wedding.
Article continues below advertisement
November 2016: An "Angel"
The pair spent much of 2016 together and showed that a little time off plus some maturity had added up to a much more serious relationship and one that seemed to be ready to stand the test of time. He even took to Instagram and posted a photo of Miley for her birthday, referring to her as his "angel."
Article continues below advertisement
May 2017: Malibu Made It Official
With the release of Miley's latest hit single, "Malibu," the singer took her relationship sonically public once again. He even promoted her album Younger Now on his social media, stating, "check out this little hotties new album!" That's pretty cute.
Article continues below advertisement
October 2017: Red Carpet Ready (Again)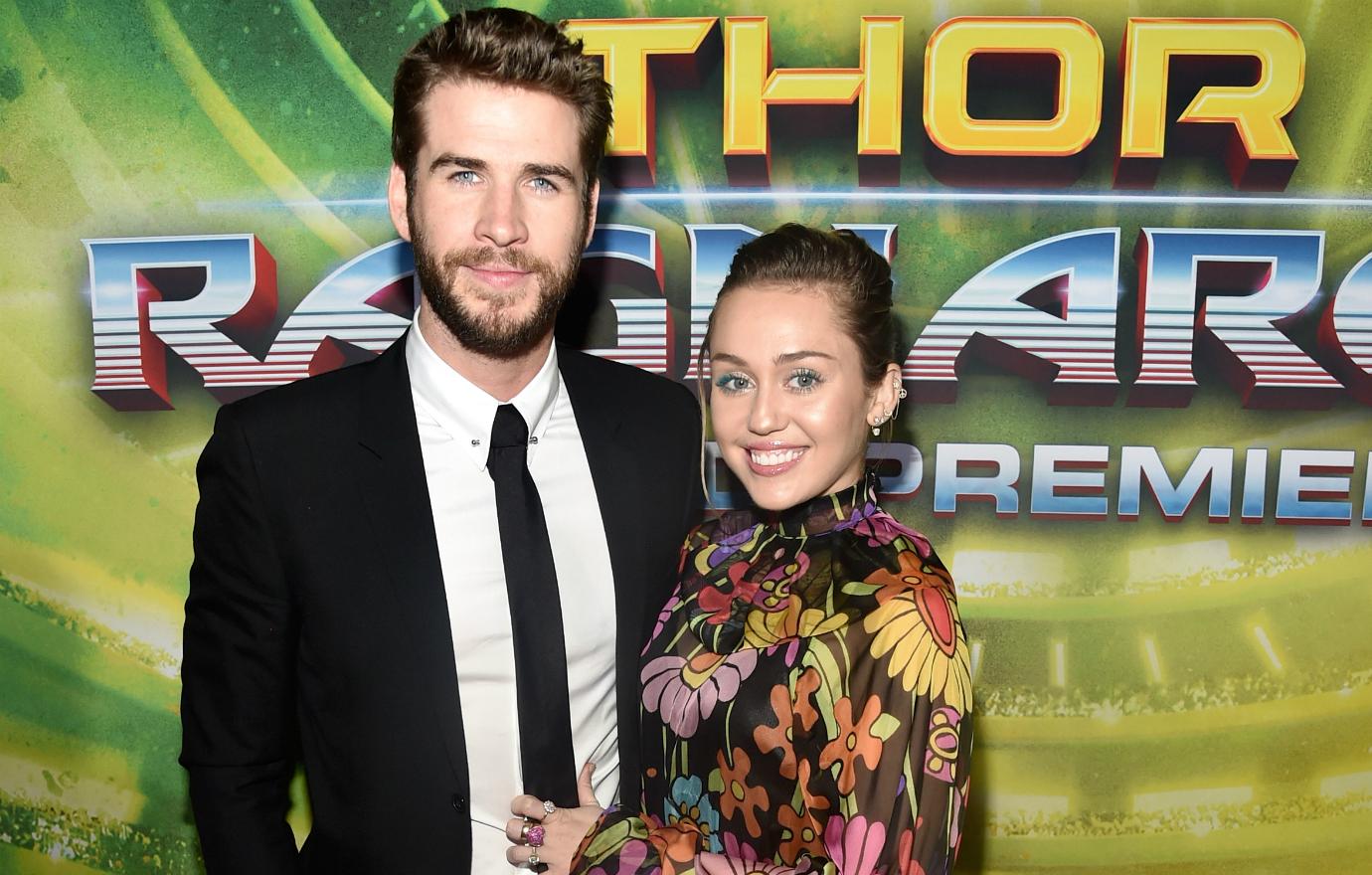 Making their red carpet debut (for a second time), Miley and Liam attended the premiere of brother Chris' latest Thor film, Thor: Ragnarok, and were the picture of blissful happiness.
Article continues below advertisement
November 2017: SNL Got A Two-For-One!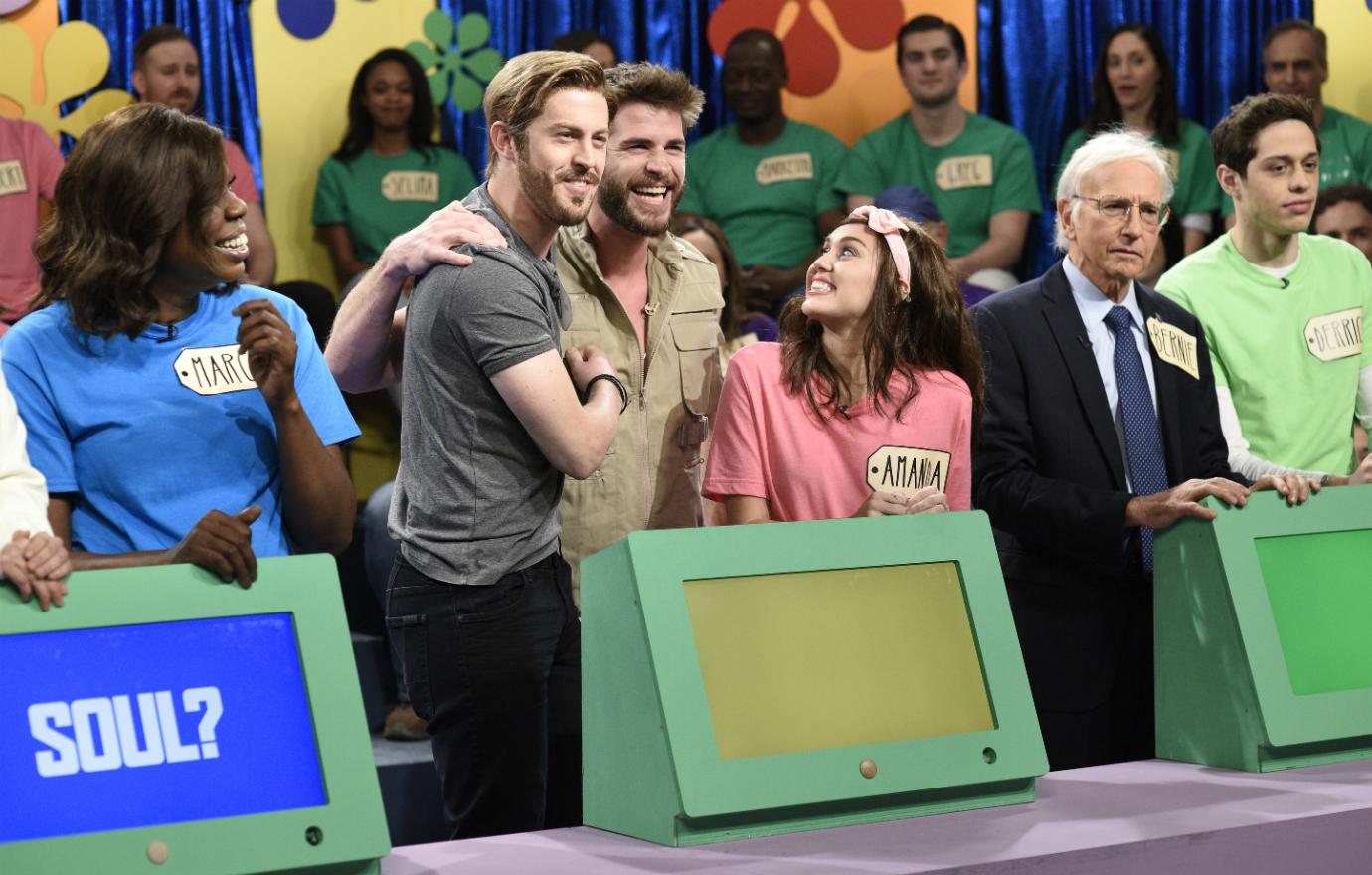 Miley hosted SNL and you knew things were getting real when her fiancé joined the comic mayhem and appeared in a few sketches alongside his main squeeze.
Article continues below advertisement
July 2018: Miley Axed Her Social Media, Trouble Brewing?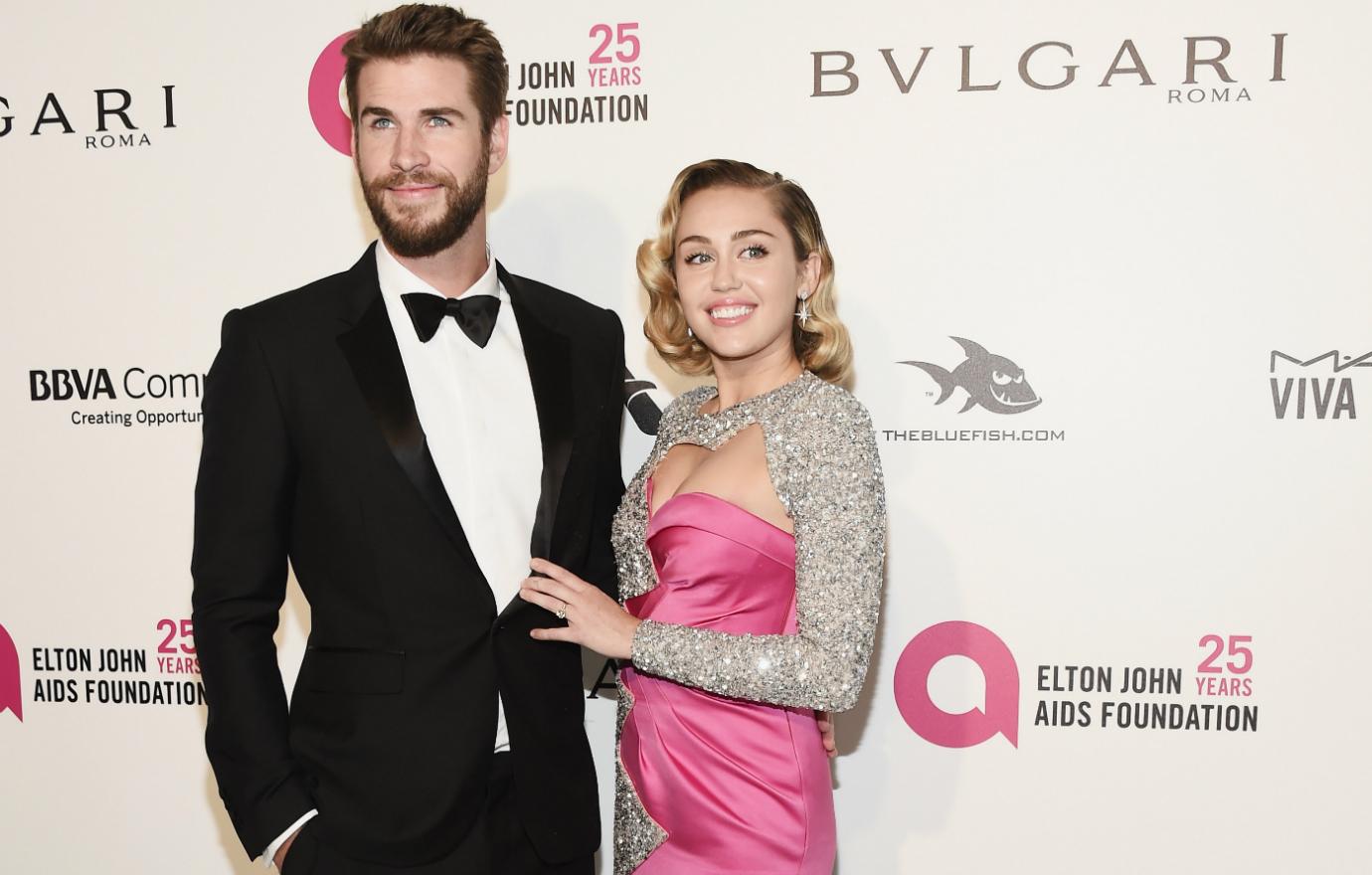 When Miley removed her entire Instagram account, those who followed the couple assumed the worst. They were over again! After all, her unfollowing him several years prior meant they were through. Not so, this time!
Article continues below advertisement
November 2018: Fire Tragedy
The Woolsey wildfire that made headlines in November 2018 directly affected Liam and Miley as the couple's home was destroyed. Liam posted a picture of what was left of their home. Amongst all the destruction, a sign featuring the word "love" remained. It was a telling image.
Article continues below advertisement
December 2018: Miley's Married!
Article continues below advertisement
August 2019: Splitsville