PHOTOS
Demi Lovato Celebrates Return To The Stage After Emotional Grammys Performance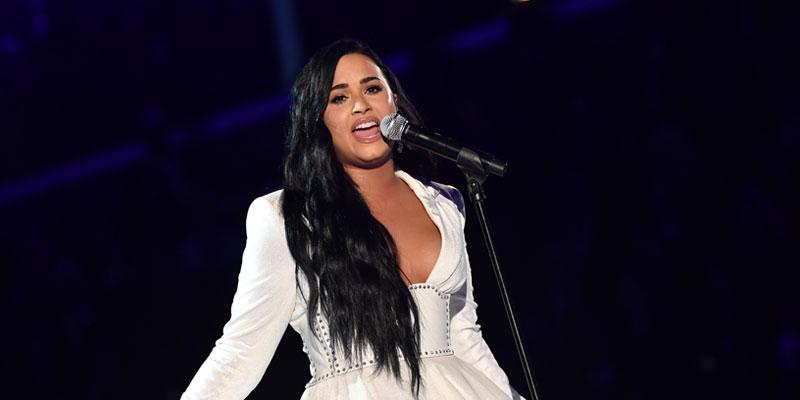 Demi Lovato is thrilled to be back performing. On January 26, the "Confident" singer made her return to the stage at the 2020 Grammy Awards. Demi, 27, took to Instagram the next day to celebrate her big moment and reflected on the emotional night. Her performance was the first since her 2018 overdose.
Article continues below advertisement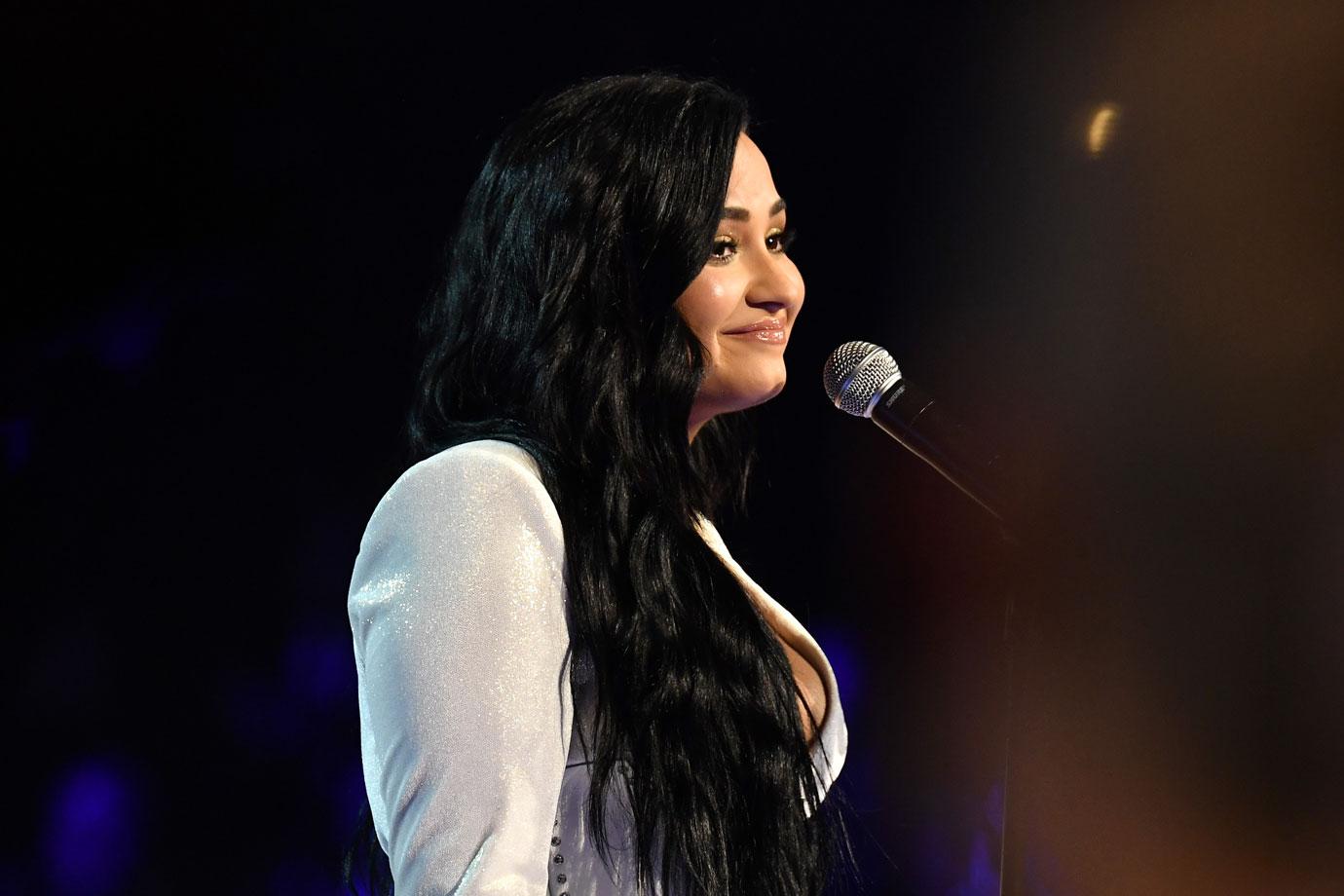 "What an unbelievable night," Demi wrote on Instagram underneath a picture of her performing her new song on January 26. "My first time back on stage in almost two years. So emotional for me. Thank you all for the love, support and for sharing this moment with me. I love you all."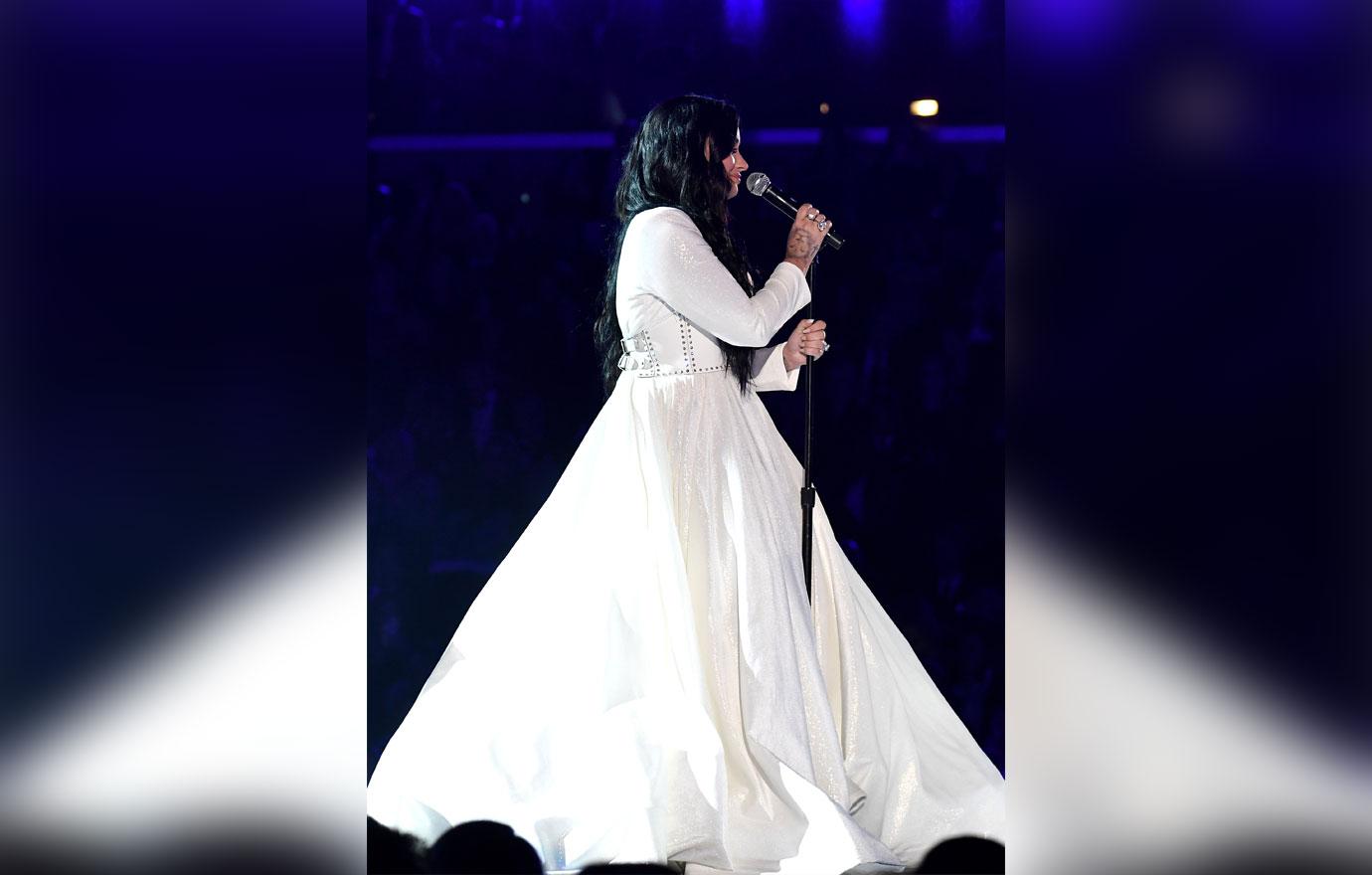 Famous friends flocked to the comment section to congratulate Demi. "No words. So proud of you," manager Scooter Braun wrote. "Beautiful," Kate Hudson replied. "Your performance brought me to tears! I am so blown away by your vulnerability & that was so gorgeous," Arrow actor Colton Haynes added.
Article continues below advertisement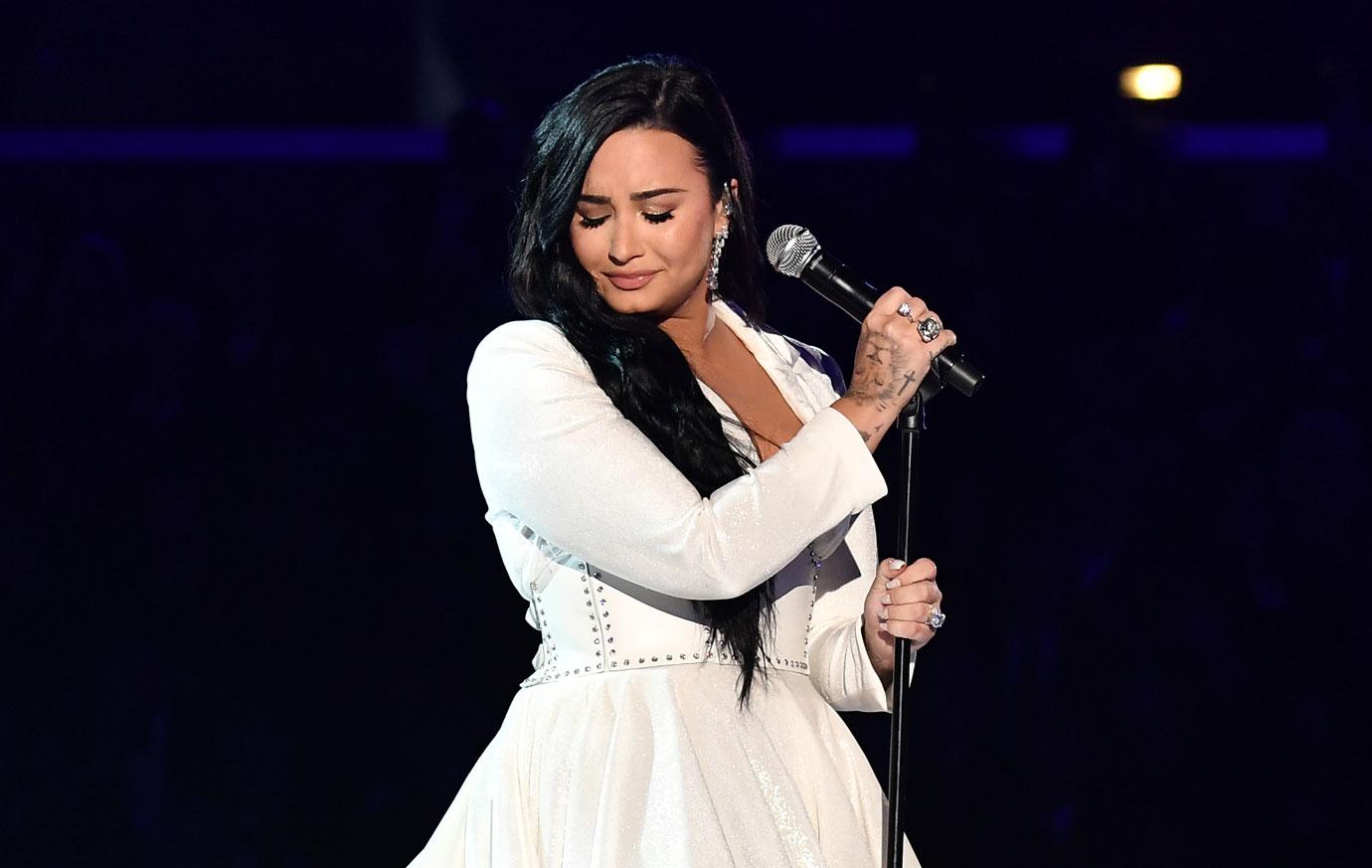 Selena Gomez, a fellow Disney Channel and Barney alum, praised Demi for her performance. "I wish there were words to describe how beautiful, inspirational and DESERVED this moment was. Demi I'm so happy for you. Thank you for your courage and bravery," Selena, 27, gushed on her Instagram Story.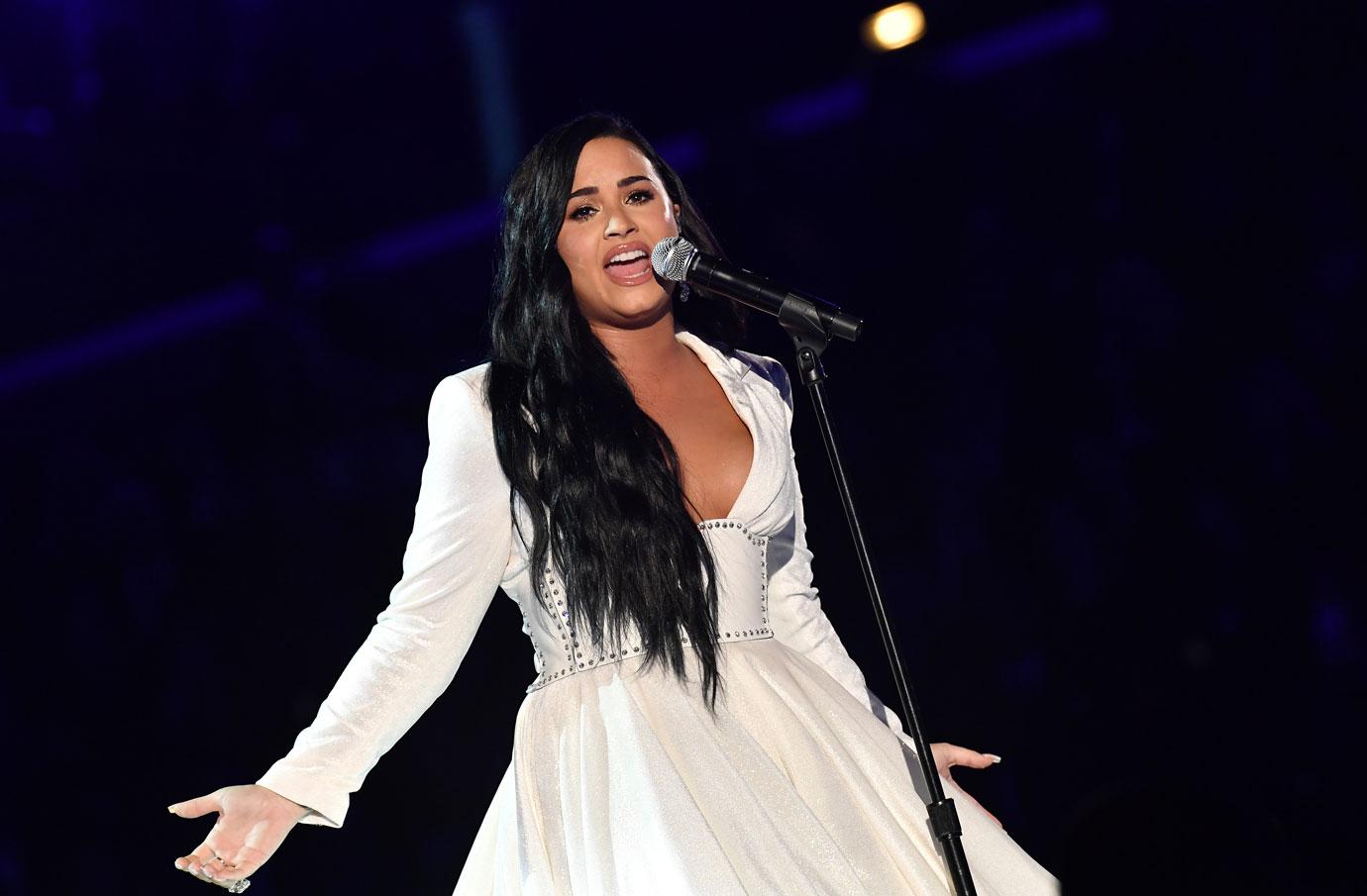 The Camp Rock actress was hospitalized in July 2018 after an apparent heroin overdose. She subsequently went to rehab, and left the mental health facility later that year. Throughout her journey to sobriety, she has been very outspoken.
Article continues below advertisement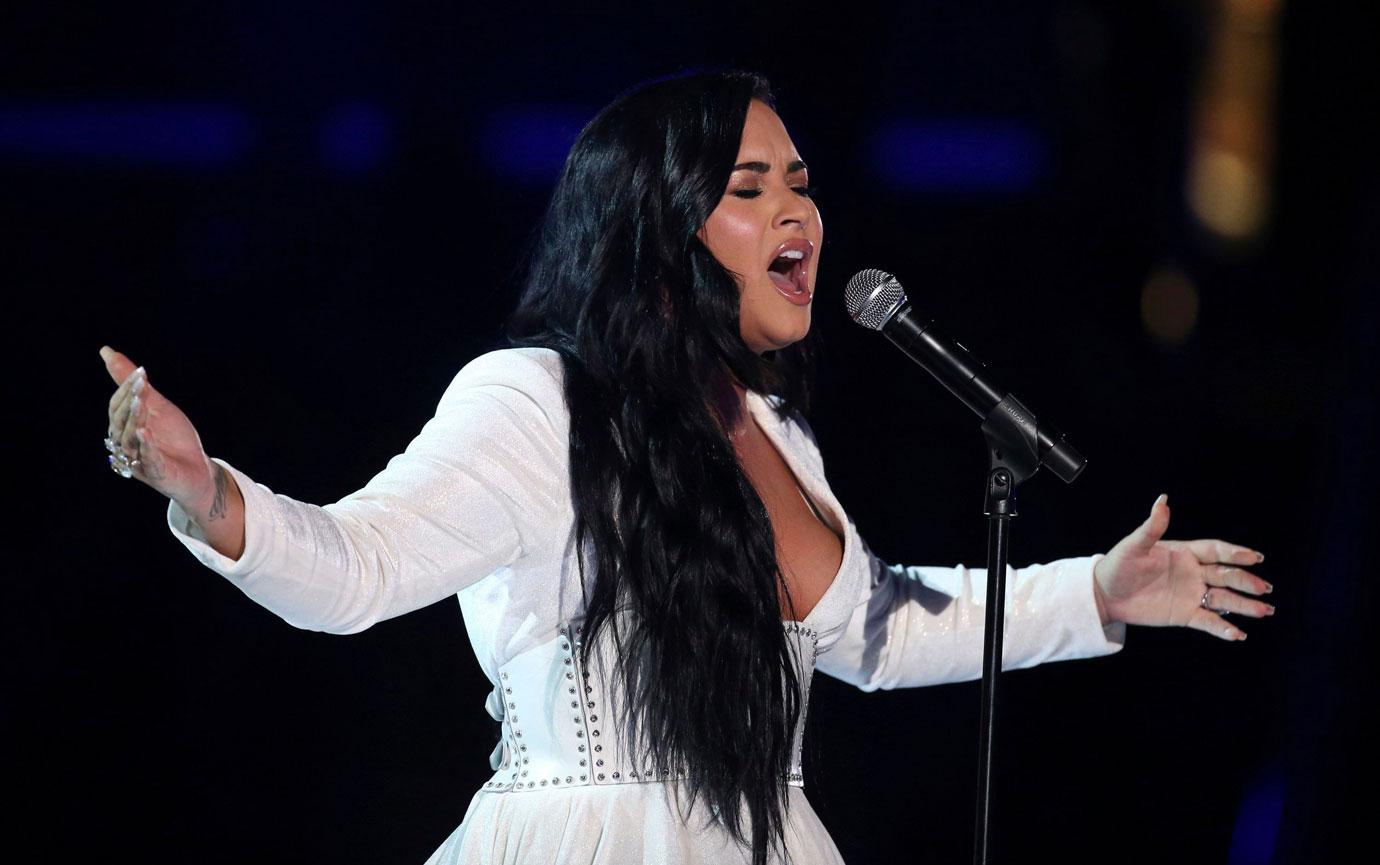 Demi told Zane Lowe during a recent New Music Daily podcast episode about the song "Anyone." She explained that she wrote it four days "before everything happened." "The lyrics took on a totally different meaning. At the time when I was recording it, I almost listened back and hear these lyrics as a cry for help," she said.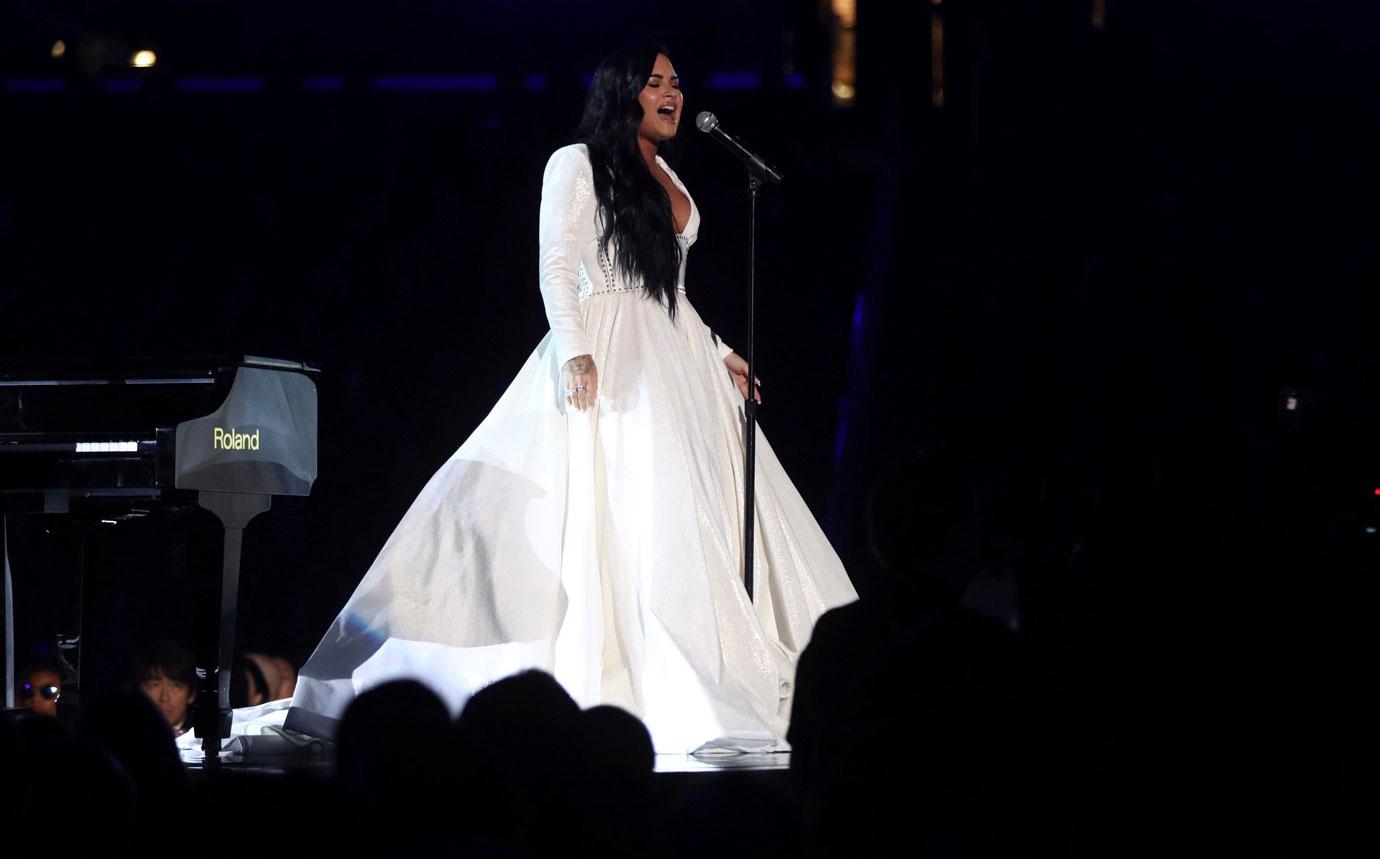 The "Sorry Not Sorry" singer continued, "And you kind of listen back to it and you kind of think, how did nobody listened to this song and think, 'Let's help this girl.' You know what I'm saying? Because, and I even think that I was recording it in a state of mind where I felt like I was okay, but clearly I wasn't. And I even listened back to it and I'm like, 'Gosh, I wish I could go back in time and help that version of myself.'"
Article continues below advertisement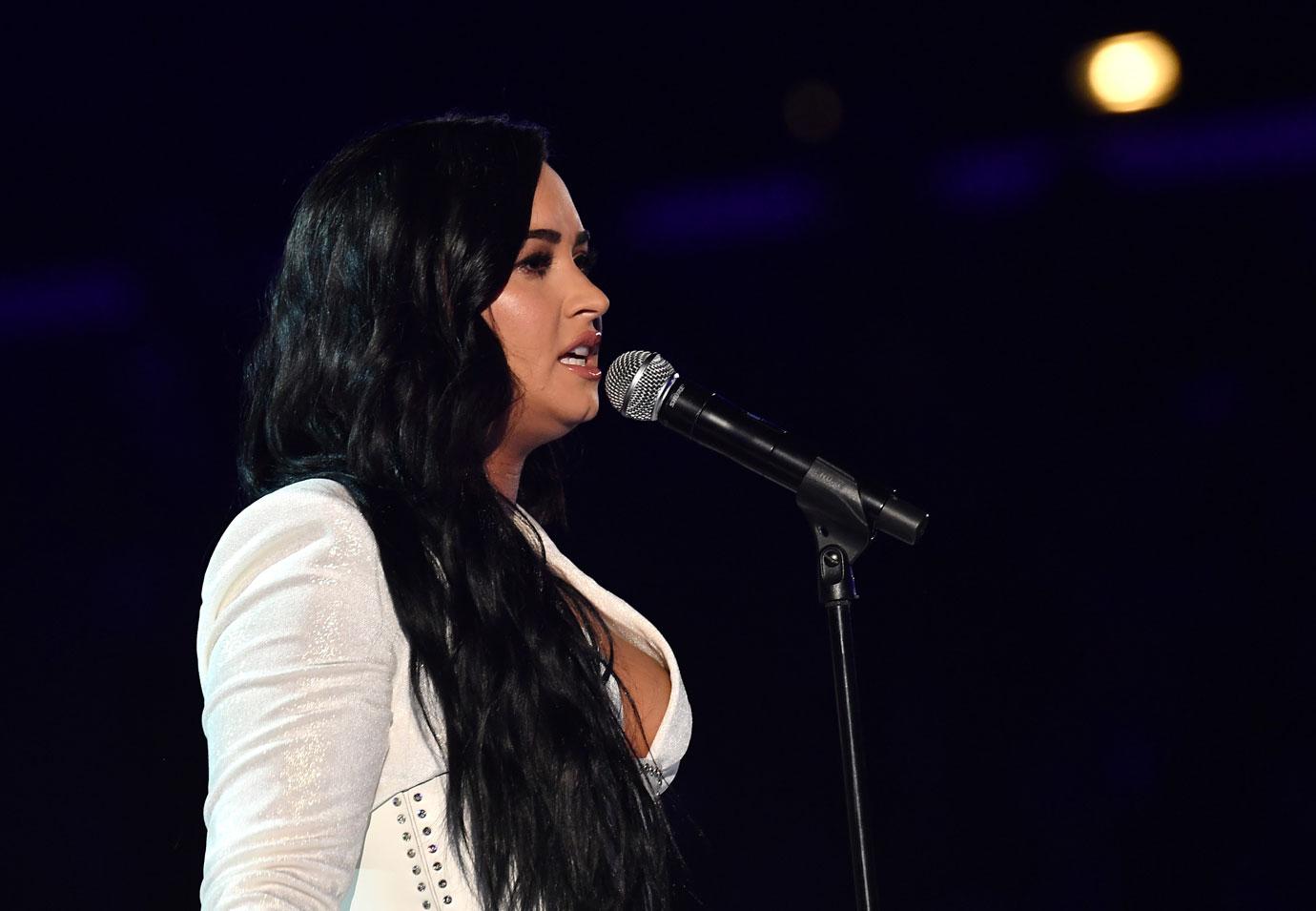 After teasing her fans about new tunes, Demi is expected to release an album early 2020, according to Page Six. She is also slated to sing the National Anthem at the Super Bowl in Miami on February 2.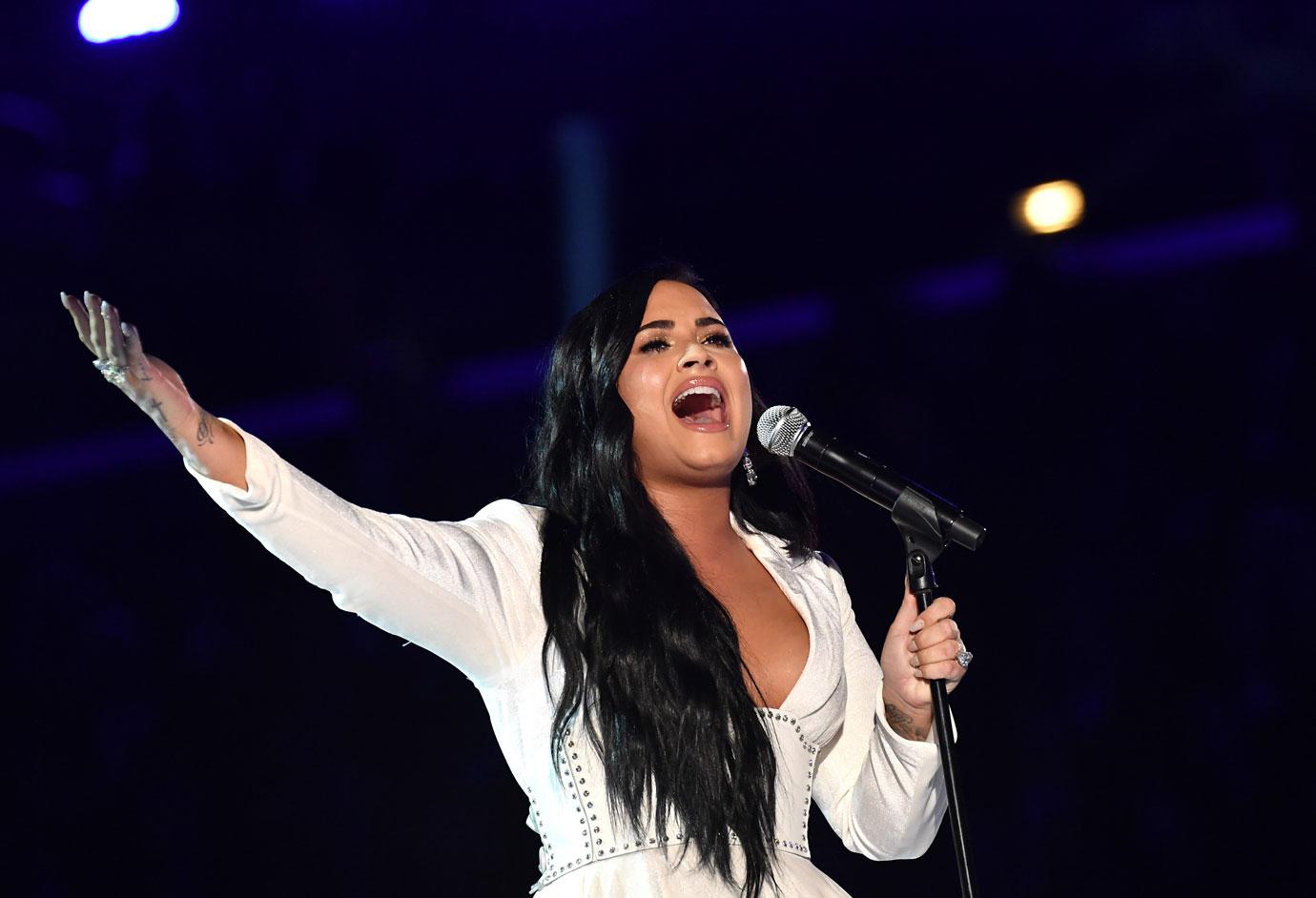 What did you think of Demi's Grammy performance? Sound off in the comments below!