PHOTOS
January Jones & Nick Viall Are Dating! Is This Their 1st Photo As A Couple?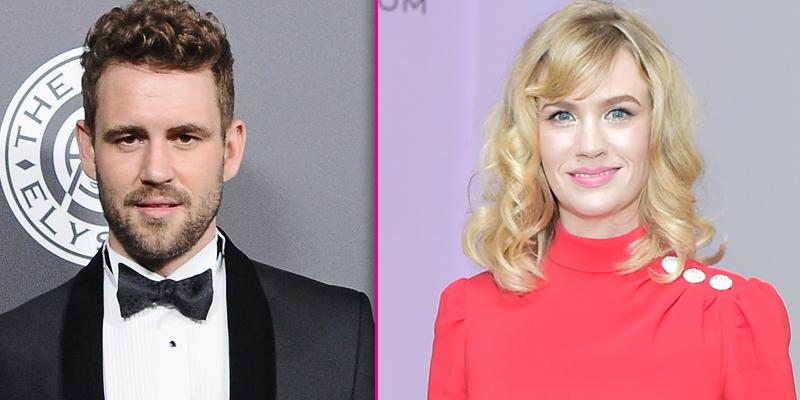 Article continues below advertisement
"They've been dating for about two months," said a source. "She went on The Late Show in mid-November and said Nick had reached out to her and tried to get her to lip-sync battle with him. She declined, but then he asked her out to a drink and she accepted. They've been seeing each other since." (When shooting your shot actually works out)
Article continues below advertisement
Most recently, January celebrated her 40th birthday with her new beau. There even seems to be a photo of Nick partying it up with January and her former Mad Men co-stars.
The actress' friend, Jaimie King, shared this pic of January with her birthday cake in hand and a guy who looks a lot like Nick standing on the side. (Peep the plaid, and perfectly groomed hair. #ItsTotallyNick)
Article continues below advertisement
Here's Nick in what looks to be same plaid shirt just days before January's birthday.
January previously told James Corden back in November, "You don't know if you like Nick or if he's a scumbag, but that's why I'm attracted to him, maybe." This should be interesting!
Do you think January and Nick make a cute couple? Sound off in the comments!