PHOTOS
Watch! Jeannie Mai Gives Fans An Inside Look At Her Workout Routine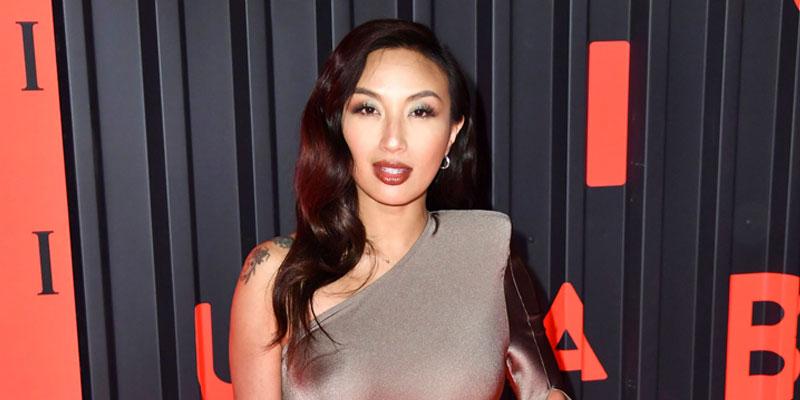 Jeannie Mai gave fans an inside look at her workout routine in a new Instagram video on Friday, February 28. The TV personality had someone film her as she did various exercises in her home gym, and she urged her followers to commit themselves to their own regime.
Article continues below advertisement
"I don't know who needs to hear this, but get outta your head," she captioned the clip. Jeannie, 41, looked fit and fabulous in an orange workout ensemble as she lifted weights, did squats and push-ups, and ran up her stairs holding heavy dumbbells. "Look at those cut arms! This is exactly what I needed to see today to hit the gym," one fan wrote in the comments section of her post. "Please share more workout videos! You are in such amazing shape and I'd love some pointers," another person added.
Article continues below advertisement
"Stop. You know what? We're not butting heads. I think it's very, very important especially at a table with diverse women to very clearly delineate the difference between having a difference in opinion than butting heads. You'll know when I'm butting heads because when I butt heads, it's only going to be one head standing. As you can see, there's still two," Amanda said while giving Jeannie a hug.
Article continues below advertisement
"When Jeezy and I were in Fashion Week recently and there were pictures posted, I saw blog comments. One was, 'Don't catch that corona, Jeezy' and 'Oh, she got that corona.' And that's so hurtful because there are people that are actually dying from this. There are schools that are considering to quarantine Asian kids because they just want to keep it safe. Yes, guys. So I just want to say that we know misinformation coupled with fear leads to xenophobia," she said on the February 12 episode of The Real.
Article continues below advertisement
What do you think of Jeannie's workout routine? Sound off in the comments below!