PHOTOS
Jessica Simpson Shares Adorable Photo Of Daughter Birdie Celebrating Her First Super Bowl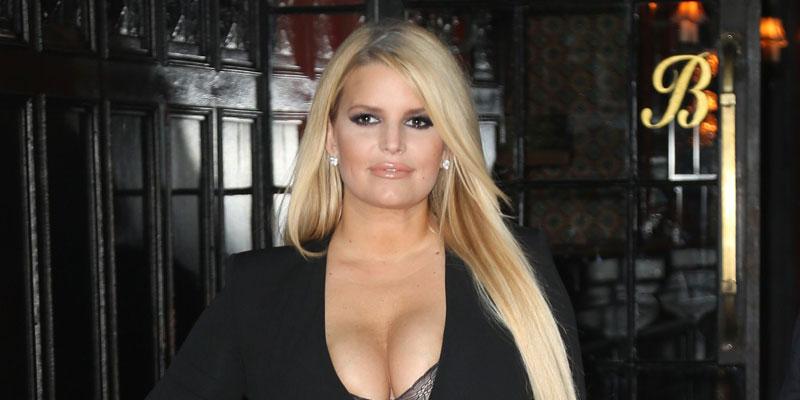 Jessica Simpson shared an adorable photo of daughter Birdie Mae celebrating her first Super Bowl on Sunday, February 3. The fashion mogul dressed her baby girl in leopard pants, a San Francisco 49ers shirt, and a headband for football's biggest game of the season.
Article continues below advertisement
"Someone is ready for her first Super Bowl," Jessica, 39, captioned the snapshot. "I can't with these dimples," one fan wrote in the comments section of the post. "Oh my gosh! She looks just like you," another person added. "Omg I forgot her daddy was a 49er! Adorable!!!" a third fan noted.
Jessica's husband Eric Johnson was drafted by the San Francisco 49ers in the seventh round of the 2001 NFL draft. He played for the team until 2006 before signing a one year contract with the New Orleans Saints in 2007. On July 31, 2008, the Saints released him and he retired from the NFL.
Article continues below advertisement
Jessica and Eric began dating in May 2010 and announced their engagement that November. They tied the knot at the San Ysidro Ranch in Montecito, California on July 5, 2014 and have since welcomed three children together.
Jessica opened up about her addiction to alcohol and diet pills in her new memoir Open Book. She revealed that she has been sober since November 2017, after using drinking to mask the pain of being sexually abused as a child. "I was killing myself with all the drinking and pills. Giving up the alcohol was easy. I was mad at that bottle. At how it allowed me to stay complacent and numb," she wrote.
Article continues below advertisement
The Texas native went into further detail about her battle with alcoholism on the Today show. "I completely didn't recognize myself. I would say it openly to everyone. 'I know. I know, I'll stop soon. I'll cut back.' For me to cut back, like I'm an all or nothing girl, and so I didn't know it was a problem until it was," she explained.
Article continues below advertisement
What do you think of Jessica's adorable photo of Birdie? Sound off in the comments below!