PHOTOS
Joe Giudice Gets Back To Work Remodeling Homes In Italy — 'Ready To Get My Hands Dirty'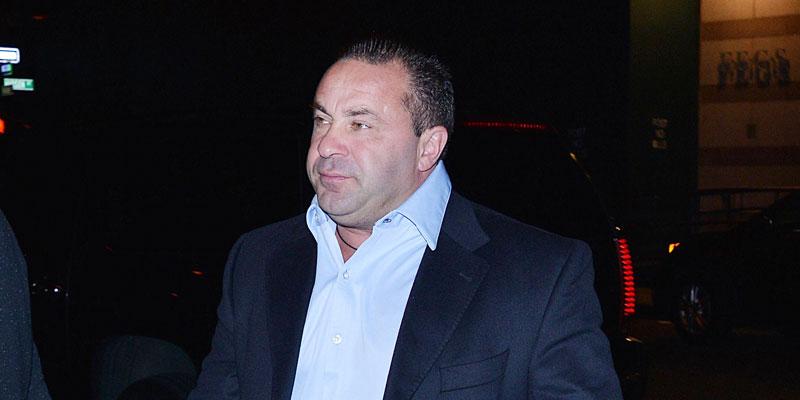 Joe Giudice is back in the workforce! The Real Housewives of New Jersey alum revealed he's getting back into construction and remodeling homes on Instagram on Thursday, January 16. The reality star moved to the town of Salerno in Italy following his deportation and release from ICE custody in October 2019. He has been busy setting up his new life abroad, and he expressed his excitement to get started on the projects in a video he filmed for his followers.
Article continues below advertisement
"Doing what I do best !!! I'm excited to expand and add my expertise and continue to provide best possible solutions for the remodeling needs here in Italy. I will add the modern ever-advancing industry learned in America without straying from the Italian values founded on. My dedication and goal is to build lifelong relationships with my new community," he captioned the video.
Article continues below advertisement
"Don't fall in! Whatever happens in our future, remember we were friends to begin with. We will always stay strong. It's not distance that breaks a couple it's actions! I'm growing and learning more from today's generation. Egocentrism was thing in baby boomer and gen x era. Now, millennials believe in joint effort not separating roles. Not that I didn't love my era I see the ego thing got in my way like a trap. One bedroom is good today, simplicity, girls and family first, and actions speak louder than a car or big things," he wrote.
Article continues below advertisement
"Today started out, beautiful day with my daughters but Joe always gets the girls to go against me. It hurts me tremendously. There should be no sides taken!" Teresa said in a confessional. In another scene, Teresa told costar Dolores Catania that she felt her childrens' loyalty to Joe was unfair. "My kids, they take Joe's side. Here I am busting my a** doing everything and then it's like, he's the greatest thing that walked the earth!" she said.
Article continues below advertisement
What do you think of Joe's new job? Sound off in the comments below!