PHOTOS
Justin Bieber Sends His Love To China & Makes Donation To Help Fight The Coronavirus After Getting Banned From The Country In 2017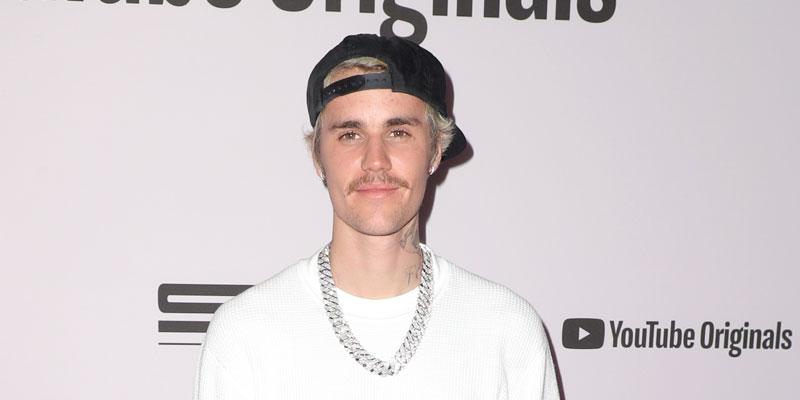 Justin Bieber took to Instagram on Thursday, February 13 to send his love to China amid the coronavirus outbreak. He also revealed that he donated money to help fight the disease, which has sickened tens of thousands across the globe and killed more than 1000 people.
Article continues below advertisement
"What's going on China, Justin Bieber here. I just wanted to say I know it's a very scary time in your country right now, but my prayers and support go out to you guys. You guys are amazing," Justin said in a video.
"Watching the news I couldn't imagine how scary it would be if a new disease was affecting my wife and my family and friends. China we stand with you as a collective humanity and have made a donation to support. Whether it be this or the fires of Australia we all need to be there for each other. Shout out to my friend @kriswu for the conversation," the "Yummy" crooner captioned the clip.
Article continues below advertisement
"This is why we love you Justin. You are trying to make the world a better place and you have a heart of gold," one fan wrote in the comments section of his post. "Wow finally someone addressing the big problem over in China ... haven't seen anything but jokes," another person added. "Just like that Justin Bieber just canceled the coronavirus," a third fan joked.
Ironically, Justin was banned from China in 2017 by the Beijing Municipal Bureau of Culture. "Justin Bieber is a gifted singer, but he is also a controversial young foreign singer. In order to maintain order in the Chinese market and purify the Chinese performance environment, it is not suitable to bring in badly behaved entertainers. We hope that as Justin Bieber matures, he can continue to improve his own words and actions, and truly become a singer beloved by the public," a statement from the bureau read.
Article continues below advertisement
Justin's concern for the health of others comes on the heels of his announcement that he has been diagnosed with Lyme disease. "While a lot of people kept saying Justin Bieber looks like s**t, on meth etc. they failed to realize I've been recently diagnosed with Lyme disease, not only that but had a serious case of chronic mono which affected my skin, brain function, energy, and overall health. These things will be explained further in a docu series I'm putting on YouTube shortly ... you can learn all that I've been battling and OVERCOMING!! It's been a rough couple years but getting the right treatment that will help treat this so far incurable disease and I will be back and better than ever NO CAP," he wrote on Instagram on Wednesday, January 8.
Article continues below advertisement
"It was months of me being a new wife trying to help him figure out what was wrong and what was going on. Now he's perfectly healthy. But going through that and then trying to be like, 'So where does our wedding fit into this?' didn't feel like the vibe at all. We went straight into figuring out the hard stuff. Because you never know what can happen with someone's health. When you don't know what's happening, it's really scary," she said.