PHOTOS
Kevin Hart Gives An Update On His Recovery After Car Crash & Back Surgery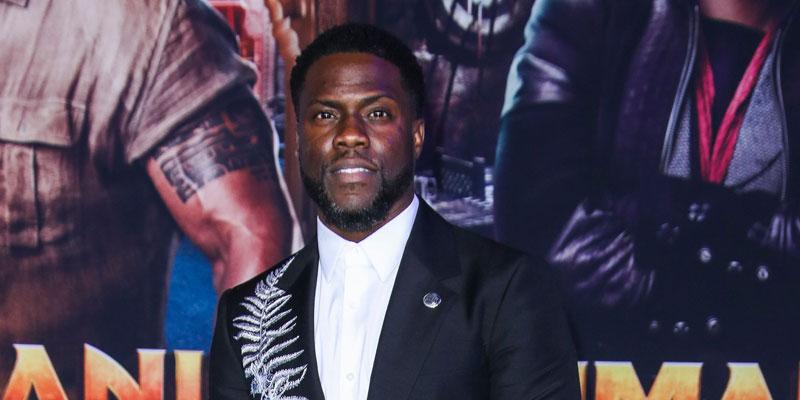 Kevin Hart took to Instagram on Thursday, February 27 to update fans on his recovery following his scary car crash in September 2019. The comedian shared a clip of himself sparring with his boxing coach in the gym, and it looks like he's bouncing back from the emergency back surgery he underwent after the wreck.
Article continues below advertisement
Kevin, 40, appeared quite agile on his feet as he landed a series of punches. "It's all coming back....slowly but surely. Patience is whats most important at this point. Is it easy? Absolutely not....but I'm loving every minute of it. The journey to becoming a greater me continues...." he captioned the footage.
The Night School star's fans were wowed by his progress and sent messages of support in the comments section of his post. "I love your inspiration. I'm back on crutches... knee gone out... no one knows why... but I keep watching you," one person wrote. "Love to c u back at it. Keep goin big bro," another fan added. "Get healthy my man and praise God for blessing you with a second chance at life with your family," a third person said.
Article continues below advertisement
Kevin opened up about the ordeal on his SiriusXM radio show Straight From The Hart in November 2019. He recalled getting a suppository in the hospital to help him go to the bathroom, and explained how the experience had humbled him.
Article continues below advertisement
"I'm like, 'F**k man, this is so bad.' My wife's Eniko Hart in the room. This is just a bad feeling all around. My stomach felt like they lit dynamite and threw it in my f**king stomach and ran. All I could do was call 'Niko...' I said, 'Babe, it's happening!' She said, 'What?' I said, 'Everything!'" he divulged. Making things even more embarrassing was the fact he had to have a nurse wipe his butt for him. "It was humbling in how it happened. It makes you realize you really are helpless. There was nothing I could do. There was nothing I could do to stop that," he added.
Article continues below advertisement
What do you think of Kevin's recovery following the accident? Sound off in the comments below!