PHOTOS
Kylie Jenner And Tyga Can't Keep Their Eyes Off… Their Phones! See Photos From The Couple's Unromantic Lunch Date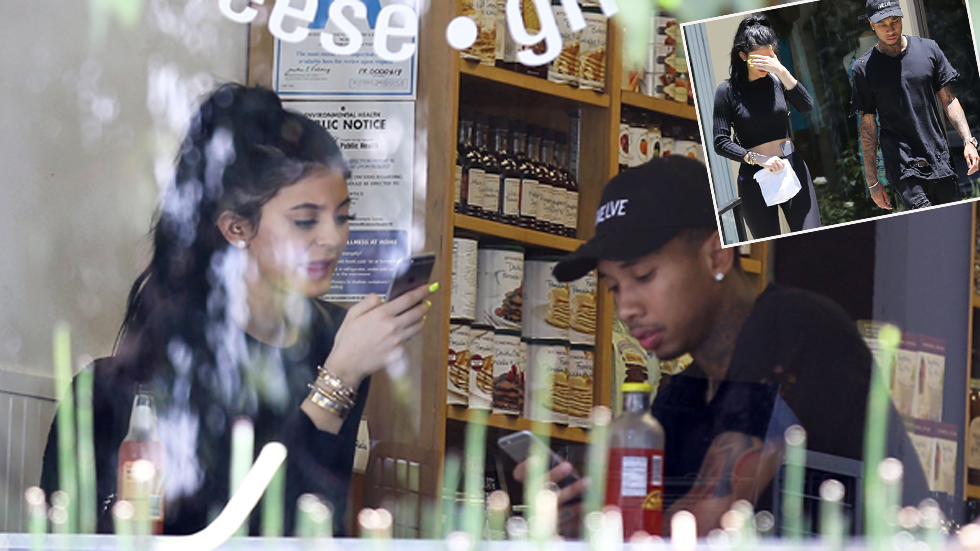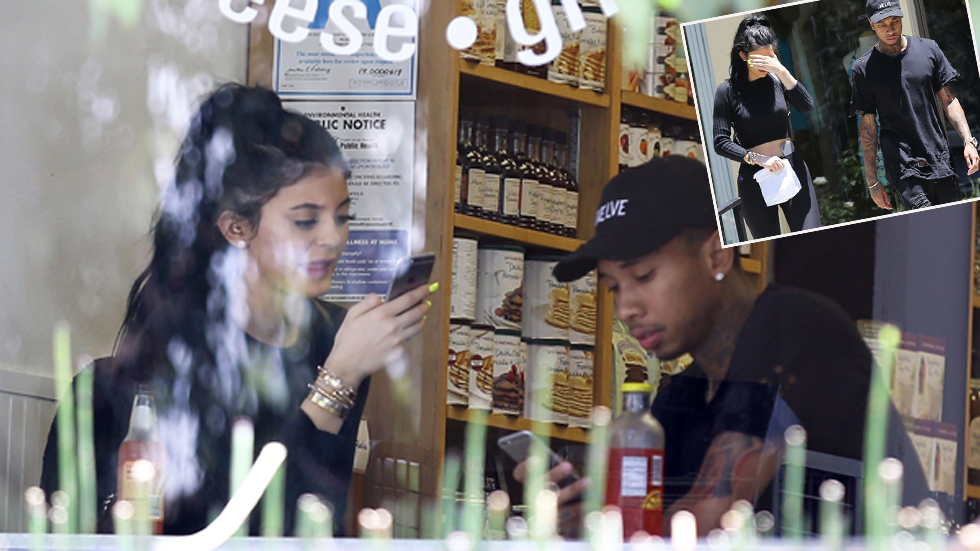 Nothing says love like checking Instagram? Kylie Jenner and Tyga seemed more into their phones than each other during a lunch date in Calabasas on June 29.
Article continues below advertisement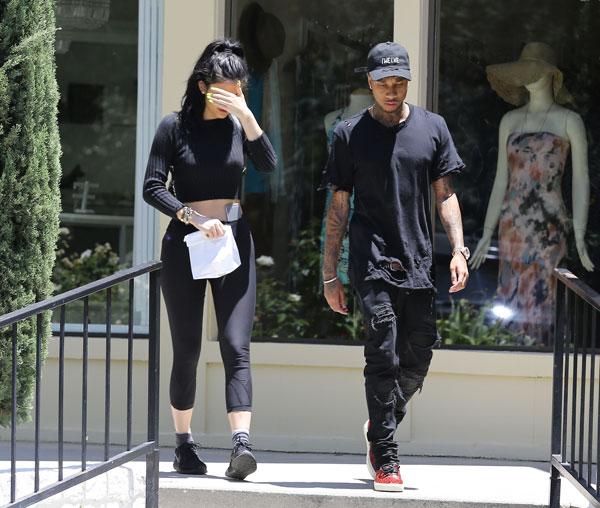 The cute couple took a cue from Kim Kardashian and Kanye West, as they rocked color-coordinated black outfits. Kylie bared her stomach in a long-sleeved black crop top with leggings, while Tyga opted for a matching T-shirt and jeans.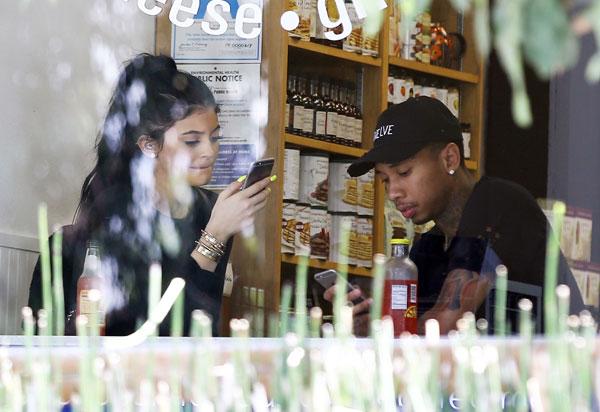 But once inside the eatery, the duo turned their attention to their phones instead of each other!
Article continues below advertisement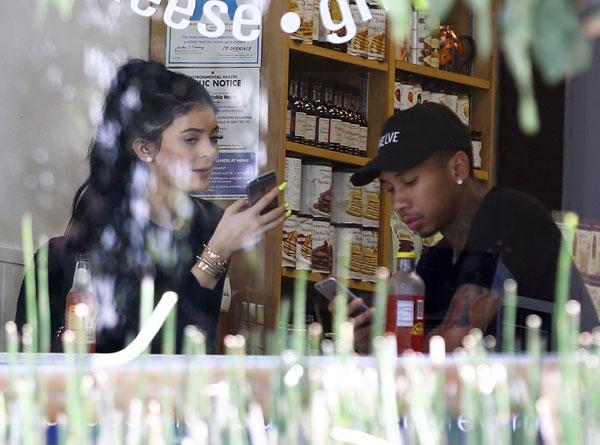 But the not-so-romantic lunch date must have been a one-time thing, as Tyga couldn't get enough of the 17-year-old once away from the paparazzi!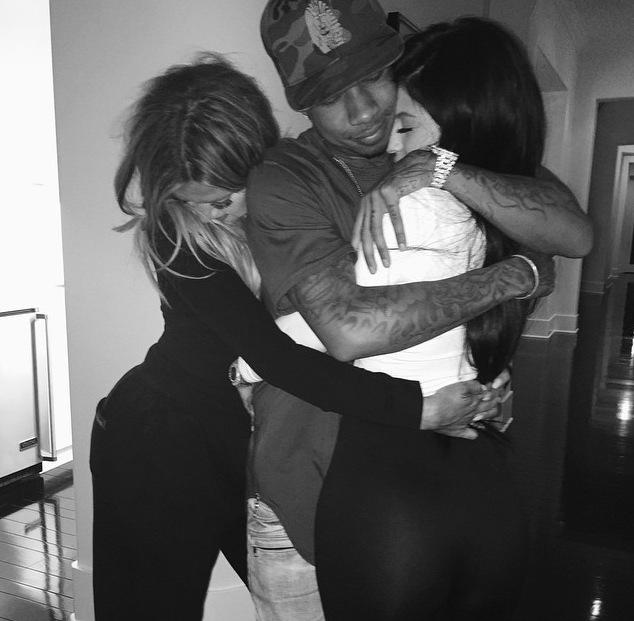 Article continues below advertisement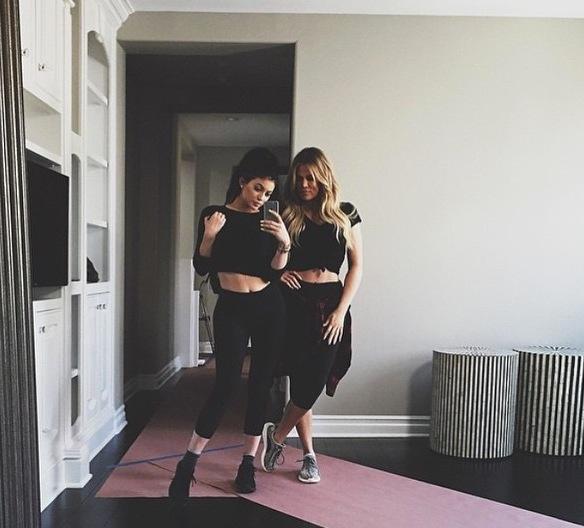 Khloe's possible approval is the best thing that could happen to Tyga, as he's about to see a lot of Khloe since she's now neighbors with Kylie! "We're finally neighbors!!!! Moving day!!!!," Khloe captioned a photo of her with her little sister, who just moved into her $2.7 million mansion.