PHOTOS
LuAnn De Lesseps Tells Heather Thomson To 'Be Cool' After Being Confronted For Allowing A Naked Man To Spend The Night RHONY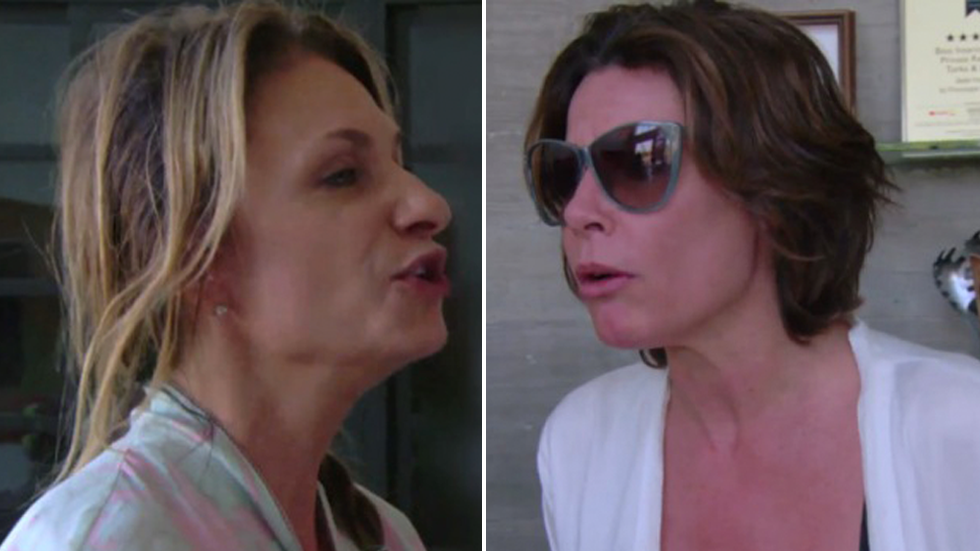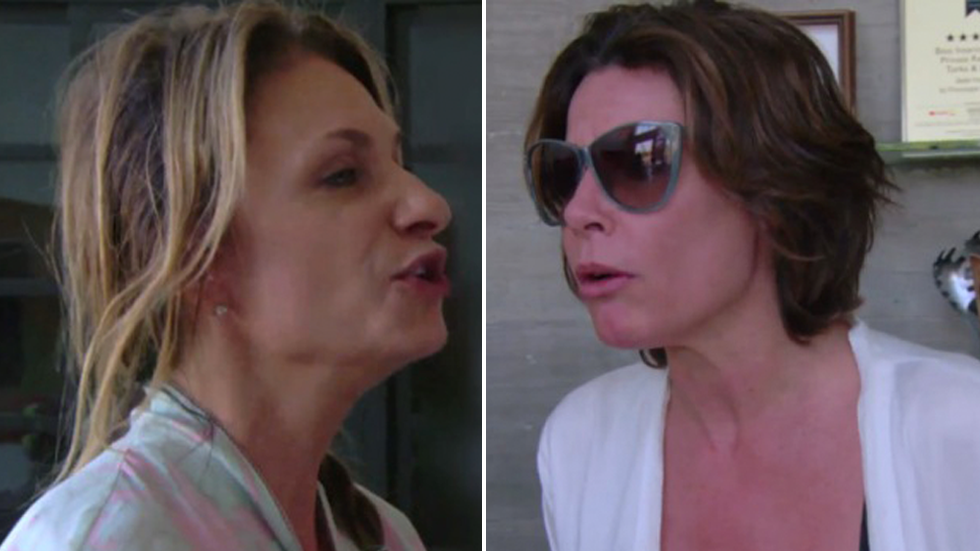 The moment Real Housewives of New York fans have been waiting for all season long is finally here: LuAnn de Lesseps telling Heather Thomson to "be cool, don't be all, like, uncool!" On this week's episode, Heather confronted LuAnn for allowing a strange (and naked!) man to sleep in the room next to her. Click through to get all the deets on what led up to the Countess saying the catchphrase of the season!
Article continues below advertisement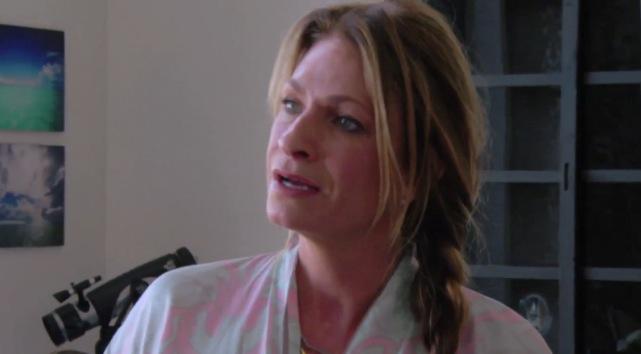 The drama kicked off when Heather and Carole Radziwill decided to opt out of a night of partying. When Heather woke up the next morning, she found a naked man sleeping in the room next to her! "Who knows what he's doing?" a shaken up Heather told Carole. "He could've been looking at us while we were sleeping. I don't even know who these people are and they let them sleep across the hallway from us? Are you kidding me?"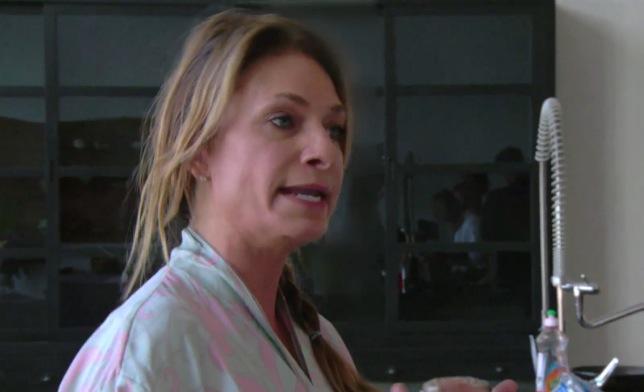 The duo then confronted Dorinda Medley and Ramona Singer about the nude overnight guest, who both told them to speak with LuAnn. Heather fired at the Countess, "I come here to have a nice time with my friends on a trip and you bring a stranger you don't even know? You've been drinking and your judgment's impaired and you let them sleep right across from me and Carole?" Still in bed, Carole said of LuAnn, "She doesn't even care. She's still so drunk."
Article continues below advertisement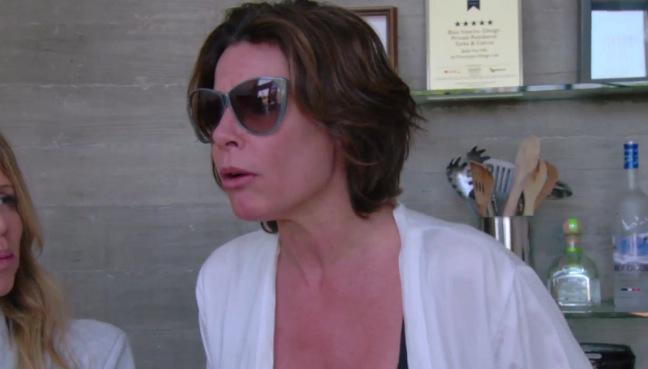 When LuAnn got up from her sleep, she did everything but apologize to her friend. "What's the big deal?" she asked. "We brought guys back here. We had a good time. You're upset? You're crying because the guy slept upstairs?" Heather yelled back, "It scared me LuAnn! There is a stranger naked in a bed."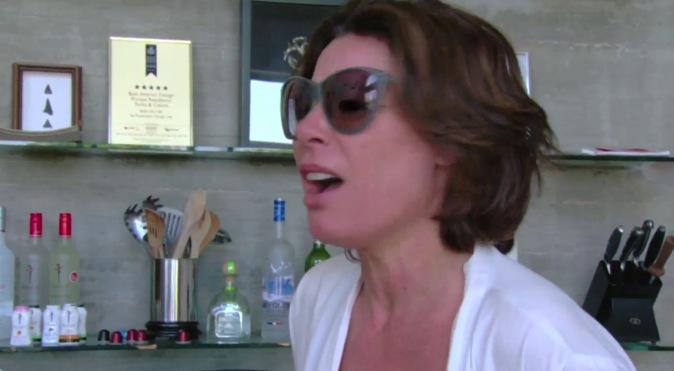 Article continues below advertisement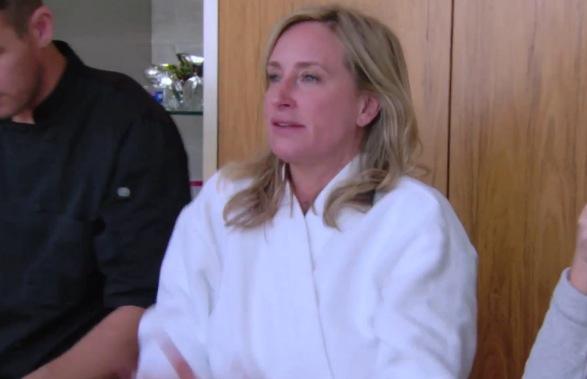 After the fight was over, Sonja Morgan solved the mystery of who let the man sleep upstairs and why! "Ramona went upstairs with the guy because I was in bed and she left the guy there," she said of the newly single reality star. "She's new to this. You don't leave the guy up there. She just needed to see the guy out or she should've stayed with the guy. Woho mystery solved! Ramona banged a guy and left him in the bed."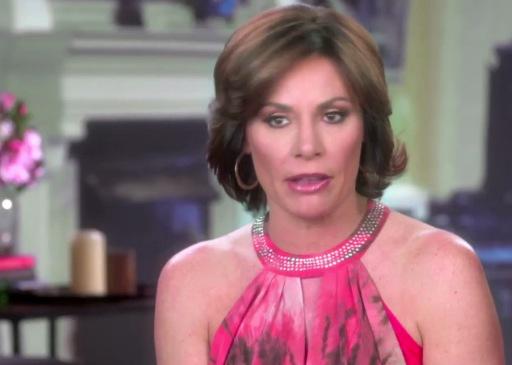 Once the women returned to New York City, they all got together for Kristen Taekman's Diamond and Denim party to auction off jeans to charity. Although Heather was over the Turks and Caicos fight, LuAnn continued to fire at her co-star. "Of course I'm not pissed," she told Heather. "I'm livid. I'm so livid. Why would you burst into my room? You basically bust down my door. You didn't knock."
Article continues below advertisement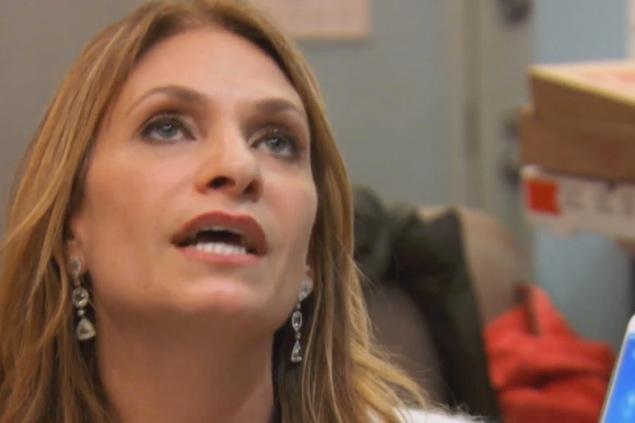 Heather screamed back, "You feel violated LuAnn? Because we stormed in your room at 9:30 in the morning to question the fact that we had a naked man sleeping 20 yards from us? Who should be violated here Countess? Get your sh*t together." Although LuAnn felt like Heather "crossed the line" and "broke the girl code," the ladies hugged and made up.