PHOTOS
Calling It Quits! 'Bachelor' Nick Viall Is OVER Vanessa Grimaldi's 'Crazy' Obsessive Behavior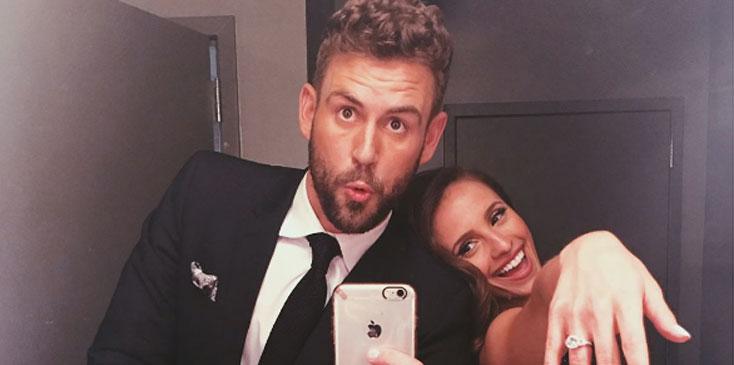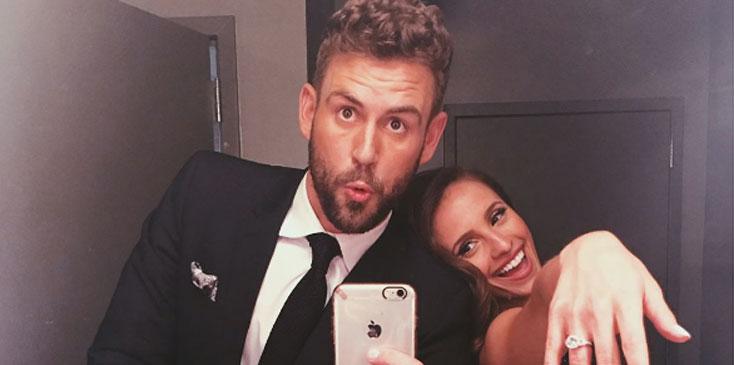 Nick Viall may have promised Vanessa Grimaldi forever when he proposed to her on The Bachelor, but he's starting to wonder if he can even last to the wedding, a source tells InTouch magazine. The special needs teacher has been keeping annoyingly close tabs on her man, so much so that she may be at risk for losing him!
Article continues below advertisement
"In Vanessa's mind, Nick still has a lot to prove," the insider told the mag. "There is a lack of trust between them that she just can't seem to get over. It's making her act crazy—almost like a different person."
In fact, Vanessa even stopped by the Dancing with the Stars set to make sure her fiancé really was where he said he was! "She's always jumping to conclusions that he's flirting with people on set or lying about being at rehearsals," said the source.
Article continues below advertisement
And Nick's past relationship fails have Vanessa worried—the Bachelor was the runner up on not one, but two episodes of The Bachelorette, which "makes Vanessa wary."
Article continues below advertisement
"She really thinks Nick should be doing anything and everything he can to make her feel at ease," the insider claimed. "She basically wants him to worship the ground she walks on."
But if Vanessa keeps her demanding and paranoid behavior up, she may not have a fiancé anymore! "He's really hoping Vanessa snaps out of this," a friend of Nick's told the mag. "It's only a matter of time before Nick tells her he's had enough."
Do you think Vanessa should give Nick some breathing room? Or is she right to be worried? Let us know your thoughts in the comments!