VIDEOS
'BACHELOR' FINALE RECAP: Nick Viall Stops Crying Long Enough To Make His Final Choice & There Was A BIG 'After The Final Rose' Surprise! — Inside Week 11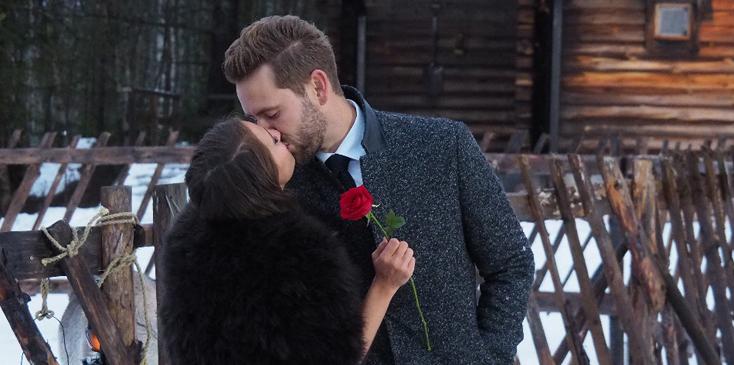 After not one, not two, not even three, but a whopping FOUR attempts to find love on The Bachelor, Nick Viall's Bachelor journey finally came to end on Monday night! (Thank God!)
But, before Nick made his final decision, Vanessa Grimaldi and Raven Gates got to meet the Vialls (and boy were there a lot of them – he has 10 siblings!)
Since Raven had already met Nick's family, during his hometown visit, she was quick to jump right into a conversation with them and she didn't hesitate to pledge her love for Nick (no surprise there). While it was somewhat uneventful, all in all, Raven had a great visit with the Vialls and things were looking up for Miss Gates.
Article continues below advertisement
Vanessa's family meeting, on the other hand, was slightly more... serious. After the Canadian teacher was introduced to Nick's family she broke away to speak with Nick's mom and confessed that she wasn't sure she was ready to get engaged!
Say what, V? Tt's the finale, you're going to pull this now?
Obviously, this sent Nick's mom into a complete panic as she confessed earlier that she was distraught after Andi didn't choose Nick, and feared his next girl would reject him too.
However, Vanessa seemed to redeem herself when she sat down for a tearful one-on-one with Nick's dad, who seemed convinced that Vanessa loved his son (We definitely got to see where Nick gets his emotional side -- there were so many tears)
Then it was date time!
First up was Vanessa, who got to enjoy Santa's cabin and the real Saint Nick, get it? Saint Nick! LOL
Anywho, their final date ended with Vanessa pressing Nick for answers, which he ultimately said he couldn't give her. That, in turn, made Vanessa burst into tears as she told Nick she wanted him to admit he loved her.
Article continues below advertisement
It's THE BACHELOR Vanessa, they don't that (except, Ben Higgins, of course!)
Next up was Raven's date. As usual Nick's time with Raven was full of laughs as they hit the ice for their final date (it was like a scene out of Ice Princess, seriously!)
During their one-on-one time, Raven continued to express her love for Nick and Nick even told her he has never questioned how she felt about him, which kind of made Raven feel like she had it in the bag. #Premature
Fast forward to the final rose ceremony, in unpredictable Nick Viall fashion, it was Raven who got out of the car first (meaning, she lost)! Dun dun dun!
After Nick let Raven express, once again, how she felt about him (it was a little too long, in my opinion, he should definitely have cut her off) he confessed that he wasn't in love with her (it was totally awkward and totally sad and I was a complete mess.)But Raven maintained a brave face until the end and said her goodbyes like a true woman of class. But, Raven maintained a brave face until the end and said her goodbyes like a true woman of class.
Article continues below advertisement
But Raven maintained a brave face until the very end and said her goodbyes like a true woman of class.
Then it was time for Nick to FINALLY get his girl!
While it was definitely a long road, Nick managed to make it through the endless tears, shocking eliminations, catty drama, and Corinne Olympios herself, to finally choose Vanessa Grimaldi as his future Misses!
He proposed y'all and she said yes! #BachelorCurseBroken #RejectNoLonger #NickViallFINALLYFoundLove
Oh, and what about that Chris Harrison After The Final Rose surprise that he guaranteed would make Bachelor history?! Well, it didn't disappoint (which is kind of a first as Chris is always hyping Bachelor moments up!)
Rachel Lindsay got to meet some of her Bachelorette contestants! Seriously, they showed up on stage!
Chris made a mock mansion and Rachel was introduced to four of her contestants, and let me just say, it's looking like it's going to be a great season! #Cuties
Until May!
The Bachelorette returns on ABC Monday, May 22, at 9 p.m. ET.