PHOTOS
Heavily Pregnant Eniko Parrish Looks Ready To Pop Next To Cheater Husband Kevin Hart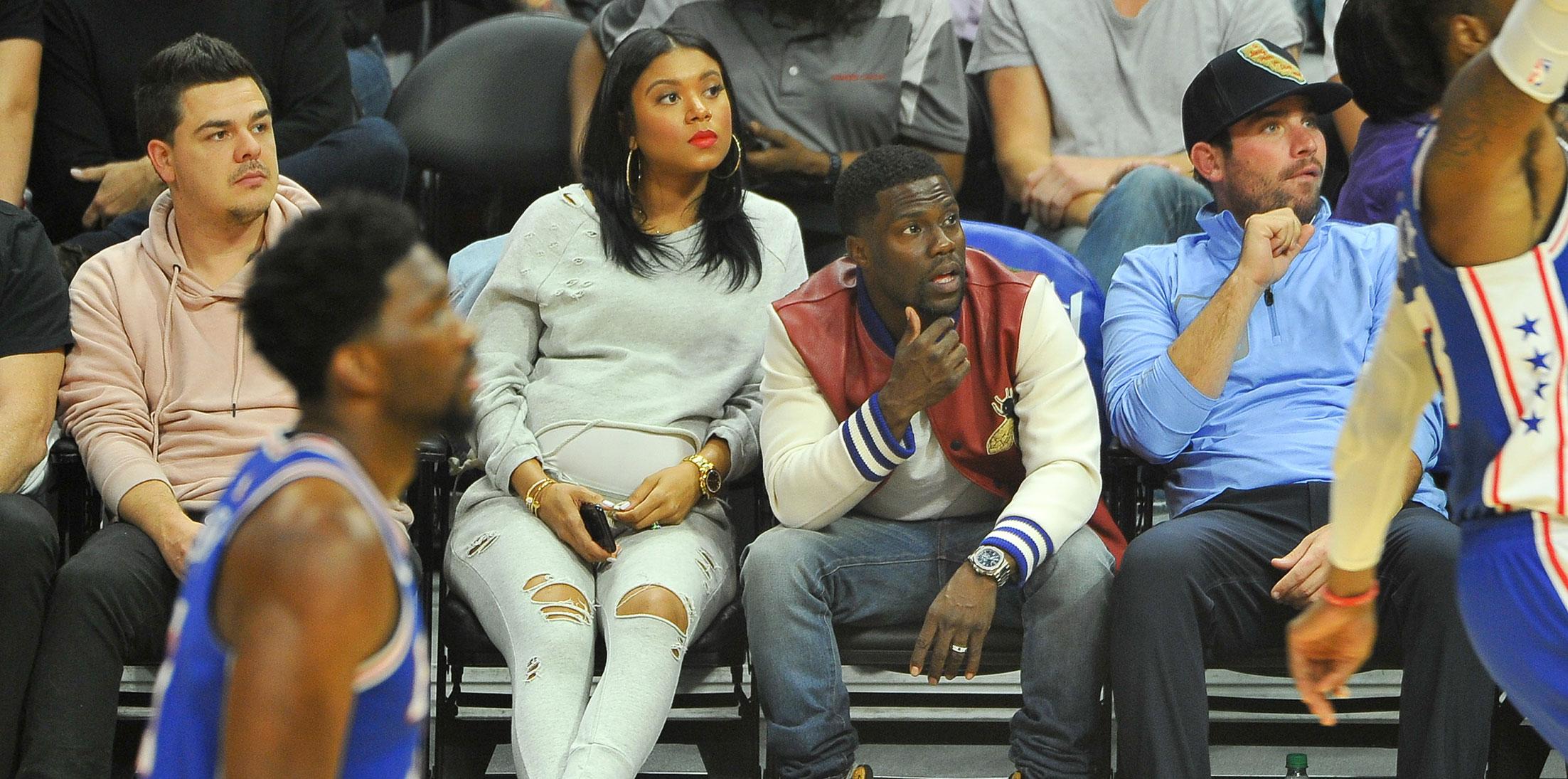 The arrival of Kevin Hart & Eniko Parrish's first child together looks like it will happen any day… or any minute now. They were spotted court side at a Clippers game last night, where her pregnant belly looked bigger than the basketballs they were using during the game! Her due date is expected to be this week, so how much more time will it be before she gives birth?
Article continues below advertisement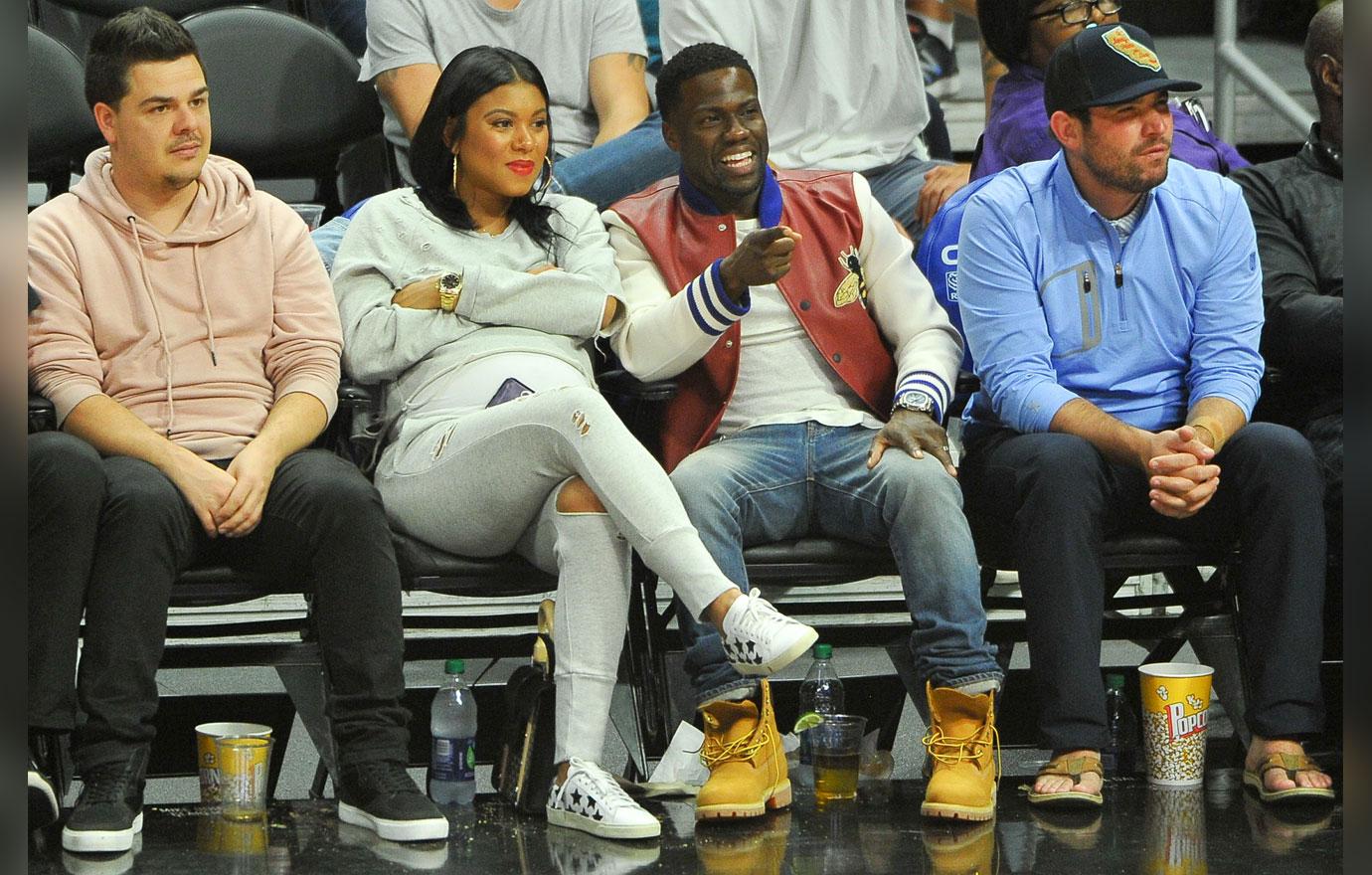 Kevin, who has been under major scrutiny this past year for his admitted infidelity while married to Eniko, did his best to keep her in good spirits as she nears the end of her pregnancy.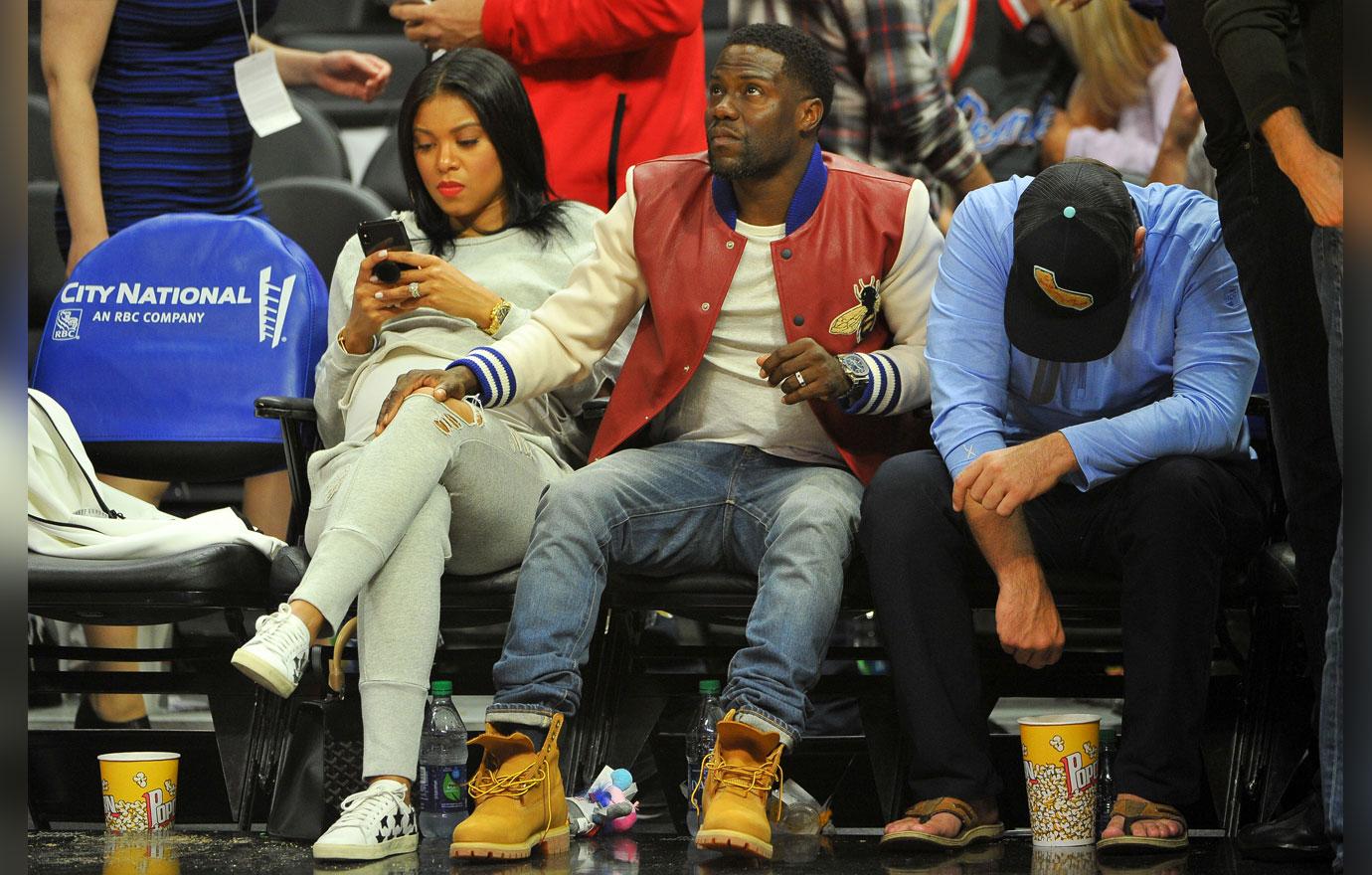 Before he ran the New York City Marathon last week, he revealed that she could give birth any minute, saying to Entertainment Tonight, "She's about to drop. My wife sneezes wrong, she's gonna have that baby right now -- right now. She sneezes, that baby's coming out. So, I just keep telling her, 'Hold it.' That's what I keep telling her. 'Hold it!'"
Article continues below advertisement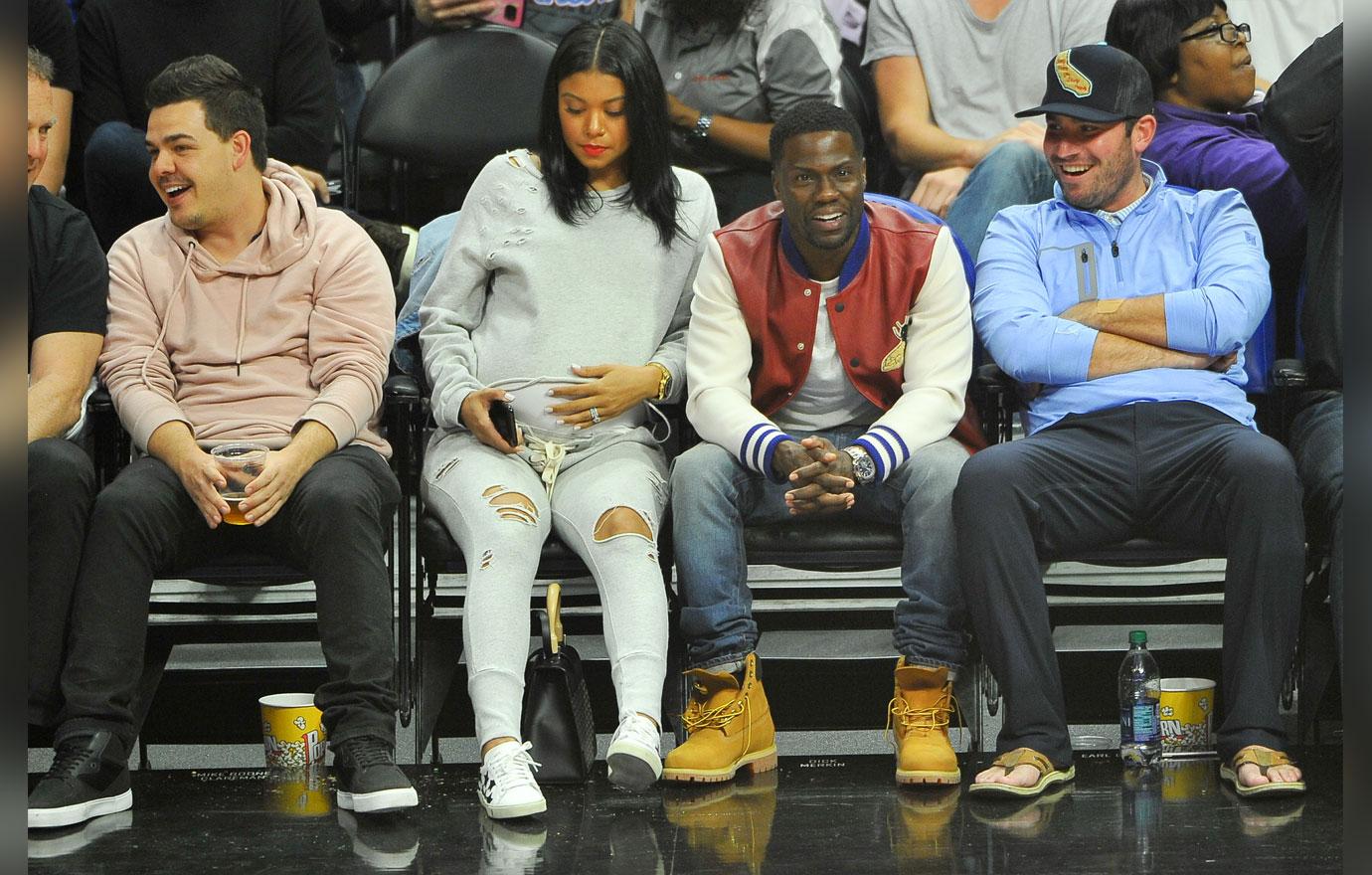 She's done a good job at doing just that, holding it in, but for how much longer? Although she looked upbeat throughout the game, she was rubbing her belly throughout. Her baby boy is ready to come out!
Although he admitted to cheating on her, it looks as if Eniko isn't going anywhere anytime soon in their marriage. She posted a photo of the two of them three days ago on her Instagram, with the caption "So far kev is in the lead to see who baby Zo ends up looking like once he's born..He basically has his whole damn face already! Lmao... either way he'll be BEAUTIFUL! Just Praying for a happy & healthy baby..Come on Zo.. ♥ ."
Article continues below advertisement
Not only are things looking good for the two of them, but she also seems to have a great relationship with Kevin's two children from a previous marriage. She shared a photo celebrating her stepson Hendrix's tenth birthday (his mother is Kevin's ex wife Torrei Hart) saying "You're going to be the BEST big brother EVER!"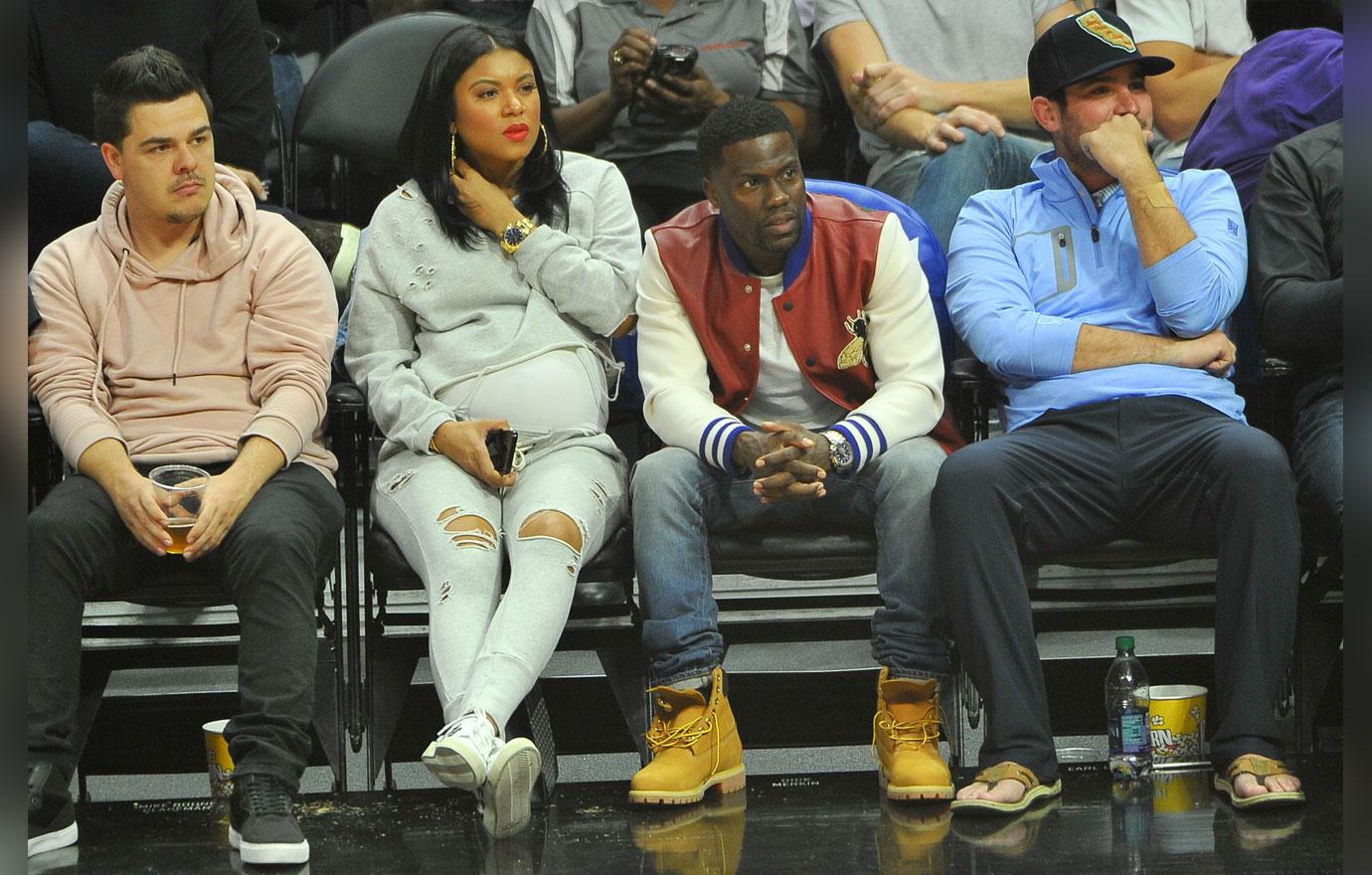 Does this mean it's all smooth sailing for this embattled couple moving forward, or will their past issues become present once again?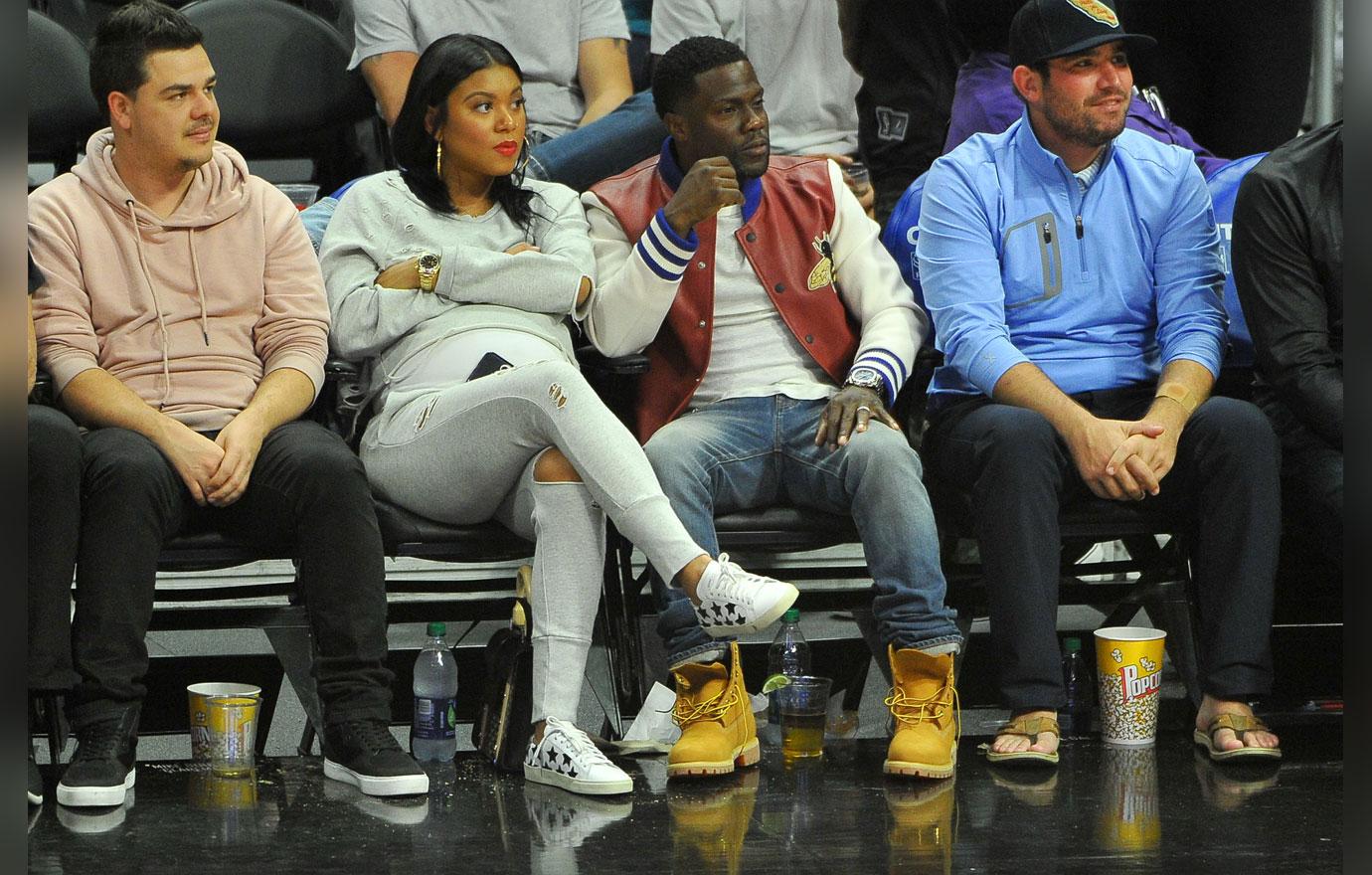 Do you think Eniko is right to stick with Kevin throughout all their drama? Sound off in the comments!