PHOTOS
Teresa Giudice Weighs In On The Photos Of Ex Joe Giudice Partying With Women In Mexico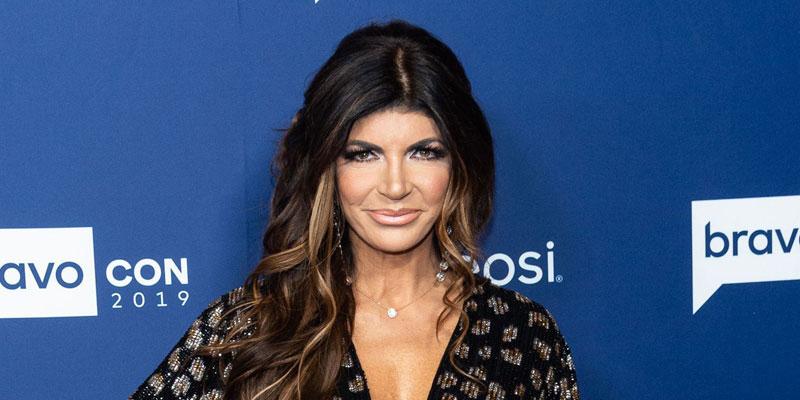 Article continues below advertisement
Teresa, 47, provided an update on her relationship with Joe, also 47, during an interview on Pop of the Morning. "We're doing good. First priority is our daughters, and that's it," she said, noting that she and Joe would "support each other no matter what."
Article continues below advertisement
She continued, "I even told Joe, 'You know, when you find your significant other, I'll even come and hang out with you to make it good for my girls.' Obviously, if I'm fine with it, they'll be fine with it."
When Teresa was asked about the pics of Joe partying and dancing with women in Mexico, she explained that because she took a positive approach to the situation, so did her children. "I made it good for the kids. And they were fine with it. That's what he's supposed to be doing. We're not together … I want him to be happy," she divulged.
Article continues below advertisement
Teresa's sister-in-law Melissa Gorga had a slightly different reaction when she saw the snapshots. "Yeah, my husband Joe Gorga and I were actually sitting on the couch together, and Teresa texted us the link to TMZ. I answered back, 'Who are these h*es?' And she answered back, 'LOL,'" Melissa revealed during an appearance on Watch What Happens Live on January 29.
Article continues below advertisement
"Don't fall in! Whatever happens in our future, remember we were friends to begin with. We will always stay strong. It's not distance that breaks a couple it's actions! I'm growing and learning more from today's generation. Egocentrism was thing in baby boomer and gen x era. Now, millennials believe in joint effort not separating roles. Not that I didn't love my era, I see the ego thing got in my way like a trap. One bedroom is good today, simplicity, girls and family first, and actions speak louder than a car or big things," he wrote.
What do you think of Teresa's reaction to Joe's Mexico pics? Sound off in the comments below!