PHOTOS
Selena Gomez Gets A Meaningful New Tattoo — 'My Arrow Points Towards You Forever'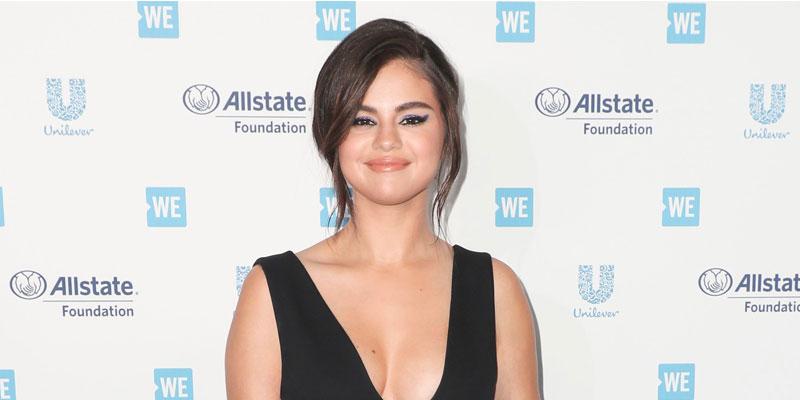 Selena Gomez got a meaningful new tattoo with best friend Julia Michaels, and she showed off the final product on Instagram on Tuesday, November 12. The "Lose You To Love Me" songstress and her bestie got matching arrows on their hands as a symbol of their friendship.
Article continues below advertisement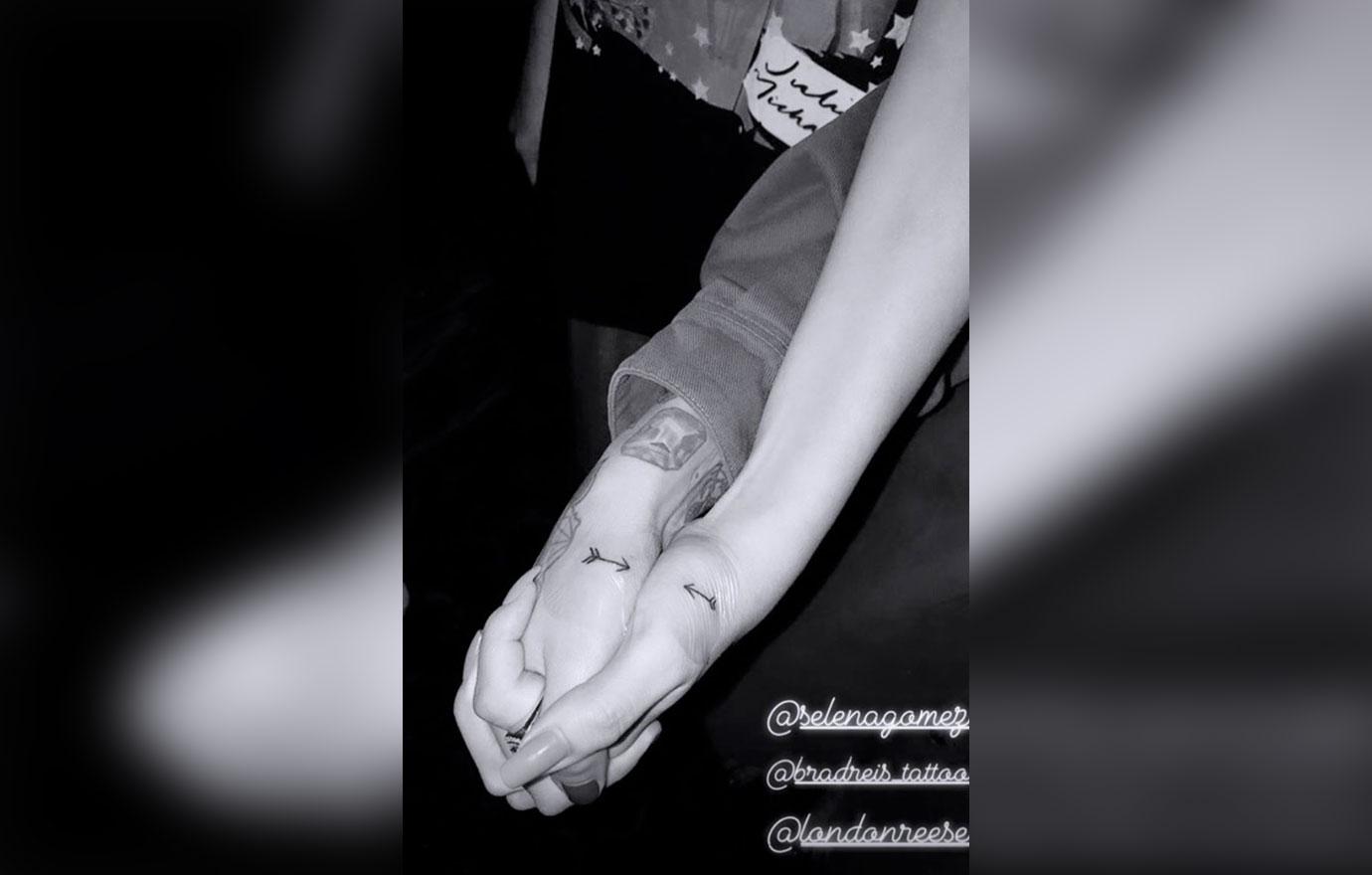 Selena, 27, and Julia got inked at The Black Lantern studio by tattoo artists Brad Reis and London Reese. "It's tatted ... my arrow points to you forever," the singer captioned a photo of her new body art. She also shared some behind-the-scenes images of the pair getting their tattoos done in the shop.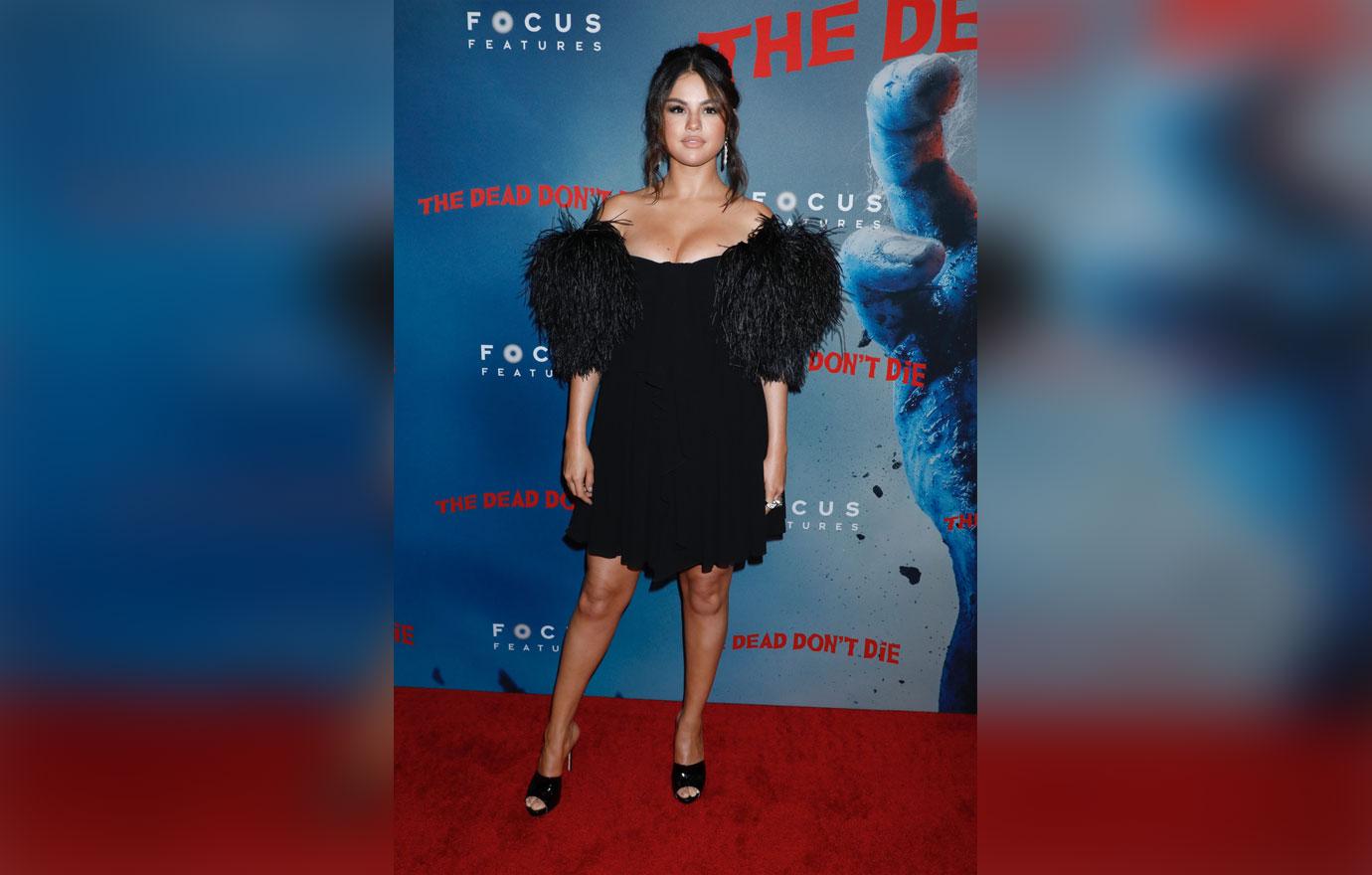 Selena has been relying on her strong female friendships to get her through her hard times in recent years. She recently opened up about being negatively affected by body shaming. The former Disney star revealed that her lupus medication causes her weight to fluctuate, and the criticism she's received over her shape has impacted her mental health. "I experienced body-shaming with my weight fluctuation for the first time. I have lupus and deal with kidney issues and high blood pressure, so I deal with a lot of health issues, and for me that's when I really started noticing more of the body image stuff," she said on the Giving Back Generation podcast, noting that it "really messed her up for a bit."
Article continues below advertisement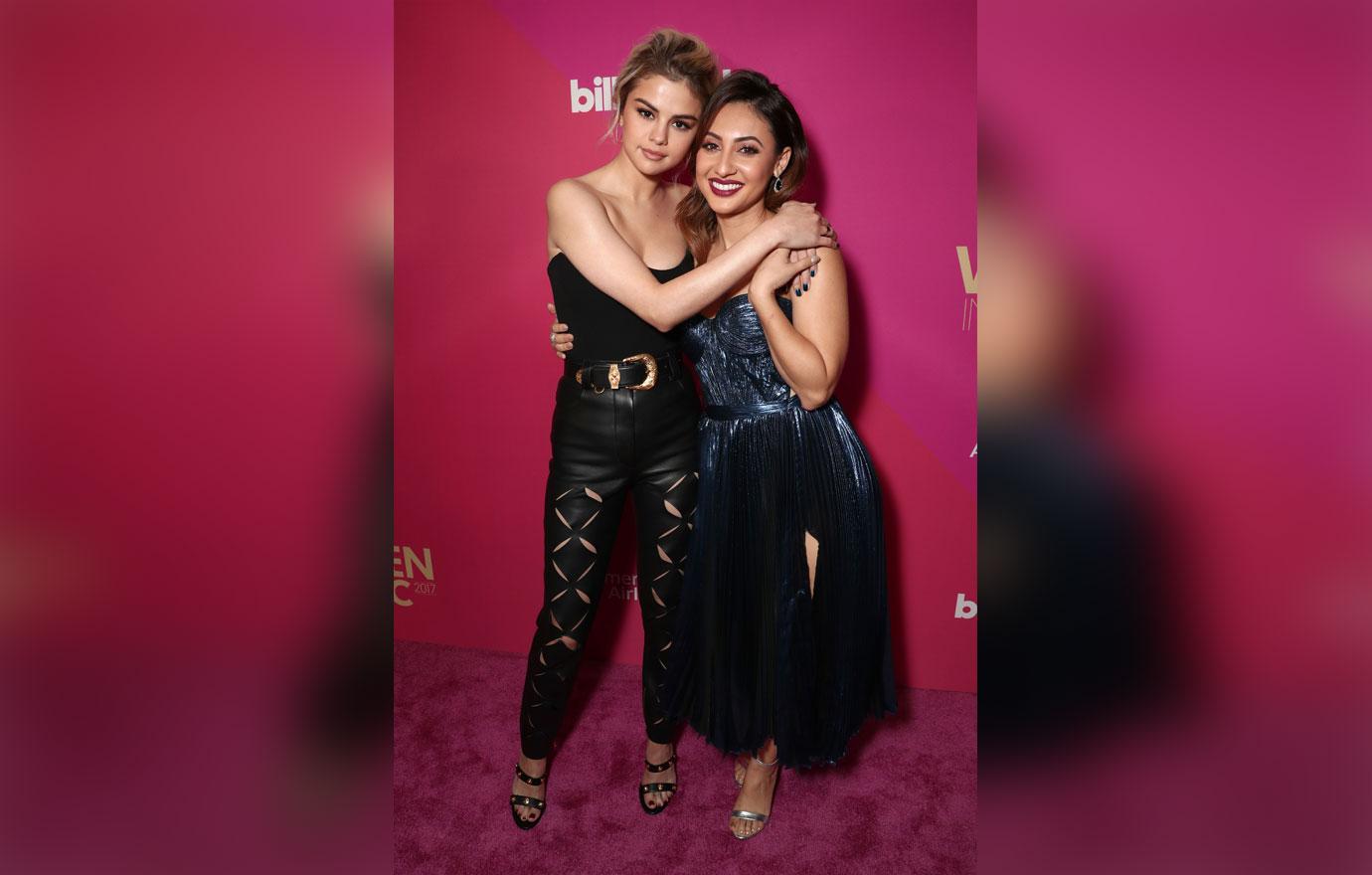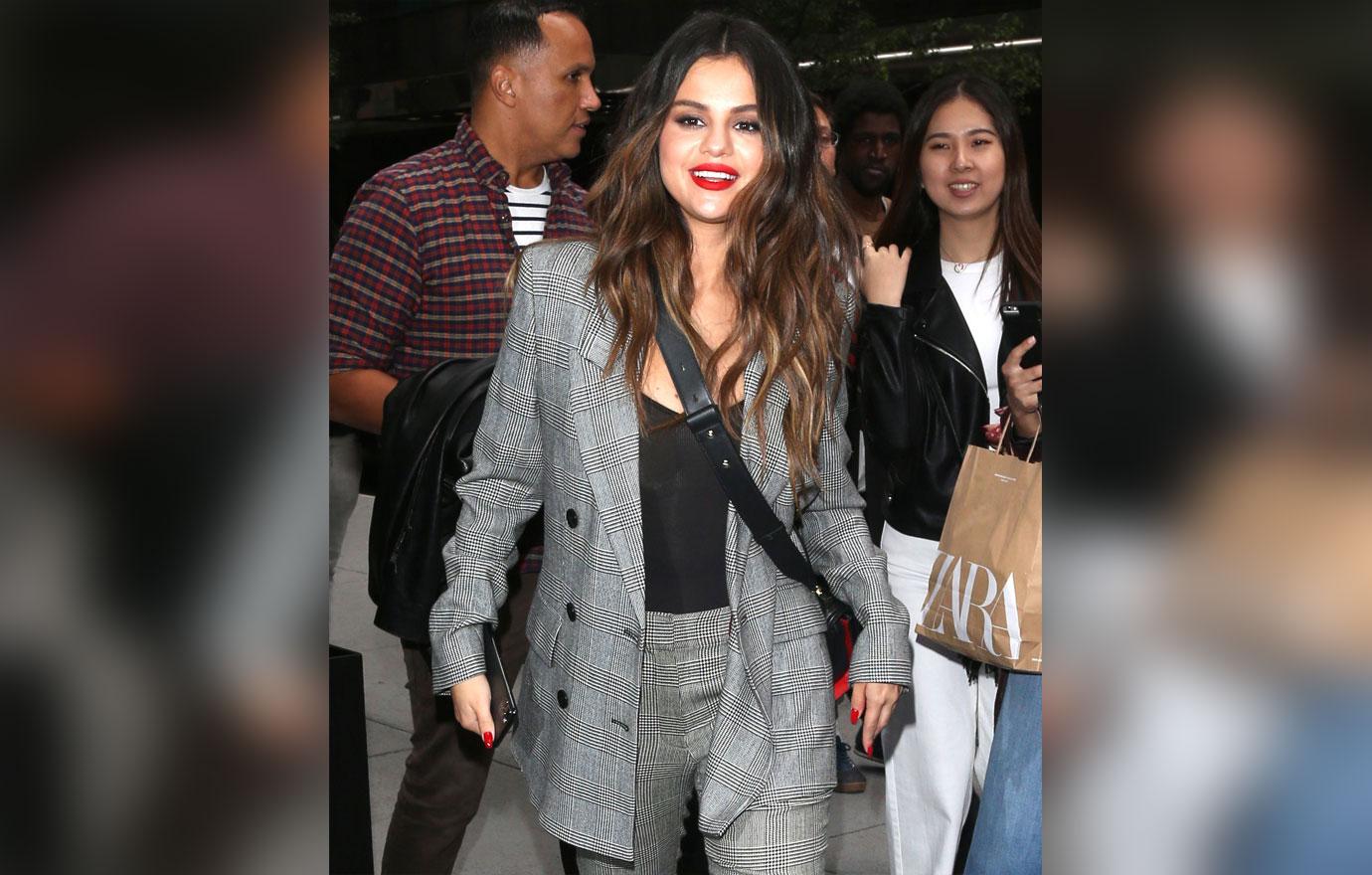 Article continues below advertisement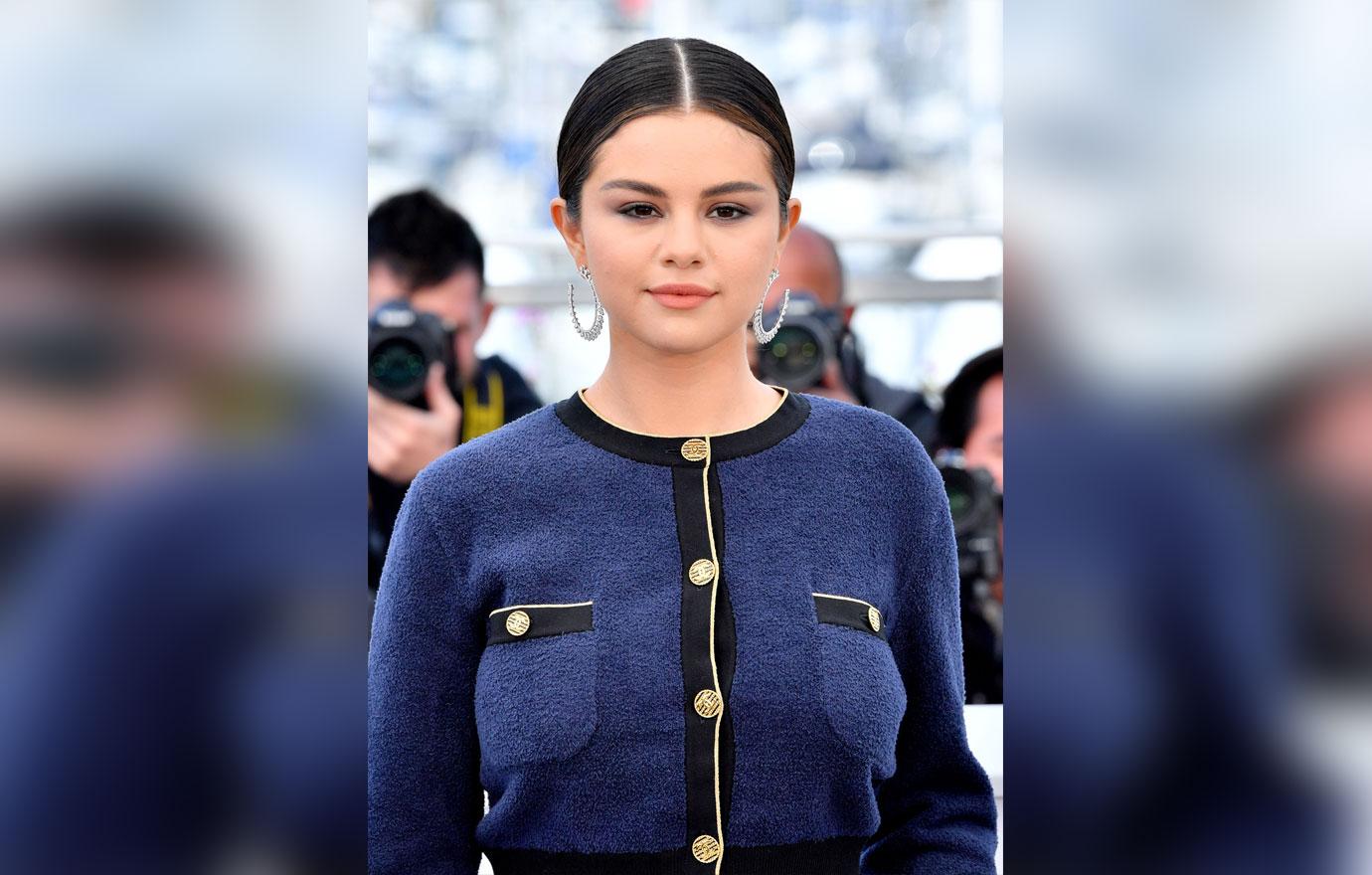 "I've been super, super single for two years. I want to know what that love will look like next for me. I want it to be real and I don't want it to be co-dependent or messy or lack of communication. When you get older, you find people who are actually right for you, that are actually on the same wavelength as you," she admitted on the Zach Sang Show.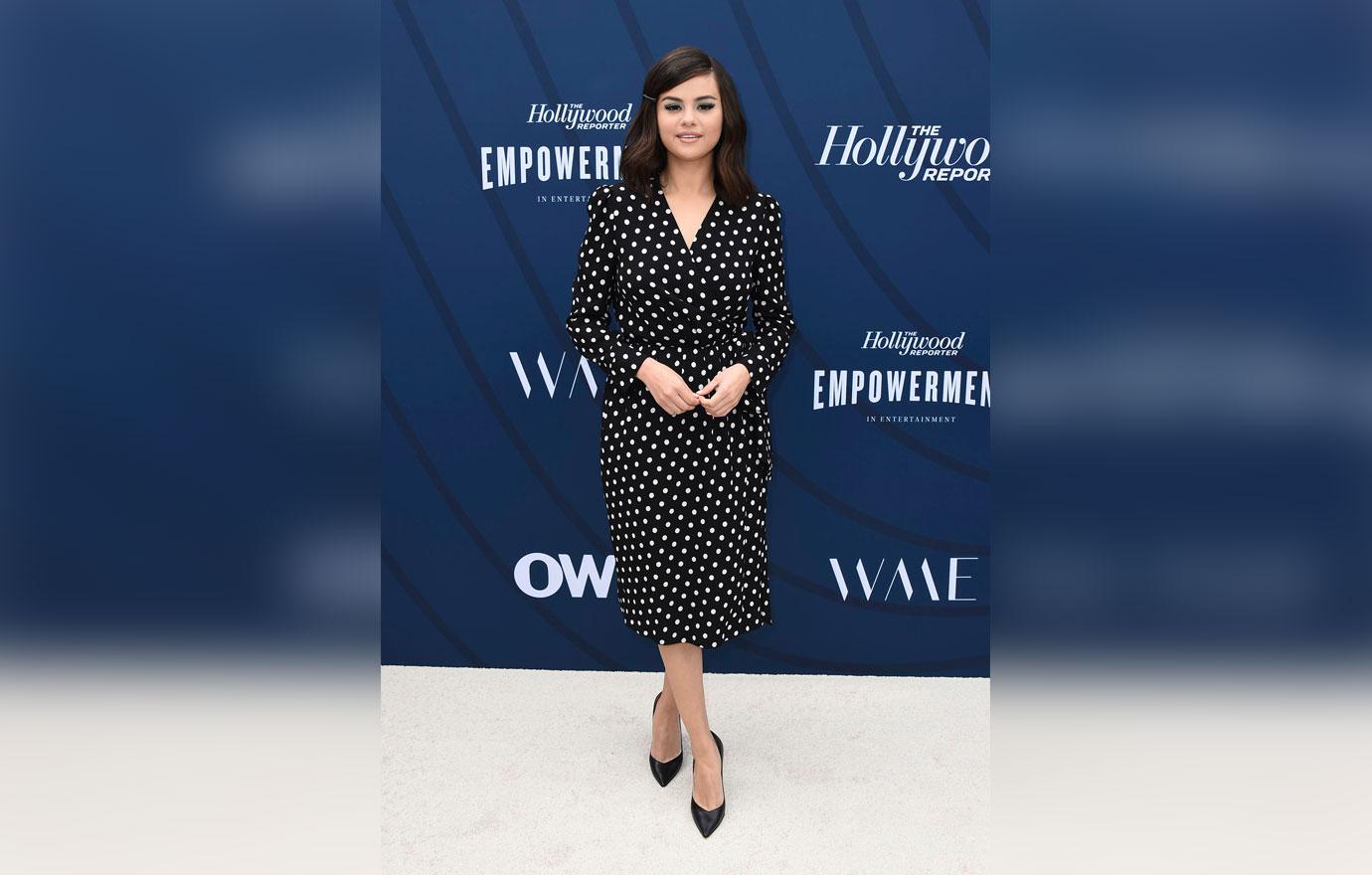 She continued, "I don't have room to buffer things that I need or that I want. I think girls can sometimes be scared of that, because we're viewed as crazy or needy or overthinking things or dramatic. I understand sometimes, but I love being a girl and I love having the emotions I have, falling super deep and being passionate. It's just about containing it and channeling it in the right areas. But I never want to lose the sense of love that I imagine it to be. I don't want to be jaded or bitter from anything. I believe that it exists. I'm happy waiting for that for however long it takes because we're going to be doing this forever."
Article continues below advertisement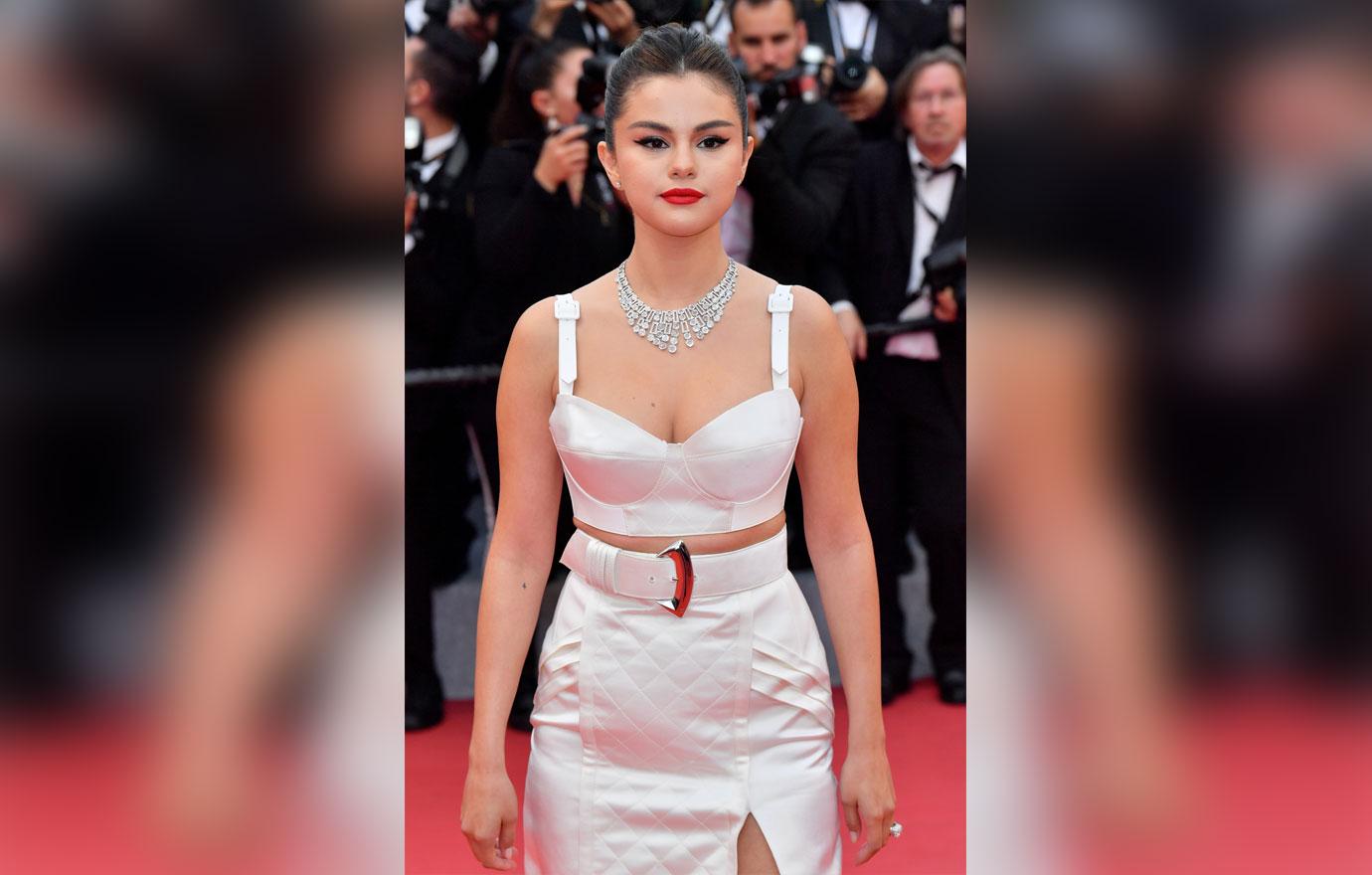 What do you think of Selena's new tattoo? Sound off in the comments below!