PHOTOS
Mercedes 'MJ' Javid Says Ex-BFF Reza Farahan Should 'Crawl On His Hands & Knees' To Beg For Forgiveness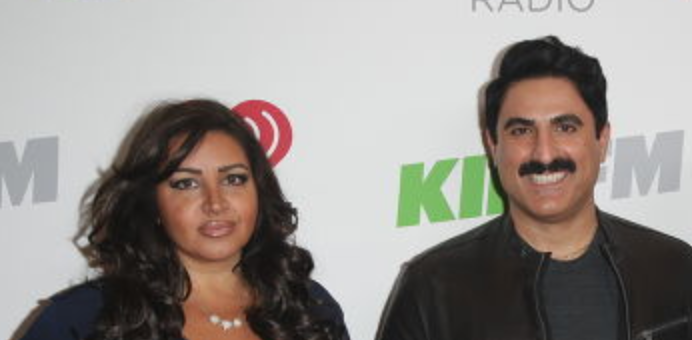 Mercedes "MJ" Javid isn't ready just yet to make amends with ex-best friend Reza Farahan. The Shahs of Sunset costars have been entangled in a messy feud since earlier this year. MJ recently revealed during a dinner out with several of her Shahs cast that Reza should be begging for her forgiveness following their fight.
Article continues below advertisement
According to TooFab, Mercedes, 47, and castmates Mike Shouhed, Nema Vand and Shervin Roohparvar were grabbing a bite to eat at Catch Los Angeles when the convo turned to the current status of her relationship with the Reza Be Obsessed creator, 46.
"A resolution is not gonna happen. He should crawl on his hands and knees," the mother of one told her pals. "He's thirsty and I pray for him every night. Like I want nothing but what's best for him. But I feel sorry for him."
Article continues below advertisement
"Happiness between us makes him feel angry," she said pointing to her male friends. "I think that he should change his therapist. His stock is plummeting."
Mercedes and Reza's drama started when he apparently refused to visit MJ in the hospital after the birth of her son Shams and MJ's husband Tommy Feight allegedly vandalizing Reza's home in May.
Article continues below advertisement
Reza filed a restraining order against Tommy soon after the incident. Mercedes broke her silence following the news. "It deeply saddens me that my former friend is battling with his demons and has decided to go this low to hurt me," she said in a statement to E! News at the time. "The more he goes down this dark path, the harder it will be for him to recover from it."
Reza shed some light on his fractured relationship with his ex-BFF of 30 years back in May."I can never be friends with MJ again because, first, she sent her little minion to come do her dirty work," he told People. "Then, in my opinion, she sent her husband to come vandalize my property and threaten my life."
In August, the Bravo personality seemingly shaded MJ in his post he shared for his birthday. Their feud will be playing out in Season eight of Shahs of Sunset, which is set to premiere later this year.
Do you think Reza and MJ will ever reconcile? Sound off in the comments below!