PHOTOS
Snooki Will No Longer Share Photos Of Lorenzo And Giovanna Because Of "Inappropriate And Disgusting Comments"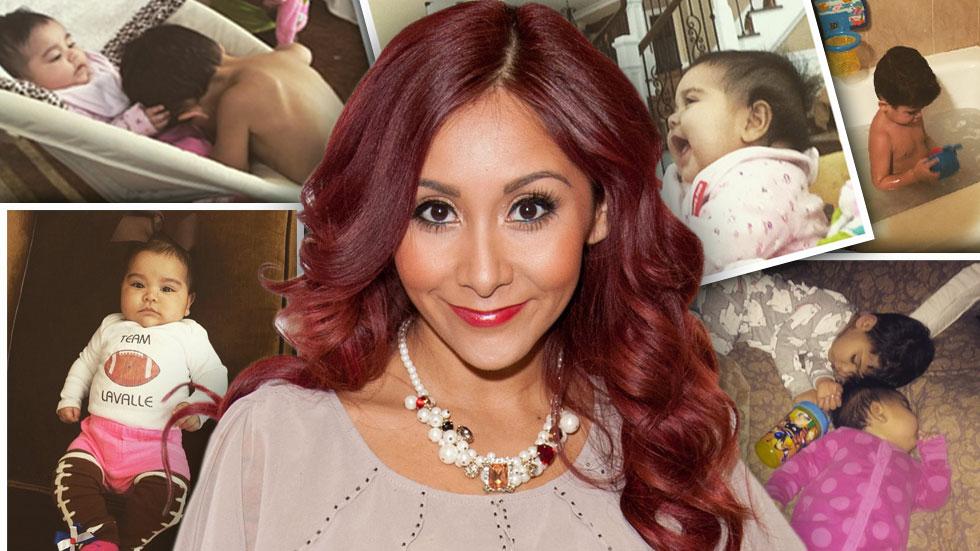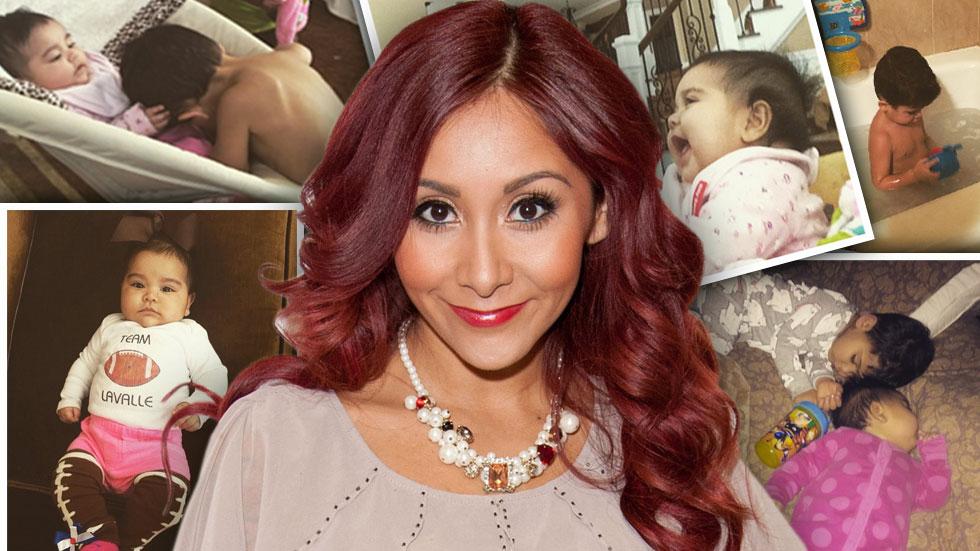 Say it ain't so! Nicole "Snooki" Polizzi turned to Instagram on Feb. 10 to share heartbreaking news with her fans: She will no longer post sweet snaps of Lorenzo and Giovanna. The Jersey Shore alum wrote, "Unfortunately, I will not be posting any more pictures of my children on Instagram. Too many inappropriate and disgusting comments that do not need to be said about my babies. I also don't need strangers telling me what to do with my kids, like potty training. Sorry to the fans that appreciate my kids' pics, but I'm not dealing with that." Help get over the unfortunate news by checking out the most recent home photos of Lorenzo and Giovanna!
Article continues below advertisement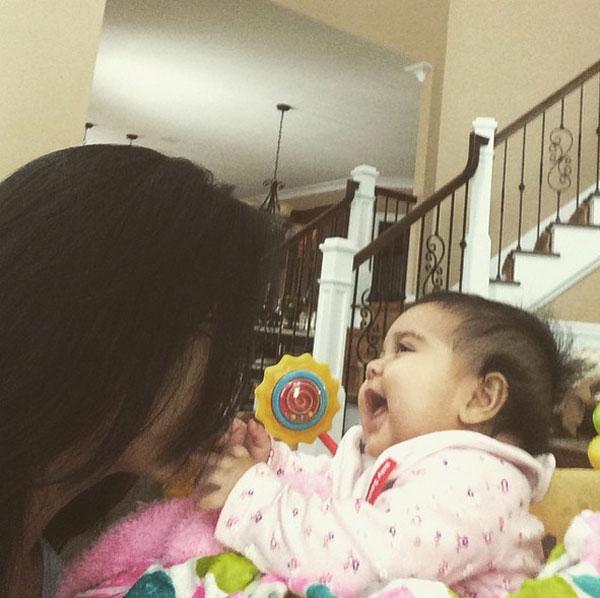 Snooki had viewers laughing out loud with her antics on Jersey Shore – and it's no different at home! Giovanna shared a laugh with her mom, as the reality star captioned the sweet snap, "She loves her mama."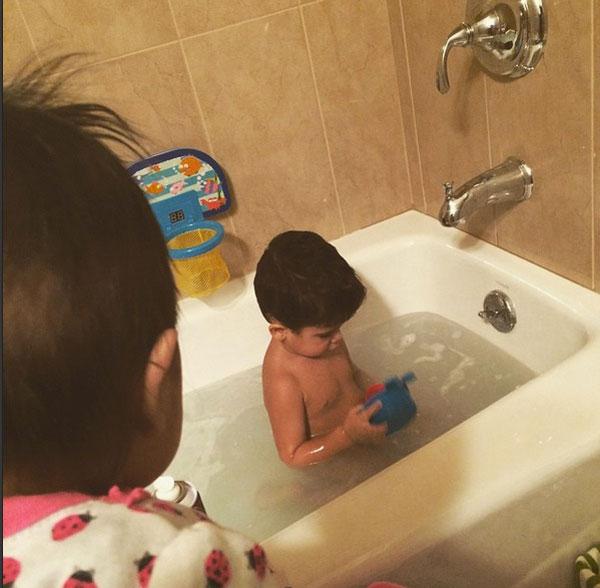 The reality star made bath time look easy, as her aww-dorable son kept busy with a game of basketball in the tub!
Article continues below advertisement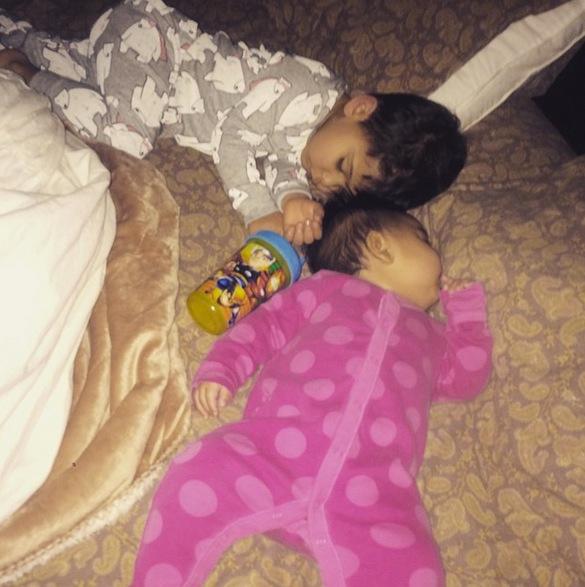 Sweet dreams! Snooki's children were sound asleep when the series finale of Snooki & JWoww aired. "My nuggets couldn't stay awake for the series finale. Ugh they're perfect."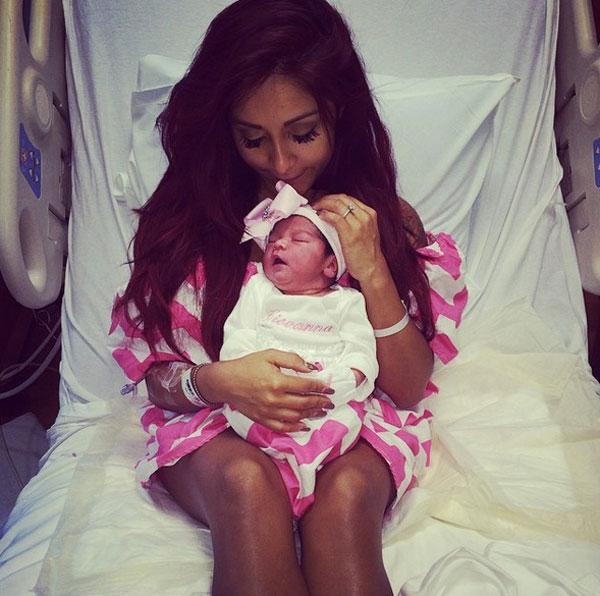 MORE ON:
Nicole 'Snooki' Polizzi
Article continues below advertisement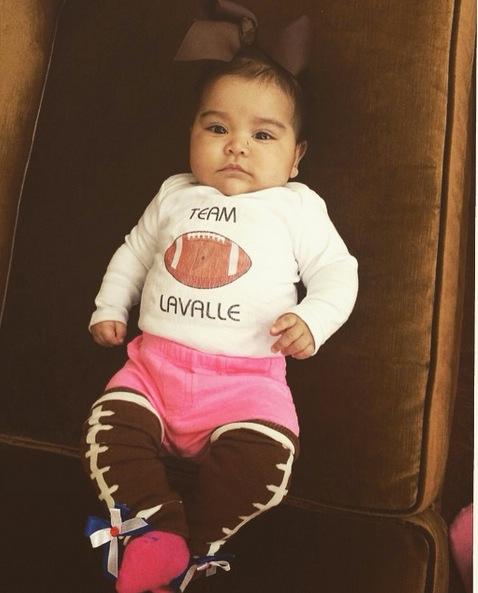 Who's ready for some football? Giovanna! The littlest Lavalle showed off her team spirit by rocking football leg warmers and a "Team Lavalle" shirt. "Home girl is ready for our annual Super Bowl party," the proud mama captioned the snap.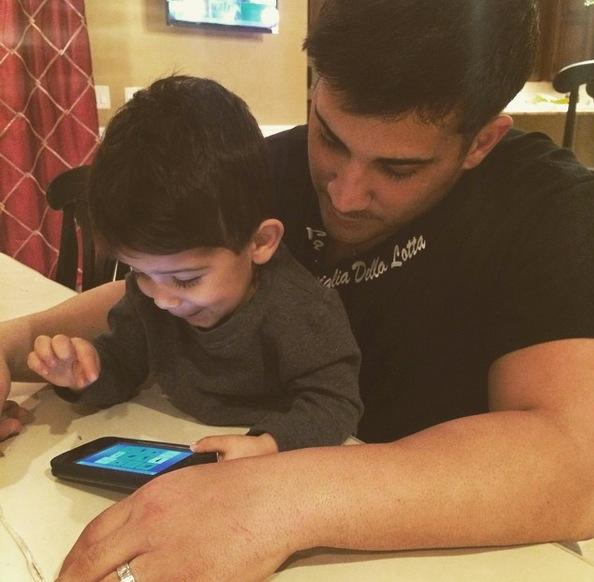 Nicole gave a shout out to Lorenzo and her handsome hubby Jionni LaValle! "So lucky to have these two in my life #myboys," she wrote.
Article continues below advertisement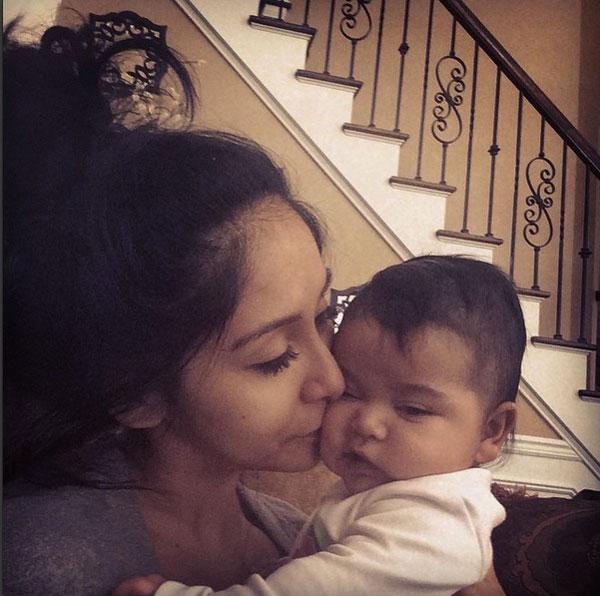 Look at that face! Snooki gave her mini-me a smooch on the cheek, but it looks like Giovanna wasn't feeling it!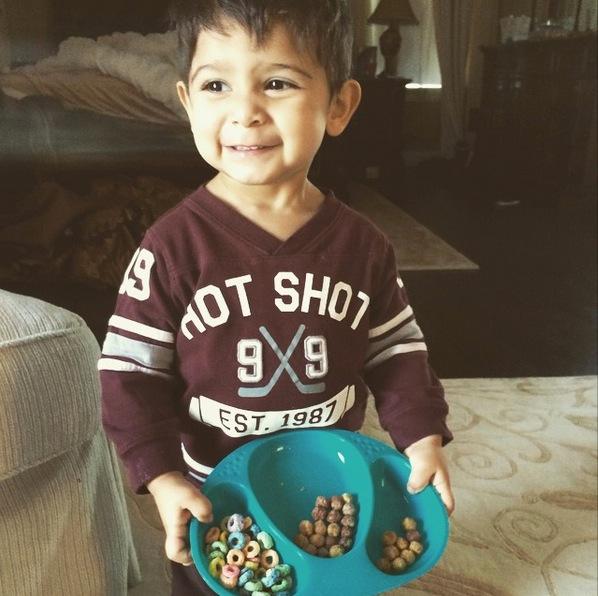 Lorenzo was all smiles as he munched on a yummy cereal snack.