PHOTOS
Watch! Teresa Giudice & Joe Giudice's Italian Reunion & Sad Last Days Before Split Revealed In New 'Real Housewives of New Jersey' Midseason Trailer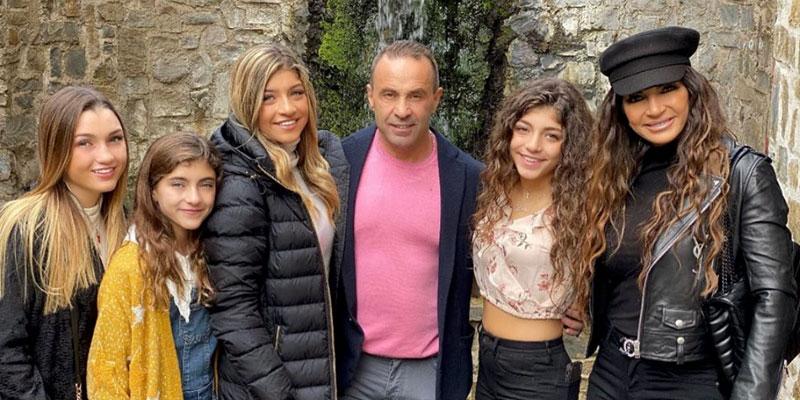 Teresa Giudice and Joe Giudice's reunion in Italy and their sad last days before their split play out in the new Real Housewives of New Jersey midseason trailer. In the clip, the reality star and daughters Gia, Gabriella, Milania, and Audriana head overseas to see Joe for the first time since his release from prison and ICE custody, and tensions are high between the estranged spouses.
Article continues below advertisement
When one of Teresa's daughters asks if she's excited to see Joe, Teresa admits that she's unsure about how things will go. "I'm nervous," she tells her daughter while packing her suitcase for the trip. When they arrive in Italy, the girls burst into tears when they see their father. "I just couldn't believe that we're all finally together again," a tearful Milania tells her family at dinner.
Joe appears frustrated and disinterested while talking to Teresa about the future of their marriage in another scene. "You marry somebody, they're supposed to protect you and then everything came crashing down," Teresa tells Joe. "Do you just want to end it now?" he responds.
Article continues below advertisement
Teresa was spotted getting cozy with Anthony Delorezo — otherwise known as "Tony the pool guy" — on a breakfast date in New Jersey on Saturday, December 21. Anthony appeared on an episode of RHONJ when he installed a pool for Teresa at her home.
Article continues below advertisement
Teresa's lawyer James Leonard downplayed the outing in a subsequent statement. "People should spend time with their families and enjoy the Christmas holiday, not worry about Teresa Giudice eating breakfast with a longtime friend," he told Us Weekly.
Teresa's brother Joe Gorga urged her to give up fighting Joe's deportation on the December 11 episode of RHONJ. "Let me ask a serious question here. Why continue to fight? You're burying yourself financially. When there's no money it's that much harder. You know that, right? So for your future, your daughters, your everything — to keep going? You have to think now as a business person that he's not coming home. Sometimes, you have to understand, 'It's not going anywhere. I might have to move on,'" Joe told Teresa.
Article continues below advertisement
What do you think of the new RHONJ trailer? Sound off in the comments below!